99¢ Plus Art Shop
14 July 2014
Maintaining the name of the previous tenant, 99¢ Plus Gallery opened in April in Bushwick, and brings a gallery space, art studios and HANDJOB Gallery//Store under one roof. Adding to the growing number of art related ventures in the neighborhood, 99¢ Plus opened its doors with an art show of more than 99 affordable art objects, all priced between 99¢ and $9.99.
We spoke with Zoe Alexander Fisher, founder of HANDJOB Gallery//Store, about the space and programming.
Tell me about the idea behind 99¢ Plus, and how it operates.
99¢ Plus is a multifaceted space existing in a former 99¢ store in Bushwick, Brooklyn. It is a storefront gallery, a studio and store which aims to create an all-inclusive space in which the production, exhibition, and consumption of art and objects can exist under one roof. It was founded by artists Simi Johnston, Riley Strom and myself. 
99¢ Plus offers a beautiful storefront gallery space for curated exhibitions and events, hosts the official storefront of HANDJOB Gallery//Store, and serves as an active and productive art studio for Simi Johnston and Riley Strom—plus one lucky resident.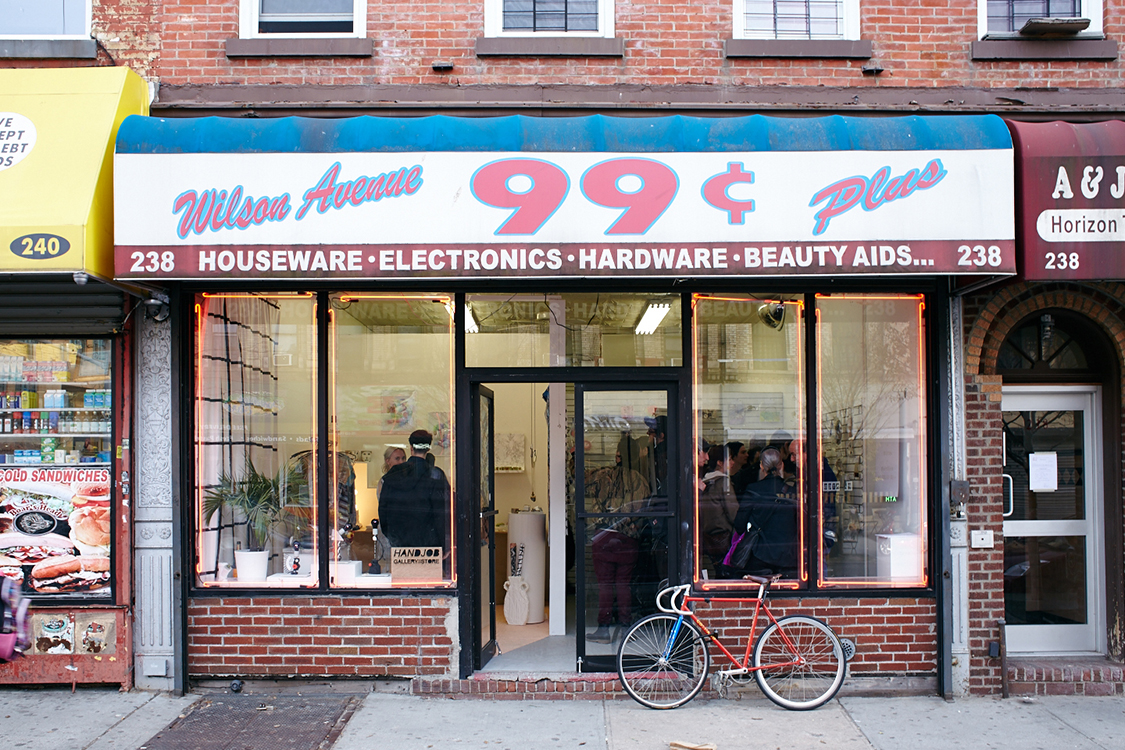 Why did you pick this neighborhood and location? 
We choose this neighborhood mostly due to its affordability and proximity to where a large portion of young contemporary NY artists and creatives—including ourselves—live. There are also a multitude of galleries and shops popping up in Bushwick.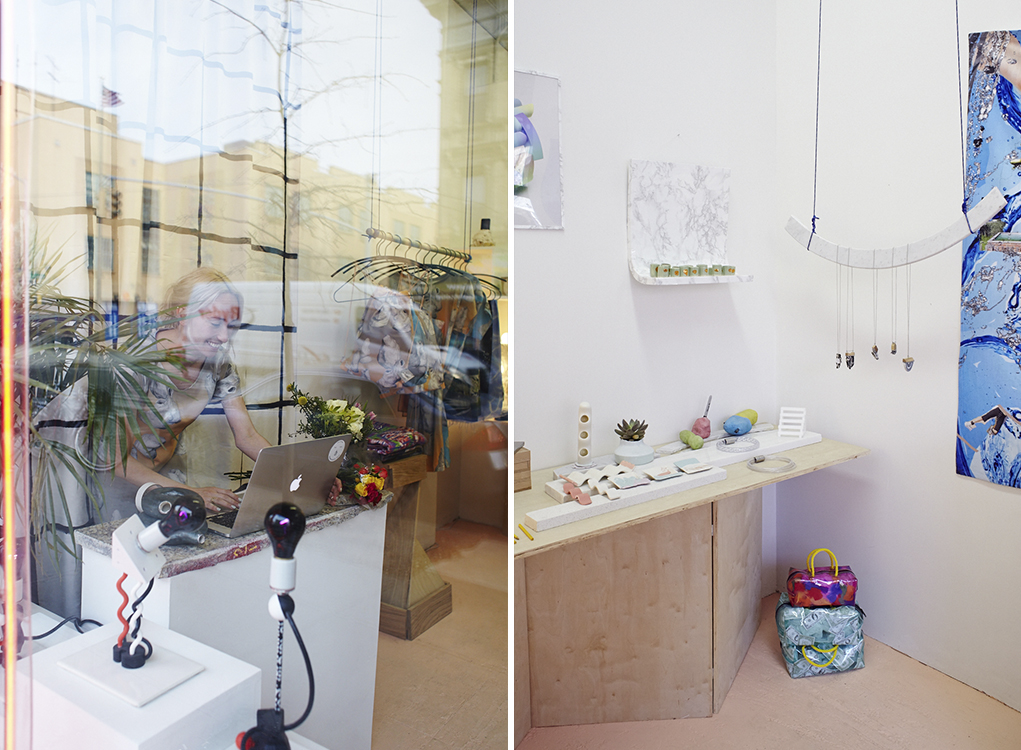 On the left: Zoe Alexander Fisher of HANDJOB Gallery // Store. 
Your opening event, 99¢ Plus Art Shop, offered a selection of artwork priced from 99¢ to $9.99. Can you tell me more about it? 
The 99¢ Plus Art Shop, was a one time event we hosted as our inaugural exhibition and opening party. For the event, we invited 9 curators based in Bushwick, Brooklyn to choose 11 artists each to donate one small art object to 99¢ Plus. By involving 9 curators and 99 plus artists, primarily based in Bushwick, our aim was to expand and welcome our community to our new space, and to support artists from many different kinds of practices, experiences, and mediums. 
By pricing each work between 99¢ and $9.99, we aimed to make art available to anyone and make the art buying experience as inclusive as that of a 99¢ store. Although it would be amazing to keep this model or art sales up, it is not something we were interested in doing. We have opened up our gallery to hosting many exhibitions—about every 2 to 3 weeks—of contemporary artwork in any and all mediums, both solo and group exhibitions. We have had 3 so far, and are very much looking forward to our first solo exhibition opening July 10th—"Good Grief," New Works by Tommy Coleman.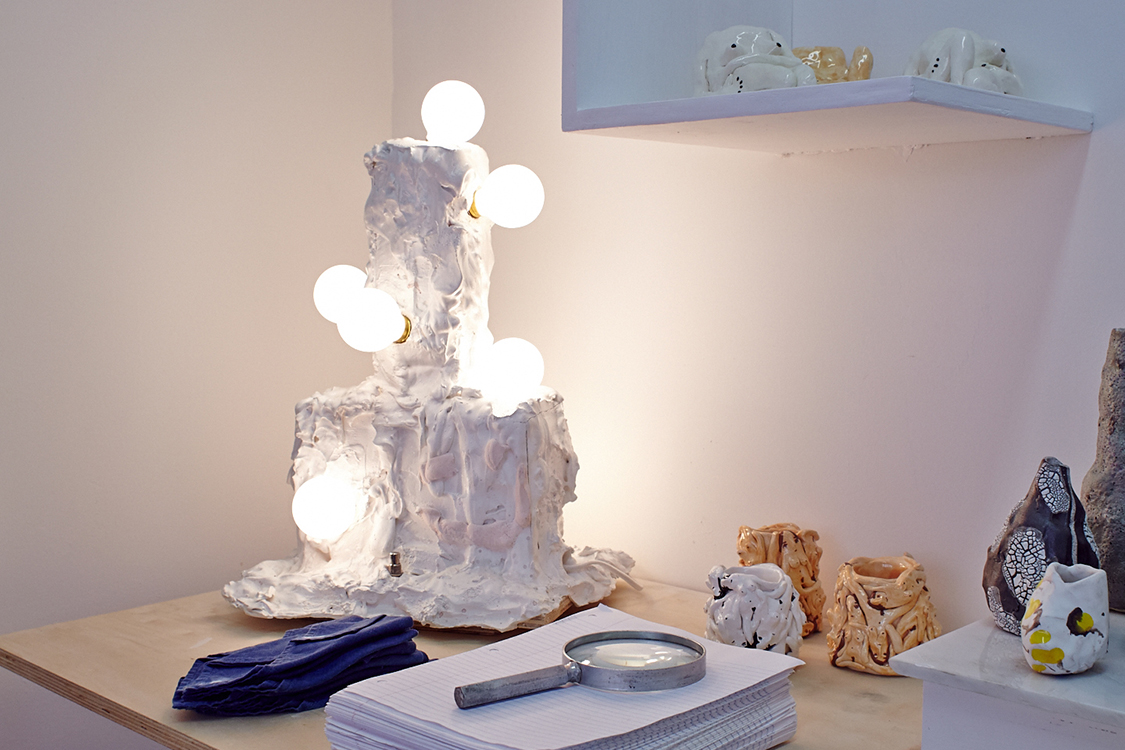 Your side of the operation is HANDJOB Gallery//Store, which you started in 2013. Can you tell me more about how this came to be and what's your vision for it?
I launched HANDJOB Gallery//Store September of 2013, so almost a year ago! HJGS actually came about as an independent thesis project of mine, in which I researched the history and dissected theories surrounding art and design, in an attempt to find points in which the two creative worlds had, could and should intersect. I found a lack of this explicit intersection between fine art and design in the contemporary art world, and decided I would create a space in which it could be explored. 
HANDJOB Gallery//Store hosts a selection of works by contemporary artists, whose job is to produce, by hand, an edition of 5 to 10 objects, which are by the artist's own definition "functional." The fields of art and design have been largely divorced in terms of functionality. Art is non-functional, and Design or Craft is strictly functional. By inviting artists to create functional objects, HANDJOB creates a space between Art, Design, and Craft. HANDJOB supports dialogue between the artist, the designer, the producer and the consumer, towards the production of more interesting objects and a richer everyday aesthetic. 
In the contemporary art community there seems to be a resurgence of craft. Otherwise conceptual or "high-brow" artists are making bowls, vases, and jewelry with the same thought, love and devotion they put into their artworks. They gift them to friends, sell them at craft fairs, or let them sit on crowded studio shelves. The brilliance of their vision is not lost in the object itself, but in the context of the object.
HANDJOB is a revaluation of the space around these objects. It is a space in which contemporary artists can sell these beautiful handmade functional objects, providing an alternative income to fund their regular art practice. Hopefully, these pieces will simultaneously maintain their value as art, and avoid the inaccessible and exclusive realm of the private gallery and museum. There needs to be a space in which "Art" with a capital A, can be taken off the pedestal, off the pure white walls and into the hands of people. Where it could be given the same life and movement that it once had in the studio of the artist who made it.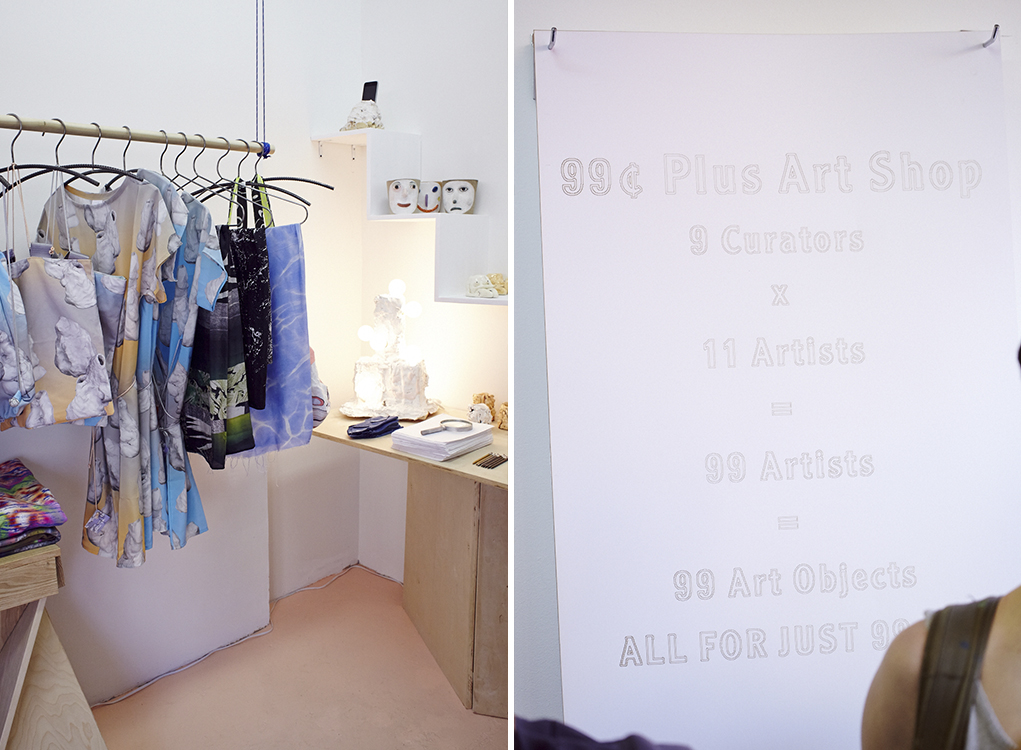 Is there a specific curatorial discourse you aim to get at?
I have found that pop-up shops are a great way to sort of test my audience and create multiple discourses with different audiences. I had 3 pop-ups before I opened my own storefront in 99¢ Plus Gallery this April. Sight Unseen hosted the first HJGS pop-up at a design studio at One Great Jones, and had a more design oriented audience. It was a wonderful experience and I really think people got excited about the concept, but many of the products I sell seemed to be a bit too "wacky" and "conceptual" for the design world. The second was at Ed. Varie, an amazing gallery in the East Village. With this one, I was pushing the boundaries of the art world to incorporate "functionality"—rather than art—into design, which I found really exciting! It was very well received and sold out lots. The third iteration was at another gallery called AMO Studios in Chinatown. Now I have found myself a home in yet another amazing gallery, 99¢ Plus! 
HJGS sits wonderfully awkwardly within the worlds of art and design. While I think it is important that the design world be challenged with alternative concepts of functionality and artistry, the more exciting frontier for me is pushing the boundaries of the art world to include functional handmade art objects—art objects handmade by prolific and emerging contemporary artists that can be lifted from the precious white walls of the gallery or pedestal and into the homes of its consumer/user/viewer.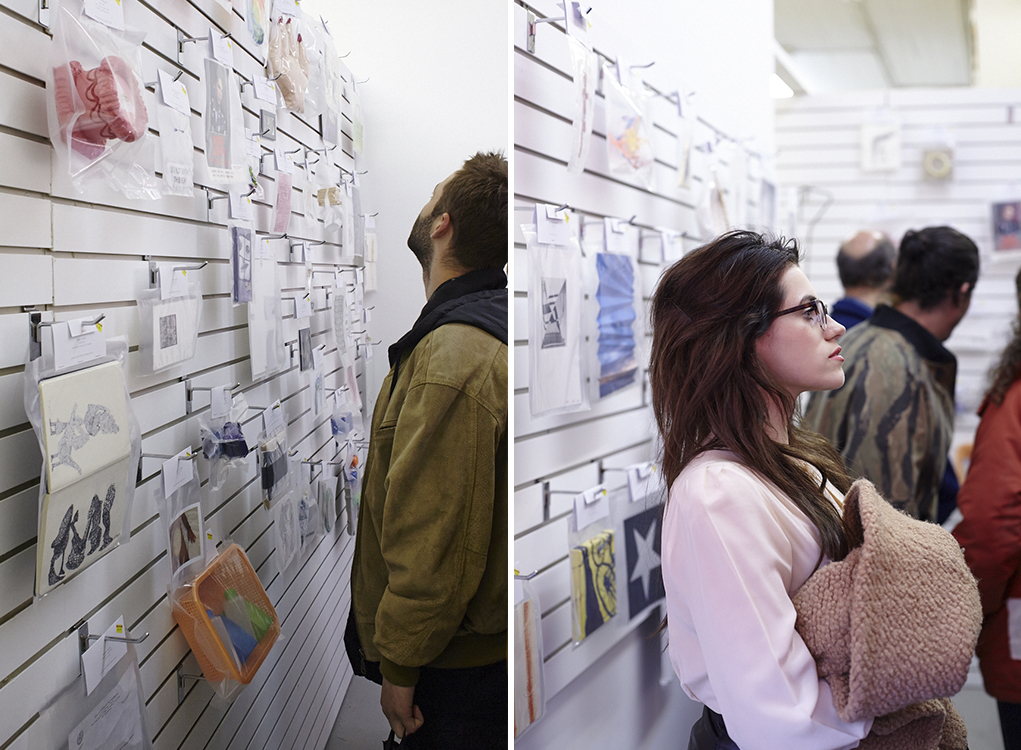 What's the common thread among the artists you collaborate with? What do you look for when selecting artistic functional objects?
I look for a couple things when seeking out new artists to collaborate with. On the one hand, I look for artists who I believe will either conceptually dig the project—artists whose primary practice is conceptual, and those who might be interested in pushing the boundaries of the art world to include their own visions of "functionality" and design. On the other hand, artists whose aesthetic I believe could lend itself well to design—artists whose color pallet, materials, textures, are beautiful, relevant, and appealing to a more consumer oriented market.
The combination of these artists creates a really dynamic selection of work that is both conceptually and aesthically beautiful.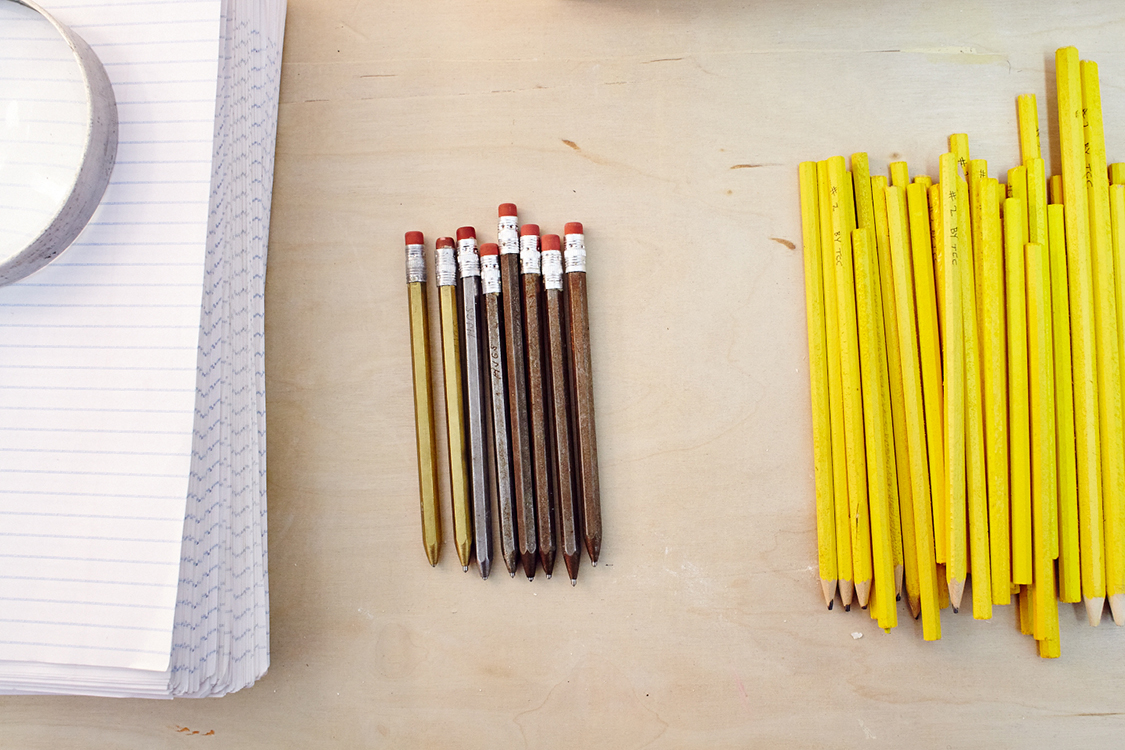 How involved are you in working with the artists?
It depends on the artist, actually. Some artists already have an idea on what to make, and work more independently, while others enjoy the collaboration aspect of the project. 
Paul Wackers is a great example of someone whose edition for HJGS was a very collaborative process. He is an incredible painter and dear friend, who is primarily a painter. During a studio visit a while back, I saw an edition of paintings he was working on—huge colorful works depicting beautiful abstract objects and shapes on shelves. I asked Paul if he had ever thought about making any of these objects in 3D. At the time Paul was taking a ceramics class, making lovely bowls and cups, but hadn't really combined his interest in craft with his artwork. What resulted was an incredible edition of eleven ceramic vases in bizarre abstract shapes that mimicked those in some of his paintings.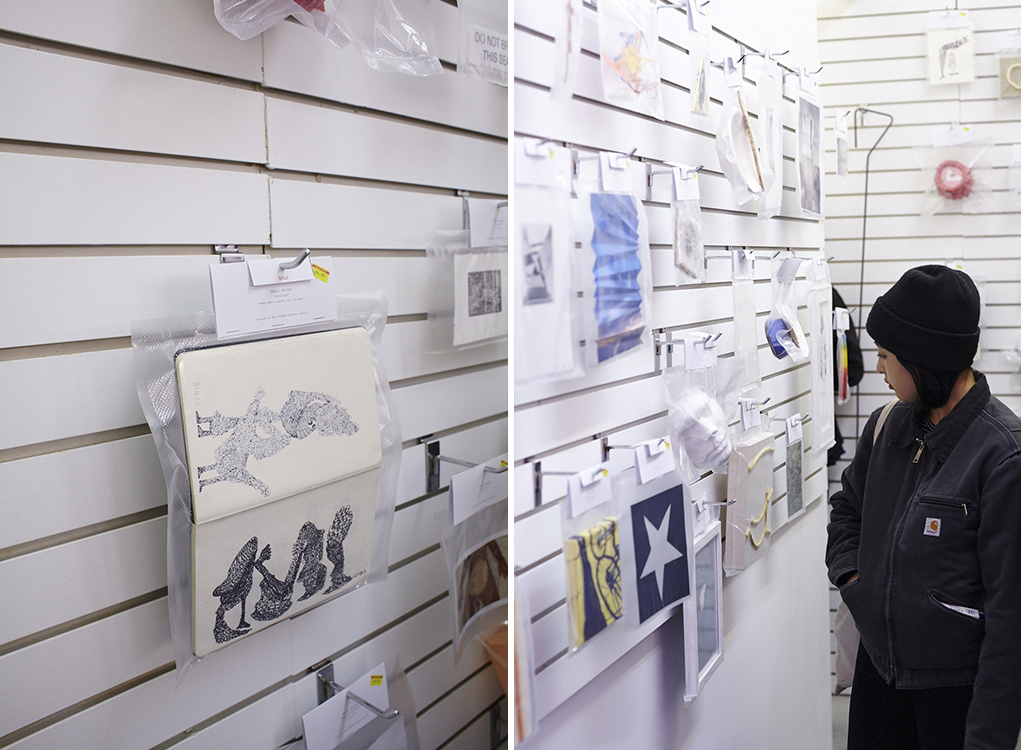 What are some of the challenges you see in continuing this operation in the long run, and how do you envision it to grow?
The challenges I face with HJGS are similar to any other art business really… selling art is difficult! Although HJGS is in an advantageous position between the worlds of art and design—the likelihood of someone buying an artwork they could purchase for a reasonably low price, and actually use in their daily lives, is perhaps greater than that of a regular artwork. But all the same, it is challenging.
In terms of growth, I see HJGS working with more and more prolific artists and art institutions, perhaps doing more international art sales and having even more international artists. After only a year, HJGS is already advancing in all these ways—I'm looking forward to a bright future!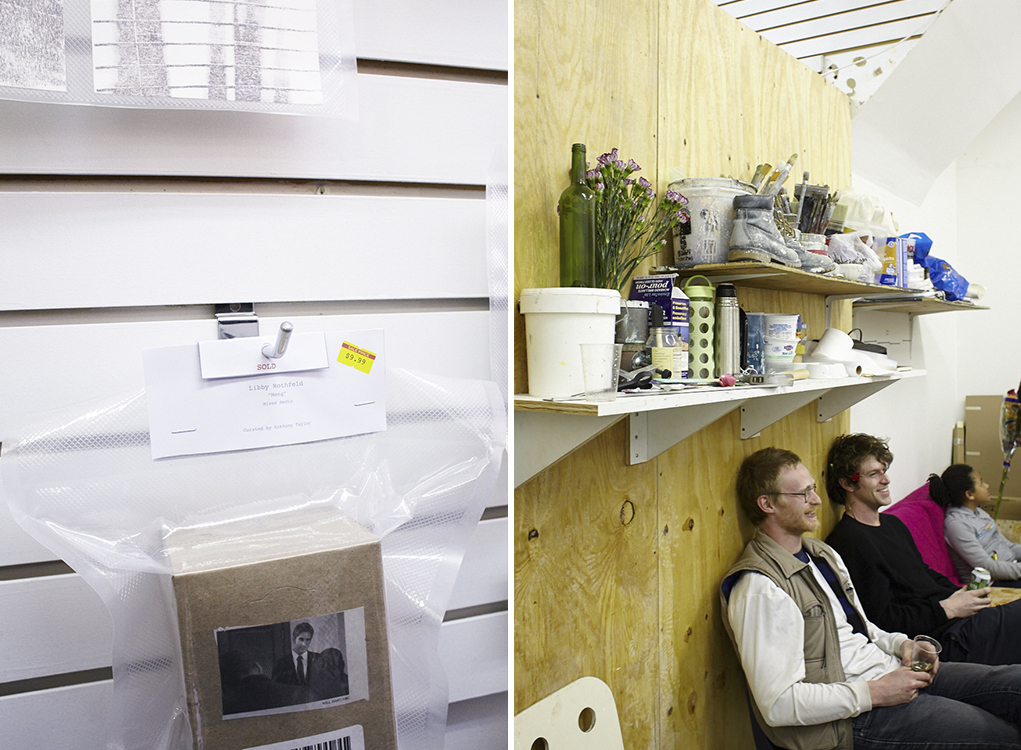 By being in this neighborhood you naturally cater more to the Brooklyn based artists community. How do you bridge your message to people involved in arts that might not make it all the way out here?
By doing pop-ups, online sales, and by maintaining a large online presence through social media, I have managed to reach a large audience outside of Brooklyn and even outside NYC.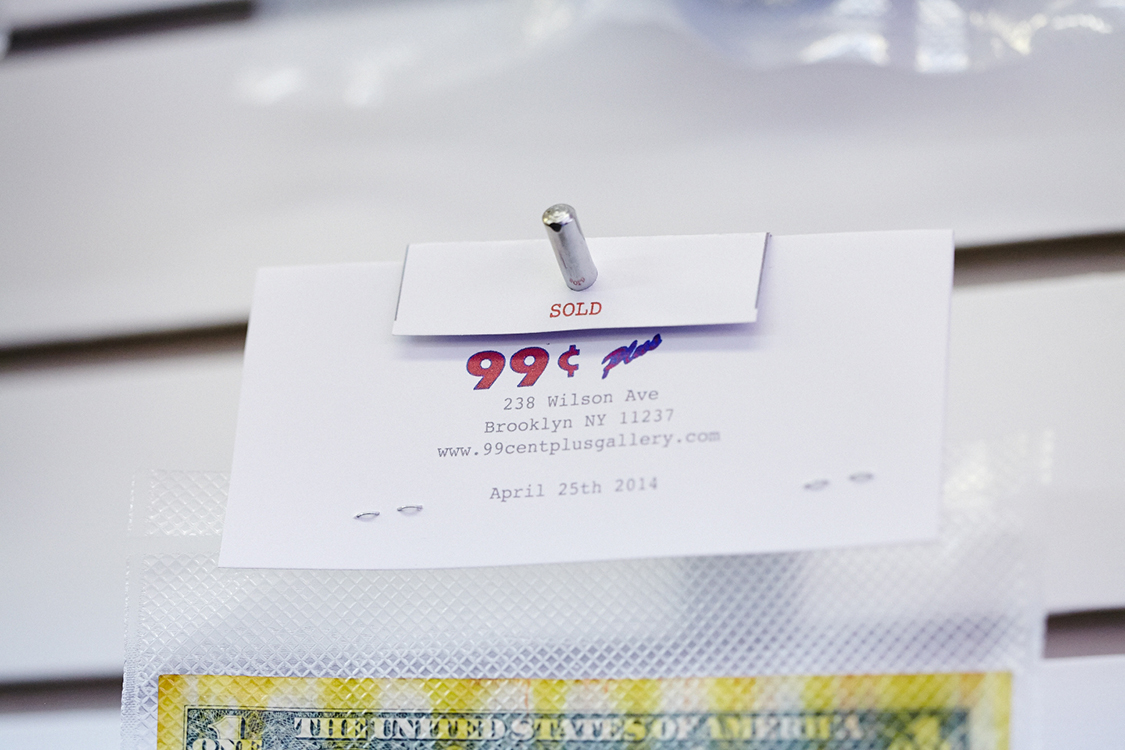 Good Grief, New Work by Tommy Coleman opened on July 10th and will be on view through July 19th, 2014.
99¢ Plus Gallery and HANDJOB Gallery//Store are located at 238 Wilson Avenue, Brooklyn.