Bagni Paloma - Turin
2 January 2014
Alessandra Rolle is the mind behind Bagni Paloma. She's 35, she cherishes her baby boy, Sebastiano, her daily dose of cigarettes, pomegranate plants, anti-wrinkle cream, and eating—even though she admits to being a terrible cook. Here, she tells us a bit more about her recently opened shop.
Did you have a specific vision for what Bagni Paloma would become?
While I was working as a journalist I kept thinking about opening a shop, and I alredy knew the name it would have had: Bagni Paloma, like a 30's private beach—sandals, poetry, wood, socks, liquorice rolls. 
My inspirations come from Turin and Paris. New York too is very important to me—if you are looking for something there, you'll end up finding something else which is even better. Bad things and bad tastes are also an inspiration for me because I accept them, and they teach me how to choose.
What I want for the shop is to be the result of a research of fabrics, rare objects, the beauty of unexpected combinations. That's why I like the pairing of a tailored coat from Baren with Nora retro shoes, the patterns of Attic and Barn's dresses matched with a hoodie from Pas de Calais, a skimpy Maison Olga's jacket with Oska's slacks, and Dansko's clogs. I try to introduce new brands every season: Atelier VM, a producer of 18K rings, and Emmanuelle Khanh's glasses, for example. I stick to brands such as Bonne Maison, an interesting brand for French socks, Viola Parrocchetti's blouses made in Mumbai, and the Swedish cosmetics L:A Bruket.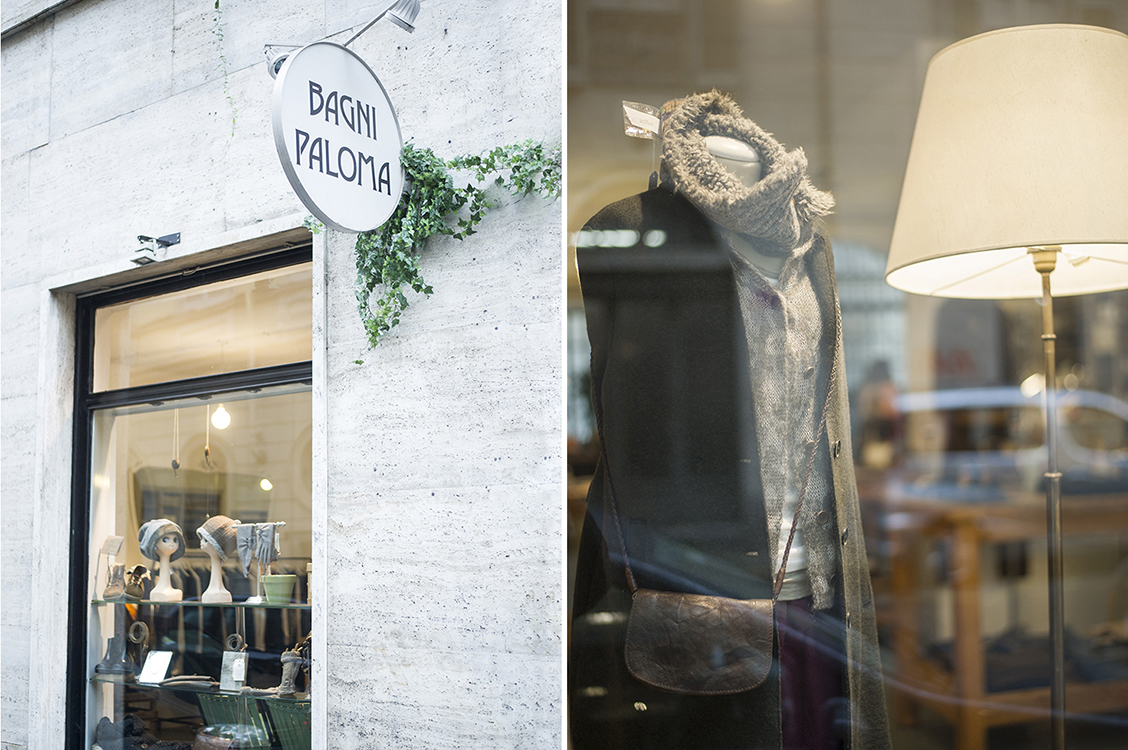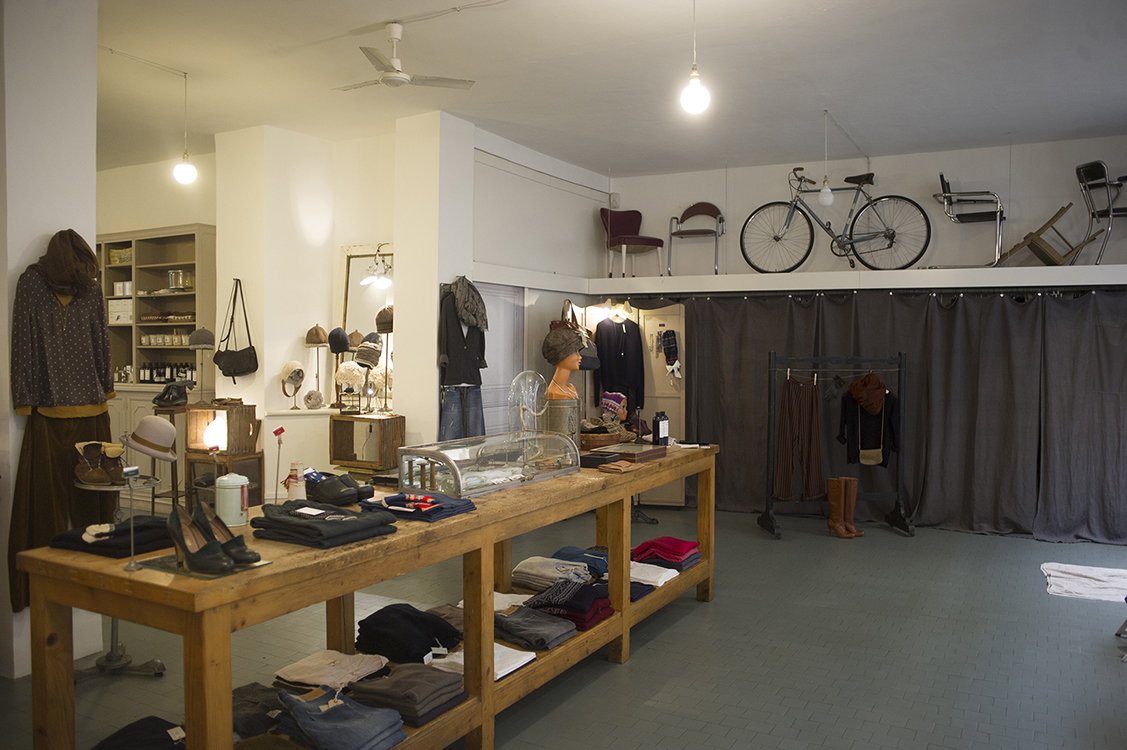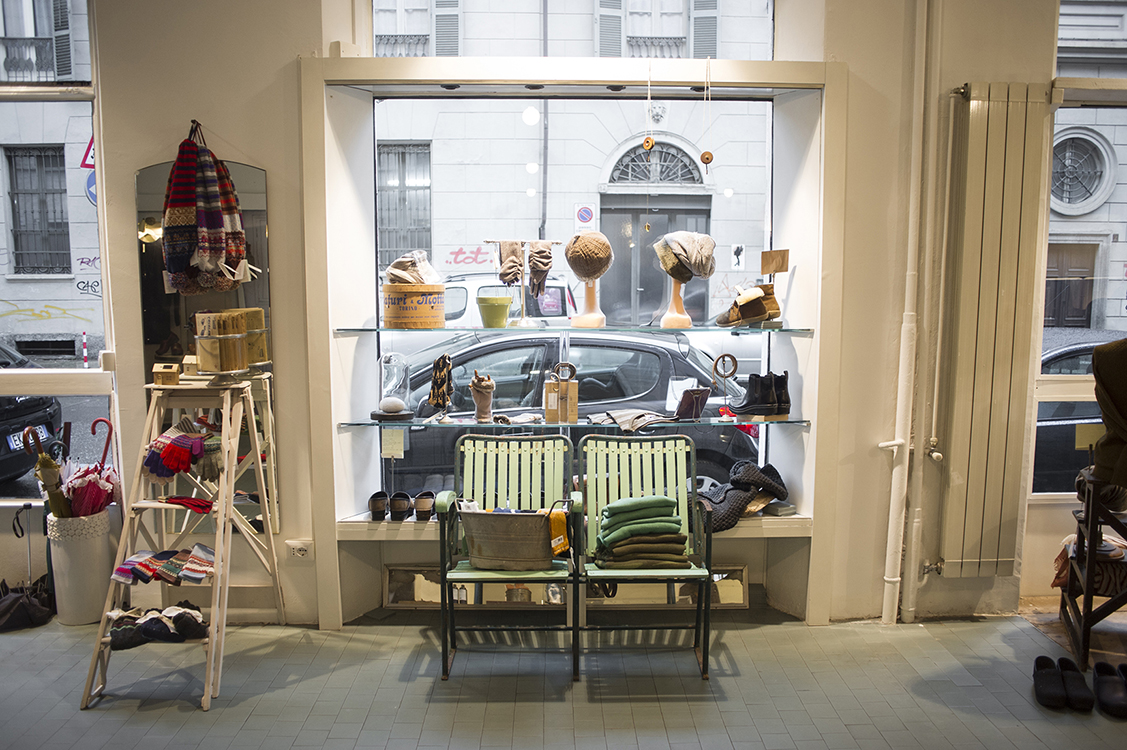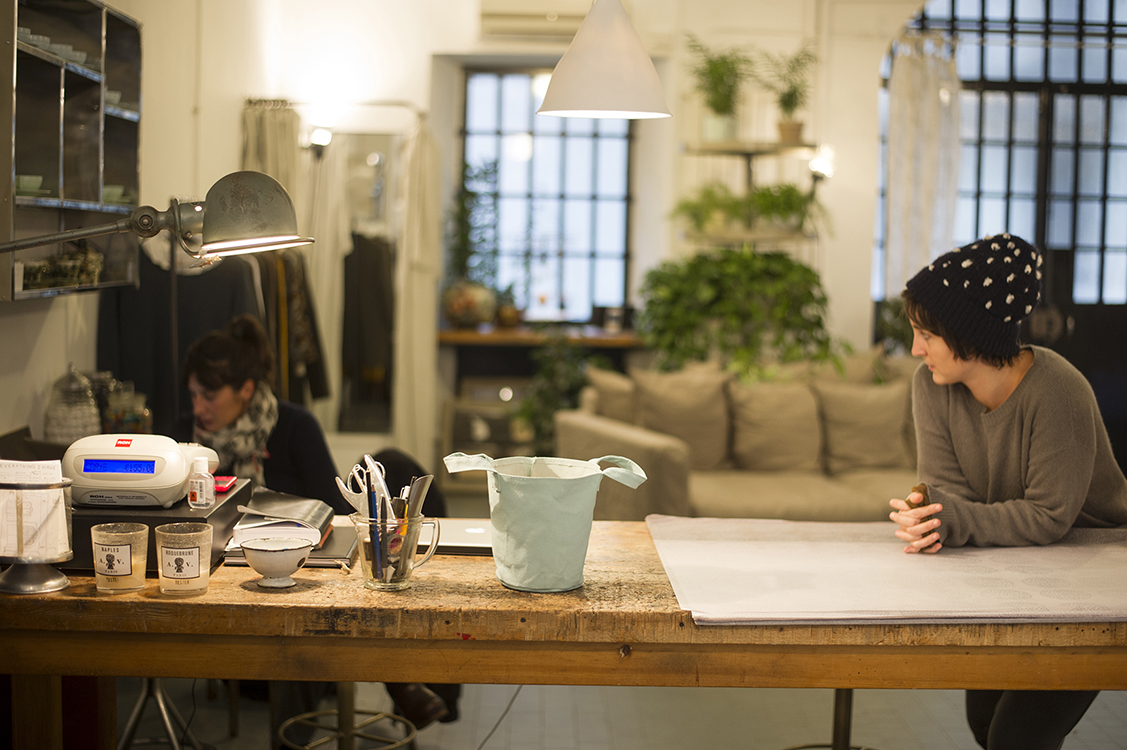 Can you identify a customer specific to Bagni Paloma?
"This place is so cozy!" is what customers usually say. Bagni Paloma was conceived as a place to meet people and to learn new things. 
It's not an age issue, it's all in the taste. Ladies can be in their late twenties or in their early fifties but the concept is always the same. They care more about the quality than the brand, they are casual, distant from the average inhabitant of Turin who only wears black or grey (as the Milanese ladies tag us). That's why I have a many customers coming in from Milan and other main cities in northern Italy.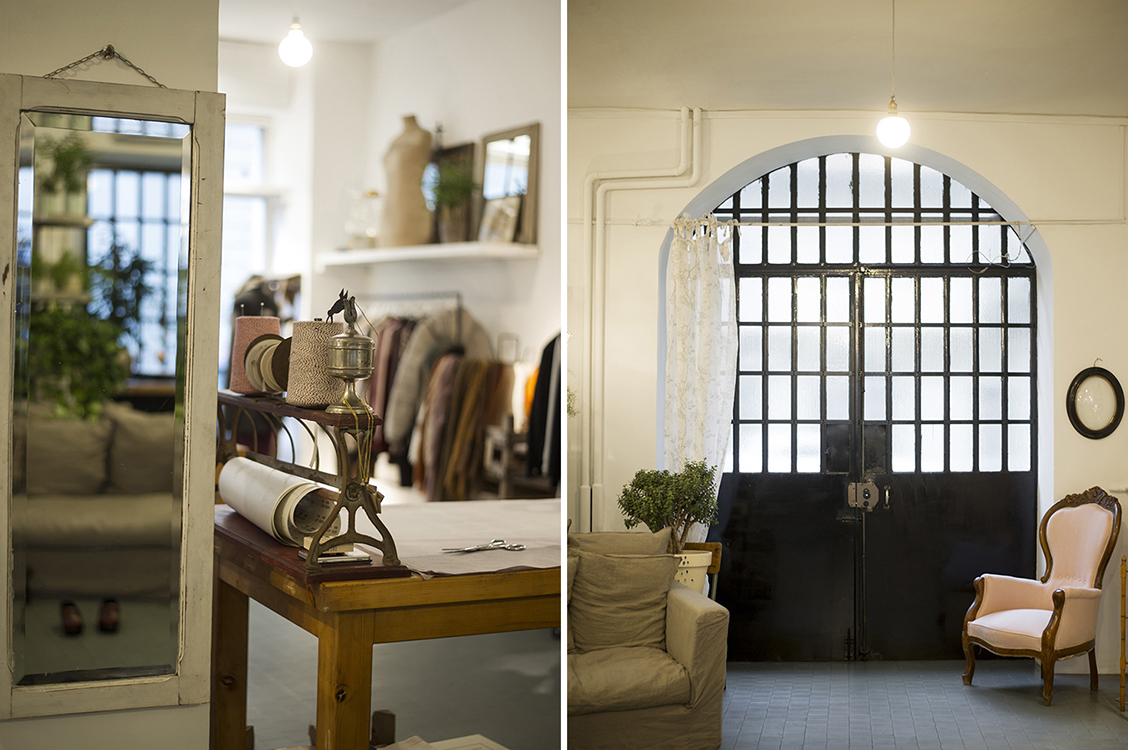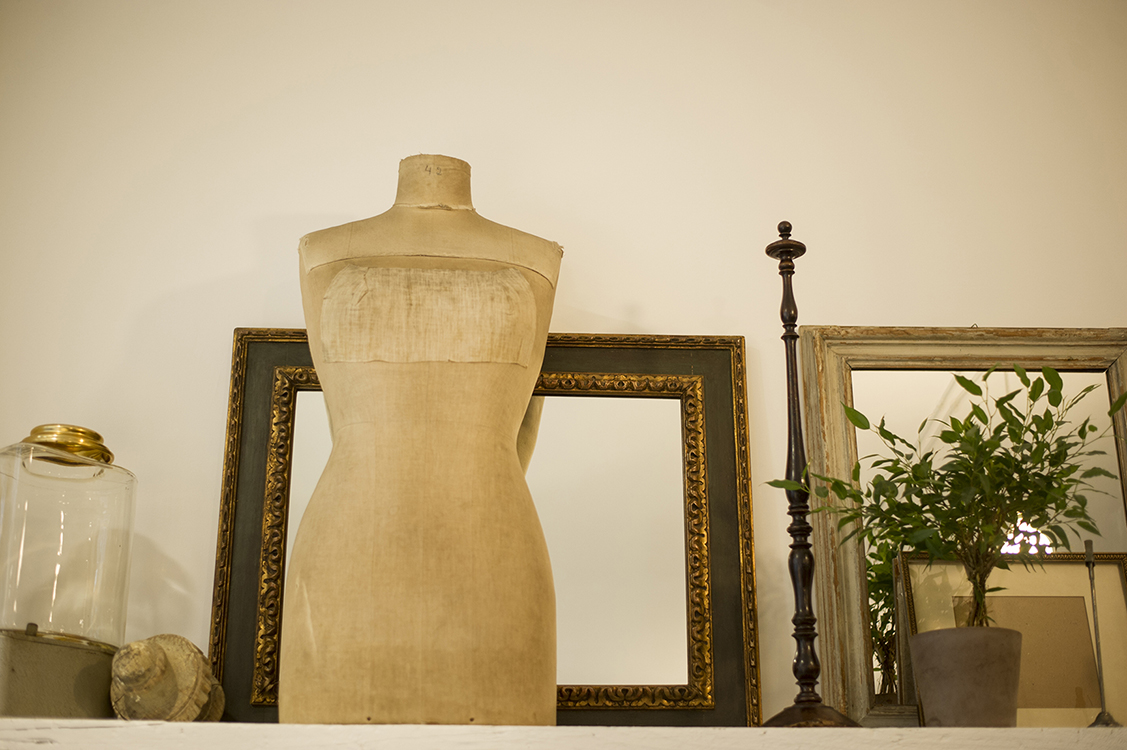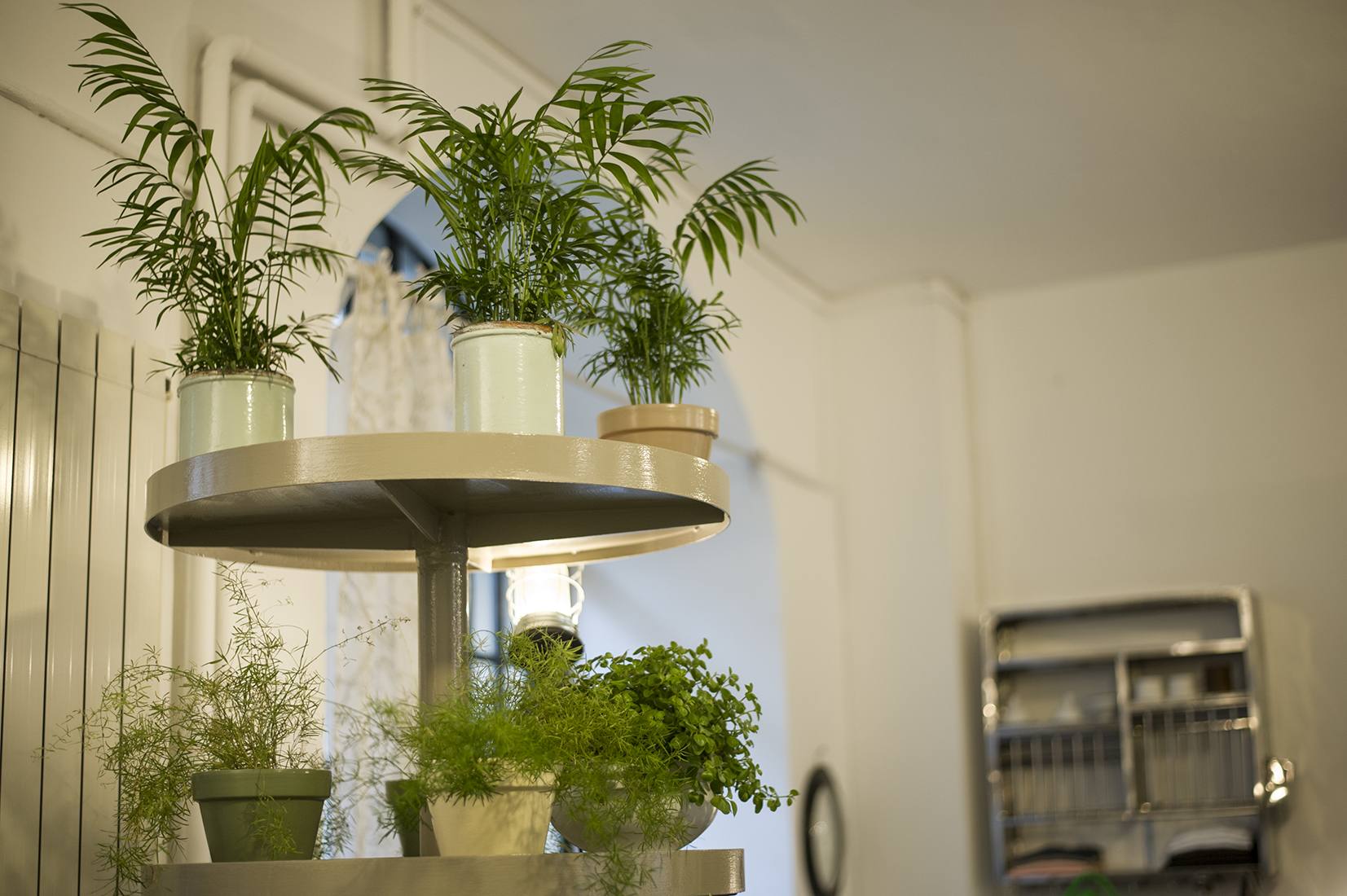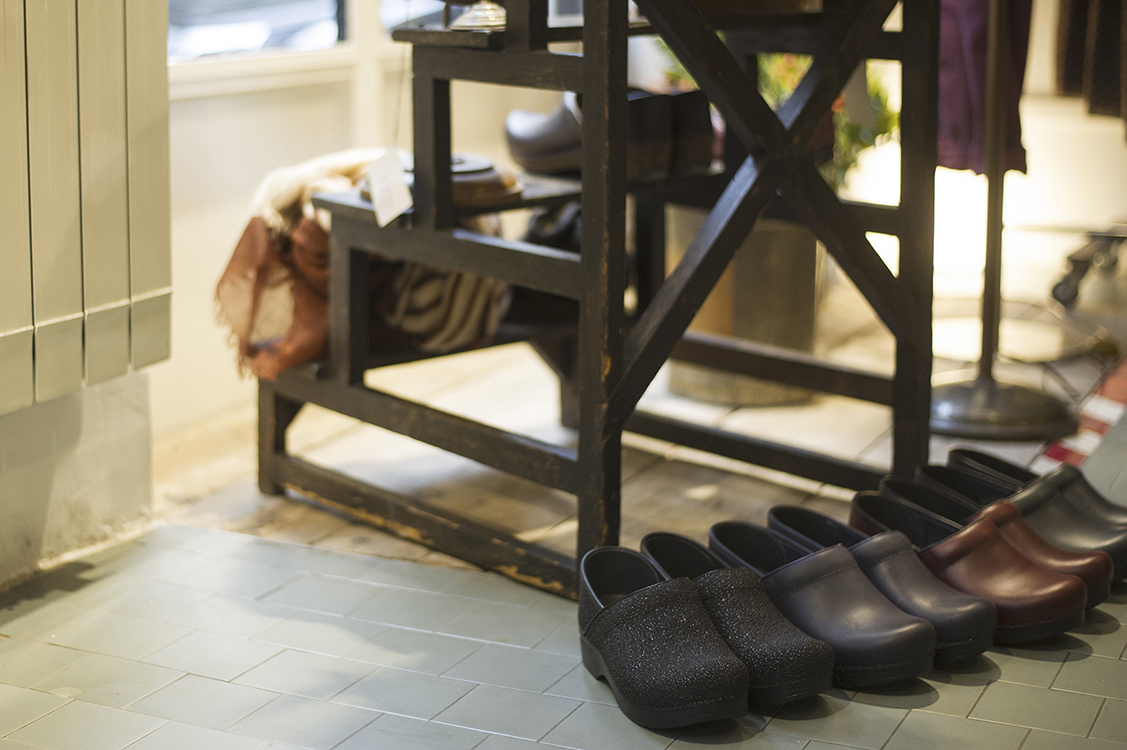 What about the shop's furniture?
My mother is a collector and she taught me how to love flea markets. My passions are sacred objects and Ilaria Chiari's watercolors—an artist who will soon have an exhibit in the shop.
Before opening Bagni Paloma I've made a tour through some Belgian and French brocantes on a van with my friends. Many pieces of furniture come from that road trip: the counter belonged to a mechanic's workshop, the tray used to be in a hairdresser to store hair curlers. There are also personal objects, such as my grandpa's bycicle.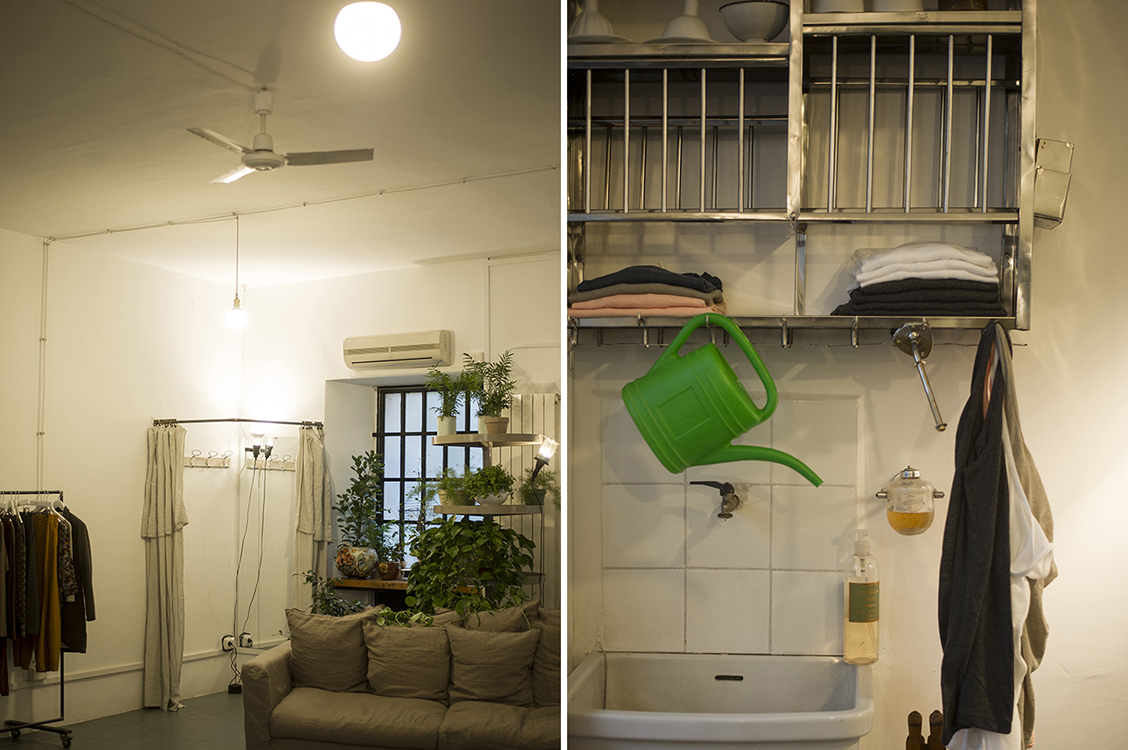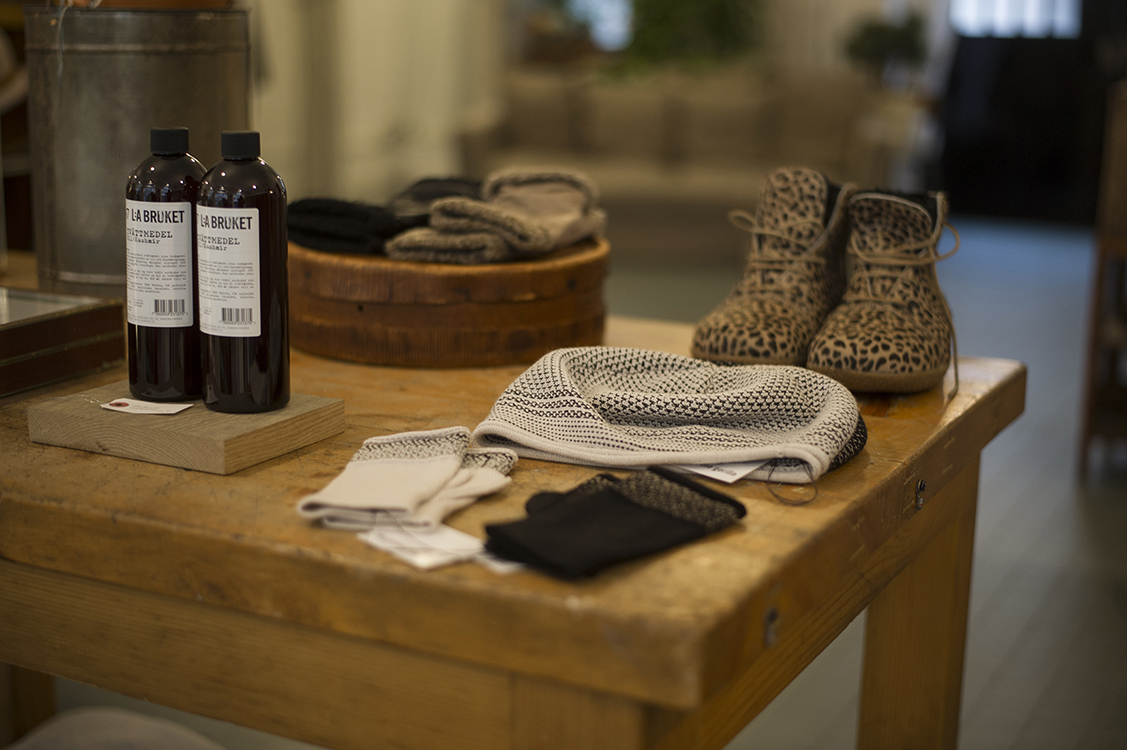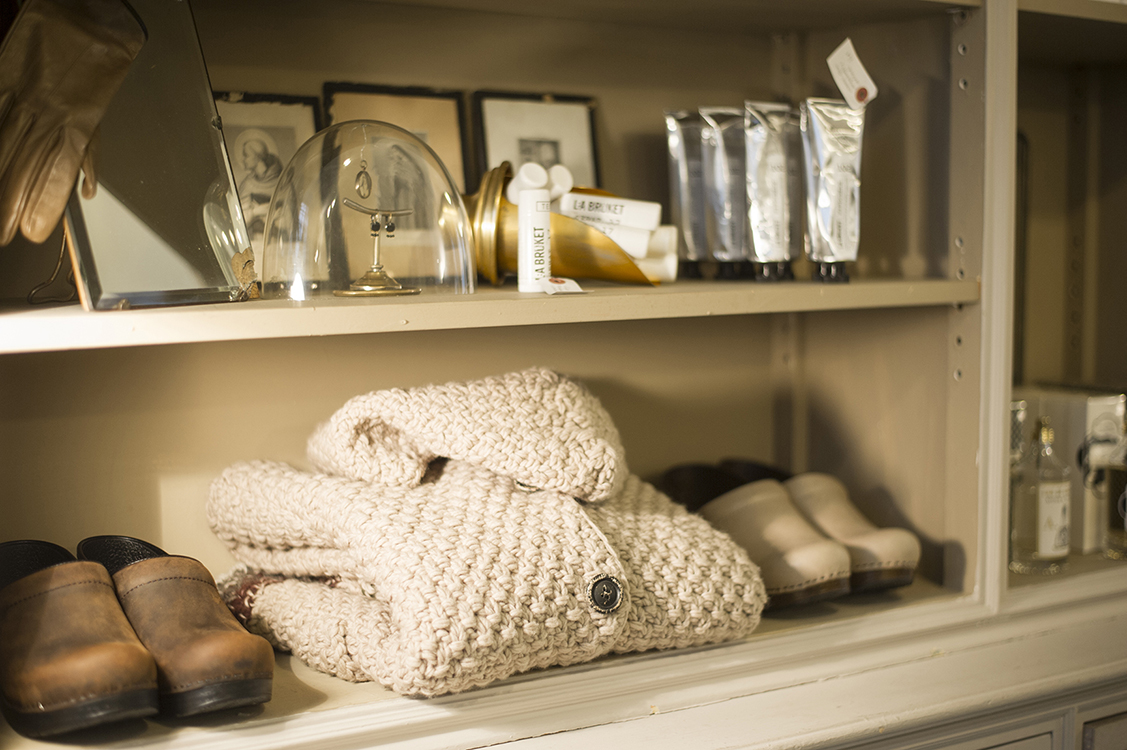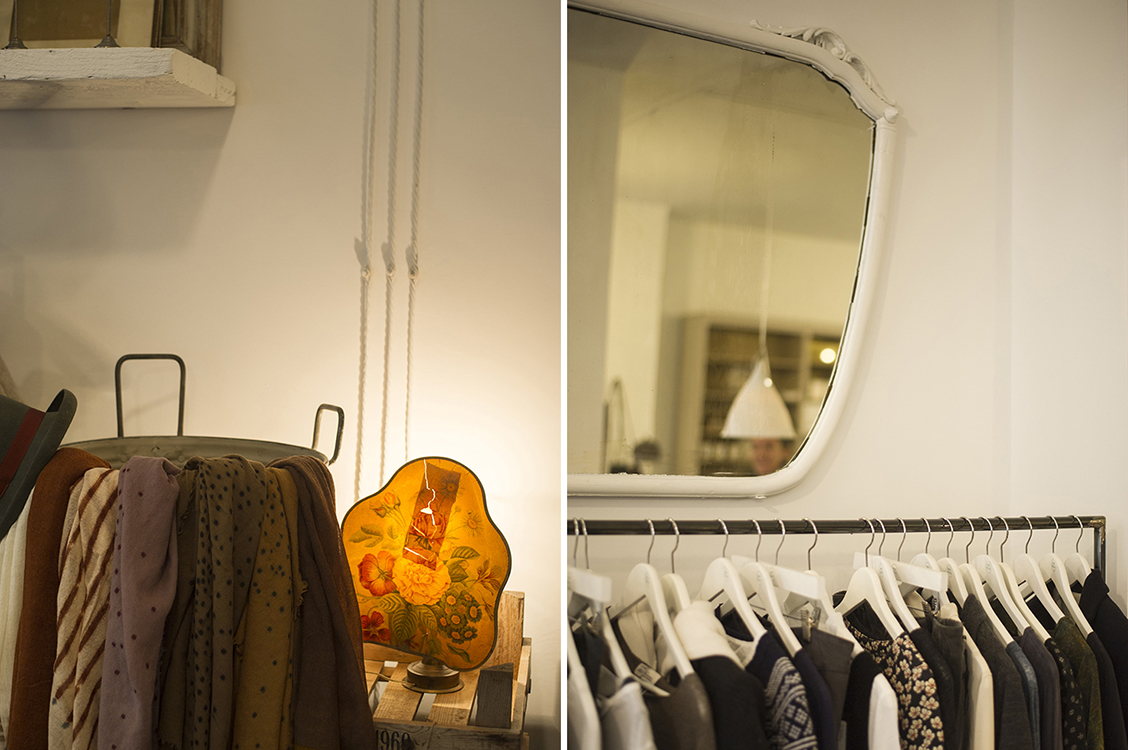 What is Bagni Paloma's beauty?
This is a difficult question! Bagni Paloma is like my house, an extension of myself, and you can't be objective when talking about yourself. I think it's special because its authenticity is the result of a research: starting from the perfume I spray on the tissue paper I use as a gift wrap, to the lesser-known brands. Let's play a game: I'll be the journalist one more time and I will ask you the same question.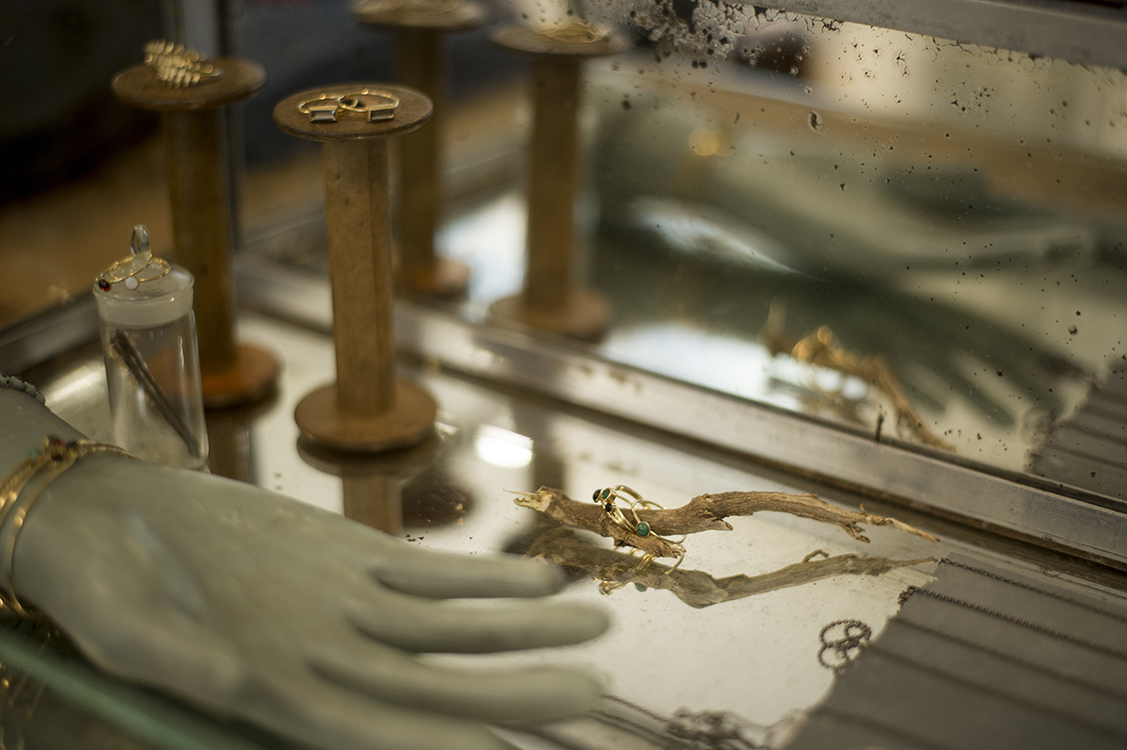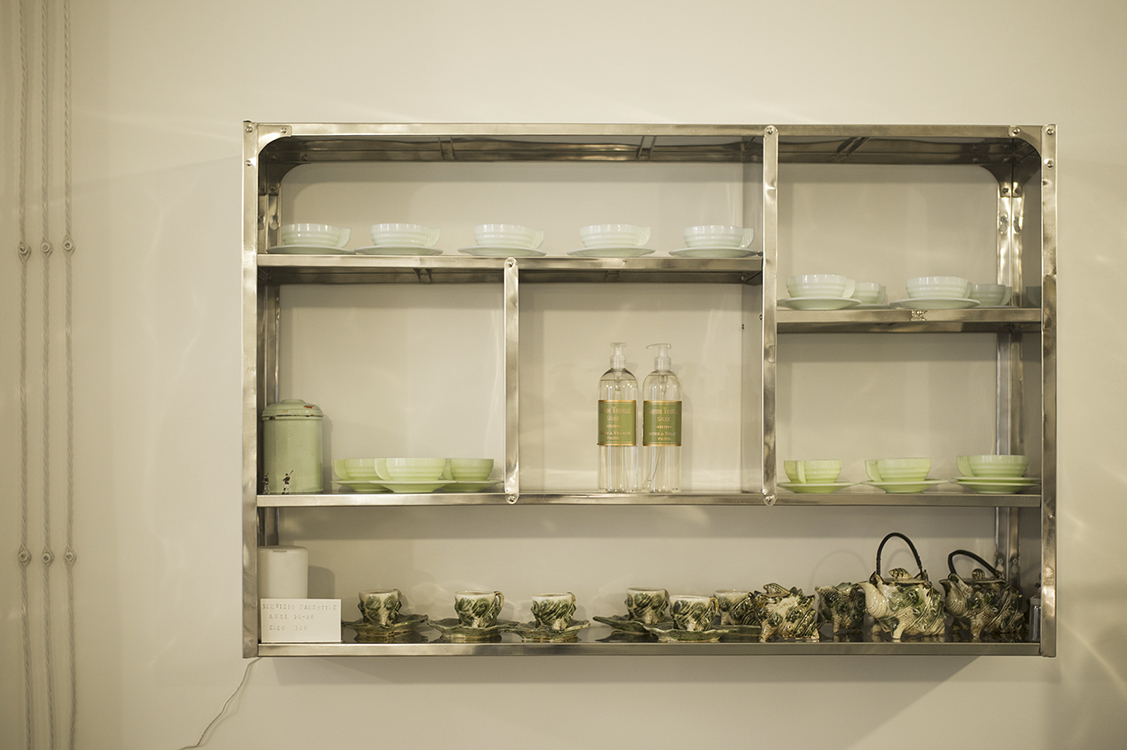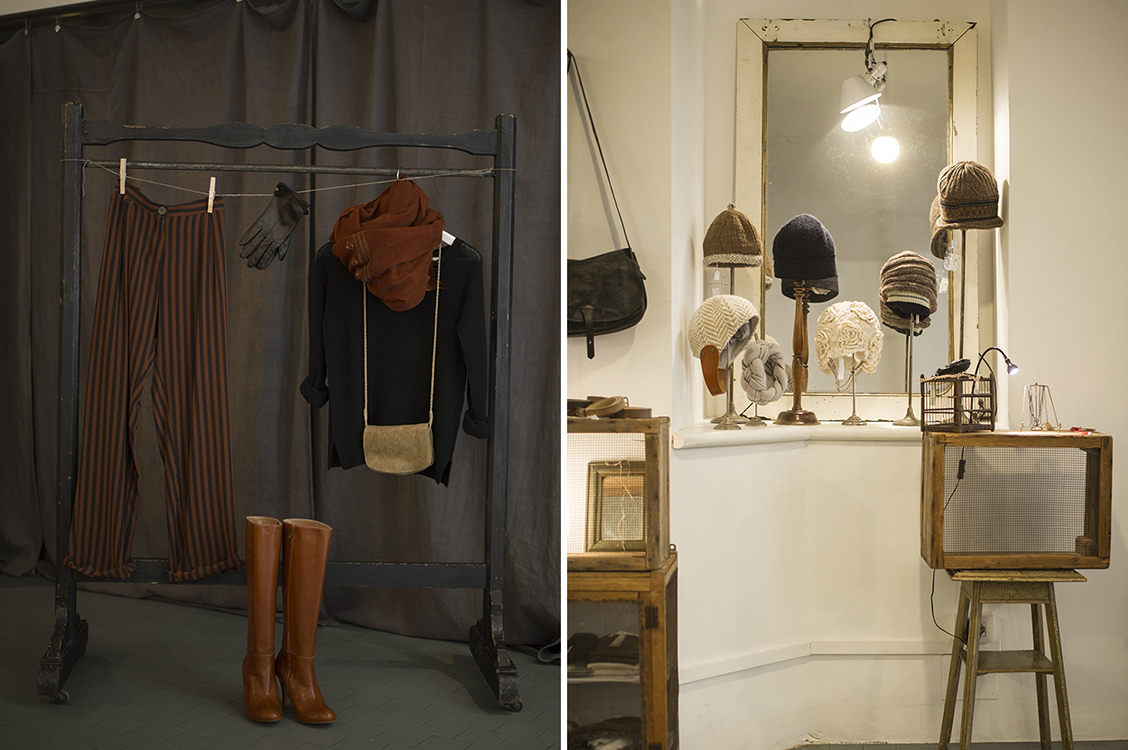 Bagni Paloma is located at Via dei Mille 30/d, Turin.