Dichteralbträume: "Burial"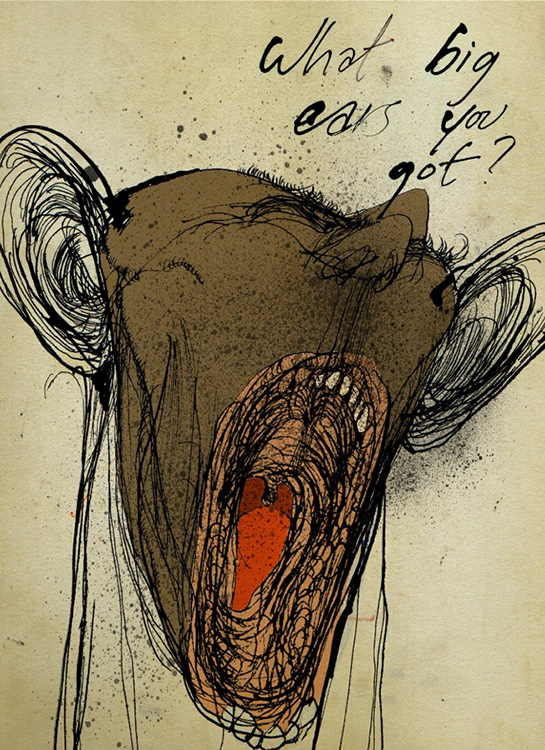 BURIAL
We were sitting in a guesthouse garden having breakfast with several of our acquaintances when two elegant women dressed in black arrived and said it was time to go to the cemetery, the burial would be starting in a few minutes. I didn't know either of them—it seemed they were friends of friends—and didn't know who had died either, only that the deceased had been a practicing Jew and therefore certain religious rules would have to be adhered to. Sure enough the two women handed out woolly hats to everyone whose head was not covered, and explained that in accordance with the stipulations of their confession—this seemed to be a very unusual variation on the Jewish religion—false teeth must first be removed from the mouth, which I found extremely unpleasant until I realized almost everyone present also had bad teeth.
I have no memories of the funeral itself but immediately afterwards a program of entertainment was put on for the funeral guests in the hotel auditorium, largely performed by up and coming artists. I suddenly remembered that for the finale I was to sing a few songs—that was the reason I was here in the first place! I had forgotten to tell my musicians, so there was no band, and there was no way I could sing unaccompanied. I made do with a reading from my various books, which didn't go down terribly well, and because the audience were getting thoroughly bored I began telling a joke (A blonde comes into a library, I said, and asks for a hamburger, at which the librarian is appalled, what is she thinking of, she is in a library. Having apologized, the blonde leans over the counter, puts her mouth to the librarian's ear, and whispers that she'd like a hamburger.) which no-one laughed at apart from the arts official Herr Wischenbart who applauded loudly and enthusiastically. Angry and embarrassed about the botched performance, I retreated to the darkest corner of the auditorium where Wischenbart immediately sought me out and said I shouldn't let it get to me, it wasn't my fault the show had gone so wrong, the joke had been top-notch, no comedian in the world could have succeeded in helping people forget the loss of such a wonderful person as the deceased so soon, and I felt even worse, because he had called me a comedian, but said nothing.
BEERDIGUNG
Wir saßen, gemeinsam mit vielen Bekannten, im Gastgarten einer Pension, da erschienen zwei elegante, schwarz gekleidete Frauen und sagten, es sei an der Zeit, sich auf den Friedhof zu begeben, die Beerdigung beginne in wenigen Minuten. Ich kannte die beiden nicht, es schien sich um Bekannte von Bekannten zu handeln, wusste auch nicht, wer gestorben war, nur, dass der Tote gläubiger Jude gewesen war und daher bestimmte rituelle Regeln einzuhalten sein würden. Tatsächlich verteilten am Eingang zum Friedhof die beiden Frauen an alle, die keine Kopfbedeckung trugen, Schimützen und machten darauf aufmerksam, dass während der Beisetzung nach den Vorschriften ihrer Religion – es schien sich um eine sehr spezielle Variante des Judentums zu handeln – Zahnprothesen aus dem Mund genommen werden müssten, was mir sehr unangenehm war und erst ein wenig leichter fiel, als ich feststellte, dass fast alle Anwesenden schadhafte Gebisse hatten. An die Beerdigung erinnere ich mich nicht, aber unmittelbar danach wurde im Theatersaal des Gasthofs für die Trauergäste ein Unterhaltungsprogramm aufgeführt, das hauptsächlich von Nachwuchskünstlern gestaltet wurde und zu dessen Abschluss ich, wie mir plötzlich wieder einfiel – aus diesem Grund war ich ja hier! – einige Lieder singen sollte. Ich hatte aber vergessen, den Musikern Bescheid zu sagen, die Band war nicht erschienen, und ohne Instrumentalbegleitung konnte ich unmöglich singen. Also behalf ich mir mit einer Lesung aus meinen Büchern, was nicht besonders gut ankam, sodass ich, weil das Publikum sich langweilte, dazu überging, zu erzählen, zuletzt einen Witz (eine Blondine kommt in eine Bibliothek, erzählte ich, und sagt, sie hätte gern einen Hamburger, worauf die Bibliothekarin empört fragt, wie sie auf eine solche Idee komme, sie sei hier in einer Bibliothek, und die Blondine, nachdem sie sich entschuldigt hat, beugt sich über die Theke und flüstert der Bibliothekarin ins Ohr, sie hätte gern einen Hamburger), über den jedoch niemand lachte als der Kulturfunktionär Wischenbart, der aber lauthals und begeistert applaudierend. Verärgert und voll Scham über meinen misslungenen Auftritt zog ich mich in eine entfernte Ecke des Saals zurück, wo mich nach kurzer Zeit Wischenbart aufsuchte und sagte, ich möge mich nicht kränken, ich hätte keine Schuld am Misslingen der Aufführung, im Gegenteil, der Witz sei erstklassig, aber es wäre wohl, sagte er, keinem Kabarettisten der Welt gelungen, den Verlust eines so großartigen Menschen wie des Toten so rasch vergessen zu machen, und ich kränkte mich nun noch mehr, weil er mich einen Kabarettisten genannt hatte, sagte aber nichts.
Dichteralbträume

—"a poet's nightmare"

—is a cycle of short stories