Dichteralbträume: "Interned"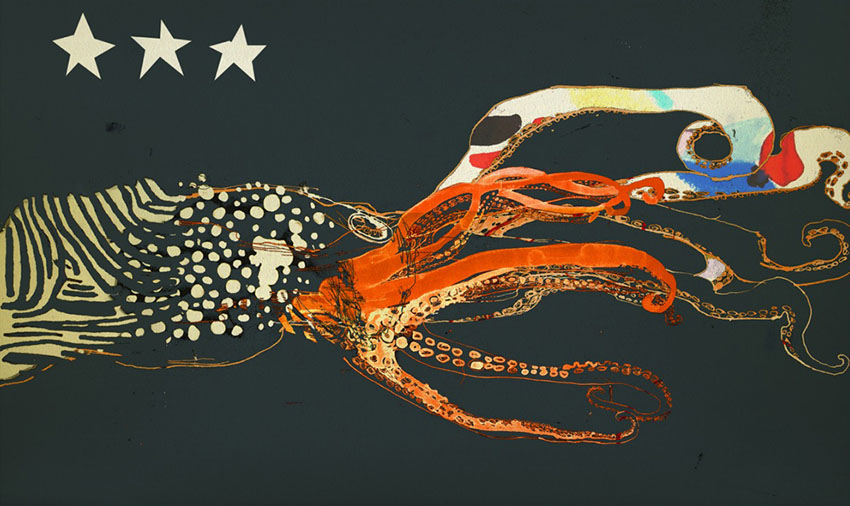 INTERNED
I saw a documentary on television about two famous intellectuals, an architect/philosopher couple—they were not named—who were persecuted under the Nazis. While escaping they became separated; the woman reached the USA, the man however was imprisoned and taken to a concentration camp. Now I was in the documentary myself; suddenly I was the philosopher who had been interned. My cell was surprisingly comfortable, more like a single room in a cheap hotel than a prison cell, but it was clear that I was in a camp and would be murdered sooner or later. And sure enough the order to go to the shower room soon came, from a loudspeaker installed on the ceiling. I knew what that meant, undressed more slowly than necessary, wrapped a towel around my waist and looked round the room—this is the last time I will see this bed, this table, this radio, this vase, I thought. I looked out of the window—this is the last time I will see the sun. I went into my bathroom and turned the shower on (for some reason my cell had a shower)—the last time I will see a shower, a shower from which water comes. Then I walked out into the corridor, reciting a poem which seemed to be well known, by a poet who was not named, with the title "I fold the night No. 6." The only two lines I can still remember are: The batons force me to fold up, / I fold to the freedom of the night.
Cut, and I was watching television again and saw the philosopher painting enormous faces on a wall together with some other emaciated men. The voice-over explained that immediately after the war, while his wife was already making a career for herself in America, the philosopher was forced to make a living as a billboard painter and had lived in extreme poverty. I didn't feel sorry for him about this however; I was glad he had escaped death—even though I couldn't work out how.
INTERNIERT
Im Fernsehen sah ich eine Dokumentation über ein berühmtes Intellektuellenpaar – sie Architektin, er Philosoph, Namen wurden nicht genannt –, das während der NS-Zeit Verfolgung zu leiden hatte. Auf der Flucht waren sie getrennt worden, die Frau hatte die Vereinigten Staaten erreicht, der Mann aber war verhaftet und in ein Lager gebracht worden. An dieser Stelle trat ich in die Dokumentation ein, war plötzlich selbst der internierte Philosoph. Meine Zelle war überraschend komfortabel, glich eher einem Einbettzimmer in einem billigen Hotel als einer Arrestzelle, aber mir war klar, dass ich mich in einem KZ befand und mit meiner Ermordung rechnen musste. Tatsächlich kam schon nach kurzer Zeit aus einem an der Zimmerdecke angebrachten Lautsprecher die Aufforderung, sich in den Duschraum zu begeben. Ich wusste, was das bedeutete, zog mich aus, langsamer als nötig, schlang mir ein Handtuch um die Hüften und sah mich noch einmal im Zimmer um – zum letzten Mal, dachte ich, sehe ich dieses Bett, diesen Tisch, dieses Radio, diese Blumenvase –, sah aus dem Fenster – zum letzten Mal sehe ich die Sonne –, ging ins Badezimmer und drehte die Dusche auf (ja, es gab eine Dusche in meiner Zelle) – zum letzten Mal sehe ich eine Dusche, aus der Wasser kommt –, dann trat ich auf den Gang und ging zum Duschraum, ein offenbar sehr berühmtes Gedicht eines namenlosen Lyrikers rezitierend mit dem Titel »Ich falte die Nacht Nr. 6«, von dem mir nur noch die beiden Zeilen erinnerlich sind: »Ich falte zu Wegen die Stäbe, / ich falte zur Freiheit die Nacht.«
Dann Schnitt, wieder war ich Fernsehzuschauer und sah den Philosophen gemeinsam mit anderen, abgemagerten Männern riesige Gesichter an eine Wand pinseln. Der Sprecher erklärte dazu, der Philosoph habe sich nach dem Kriegsende, während seine Frau in Amerika schon erste Erfolge feierte, als Plakatmaler durchbringen müssen und in ärmlichsten Verhältnissen gelebt. Dennoch bedauerte ich ihn nicht, sondern erwachte glücklich, dass er der Ermordung entgangen war, wenn ich mir auch nicht erklären konnte, wie.
Dichteralbträume

—"a poet's nightmare"

—is a cycle of
short stories 
published in GREY IX.