Dichteralbträume: "Title"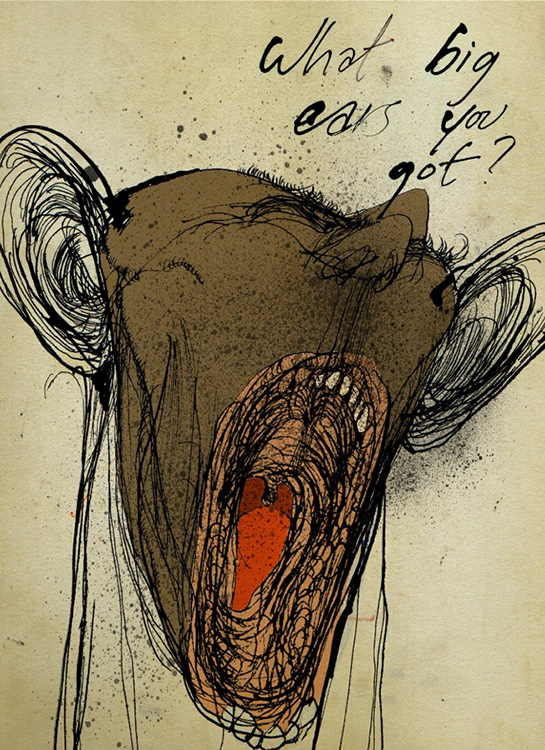 TITLE
Seeing the actor and stand-up comedian Josef Hader in the Café Rathaus I nodded a quick hello and headed for another table as I knew he couldn't stand being disturbed in the café. To my surprise he waved me over, asked me to sit down and, before I could say a word, told me he was working on a new routine. He had been unable to write for years, he said, for the sole reason that he couldn't think of a title for his show, and if he couldn't think of a title he couldn't write at all; he'd always had that problem. But last night, "out of nowhere" as he put it, a title had come to him: Coughs, Colds and Hoarseplay. A super title, the ultimate title, a stroke of genius. He would tell no one except me because he knew he could rely on my discretion; I was not to tell anyone else, under any circumstances, otherwise some other comedian would undoubtedly steal it; they were notoriously light-fingered.
I wasn't sure if Hader was being serious or having a laugh with me. I didn't think the title Coughs, Colds and Hoarseplay worked at all. To avoid implicating myself, half grinning, half smiling, I promised not to reveal a word, and was about to extricate myself, but Hader halted me. He'd let me go in a second he said, he just wanted to run one of the sketches he'd written last night by me, the central sketch for the whole show Coughs, Colds and Hoarseplay would revolve around, and could I please tell him what I thought of it. He leaned back, ran his hand through his hair, now immersed in the role and, in character and without warning, yelled "Oh my God! That's my sister!" so loud the whole café could hear him.
He erupted with mirth, without waiting for my reaction, as if he had written a joke so chortlesome he couldn't help but laugh, placing a familiar hand on my shoulder. Wasn't it amazing, original? Imagine, he roared, he'd be standing alone on stage, a minimum of props, then suddenly—he raised his voice again—"Oh my God! That's my sister!" The only thing he wasn't sure about was whether to play it as he'd just demonstrated or perhaps a little differently. He changed positions, changed his hair by running his hand through it again, and repeated "Oh my God! That's my sister!" followed again by raucous laughter. I swiftly assured him I too thought the scene was amazing but couldn't say which version would be more effective, he'd have to determine that himself, there was more than enough time, he had to write the rest of the show, which would undoubtedly take several months, during which he could try out various alternatives, but I really had to go now, I had an appointment. I made to leave, worried he might try to detain me again, but Hader was no longer paying me any attention, absorbed in rehearsing the scene. Again and again, in ever changing postures, shuddering with laughter each time afterwards, he shouted "Oh my God! That's my sister!" so loudly I could still hear it on the street outside.
TITEL
Im Café Rathaus begegnete ich dem Kabarettisten und Schauspieler Hader, nickte ihm einen Gruß und steuerte auf einen anderen, freien Tisch zu, weil ich wusste, dass er es verabscheute, im Kaffeehaus gestört zu werden. Zu meiner Überraschung aber winkte er mich zu sich, bat mich, mich zu ihm setzen, und teilte mir sofort, noch ehe ich irgendetwas hatte sagen können, mit, dass er an einem neuen Kabarettprogramm arbeite. Jahrelang, sagte er, habe er nichts schreiben können, einzig und allein deswegen, weil er keinen Titel für sein Programm gewusst habe, und wisse er keinen Titel, könne er auch nicht schreiben, das sei immer sein Problem gewesen. In der vergangenen Nacht aber sei ihm, "aus dem Nichts", wie er sagte, ein Titel eingefallen, "Husten, Schnupfen, Heiterkeit", ein erstklassiger Titel, der Titel, ein Geniestreich. Er verrate diesen Titel niemandem außer mir, weil er wisse, dass er sich auf meine Verschwiegenheit verlassen könne, ich dürfe diesen Titel keinesfalls weitererzählen, sonst werde er mit Sicherheit sofort von einem anderen Kabarettisten verwendet, es werde ja nirgendwo soviel gestohlen wie im Kabarett.
Ich war mir nicht sicher, ob Hader, was er sagte, im Ernst meinte oder ob er sich einen Scherz mit mir erlaubte – der Titel "Husten, Schnupfen, Heiterkeit" erschien mir alles andere als gelungen –, und versprach also, um nicht Gefahr zu laufen mich zu blamieren, halb grinsend, halb lächelnd, über den Titel zu schweigen, und wollte mich entfernen, aber Hader hielt mich zurück. Gleich könne ich gehen, sagte er, er wolle mir nur noch rasch eine der Szenen vorspielen, die er in der vergangenen Nacht geschrieben habe, die zentrale Szene aus "Husten, Schnupfen, Heiterkeit", um die das ganze Programm kreisen werde und zu der er mich bitte, meine Meinung zu sagen. Er lehnte sich zurück, strich sich durchs Haar, war nun ganz Bühnenfigur und rief als solche unvermittelt und so laut, dass es im ganzen Kaffeehaus zu hören war, aus: "Du lieber Gott! Das ist doch meine Schwester!
Sofort, ohne meine Reaktion abzuwarten, brach er in Gelächter aus, als sei ihm ein Witz von einer solchen Großartigkeit gelungen, dass er selbst nicht anders konnte als mitlachen, und legte mir vertraulich die Hand auf die Schulter. Ob das nicht phantastisch sei, einzigartig, man stelle sich vor, rief er, er allein auf der Bühne, kaum Requisiten, und plötzlich – wieder größte Lautstärke –: "Du lieber Gott! Das ist doch meine Schwester!" Das einzige, worüber er sich nicht sicher sei, sei, ob er die Szene so spielen solle, wie er sie gerade gespielt habe, oder doch lieber anders –  er wechselte die Position, änderte, indem er sich erneut durchs Haar fuhr, seine Frisur –, und neuerlich: "Du lieber Gott! Das ist doch meine Schwester!" und brüllendes Gelächter. Ich beeilte mich zu sagen, dass auch ich die Szene großartige fände, aber nicht zu entscheiden wagte, auf welche Weise sie besser zur Wirkung komme, beide Vortragsweisen hätten ihren Reiz, er müsse das selbst herausfinden, es sei ja noch genügend Zeit, der Rest des Programms müsse noch geschrieben werden, das werde sicher einige Monate in Anspruch nehmen, während deren er verschiedene Varianten ausprobieren könne. Ich aber müsse nun gehen, sagte ich, ich hätte noch einen Termin, und beeilte mich fortzukommen und fürchtete nur, er könne noch einmal versuchen mich zurückzuhalten, aber Hader beachtete mich nicht mehr, sondern war ganz in seine Probenarbeit versunken, immer wieder, in wechselnden Haltungen, rief er: "Du lieber Gott! Das ist doch meine Schwester!", danach jedesmal sich ausschüttend vor Lachen, so laut, dass es auch draußen auf der Straße noch zu hören war.
translated from the German by
Steph Morris
Dichteralbträume

—"a poet's nightmare"

—is a cycle of short stories