Doug Aitken, 100 Yrs Part 2
11 April 2013
Doug Aitken destroyed 303 Gallery in a five day destruction performance.
The gallery was first turned into a humid, dark, cavernous enclave for Part 1 of the exhibition 100 YRS. For Part 2 Aitken orchestrated a crew of percussionists to—sometimes rhythmically—break down and dismantle the gallery, turning a planned demolition into theater.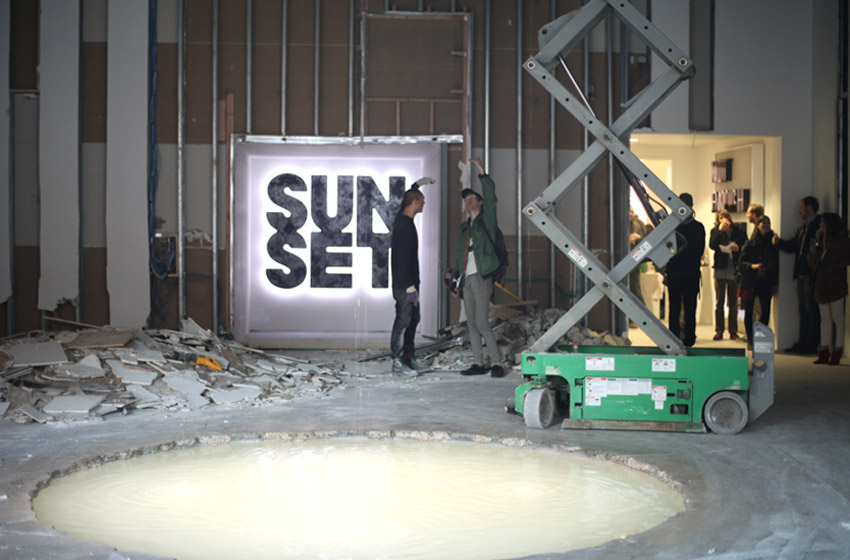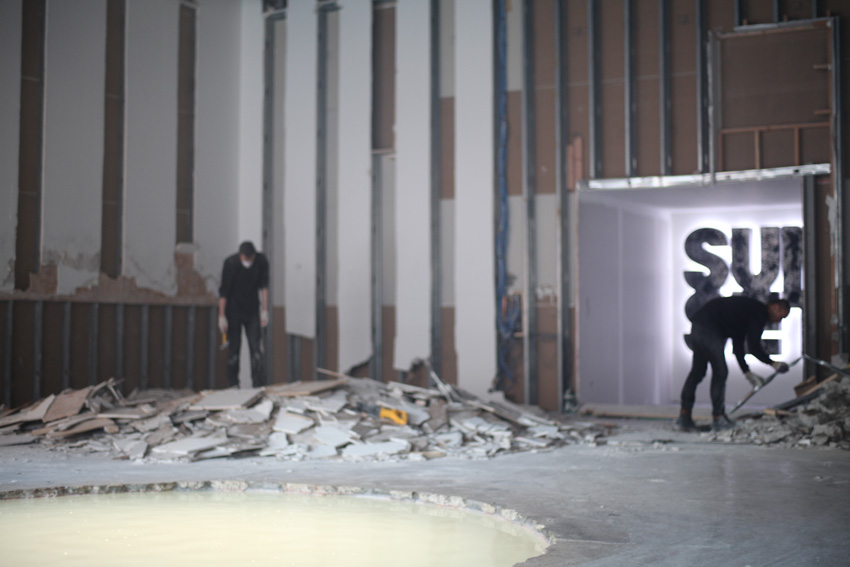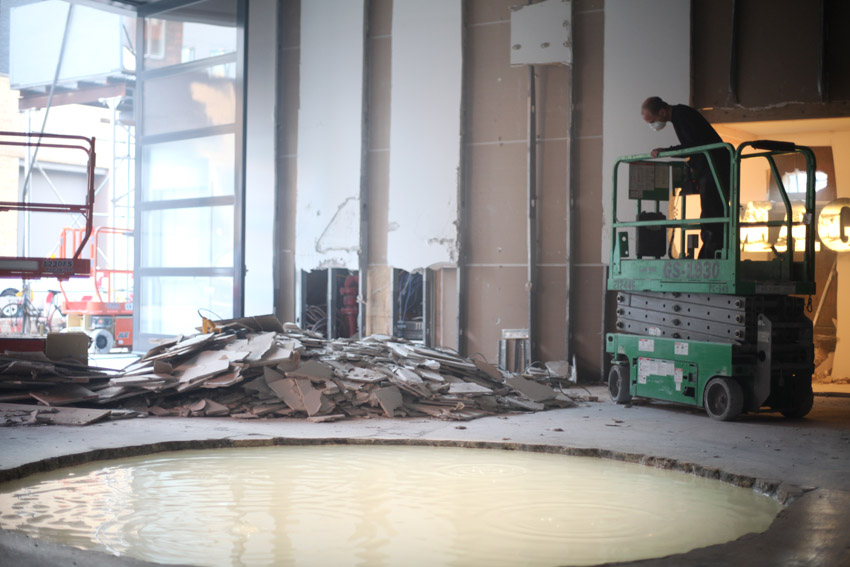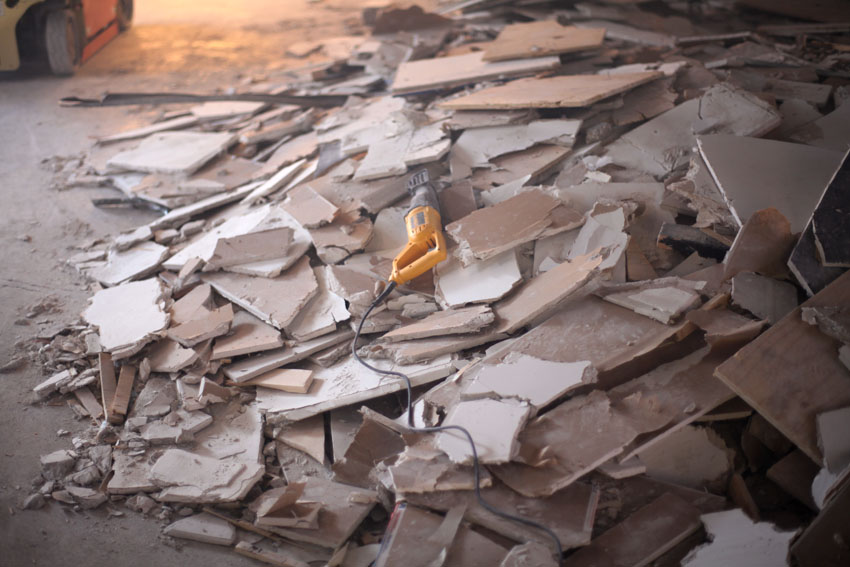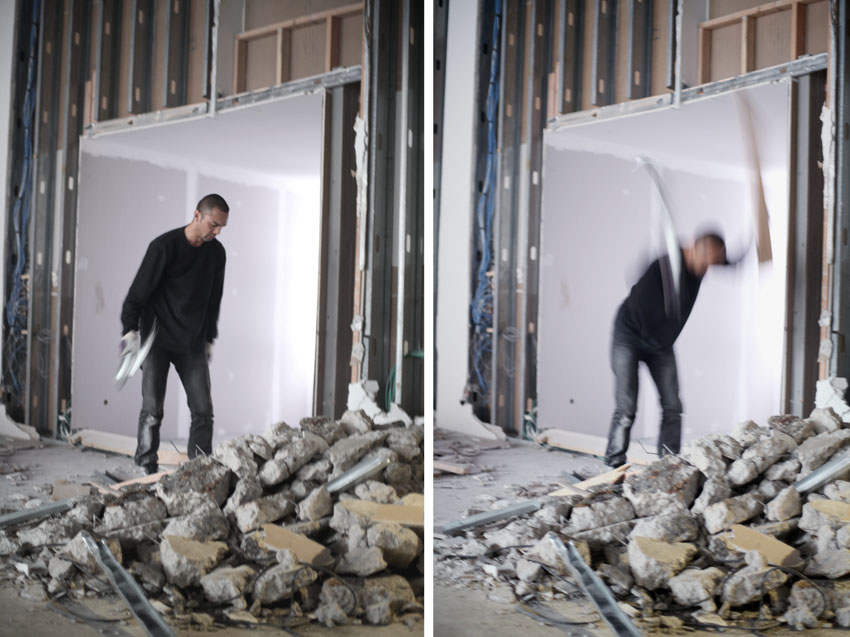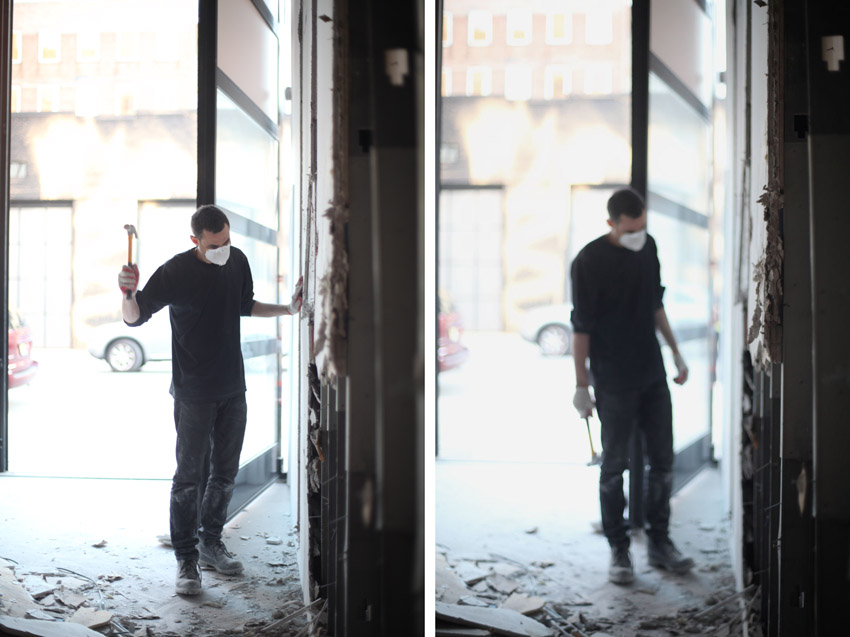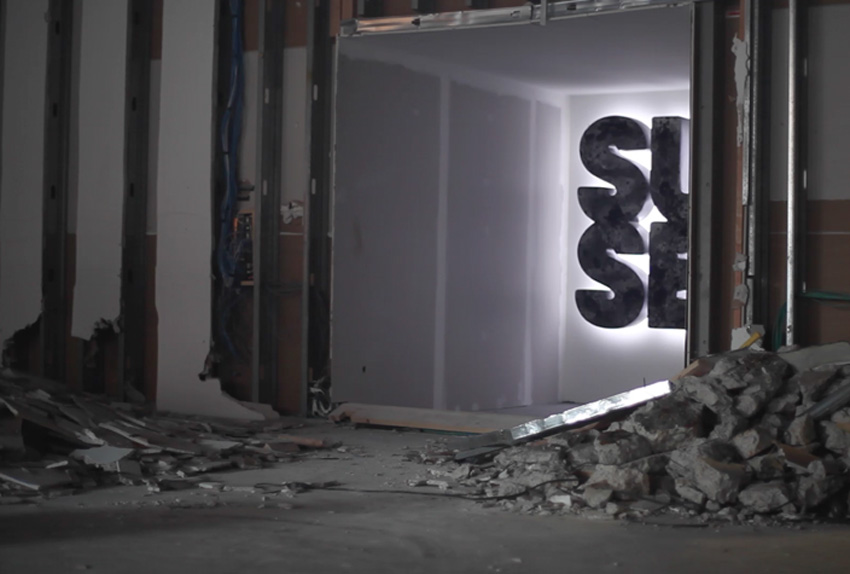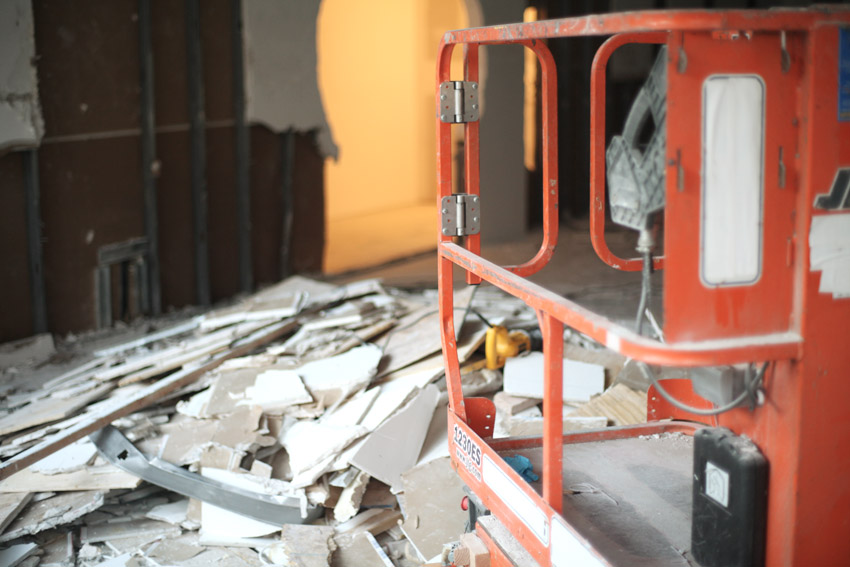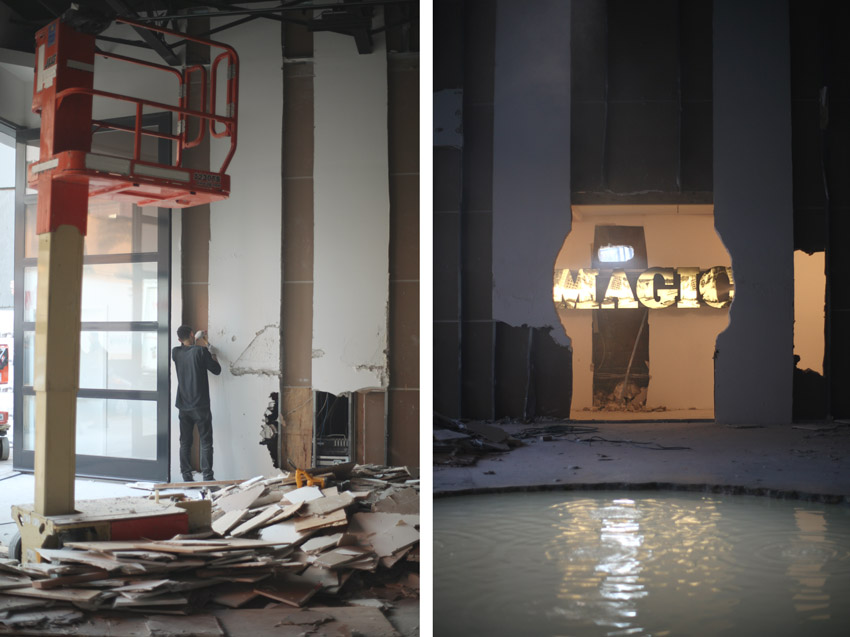 303 Gallery has relocated to 507 W 24th Street.