Exercises in Sartorial Deprivation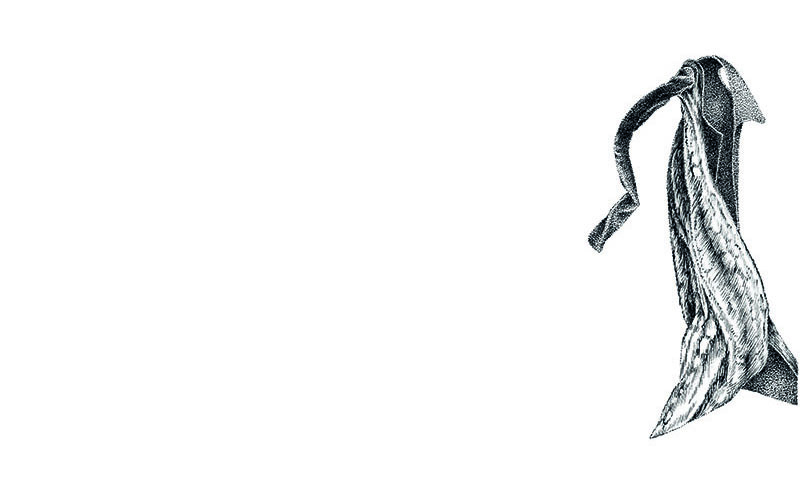 1.
Peak lapels on slim blazers elevate you. 
Wear them several sizes too small.
Don't move.
Stand still.
Melt with the tapestry.

2.
Shirt collars are useless. 
Pull 'em away.
Cut 'em off, roughly.
Turn running threads 
into neckline decoration.
Run away.

3.
A waistcoat:don't you dare 
to leave the house without.
Hold your breath.
Be courteous.

4.
Buttons: remove the ones you don't use.
Do the same with belts. 
Think velvet ribbon, instead.
Dangling: there's guilty pleasure in it.
5.
Trousers can never be too big. 
Hold them up, 
high, 
with suspenders.
Life is a Kabaret.
6.
Show your weaknesses with pride: 
a shaved nape, 
a naked ankle, 
pierced lobes. 
Undress in public 
keep your frilly regalia in place. 
Truth is clothed.

7.
2-inch cuffs: do the math 
and proceed accordingly.
Size matters.

8. 
Black, grey, white: 
should a gentleman want 
any other color?
Indulge in inky blue 
and 
bottle green 
every now and then.
Be tempted by turquoise.
Sin in purple.
Overdose in color-block.
Turn off the light.

9.
Mess with patterns,
mercilessly.
Know that texture 
is everything.

10.
Tie your bowtie, 
or forget about it.
Period.
11.
Coats are heavy: 
take the cashmere shawl way.  
Take off.
Fly. 

12.
Always button your shirt 
up. 
And upper.
Rise up.

13.
Be precise.
Avoid perfection.
Play with appearances.
Disappear.

14.
Act vague.
Keep the essential 
invisible to the eye.
What you see 
is what you see.
Be a blinding sight.

15.
Ignore all of the above.
Abound.
Re-start.