Fish Market - Rome
25 November 2013
Fish Market offers daily fresh fish, selected and cooked on the spot for an affordable price. White gloved chefs Maria and Alessandro carefully prepare tuna tartare, red prawns kataifi, mixed with mango and fresh vegetables.
We spoke with Emilio Giubilei, manager of Fish Market Pietralata, one of the three locations of the restaurant. 
What made you join the Fish Market family?
Get this: I've been a banker for years, but I realized it just wasn't for me. So three years ago I jumped on this adventure, working in all three locations of Fish Market—Pietralata, Trastevere and Fregene.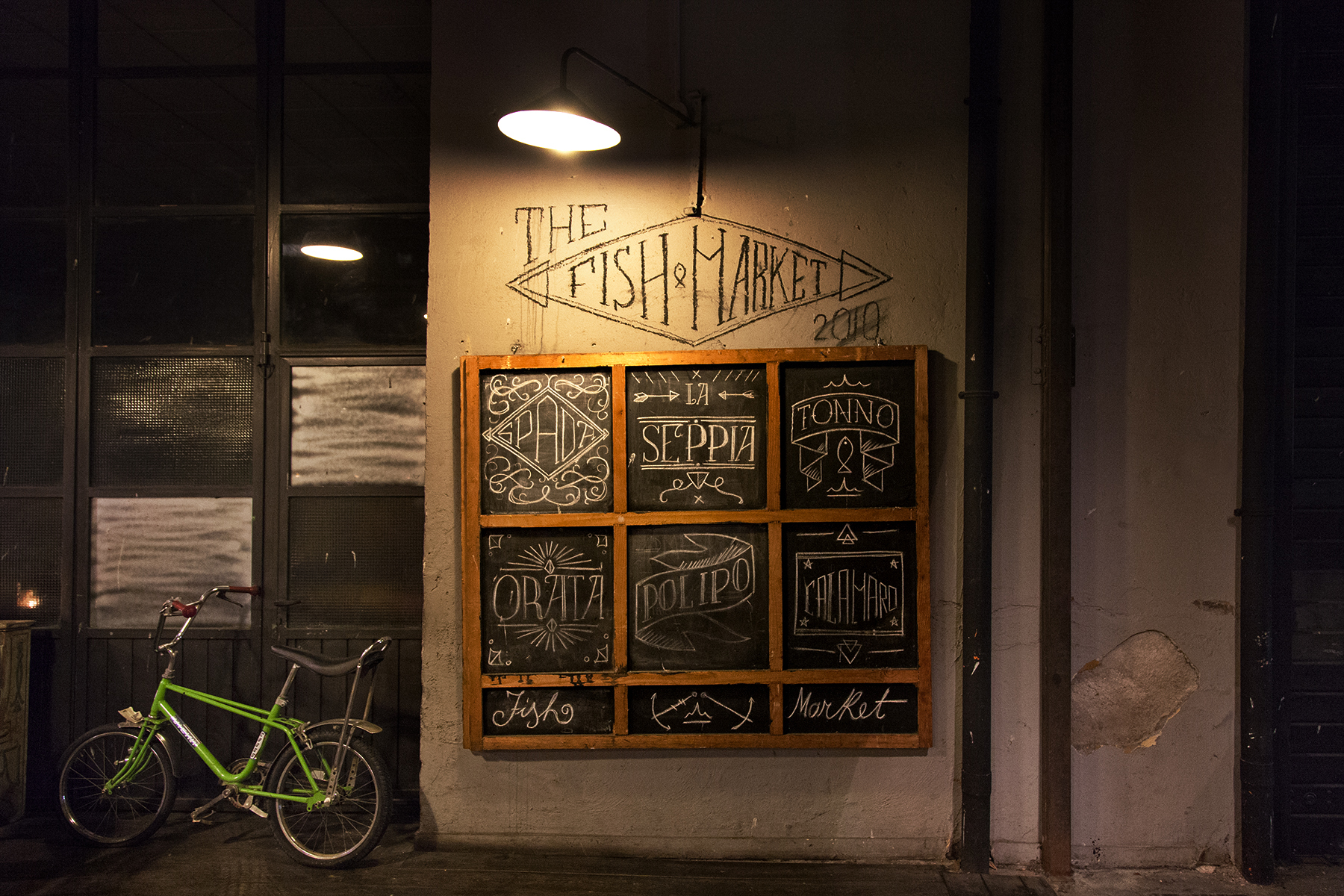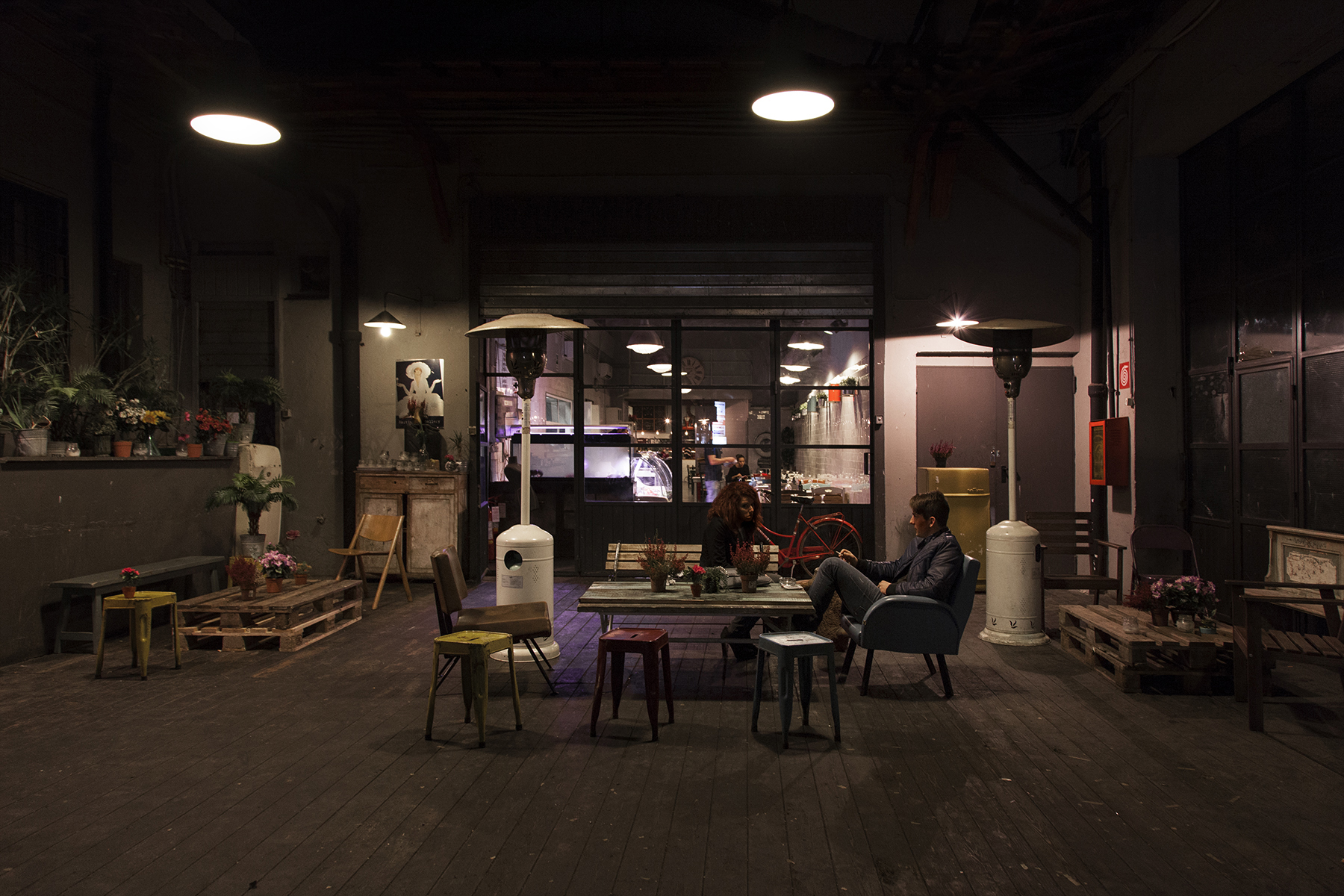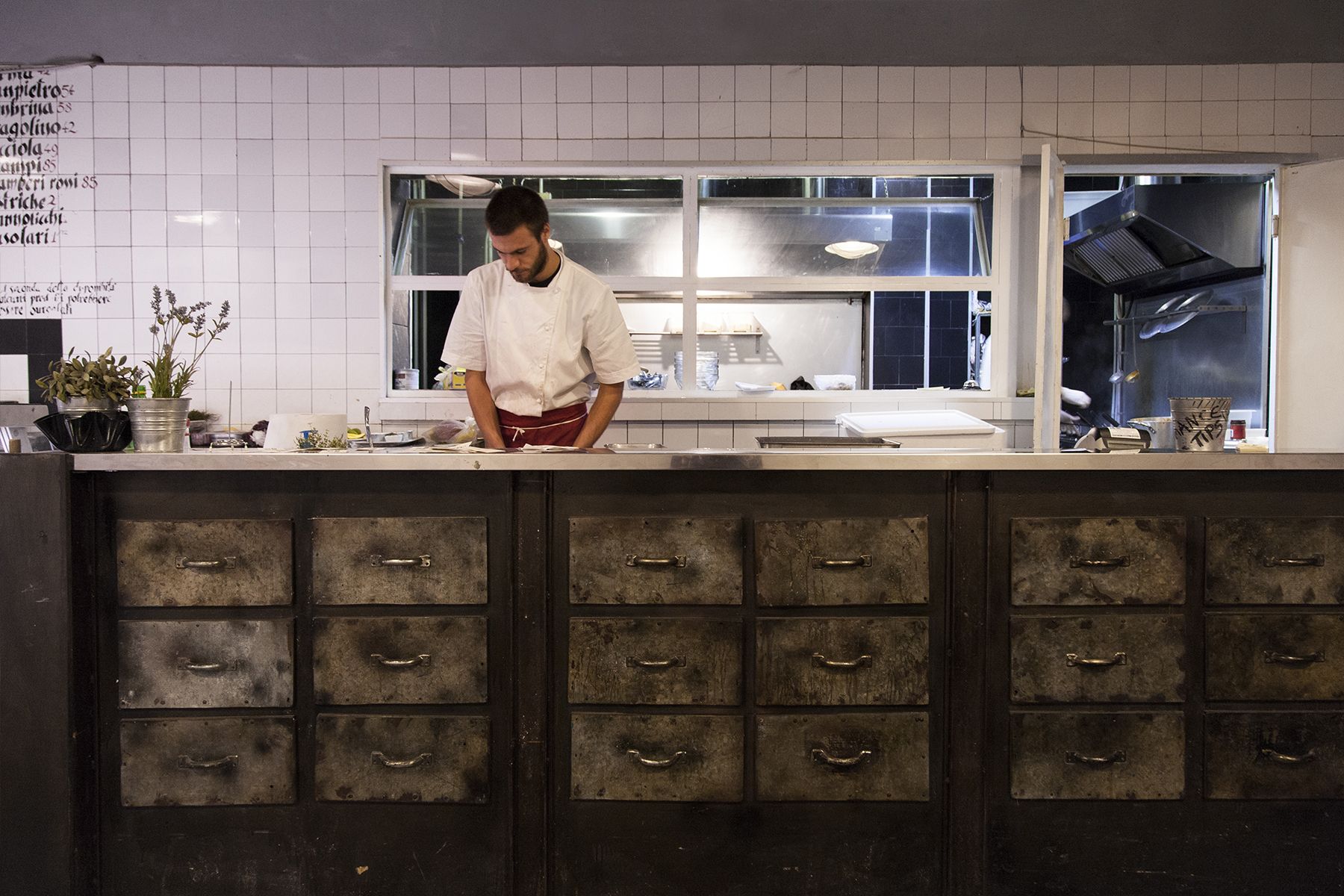 How do you run the service?
We get fresh fish every day, clients chose it straight from the self-service counter, writing down their choices on our menu—made of recycled paper. Then they go to the cashier and pay their meal. 
No waiters then?
Once the fish is cooked our guys bring it to the table, but it's a self-service for drinks too: there's a cocktail bar where you can help yourself with drinks, paying there and then.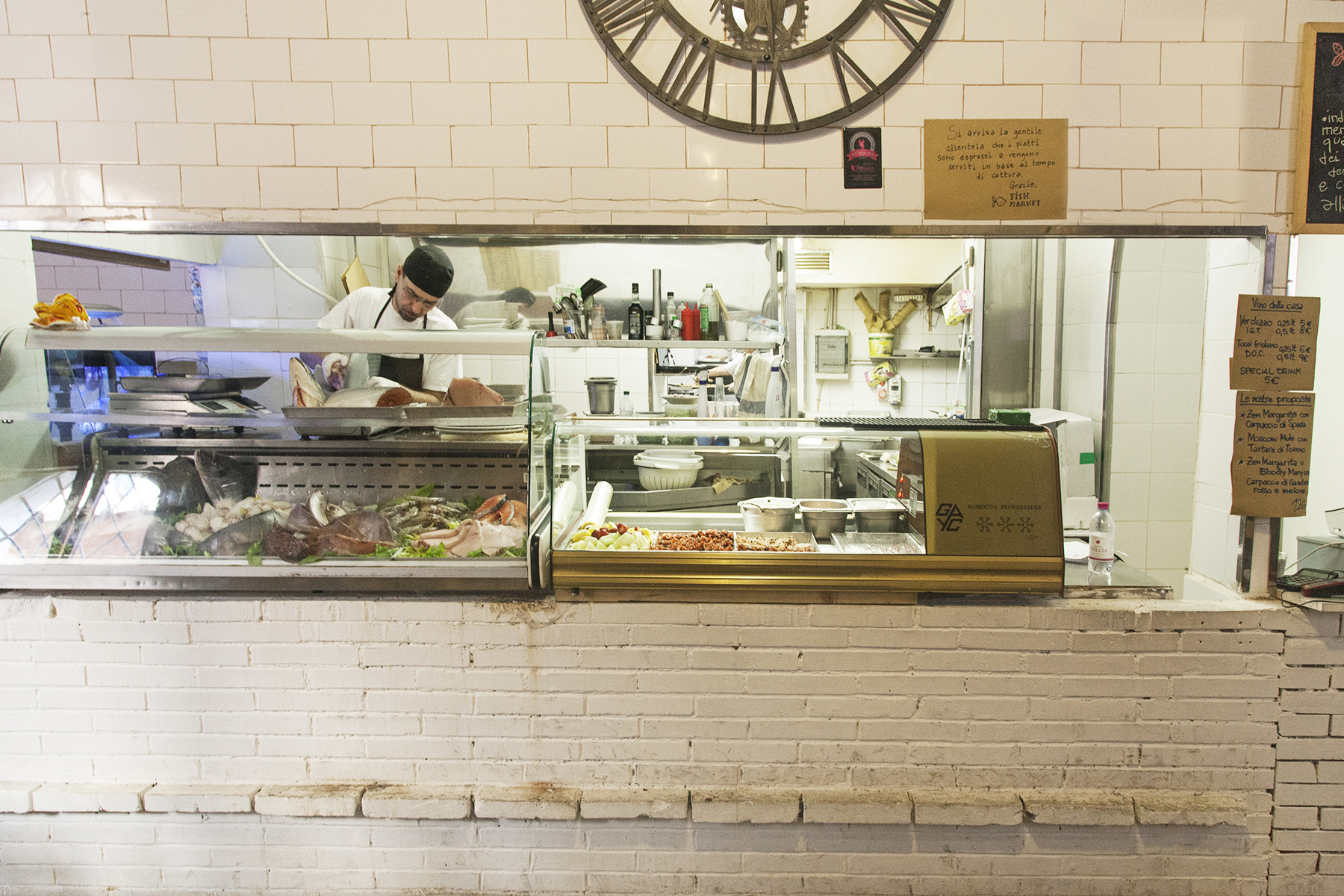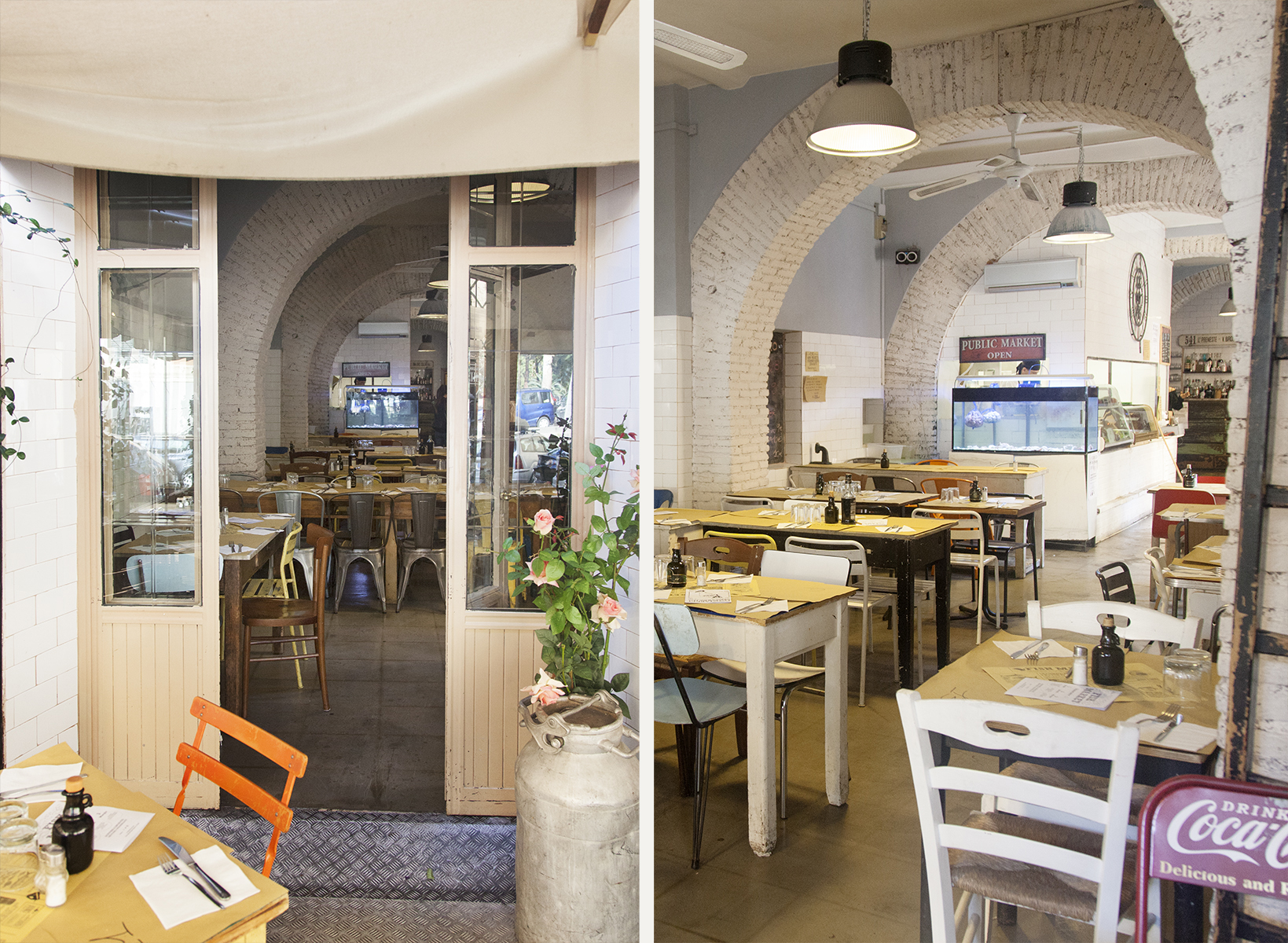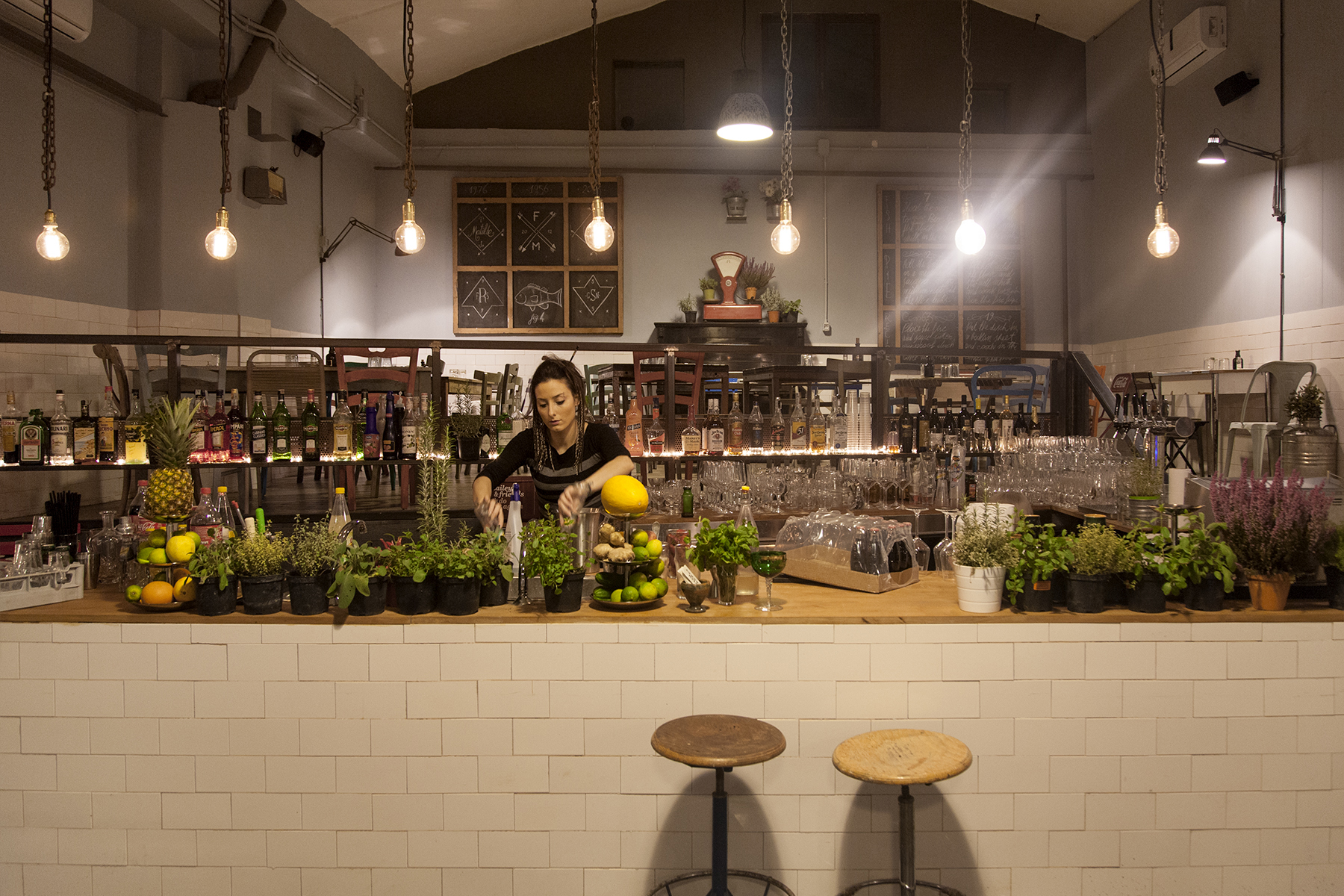 Where do you get the fish from?
We have daily deliveries from Anzio, Terracina and a variety of local fish markets from the region. Sea-bass and black sea-bass are from Orbetello, prawns and scampi from Sicily, and the tuna is the Mediterranean yellowfin.
What do you like about this place?
The atmosphere, the good quality of our products and the simplicity in serving it. Take the Pietralata location, for example: it's a body shop by day and a restaurant by night. Chairs and furniture are repurposed from old residences, schools, and even the Rebibbia prison.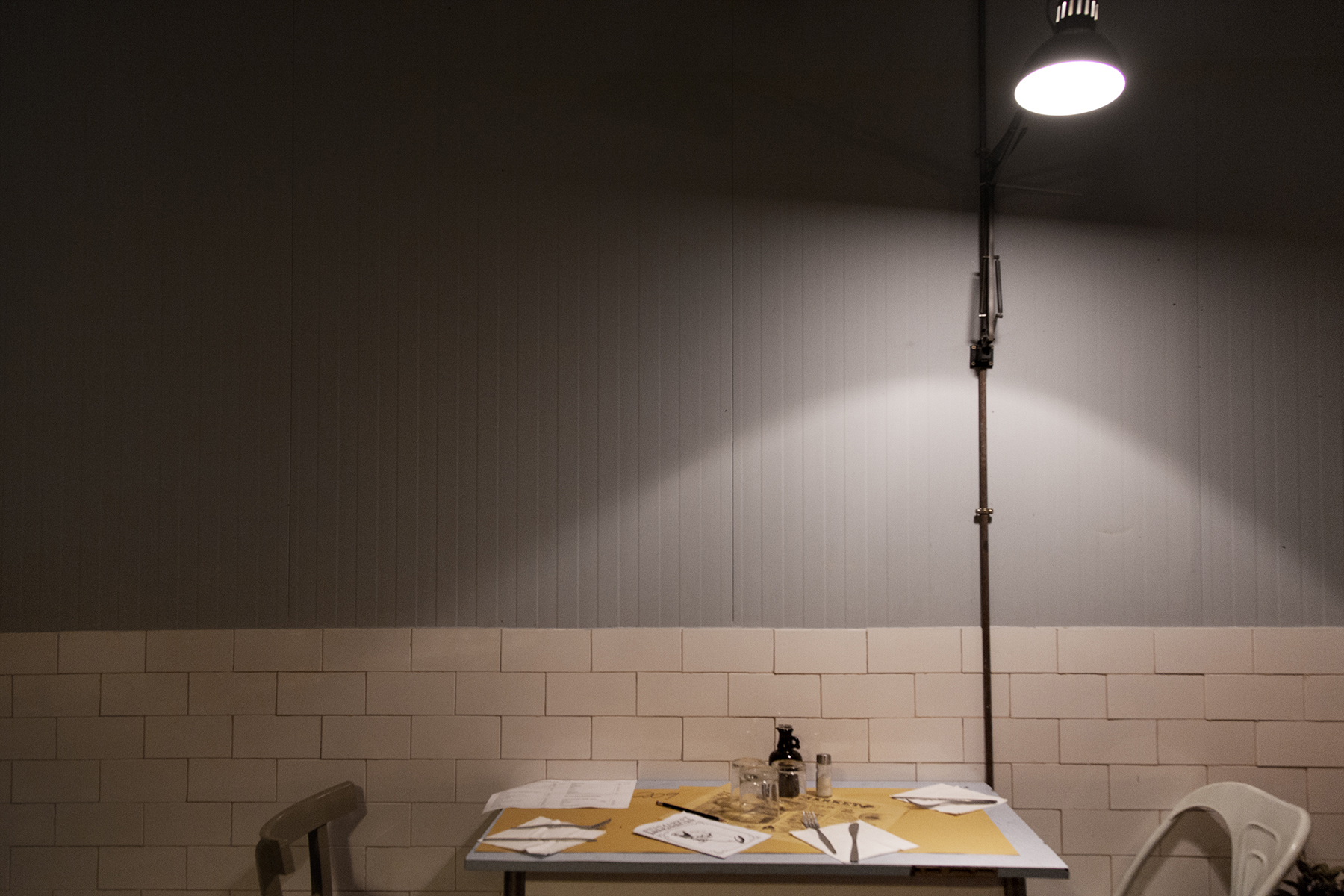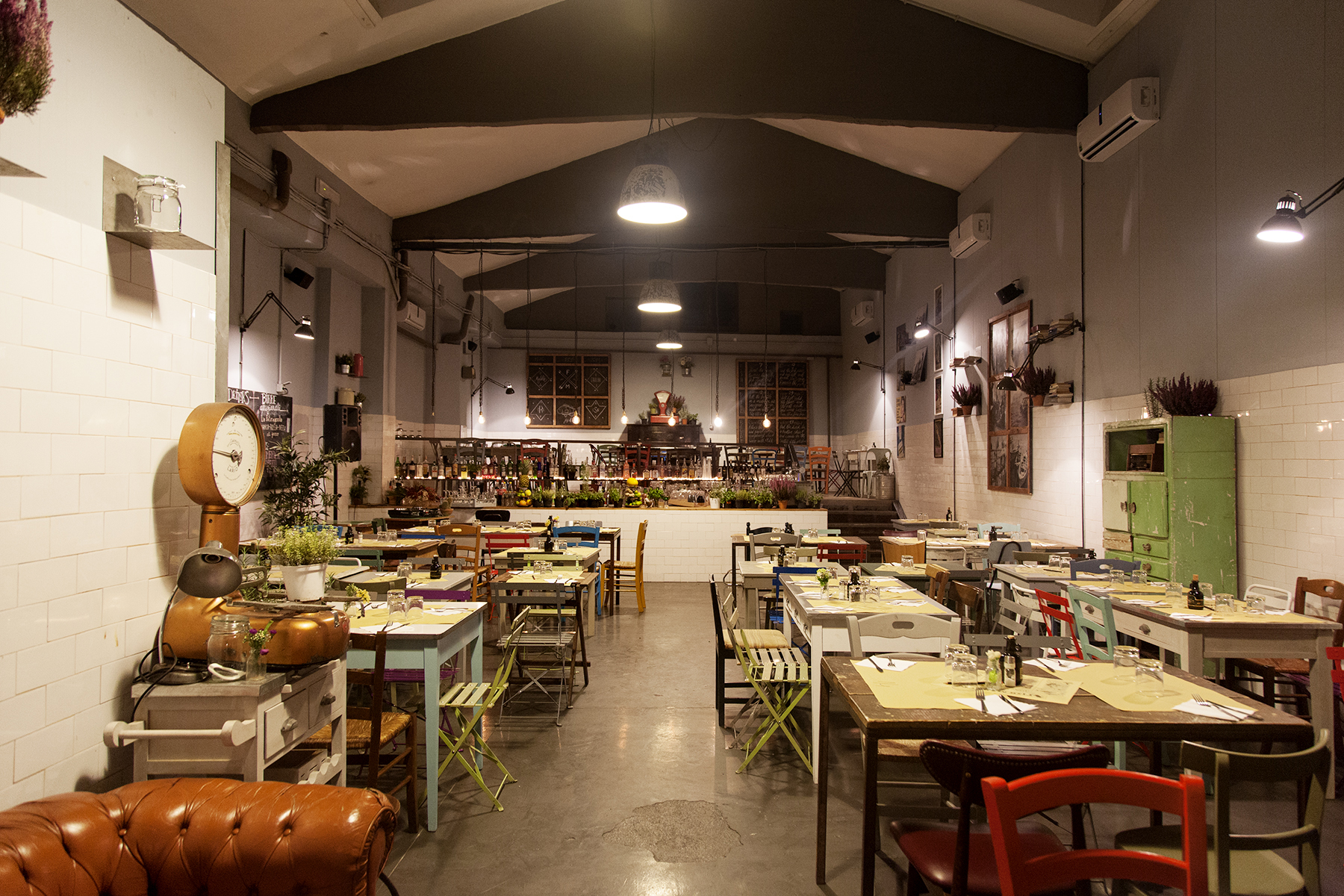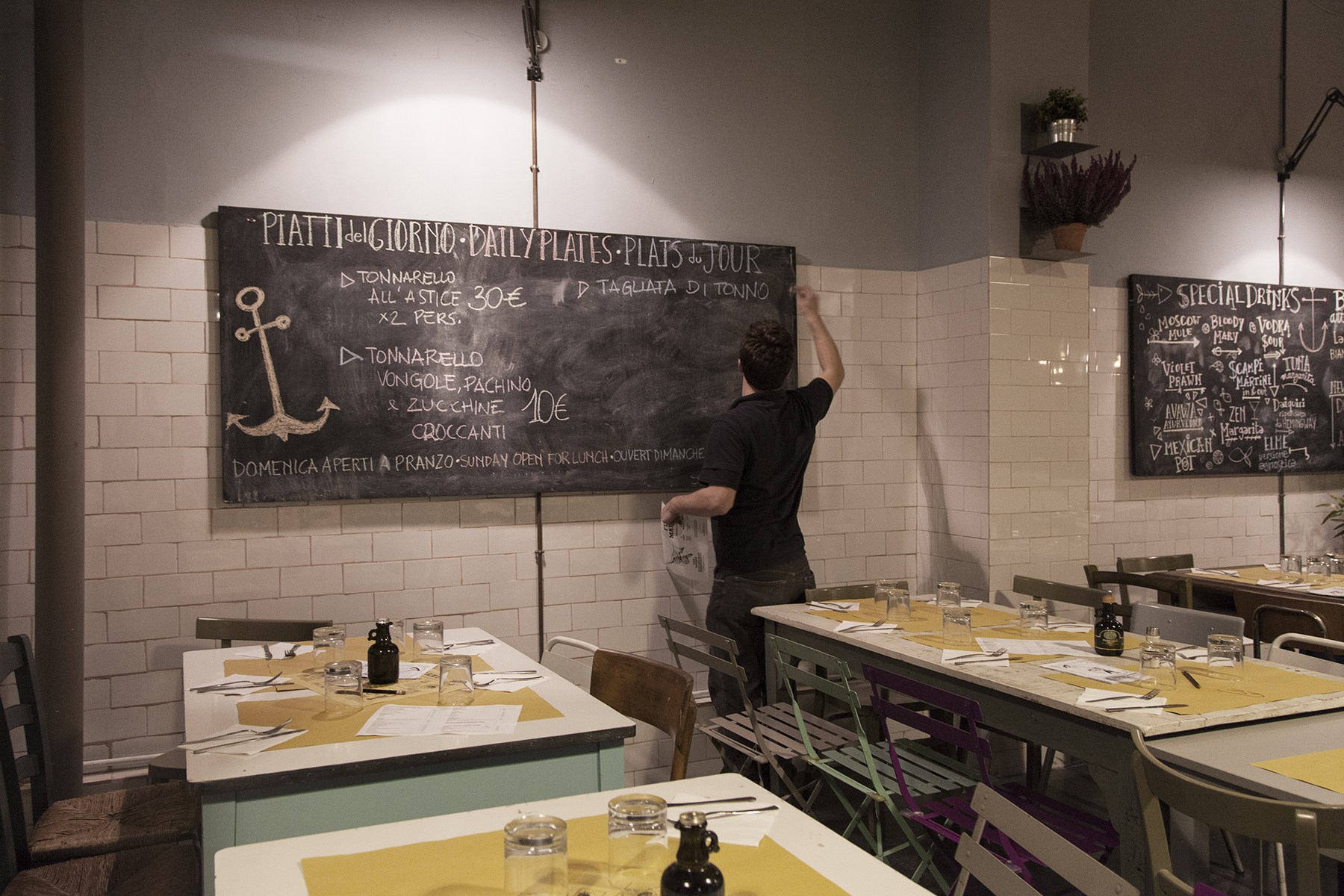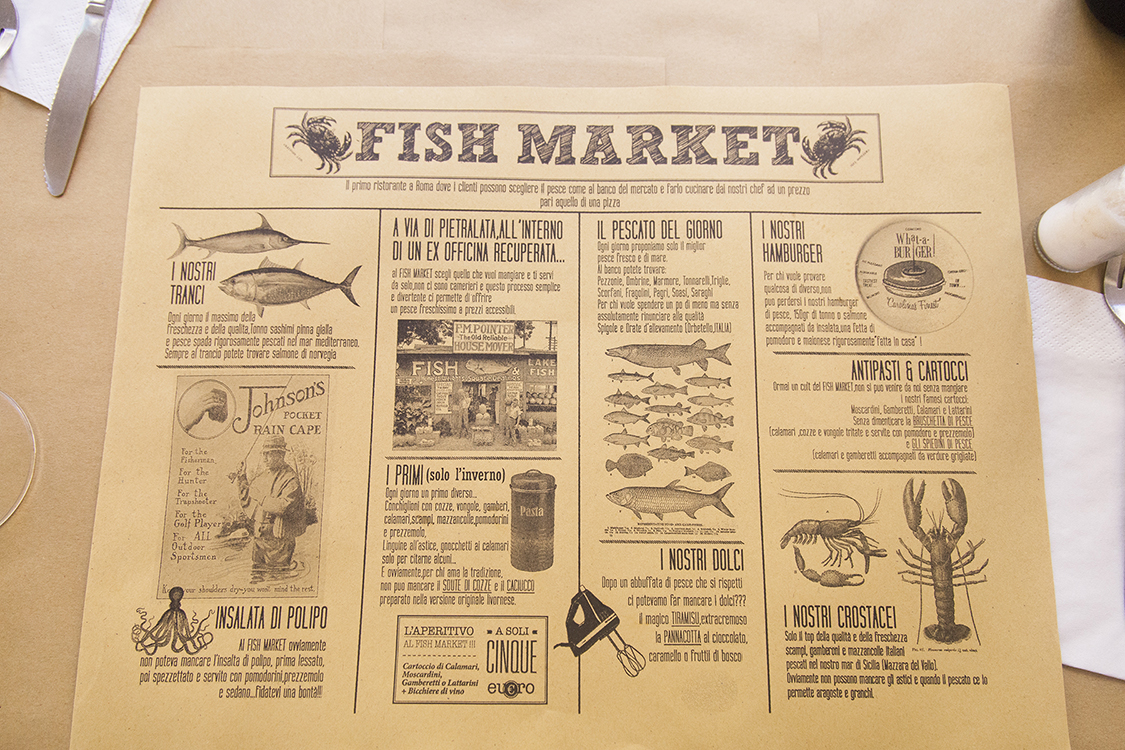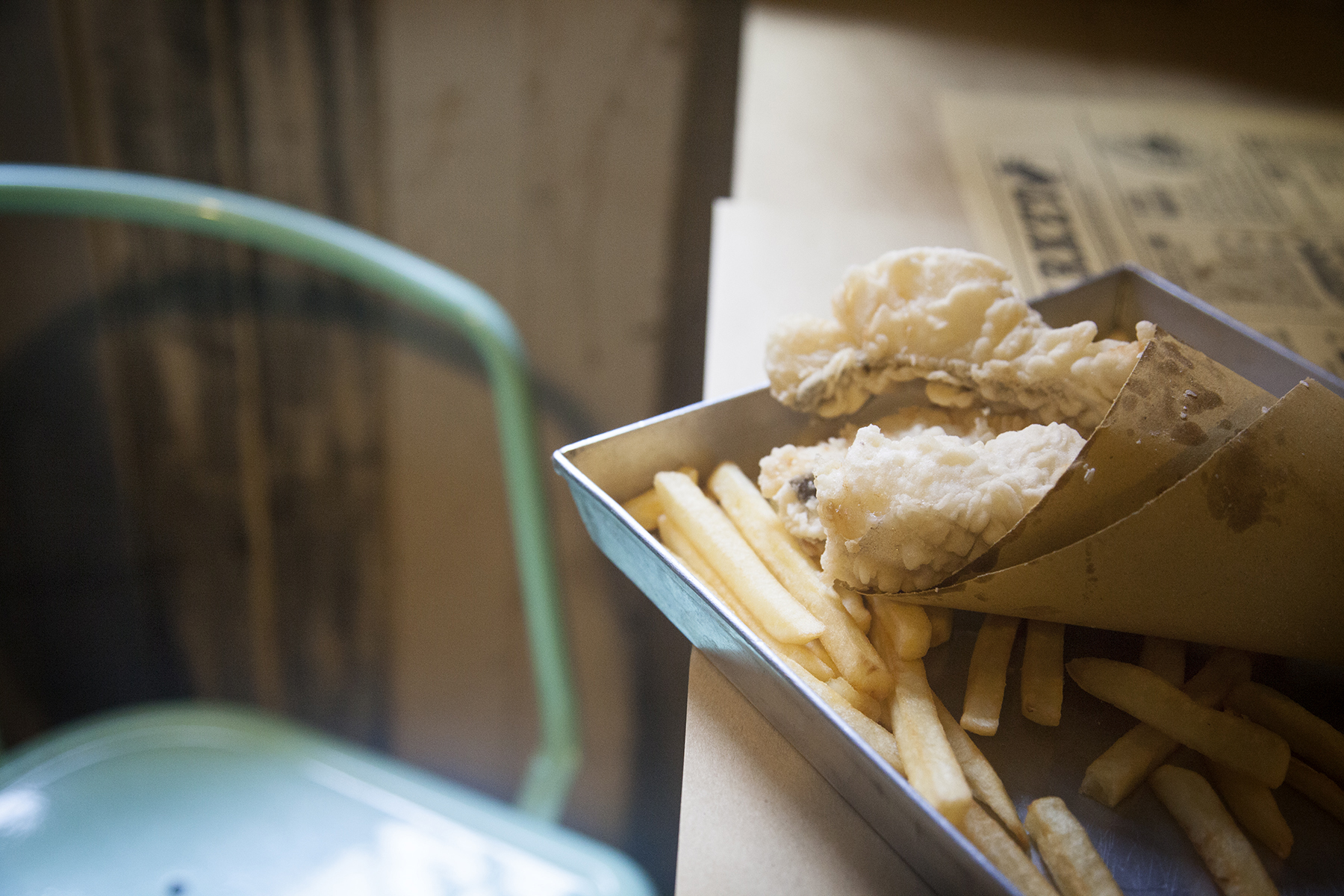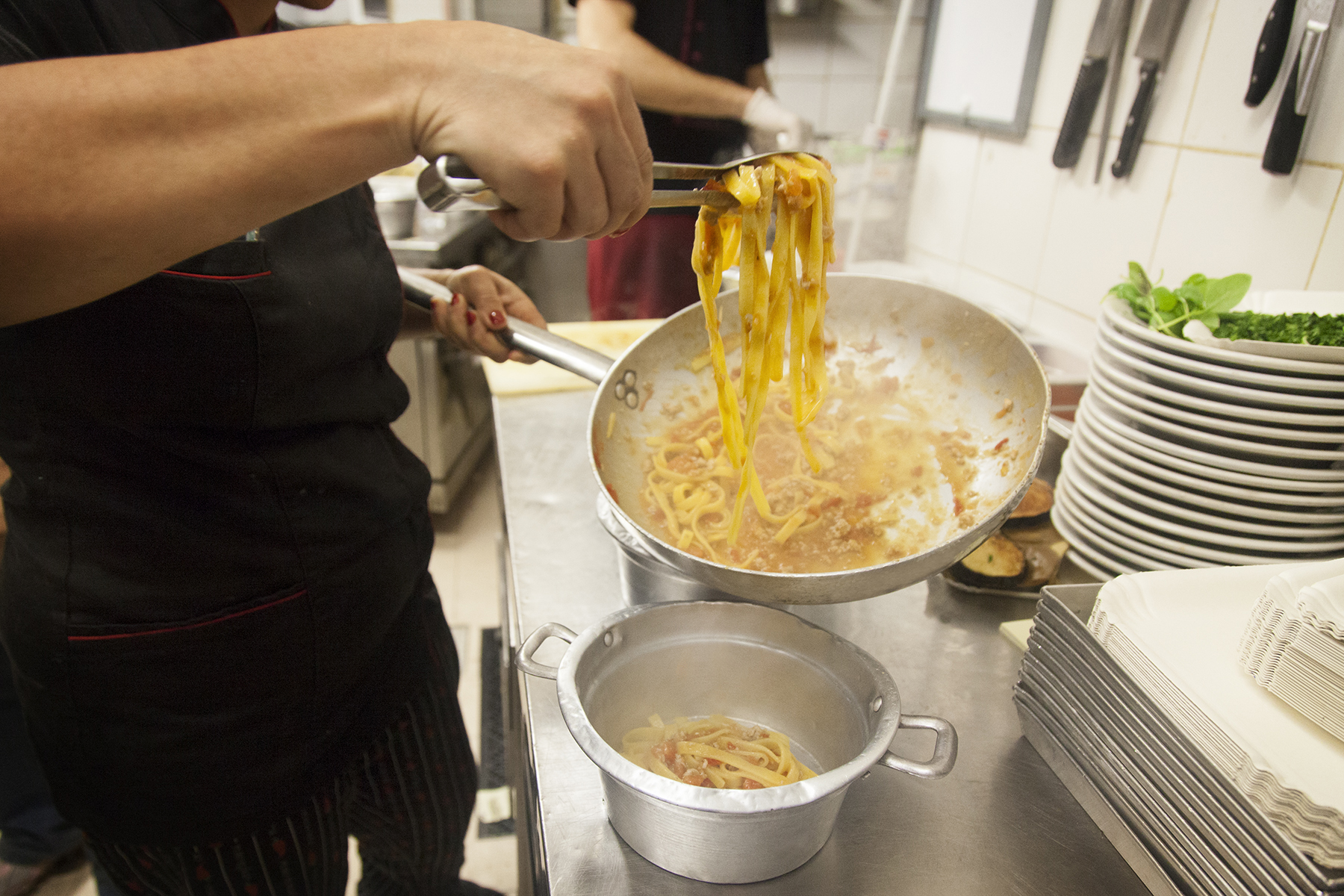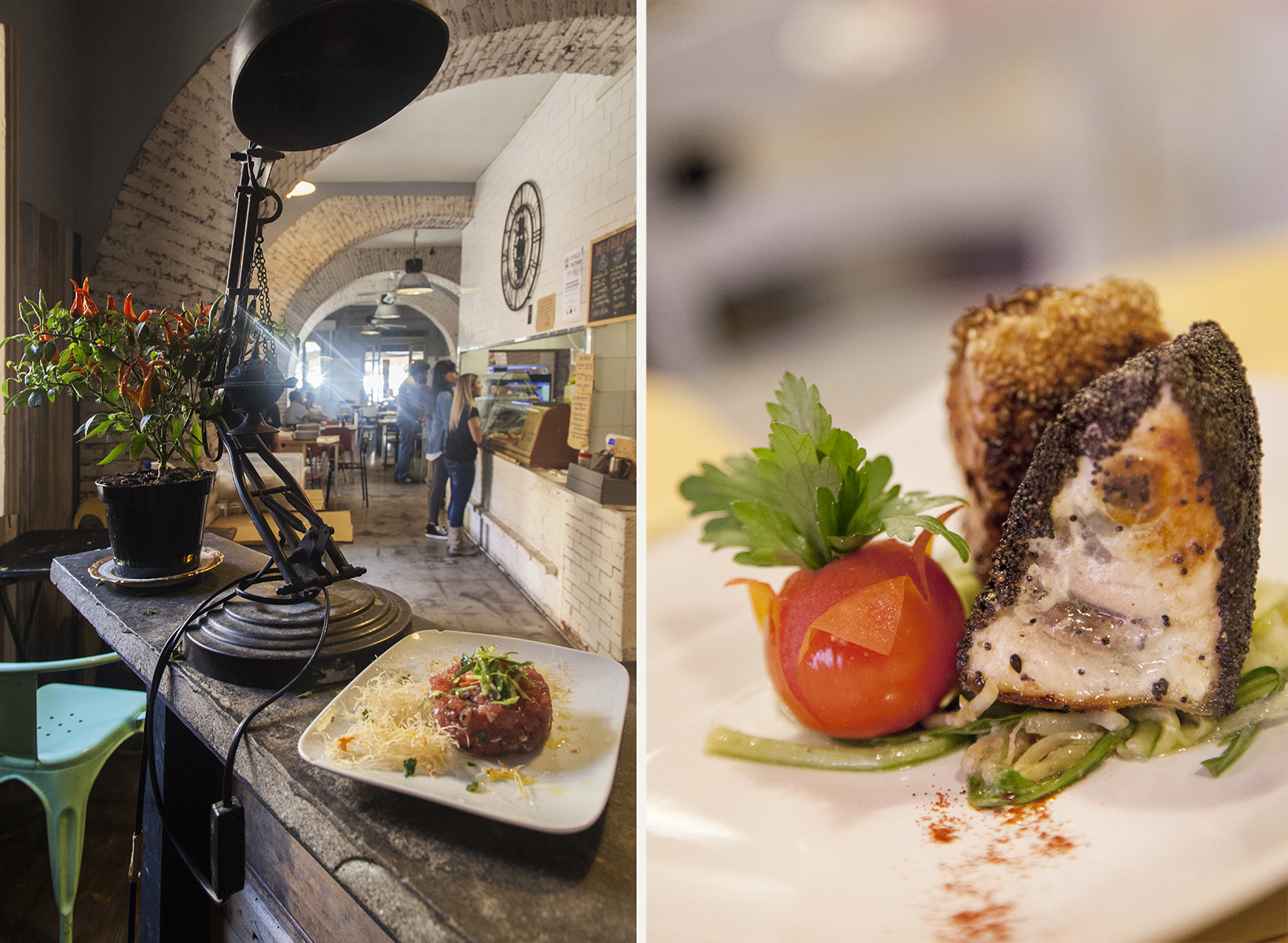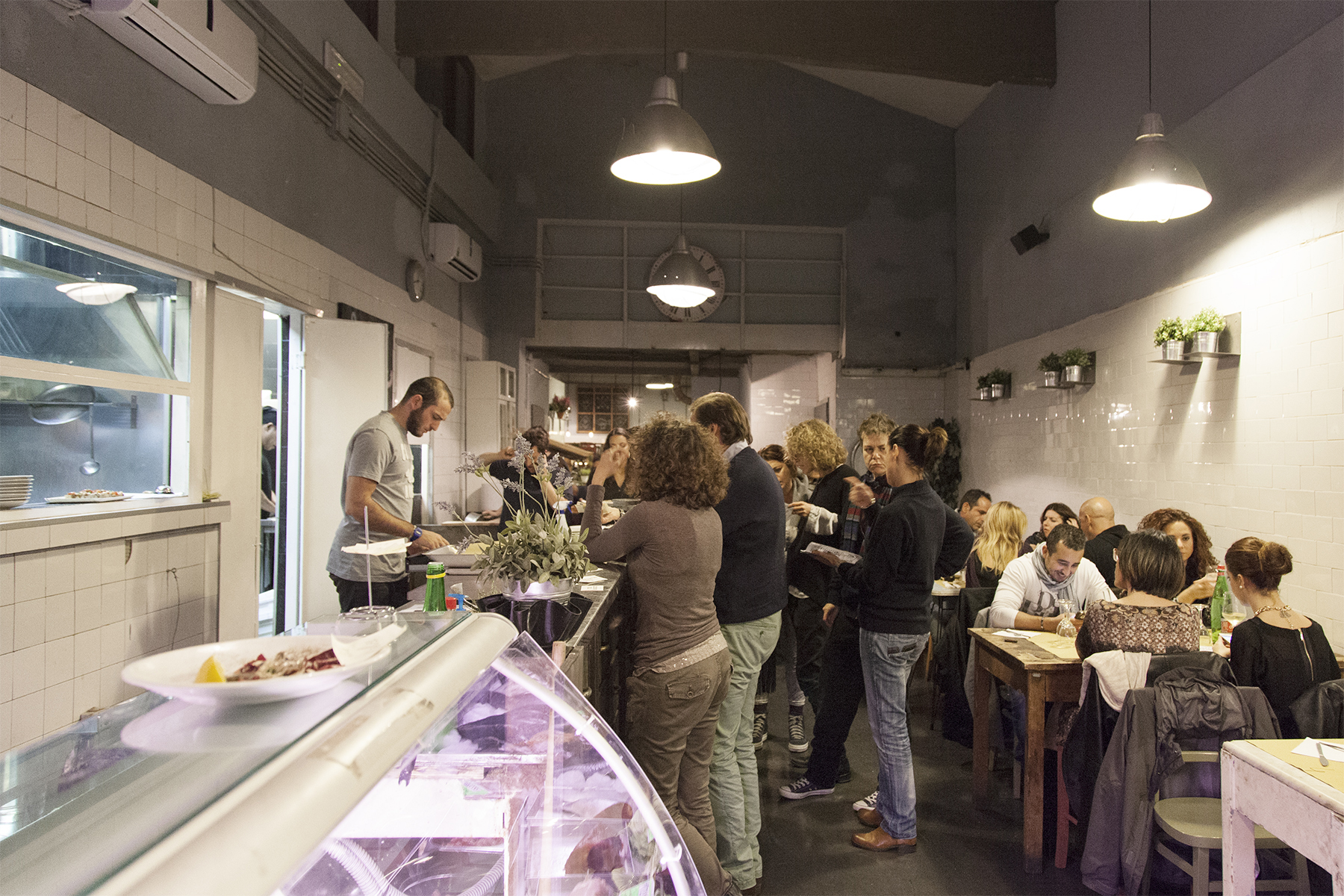 Fish Market restaurants are located at Via di Pietralata 149B, Vicolo della Luce 3/5, Lungomare di Ponente 123, Rome.