FOOD: Grey Delights
After ten issues of styling and wardrobe instructions, the time has come for a culinary intermission with three favourite recipes tested and approved by the buongustai who work at Grey. If Dior worked best in bed, our family prefers Valentina's kitchen.

Grey Salad
It's Grey because it only includes those ingredients that really taste of something. It's like having bread and nutella without the bread. It's a salad for those who do not eat salads, just as Grey is a Fashion Magazine for those who don't read Fashion Magazine. (When they do, they never finish their plate.) It's the house salad we spoil ourselves with, and our guests too, and the standard by which every page is measured.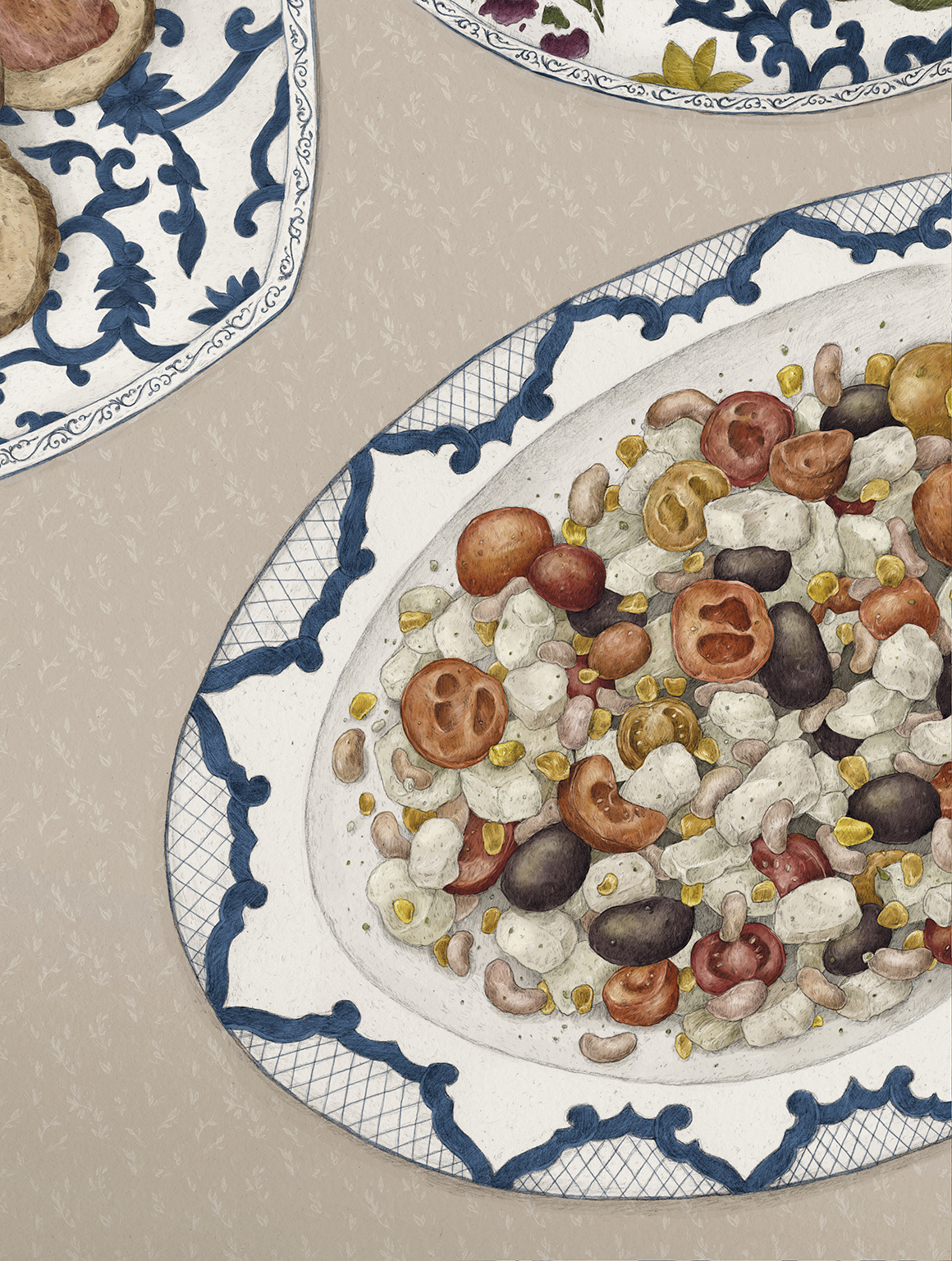 serves: 4 to 6

3 cans tuna in olive oil
1 can cannellini beans
1 can corn kernels
2 handfuls kalamata olives
1 pint heirloom cherry tomatoes
1 mozzarella cheese
finely grated parmigiano cheese
1 tbsp pesto sauce
2 tbsps extra virgin olive oil
salt and pepper to taste

1 - Cut the tomatoes and the olives in halves, and the mozzarella cheese in small cubes. Wash the beans and the corn. Put everything into a large bowl.

2 - To the previous ingredients add the tuna, pesto sauce, parmigiano, salt, pepper and olive oil.

3 - With a big spoon, turn all the ingredients together and serve at the table in a large pot.

***
Salmon Crostini

Hundreds of years before Japan conquered the world with sushi and sashimi, this is how italians originally ate salmon with their fingers. Still to this day, according to la Cucina Italiana: rice is bread, and soy sauce, olive oil. Honey adds a touch of decadence mostly appreciated in modern cuisine, and by Japanese wives
in search of a thrill.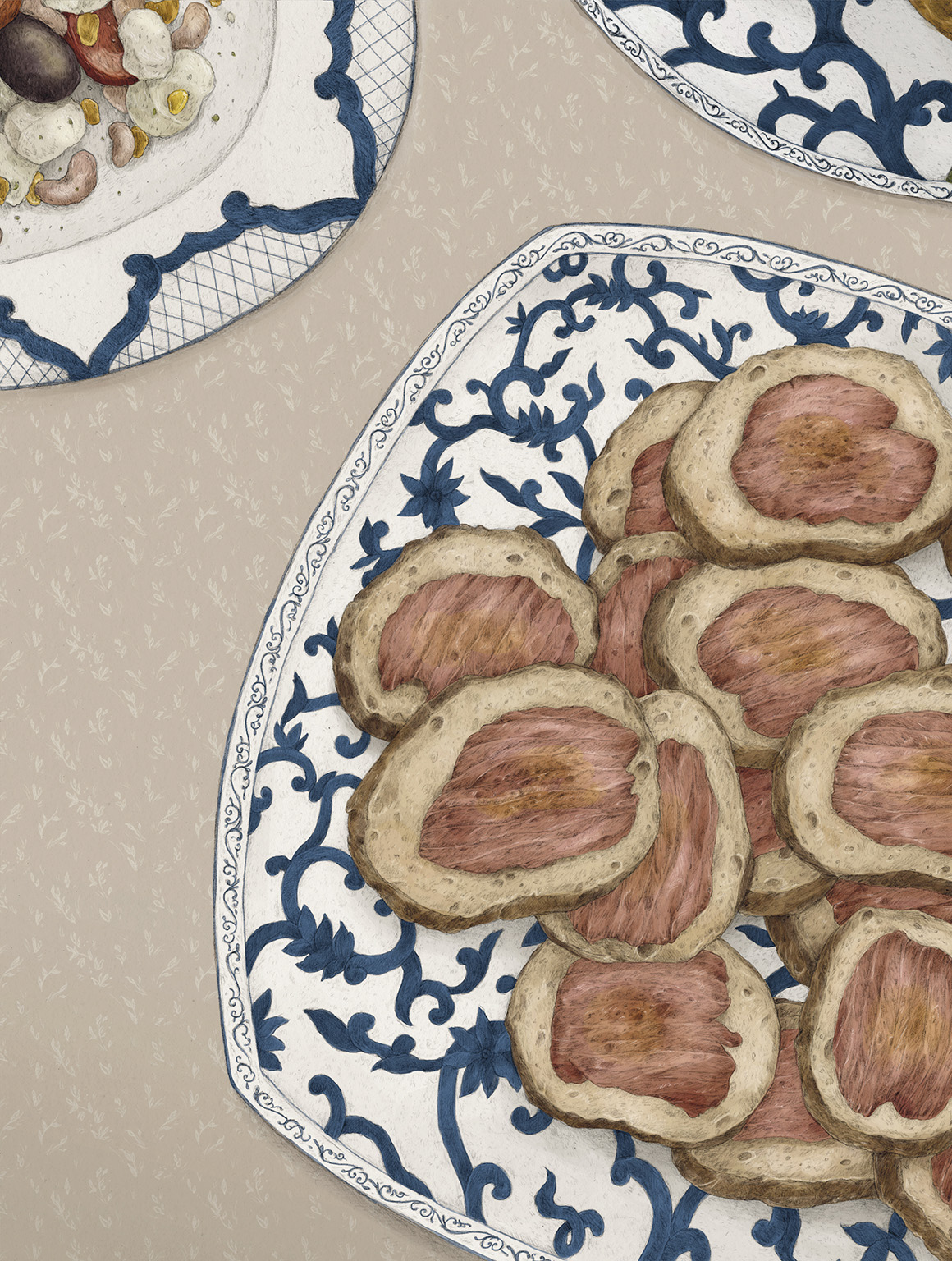 serves: 4 to 6

400 g thinly sliced smoked salmon
bread for toasting
1 tbsp unsalted butter
1 tbsp honey

1 - Preheat the oven to 200°C. Slice the bread along a diagonal into 14 slices using
a serrated knife and place the slices on a baking tray.

2 - Spread butter on each piece of bread and add a generous slice of salmon.
With a knife dipped in the honey jar beforehand, flavor the salmon.

3 - Place the crostini into the oven and let them toast for 8 to 10 minutes.
Serve in the skillet, warm or at room temperature.

***
Cauliflower Frittata

An Italian specialty in culinary and colloquial terms, a frittata can be cooked but also Rigirata. Both require certain experience and improvisational skills, depending on the season and the strength of one's accusations. In any case, generous as an Italian mother, a frittata is always more than the sum of its ingredients and mustn't be mistaken for an easy-to-fold omelette.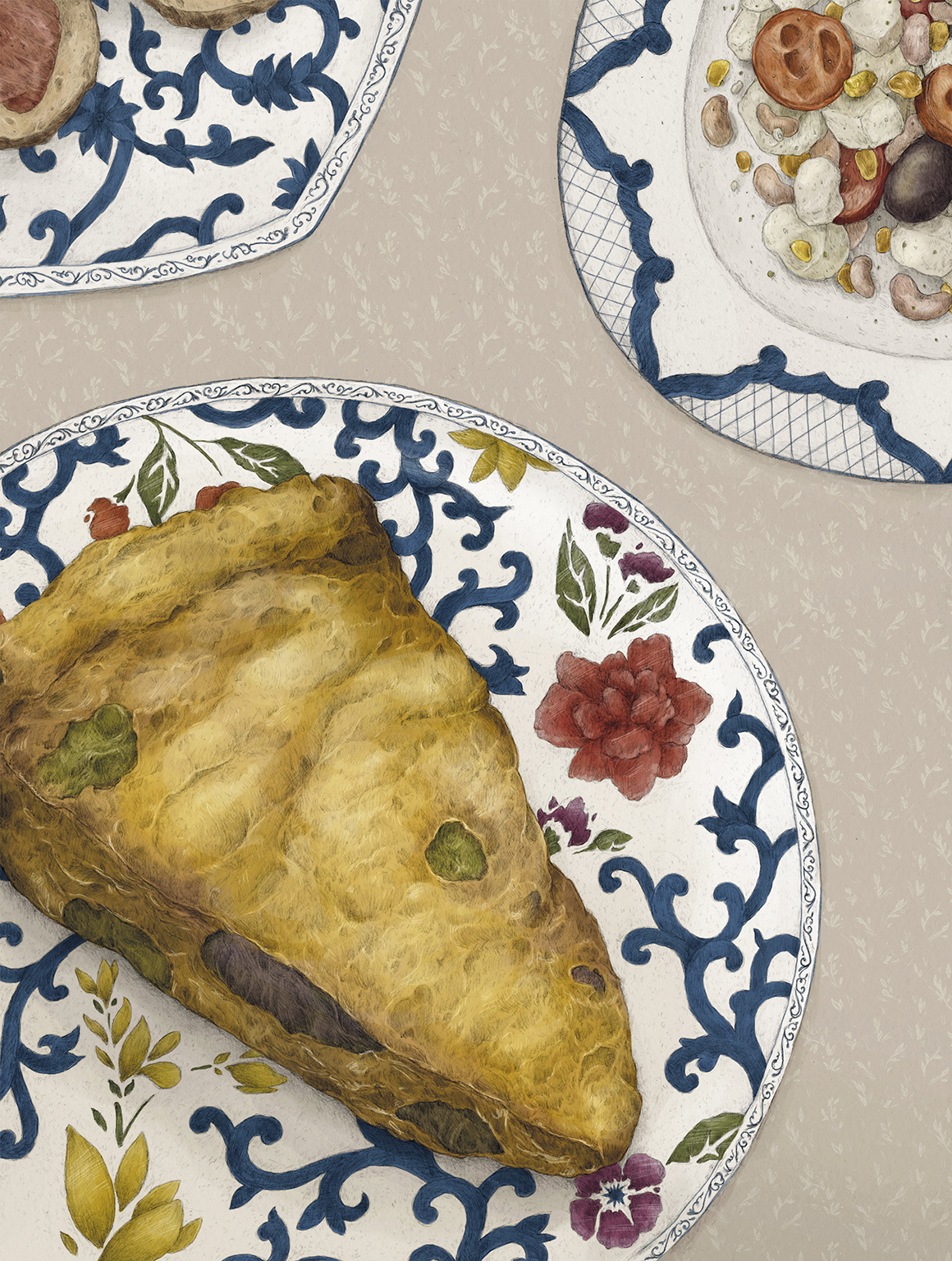 serves: 4 to 6

5 large organic eggs
1/2 cauliflower
Soffritto: 1/3 onion, 1/2 carrot and 1/2 celery
2 tbsps finely grated parmigiano cheese
1 tbsp extra virgin olive oil
1 tsp salt
1 tsp ground black pepper

1 - Preheat oven to 200°C. Start by making the soffrito, with the onion, carrot, and celery chopped finely.
Cut cauliflower in slices. Heat oil in an small skillet (cast iron or non-stick) over medium heat.
Stir the soffritto and sauté until it is traslucent. Add the cauliflower and sauté for 15 minutes.

2 - In a bowl, whisk eggs with parmigiano, salt and pepper, then add to skillet,
stirring briefly to evenly distribute the heat. Cook until edges begin to set.

3 - Transfer to oven and bake until golden and set, 10 to12 minutes.
If you like, broil the frittata for a minute or so to brown the top. Serve in the skillet,
warm or at room temperature.