Grey Suit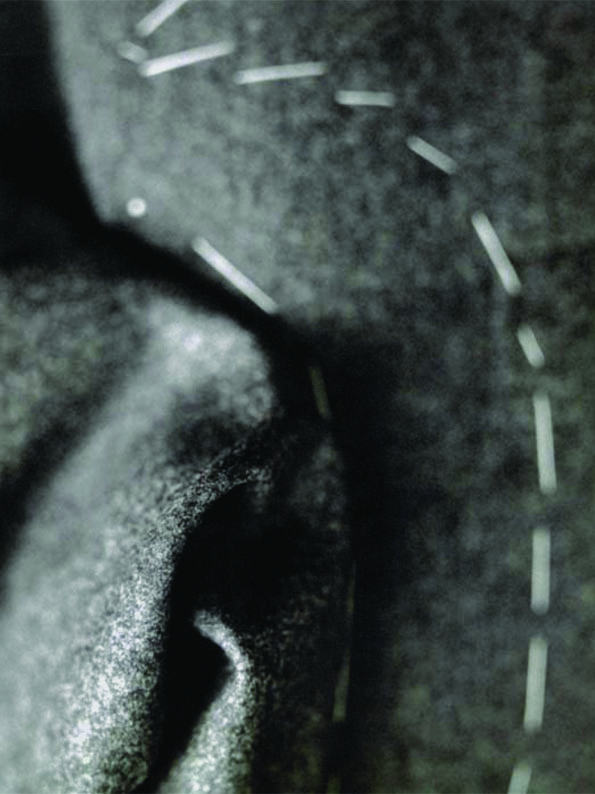 One grey suit. That's it.
I've spent so much time piling up stuff. Mountains of things, from meaningful to meaningless, clothing in particular. No, not as a collector: I don't get people who scout remote locations for rotten neckties, frame silk scarves to hang them on the wall and then religiously contemplate their findings. I only accumulate things that I use. If I own something, it's for a reason: it is, or at least I think it is, useful. That's how it works for me, and I'm sure I am not the only one. 
        Hey, wait. I've changed my mind. 
        I'm fed up with constantly having to rearrange the space around me to fit everything in. It's a lost cause, and an endlessly devastating process. I'm longing for one of those Japanese houses built on miniscule lots of land, equipped with everything but the unnecessary. I'm sure a place like that must be a good mental and physical exercise in deciding what you need and what you don't.  Apparently, the more experiences you accumulate, the more you tend to get rid of clutter. That moment has just come for me: I want less, but better, and thank you so much Dieter Rams. 
        I want to replace addition with subtraction. 
        I want my prose to become dry, almost mechanic, like Agota Kristof's.
        I want to marry the hyper-detailed with the hyper-stylized.
        I want to travel light.
        I want my wardrobe to become logical, most of all; soulfully efficient. 
Looks like another endless process: this time, at least, with a goal. Wisdom, anyone?
        Don't get me wrong: I know style has nothing to do with math, or logic. What I'm commending is the discipline of choices. I've never been a fan of no-holds barred: limitations, sometimes, can be good, and very stimulating. Far from being merely theoretical, my persuasion comes from experience. I learnt sartorial less is more the hard way, in fact. Once, on a trip to Paris, I was left for four days without my well-equipped suitcase. It was the peak of fashion week and I had nothing to wear but the content of the hand luggage: a grey suit, a couple of shirts, a sweater, underwear. No other choice but that. Shocked and furious at first, I suddenly felt relieved: no hesitations in the morning on the shirt-tie combo; no stress over shoes and stuff like that. Nothing. Junkies in detox must feel the same way. Believe me if I say it is a good feeling. 
        A grey suit saved my public life in those days, and it is a grey suit that makes the idea of the logical wardrobe feasible, at least to me.  A grey suit stands for dry, rational efficiency. It's stern, serious and academic, miles away from the flash and the gloomy darkness of a black suit, as well as the utter classicism of a blue suit.  A grey suit is endless possibilities: it is so non-descript it works in almost any occasion, day to night, morning to evening, summer to winter; save for black tie. It is boring, of course, and a tad dull, but I'm convinced that boringness and, ehm, greyness are qualities worth rediscovering in the current cult of mass-marketed personality and vacuum-packed originality.  A grey suit makes you look like an accountant—Gregor Samsa style—but it is also very science-fiction, in a Lemmy Caution, modernist kind of way. I like to think of it as the sartorial equivalent of brutalism.
        You don't need that many: ONE grey suit, and that's it. Of course, being so intimately minimalistic, the quest for the perfect grey suit is gruesome, but this is exactly what makes the whole process of choosing one so exciting and challenging. Custom-made or ready-to-wear, it does not really matter. Anything goes.  
        Personally, I fancy a grey Knize bespoke number made in Vienna?three buttons, double vents, pleated trousers?but am currently waiting for another made-to-measure specimen to be delivered, made in a factory called Raffaele Caruso, not in a tailor's atelier. The mechanical dryness of industrial craft is a good match with my own brutalist idea of the grey suit. I can't wait to wear it, and if it works, to order some more. I always thought Mark Twain was such a smart man: he owned fourteen identical white suits, one per day, for a total of two weeks. 
        You see, I get rid of some things only to start accumulating others. 
        There's no escape, I can't really help it.