Hotel Locarno - Rome
1 May 2013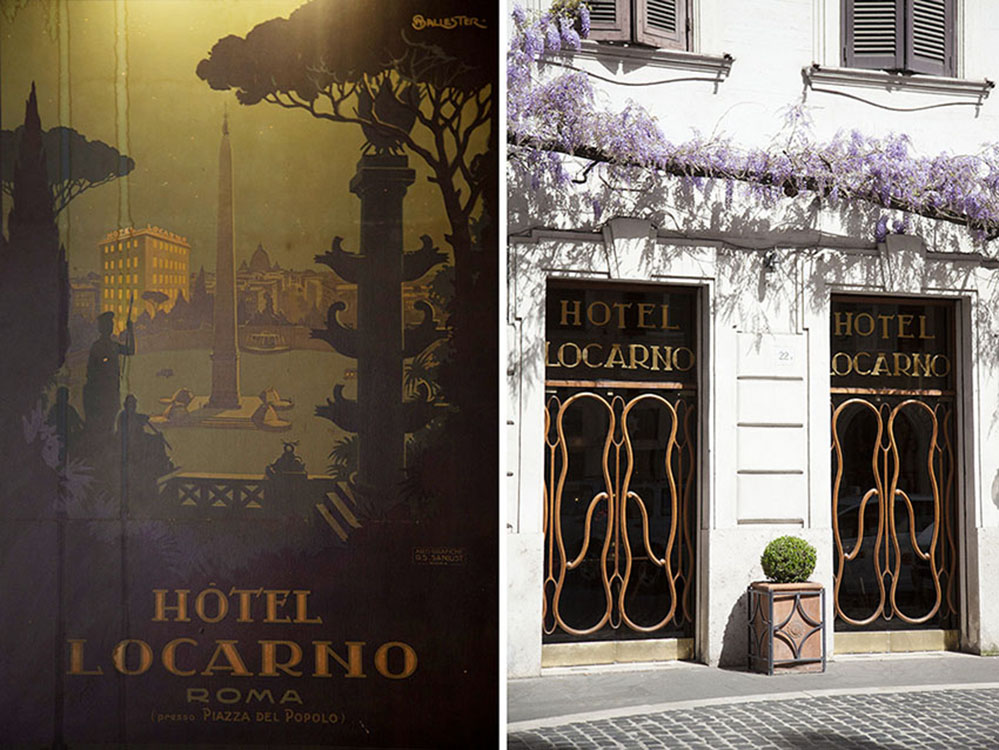 The Hotel Locarno, founded in 1925, is one of the more sophisticated destinations in Rome. Its intimate atmosphere, suspended in time, remains an exclusive refuge for actors, directors, writers, producers and musicians.

The original poster created for the hotel's grand opening by Anselmo Ballester—known for his Art Nouveau silent film posters of the 1920s—still hangs in the lobby.
Located on a quiet street just off Piazza del Popolo, the Locarno is embedded between two early 20th  century buildings. The adjacent 1905 Venetian building, acquired in 1999, was connected to the existing property by a delightful garden—welcoming guests for breakfast, lunch and aperitivos—accented by wisteria. 
During the 1960s the Locarno established itself as the destination of choice for artists ambling between the hotel's Bar Rosati and the nearby art galleries of Via dell'Oca. Federico Fellini and Giulietta Masina were abitué of the bar. Gino de Dominicis, Michelangelo Pistoletto, Cy Twombly, Enzo Cucchi, Michele Cascella Kounellis, Enzo Mattiacci, Carla Accardi and Chia all called the Locarno home (or something close to it) while imagining and realizing some of their masterpieces. The Hotel later hosted writers Luis Sepulveda and Jorge Luis Borges, directors Nikita Michalkov and Reiner Fassbinder, actors John Malkovich, John Turturro and Annie Girardot.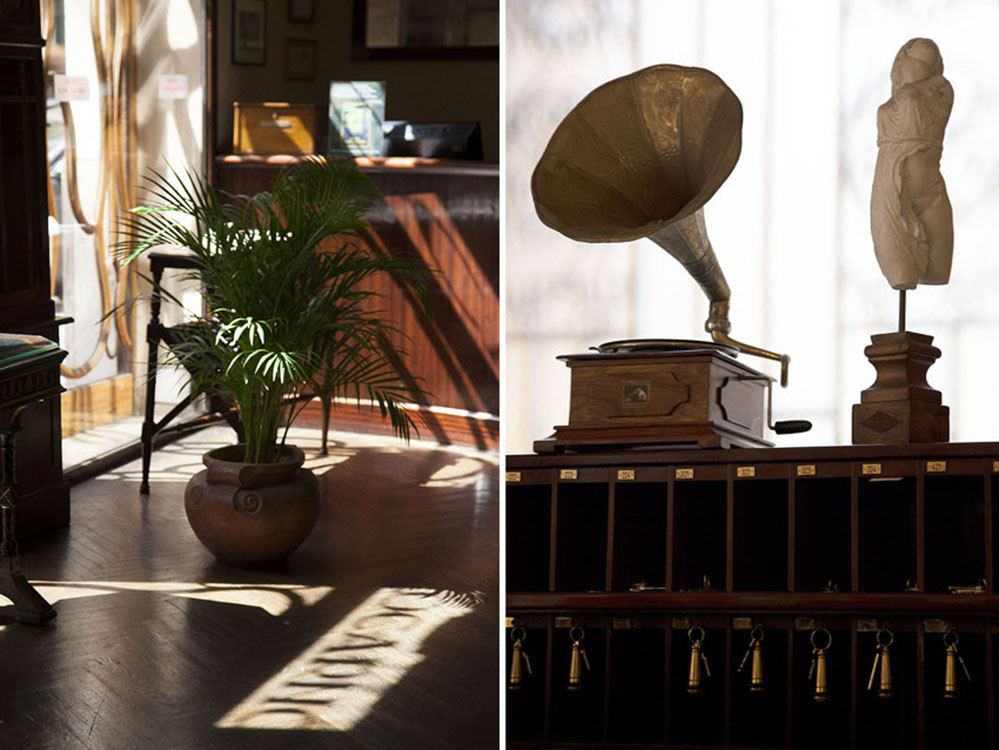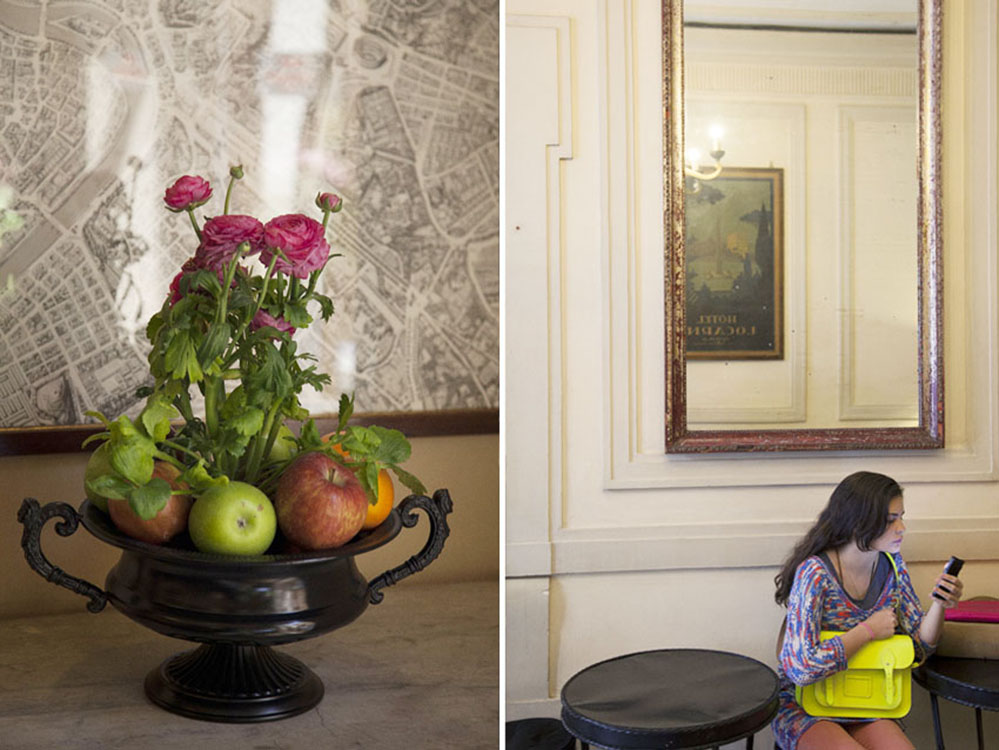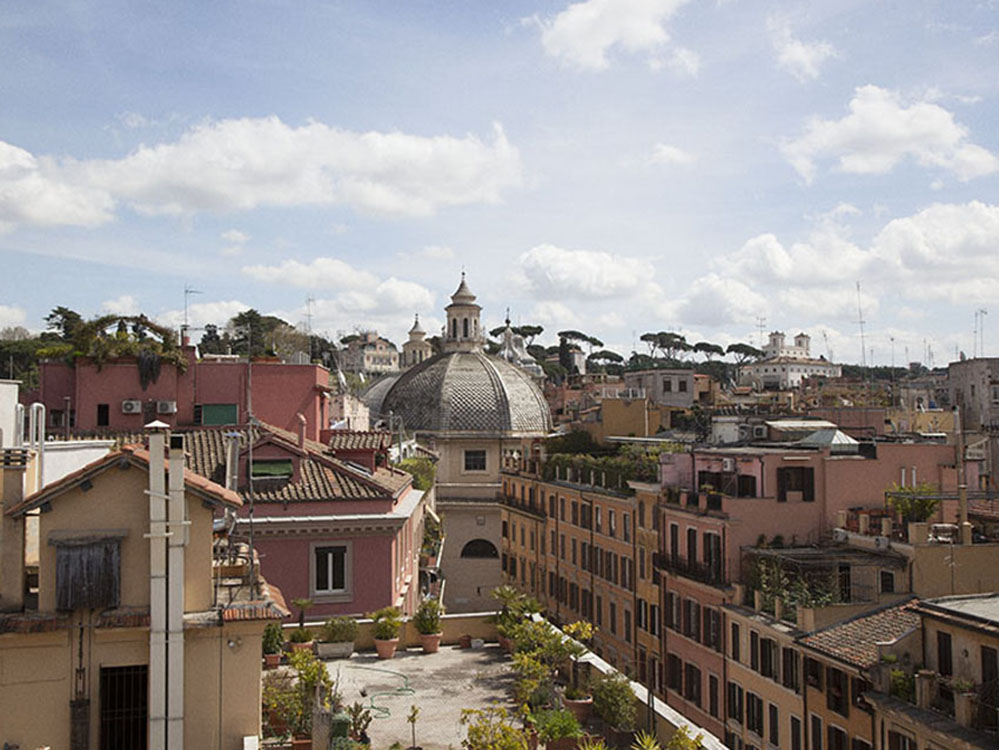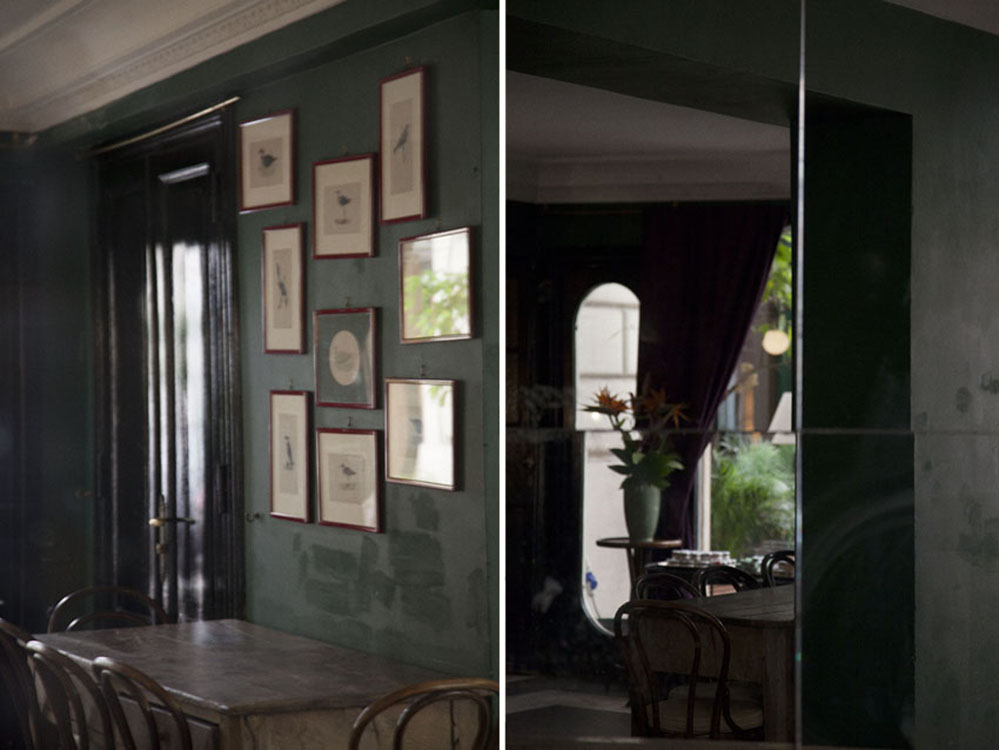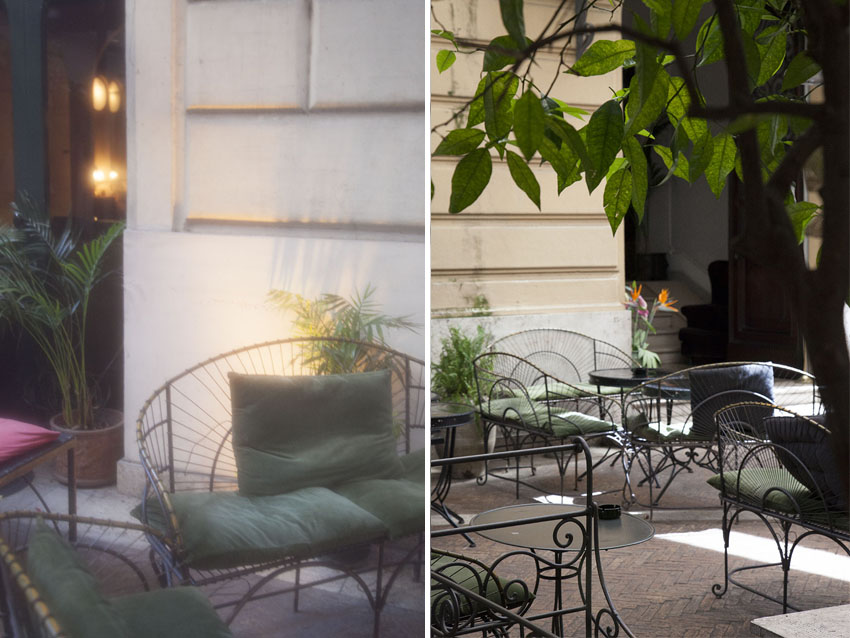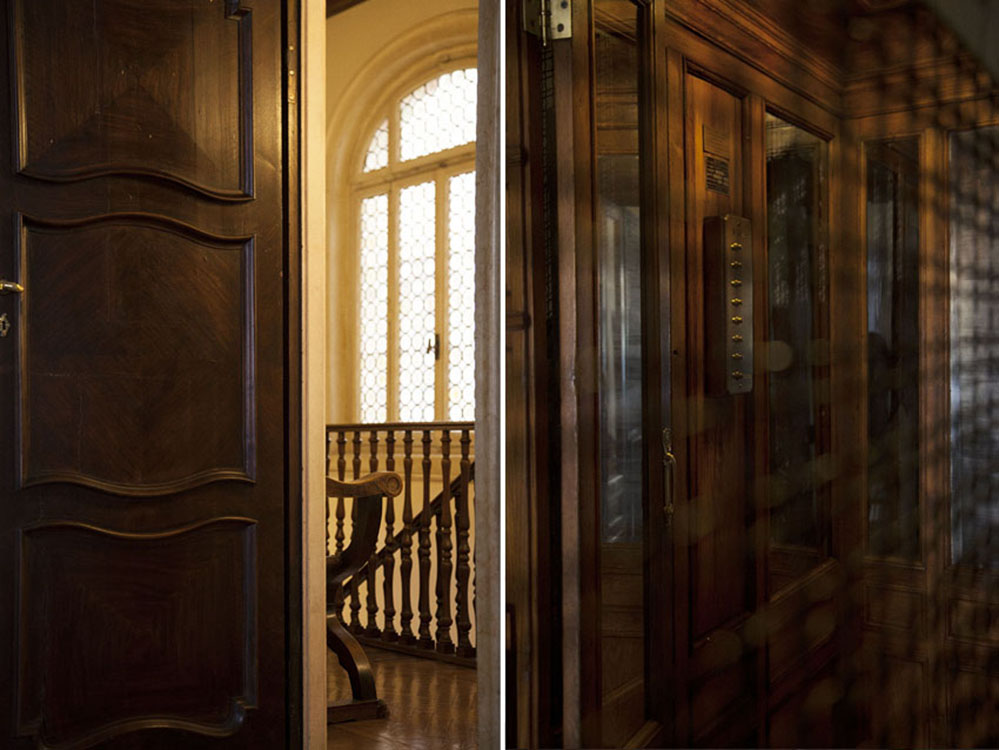 At the end of 1960 the current owner, Maria Teresa Celli, renewed the hotel, preserving its charm. In keeping with the spirit of the '20s, she diversified the rooms, giving each one a different milieu: from Italian Renaissance to 17th  century Venetian to Art Nouveau. In her travels Signora Celli hunts for antiques to furnish rooms and halls.
The 1905 building, acquired during the first extension of the hotel, was originally the pied-à-terre of the ancient Venetian dynasty Di Canossa, and represents a rare example of Venetian style architecture in Rome. In this building are the most beautiful of the hotel's suites, some of which have kept their original ornate ceilings and decorations, and early 20th century marble baths.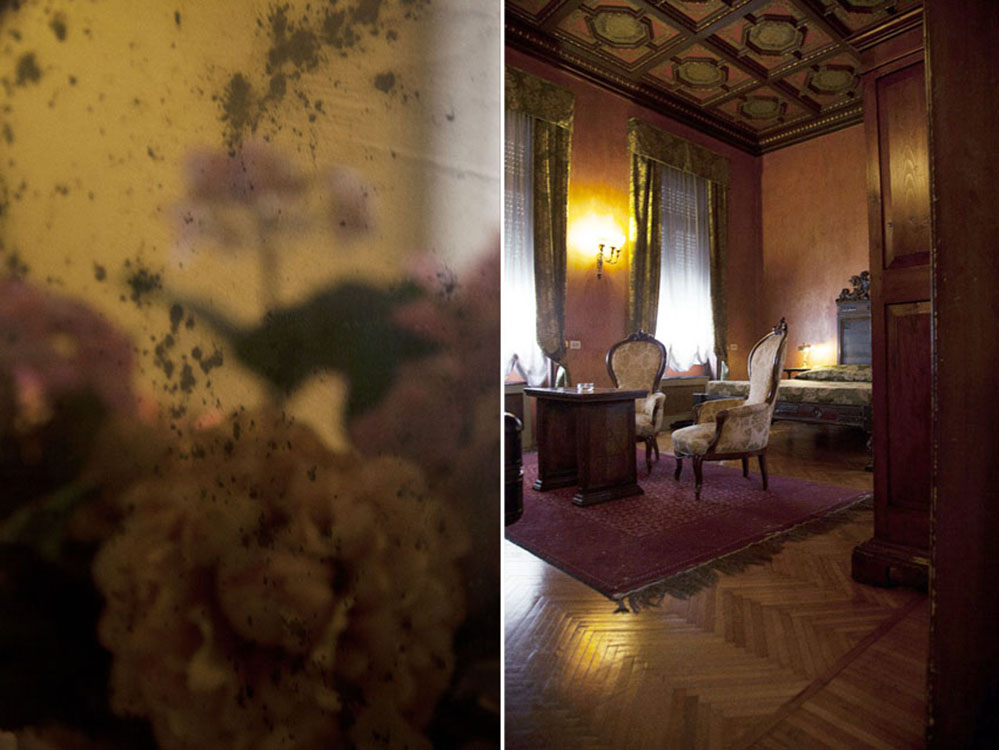 The "Cardinal Suite" owes its name to its decorations, reminiscent of the Borgia Cardinals.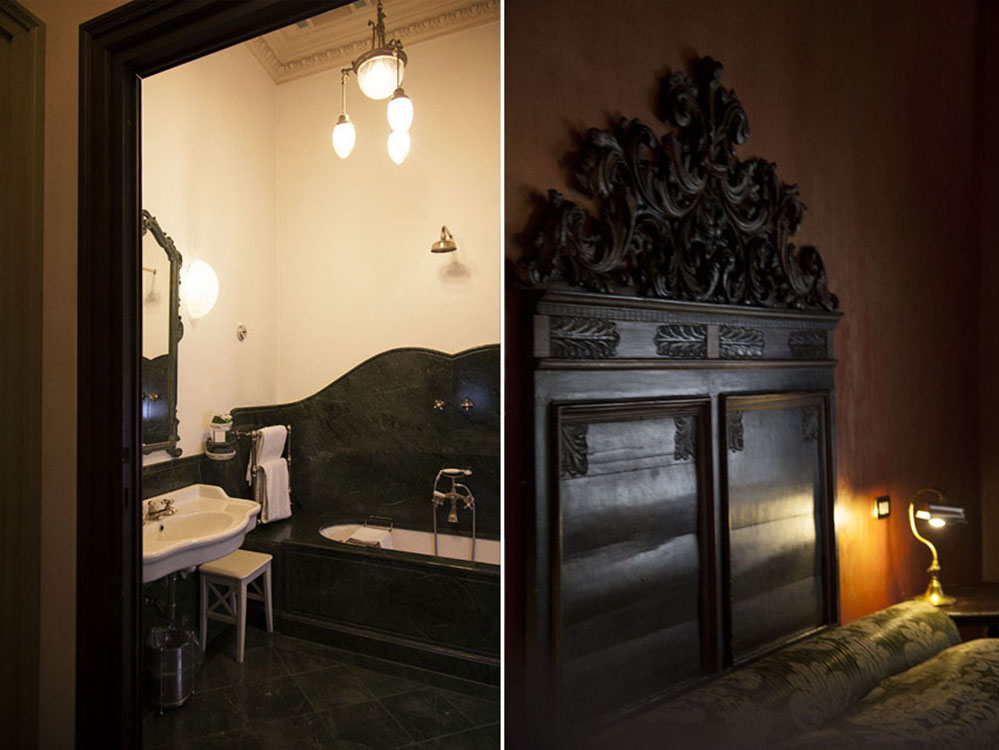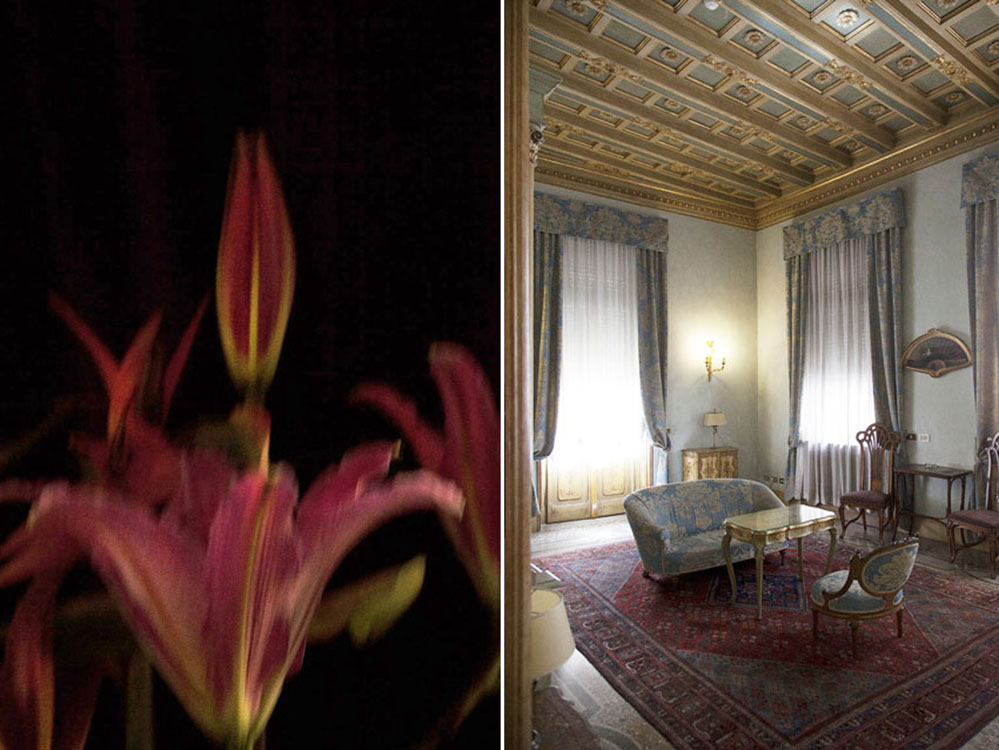 A coffered ceiling, hand-decorated by Venetian masters, enhances the cerulean tones of the "Venetian Suite."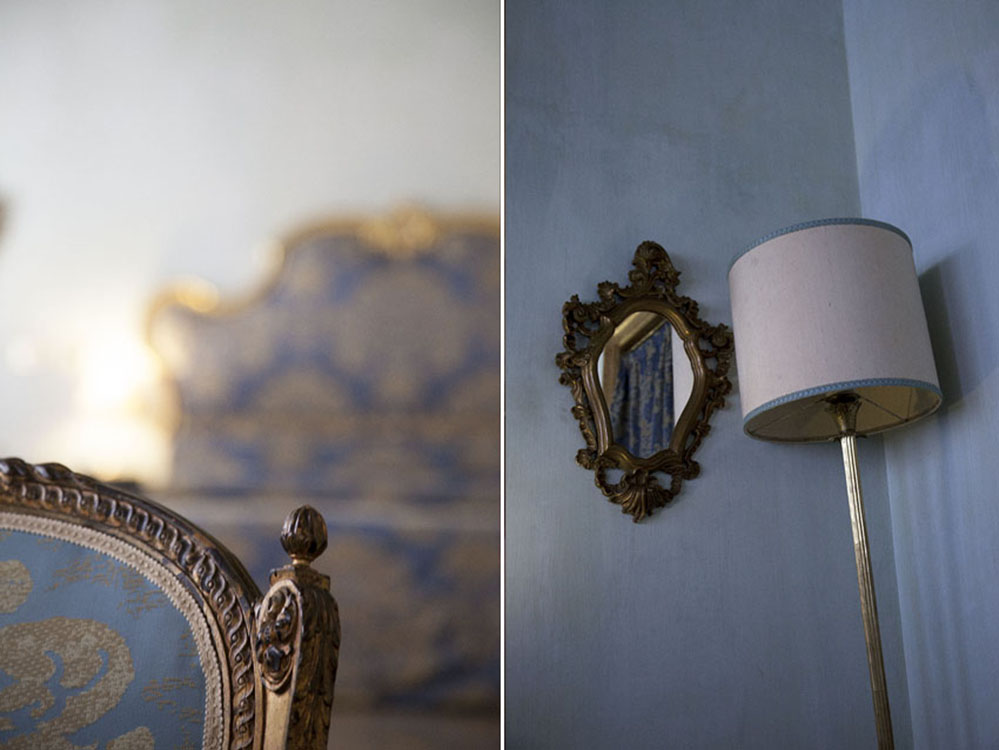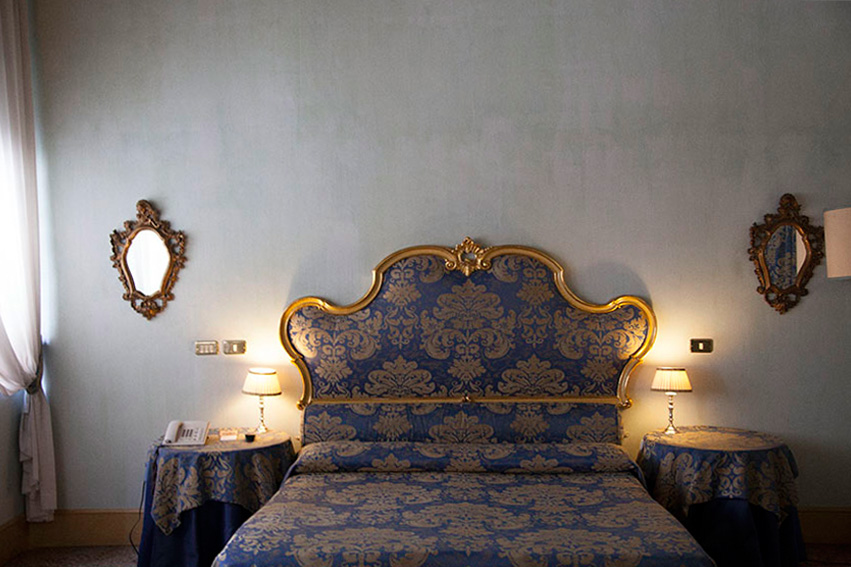 The Hotel Locarno has inspired a movie by director Bernard Weber, a play by Victor Cavallo, and, recently, a book by Alain Elkann—all titled "Hotel Locarno."
The Hotel Locarno is located at Via della Penna 22, Rome.
HOTEL LOCARNO BAR: http://grey-magazine.com/hotel-locarno-bar-rome