Humana Fragilitas
10 April 2014
Cristina Mandelli and Valeria Montemagni are the minds behind Humana Fragilitas.
We met them at their studio in Turin to learn more about their work.  
What is Humana Fragilitas?
It's a continuous project, an artistic evolution with particular attention to handcrafted products made in Italy. The project centers on home décor including fabrics, clothes, furniture and pottery.
During the morning I stay in with my baby, Leone, then I go to the studio with Valeria. Sometimes we work on the creative part of our projects, sometimes we are focused on the production side and spend entire days doing serigraphies.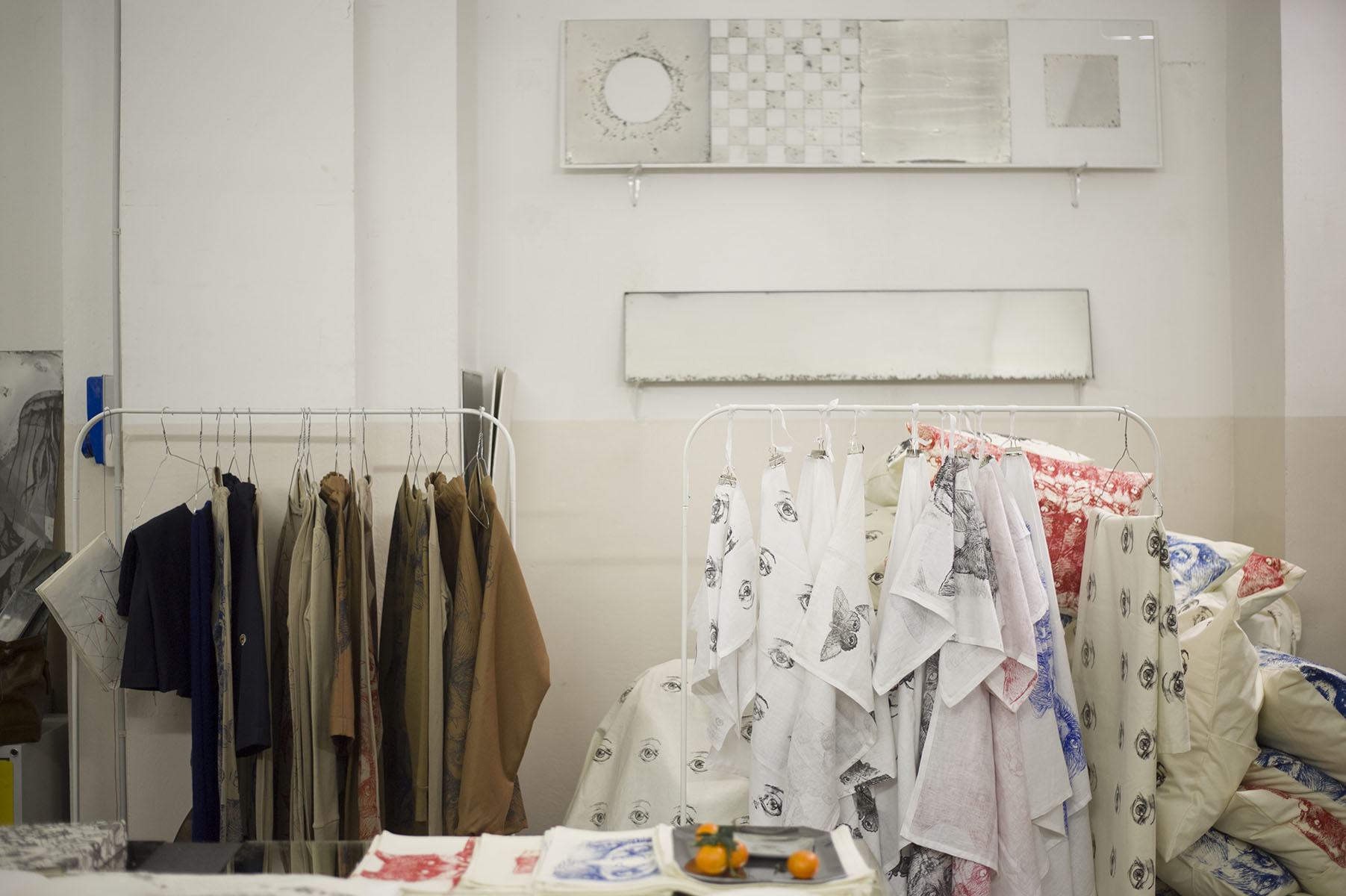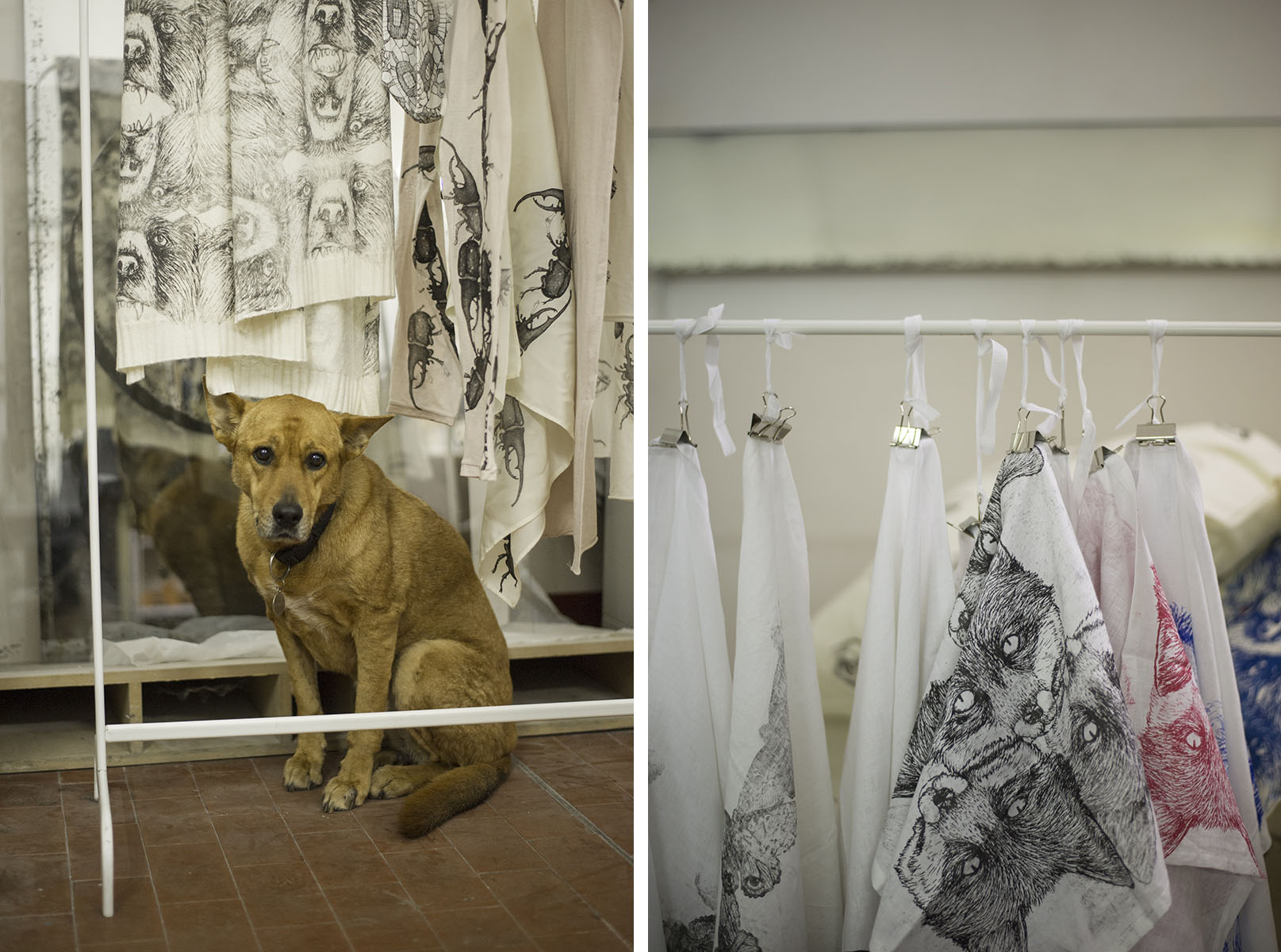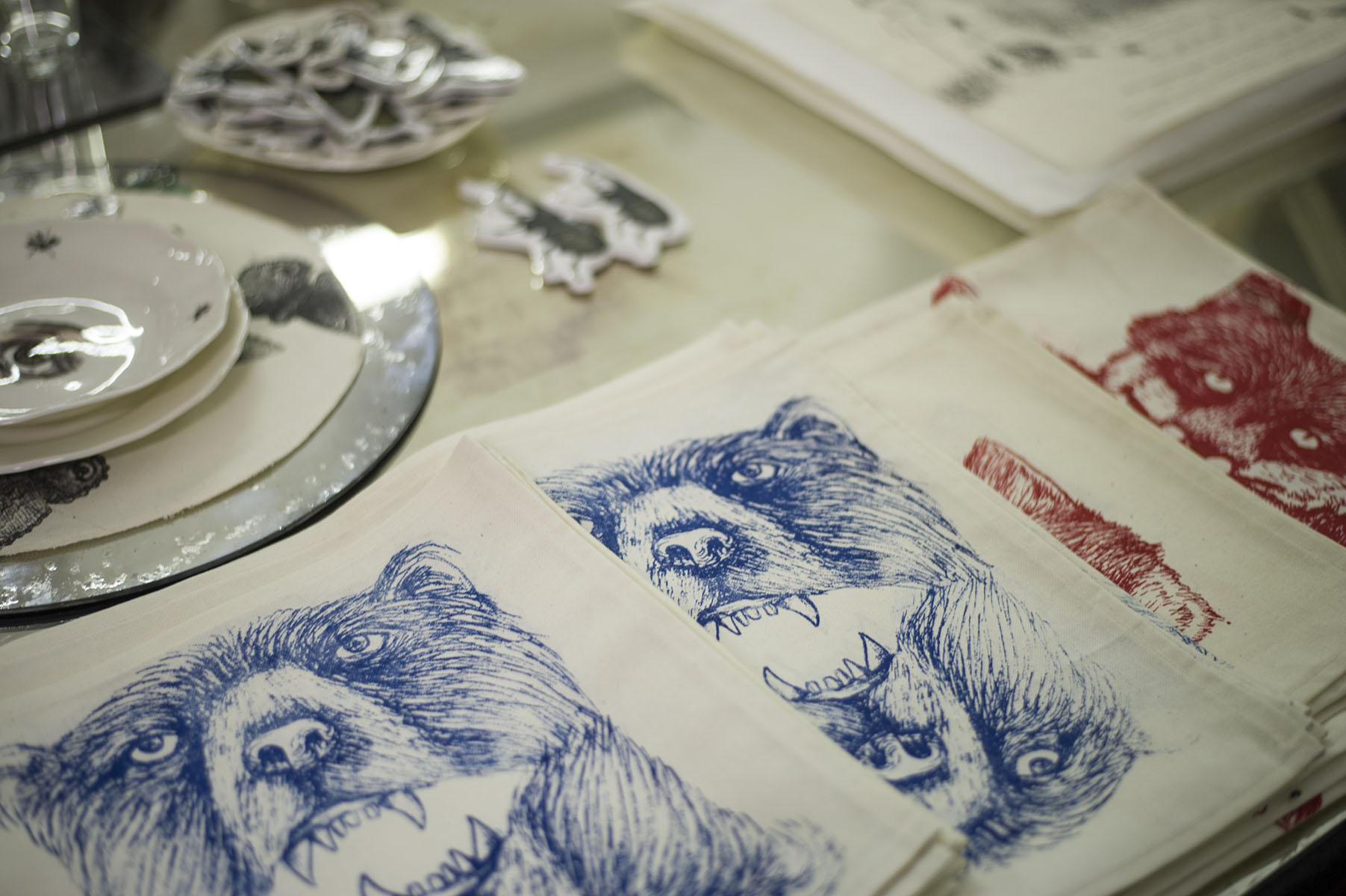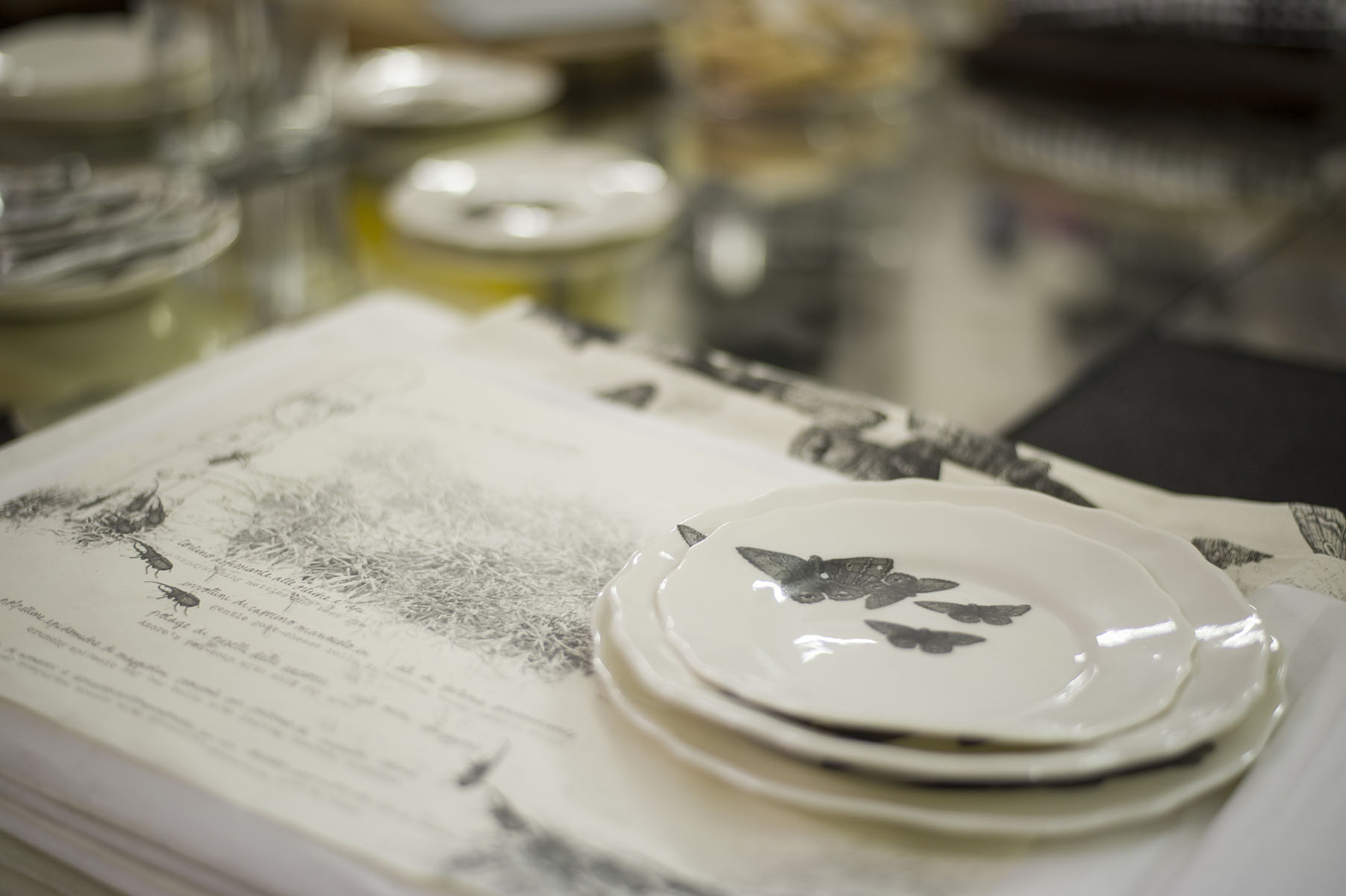 Who is behind Humana Fragilitas?
Valeria Montemagni and I created Humana Fragilitas in Turin in 2012. I like to draw and she loves new, original stories and the aesthetics of packaging. We are book lovers and this is why every collection that we design has a special book to accompany it. Every graphic work is connected to a tale.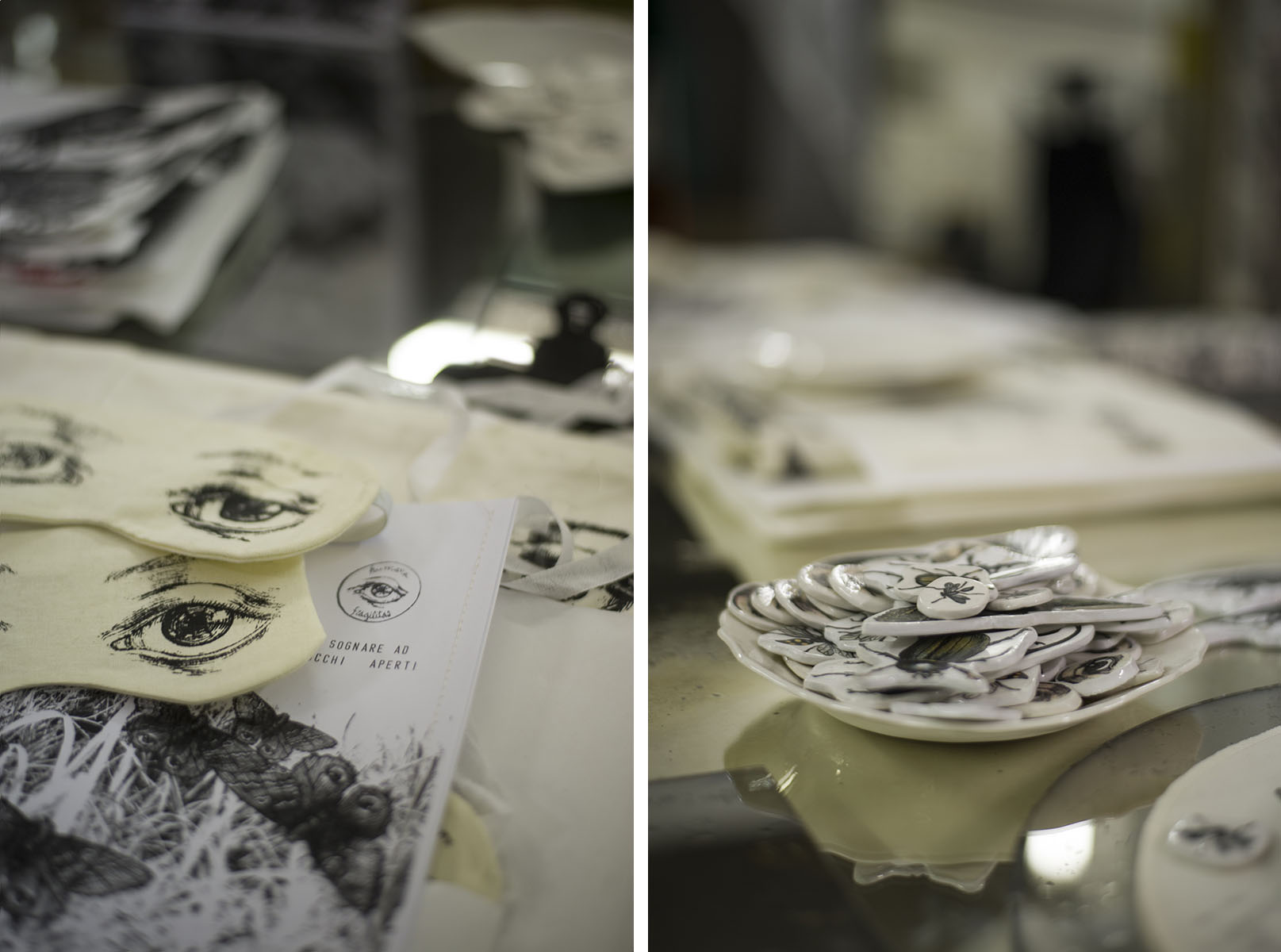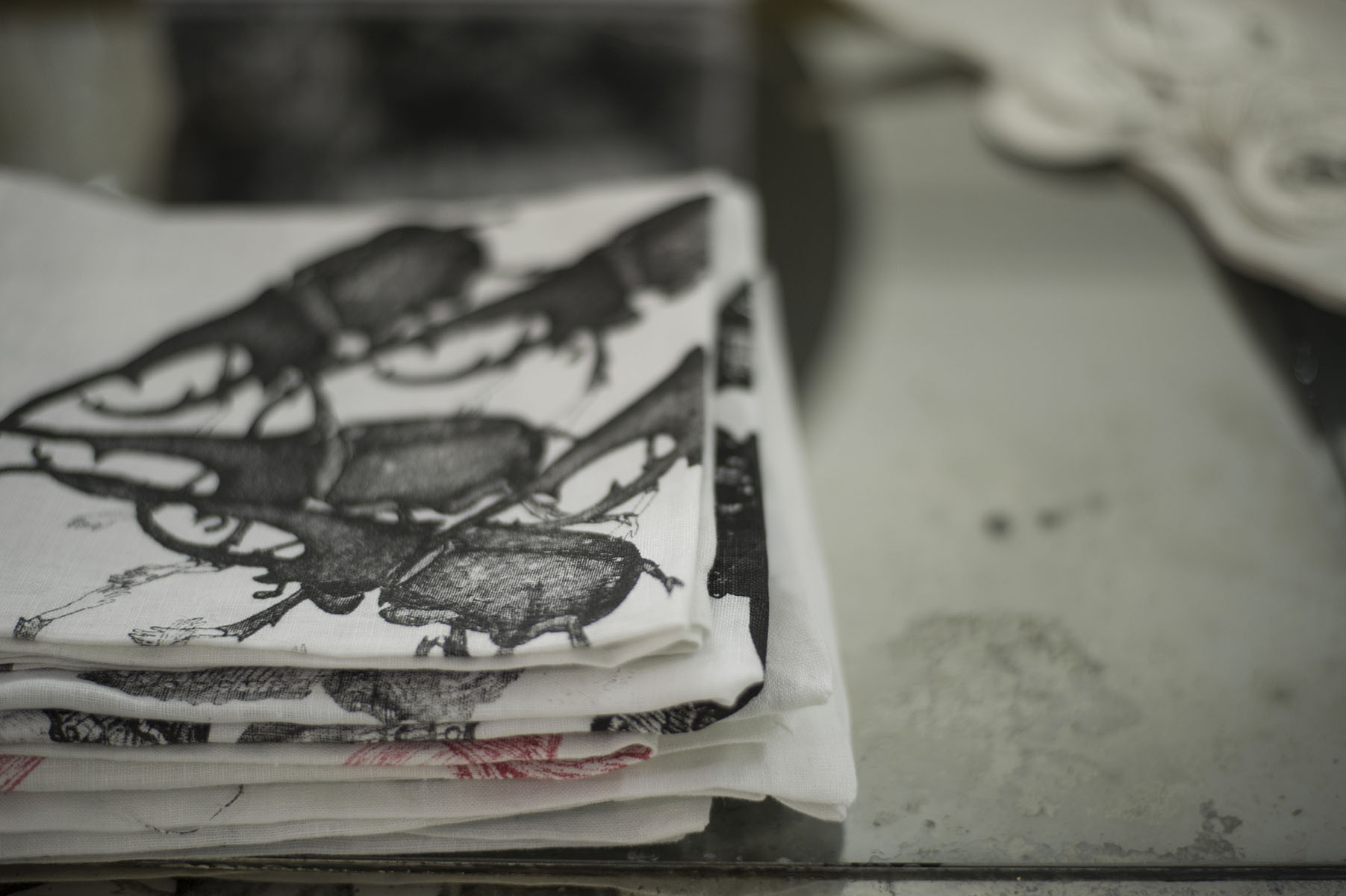 What are some recurring elements in Humana Fragilitas' designs?
The eye and the brain. It is pointless to look for only one interpretation of reality, it is all about finding as many versions as possible. 
While dreaming, the many visuals stored in our brains come together in a labyrinth of visual associations. Our graphic designs are rooted in this process.
We are currently focusing on designs for clothing, even though we don't consider our practice as being fashion oriented. Ultimately, this is as a strength—we do what we love and what we feel.
Our inspiration comes from nature—leaves, trees, foxes and bears— but also the arts, music, and tarot cards.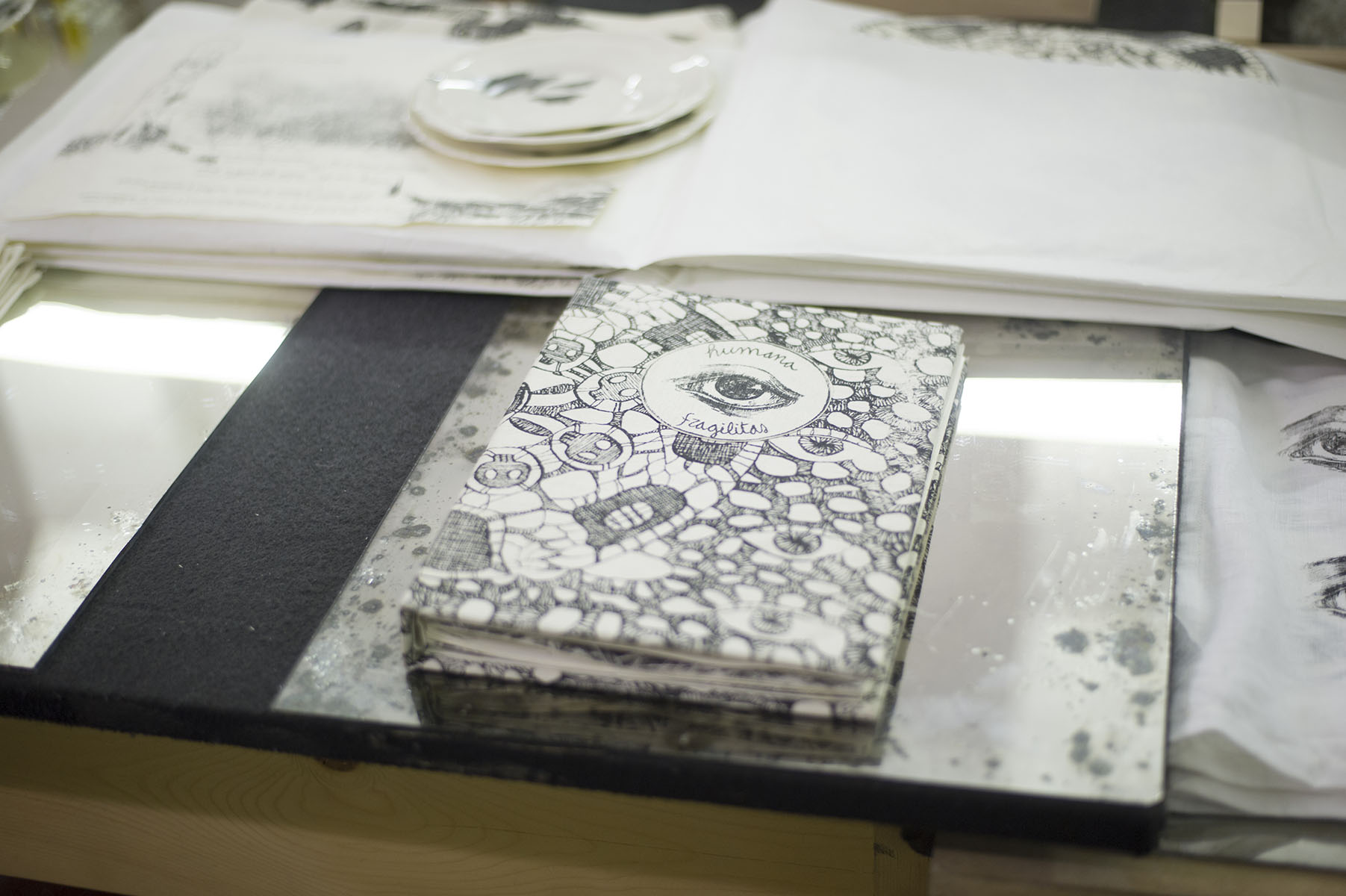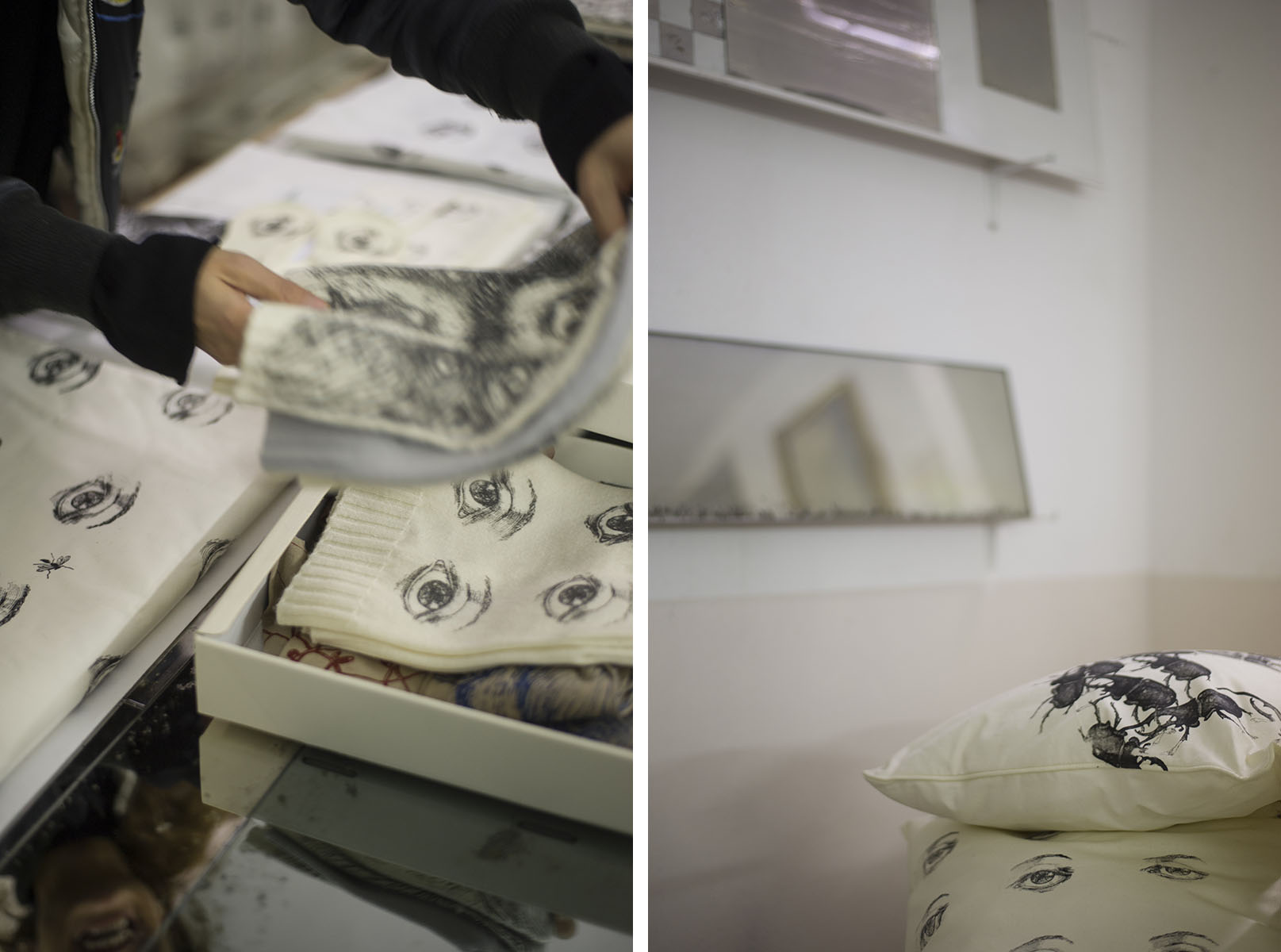 Where are your products distributed? 
We are in a few stores in Italy—Parrot and Palm in Turin, Buchineri in Vercelli, and Corte Palla in Pietrasanta, but we're also distributed in Vienna and in Japan—we're at Destination Tokyo, Urban Speed, and Plain People in Tokyo, and at Permanent Modern in Kumamoto.