Iké Udé, Styles and Sympathies at Leila Heller
4 November 2013
Styles and Sympathies is the latest exhibition of Nigerian-born artist Iké Udé, taking place at the New York gallery of art dealer Leila Heller. The show presents a selection of photographs from the artist's series "Sartorial Anarchy," started in 2009. 
Below, Leila Heller—whose gallery's focus is to represent artists from the Middle East and North Africa regions—explains the process behind working with her artists, and how Udé's show came together. 
How do you go about selecting artists to show? Is there a common thread among the ones you represent?
When I select an artist it's usually because of my initial reaction to their work. The artists my gallery represents are ones whose work I fell in love with at first sight, and who I knew I could do a lot for and whose markets I know that I can work with well. There are times when I fall in love with an artist who I don't feel I can sell, but I will still purchase their art for my own collection. The common thread is that the artists I represent tend to have work that conveys a very strong message. I am always drawn to art that has a powerful narrative, especially video and conceptual art. I also am moved by art that has unique, bold and complex textures.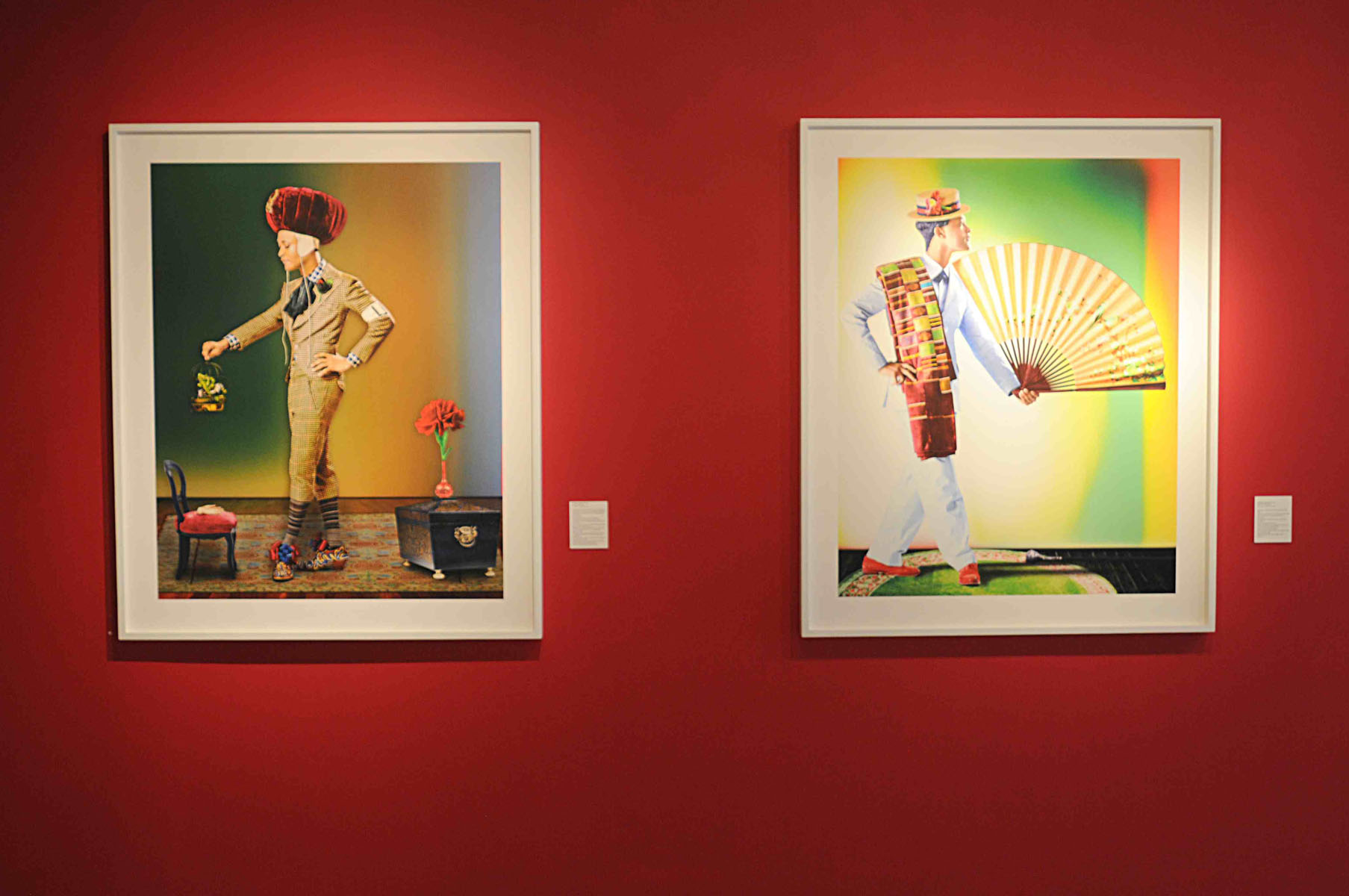 How are collectors responding to artists from the Middle East? Are there specific trends you are seeing about this market?
Currently, the number of people collecting artworks by Middle Eastern artists in the MENA region, (Middle East, North Africa) and the increasing amount of auctions in Dubai and Doha show that this is an area of the art market that is booming. Europe is now catching up with this trend, and we are seeing that major Middle Eastern artists are now being sold at auction at Christie's and Sotheby's in cities such as Paris. For the last thirty years, I was one of the only voices for Middle Eastern art in New York and it has been quite inspiring and wonderful to see that now there are new galleries specializing in Middle Eastern art opening in New York City as well. I like to show my artists from the Middle East, North Africa, Turkey, and Central Asia alongside major contemporary and modern masters in order to put them into a context that allows the viewer to equate the two.
How important is it to attend art fairs, and how do they influence your business?
Art fairs are an extremely crucial part of my business. I participate in many art fairs each year on almost every continent. This year we are exhibiting in the Armory Show in New York, Art Dubai, Abu Dhabi Art, Masterpiece in London, ARCO in Madrid, and Art International Istanbul. These fairs are important as they allow us to expose new markets to our artists. The selection of works and artists we show depends on the specific fair. Art fairs are also an opportunity for myself and the directors of my gallery to meet with curators, museum directors and collectors from all over the world. Art fairs are one of the most important ways in which we can take part in the global nature of the art market.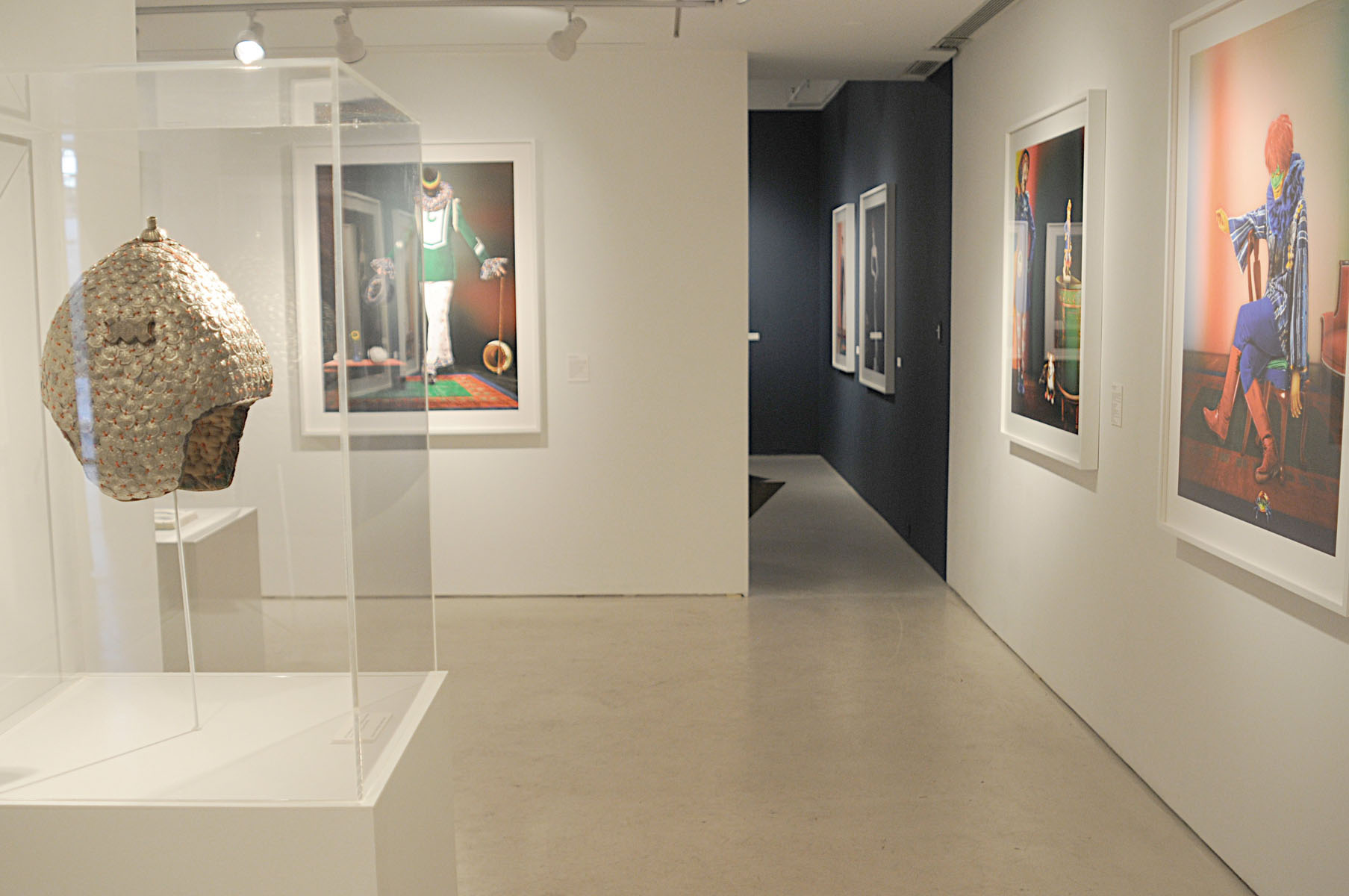 What is your relationship to your gallery's artists?
My artists are my inspiration, but also in many ways I am a mentor to them. My passion is providing my artists with a platform to dream up and bring to life fascinating projects that push the envelope and make major statements. It can be very hard for a gallery to shine in a city where there are 1,500 galleries, so I try to produce unique and thought-provoking shows, be these solo shows or shows curated by famous curators that incorporate our artists. Thus, my relationship with the artists is on a very personal level. We are a tight-knit family, and the joys and problems of each of my artists are my own. The most fulfilling part of my work as a gallerist is when I place the works of my artists in major museums. This year alone we have placed twenty-two works in major museums around the world, and the year isn't over yet!
Your current show, Iké Udé, Styles and Sympathies, opened on October 10th and features new photography by the artist. How did this series of photos come together?
The works in this show are from Iké's series, "Sartorial Anarchy." The show highlights his most recent works from 2012 to 2013, although he began the series in 2009.  The show is the most complete presentation of this series to date. Iké is a most gifted and talented artist, who is an amazing photographer and performance artist. The images and the show he has put together are most intriguing and insightful. Iké's show has received major press from The New Yoker, The New York Times, and 1stDibs among others and already several major museums have spoken for eight works in the show. 
Can you tell us about the curatorial process for this show? Was it a collaborative approach with the artist?
Iké Udé has very strong ideas and is like a choreographer, he had a clear vision in mind for what the show would look like and how it should be presented. He personally and meticulously engaged in every detail of this show, from the colors on the walls, to the choice of frames and even the placement of each work. Iké is a perfectionist with incredible insight and creativity, and I was happy to support his artistic vision for both the show and catalogue. 
Tell us about the catalogue. How did you choose writers for the essays?
Our gallery produced a beautiful catalogue to go along with the show. We were so honored to have essays by Dr. Monica Miller, Professor of English at Barnard College, Dr. Kobena Mercer, Professor of History of Art and African American studies at Yale University and Dr. Victoria Pass, Assistant Professor of Art History at Salisbury University. Once again, like other aspects of the show, Iké knew exactly who would best understand, interpret and write about this amazing and historical show.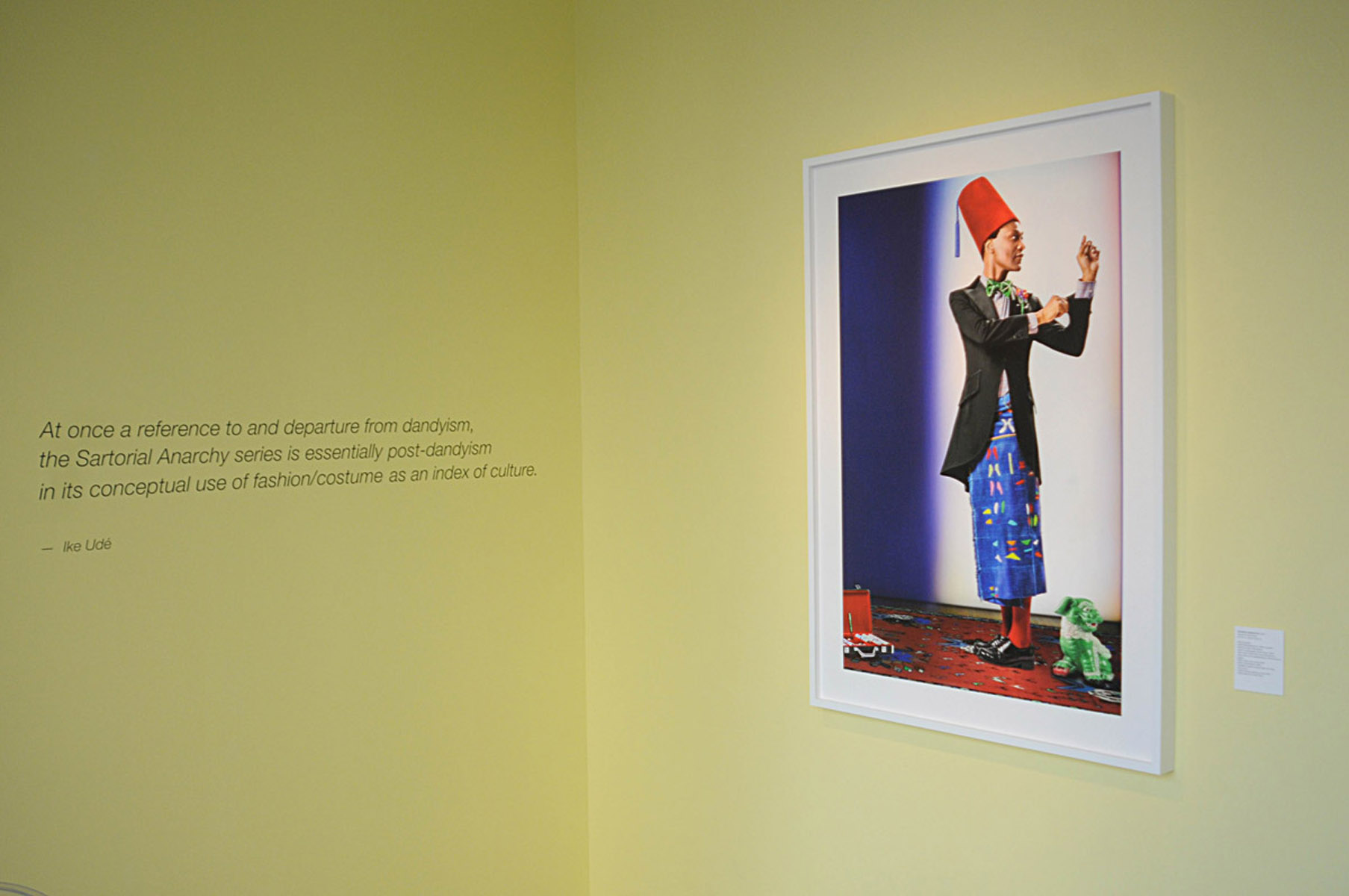 How do you feel about the influence that fashion business have begun to play in art?
Fashion has always been an integral part of art history throughout the different centuries. This exhibition allowed Iké to fully explore his desire to bring together cultures, histories and nationalities through the use of objects and wardrobe, decontextualizing these items and redefining the viewer's perceptions. Iké himself embodies the interplay of art and fashion, as he himself is a modern dandy who has been noted multiple times for his incredible personal style by Vanity Fair Magazine. He brings together fashion and art in such a way that it is clear that there is no division between the two.
photography Rodin Hamidi
Iké Udé, Styles and Sympathies is on view until November 9, 2013.

Leila Heller Gallery is located at 568 West 25th Street, New York.