Interior Couture - Maison Martin Margiela
25 April 2014
For the duration of Milan's Salone del Mobile, the boutique of Maison Martin Margiela in Via della Spiga presented "Interior Couture," a selection of pieces from the fashion house's Artisanal line, shown alongside the artworks that inspired their creation.
Tapestries and fabrics—designed by Mariano Fortuny, Jean Lurçart, Alain Cornic and Verner Panton—were sourced from private collections and shown in MMM's contemporary space. The same patterns were further repurposed in the spring/summer 2014 outerwear collection.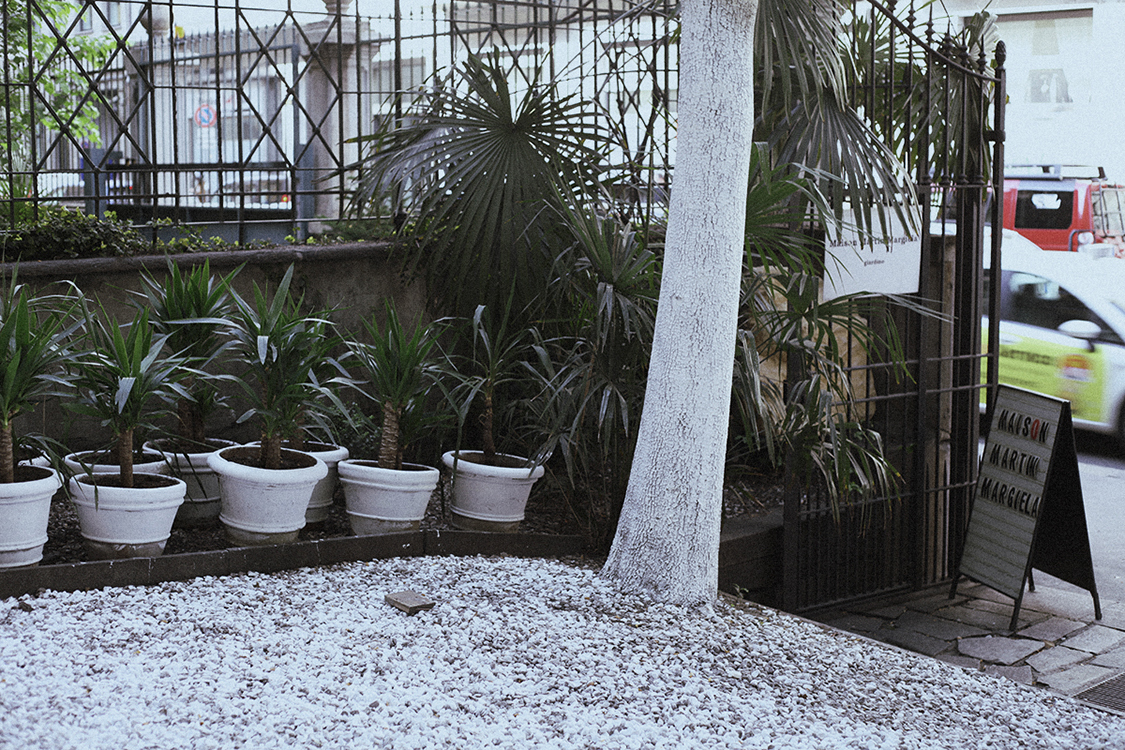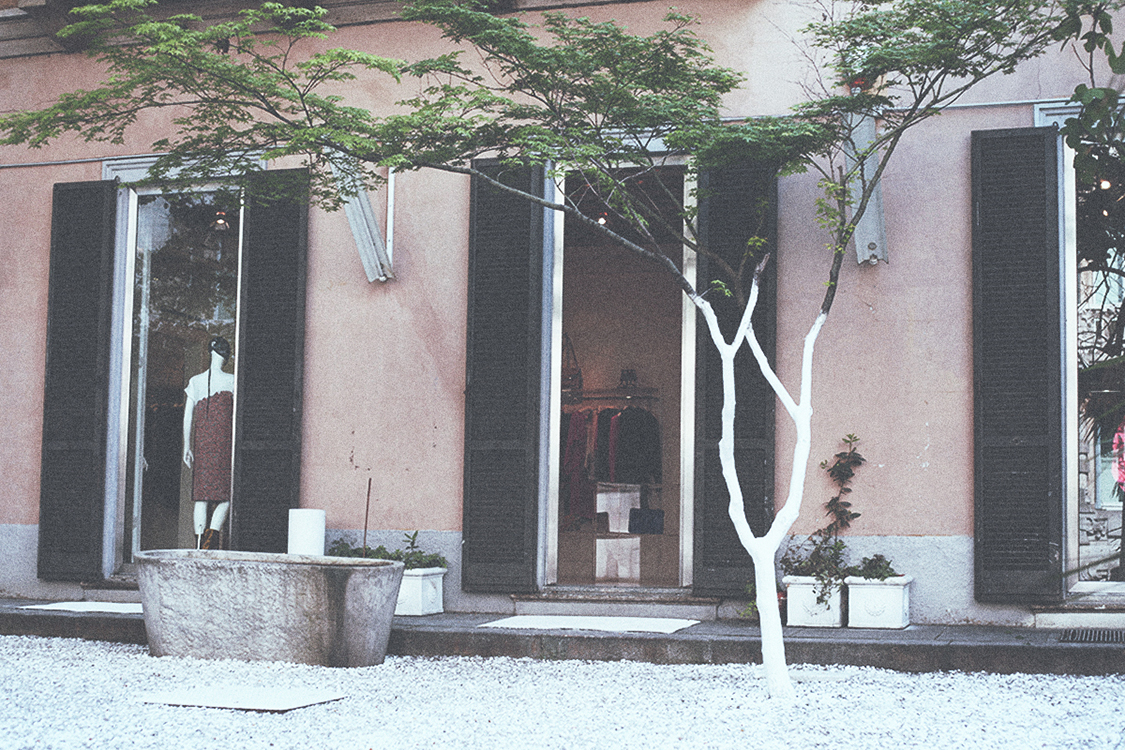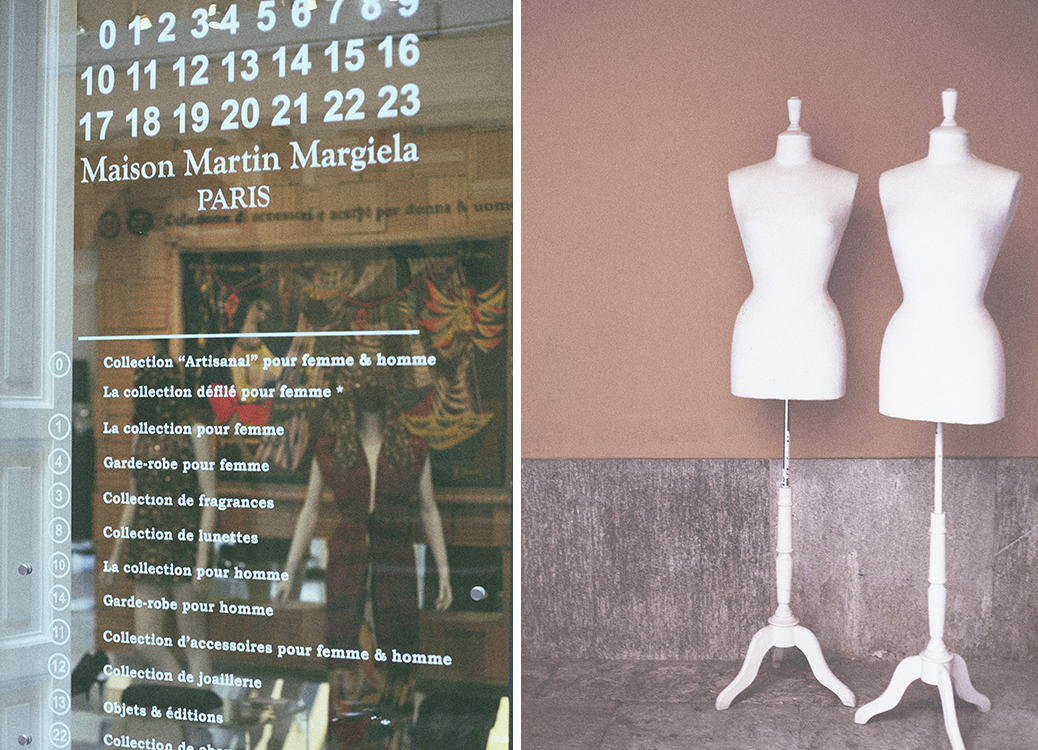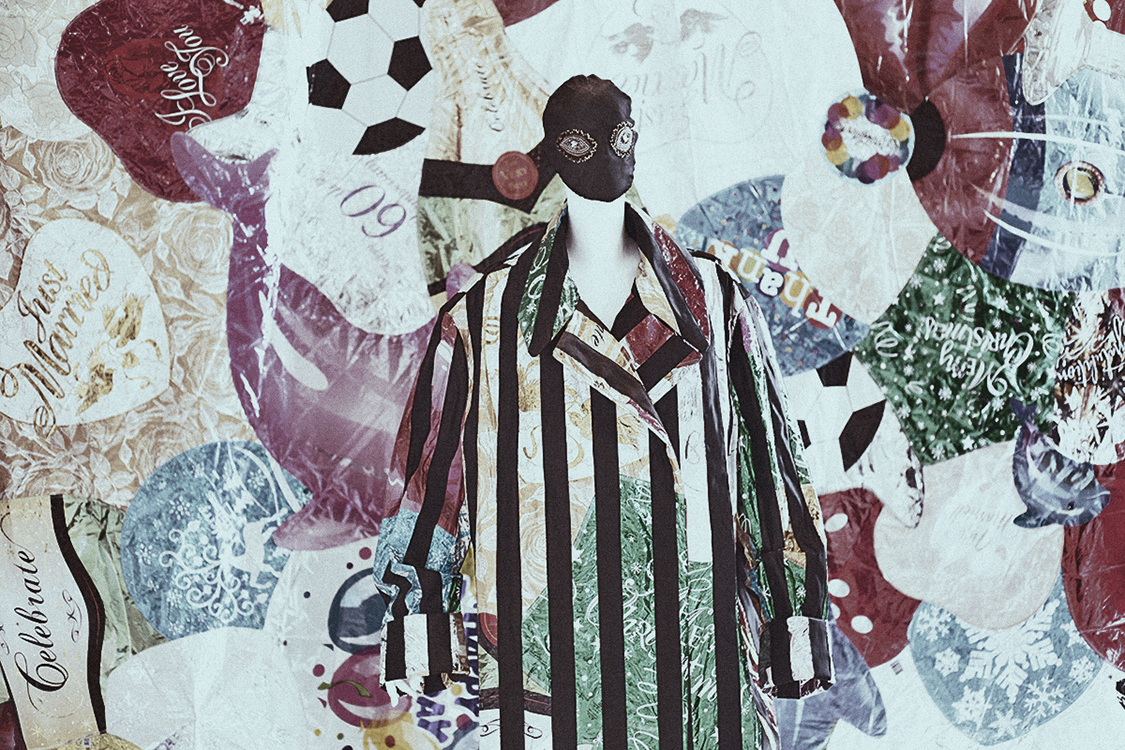 Above: Peacoat from the spring/summer 2014 Artisanal collection, made from an assemblage of small aluminum balloons held together by satin strips.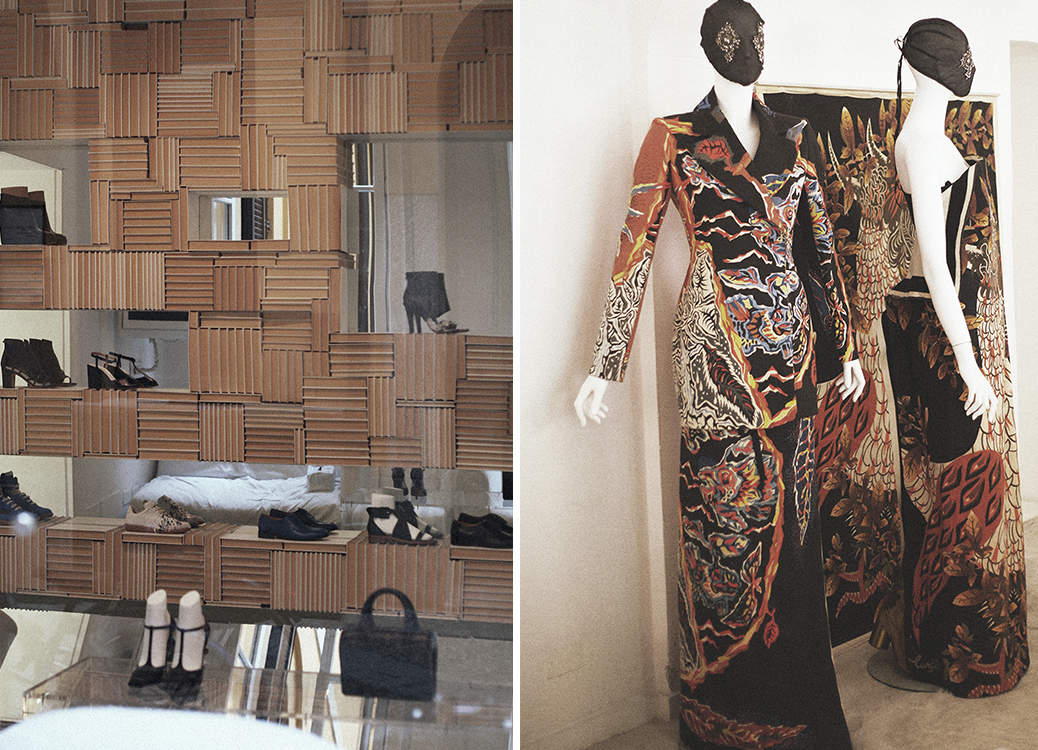 On the right: The print on the skirt suit is made of three different silkscreens inspired by Jean Lurçat's tapestry "La pluie et le beau temps," which was edited by Corot in the early 50s. The fabrics were sourced from Lille and Saint-Brieuc in France.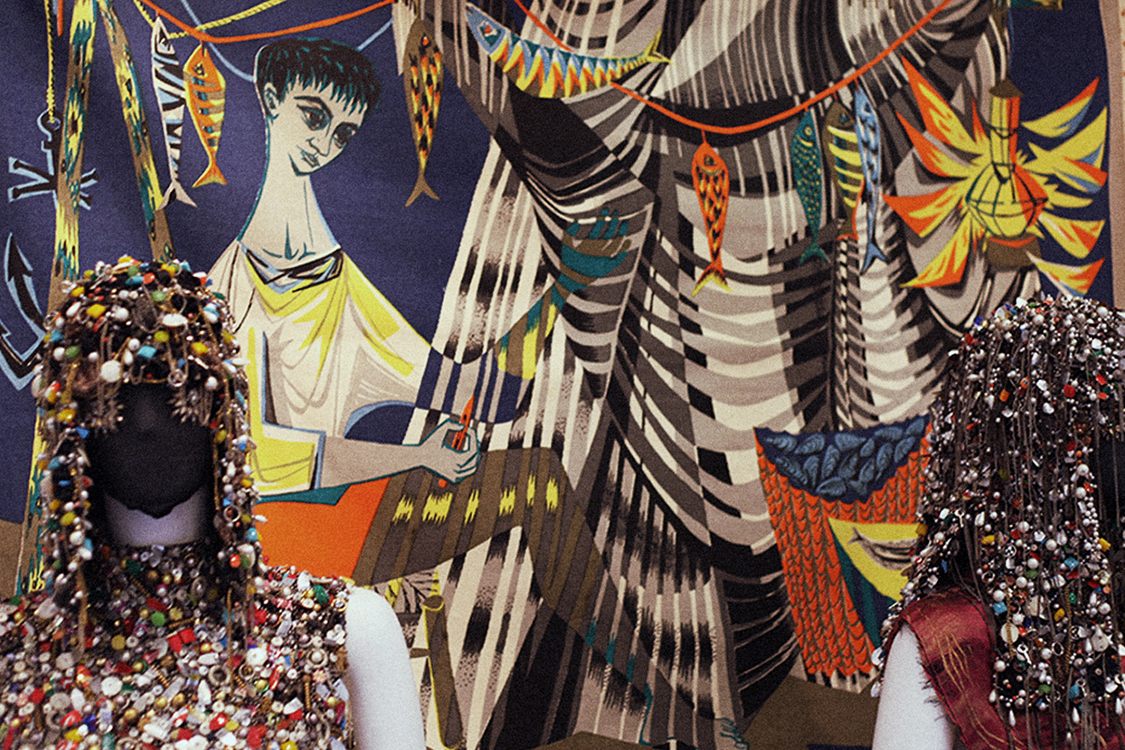 Above: The "Buste stockman" corset on the left is embroidered with small objects found in flea markets in Paris and Brussels. On the right, the "Négligée by the Soeurs Callot," sourced from a private collection in Brussels, is cut from the tapestry "Le Remailleur de filet" by Robert Debieve and produced by Corot in 1950.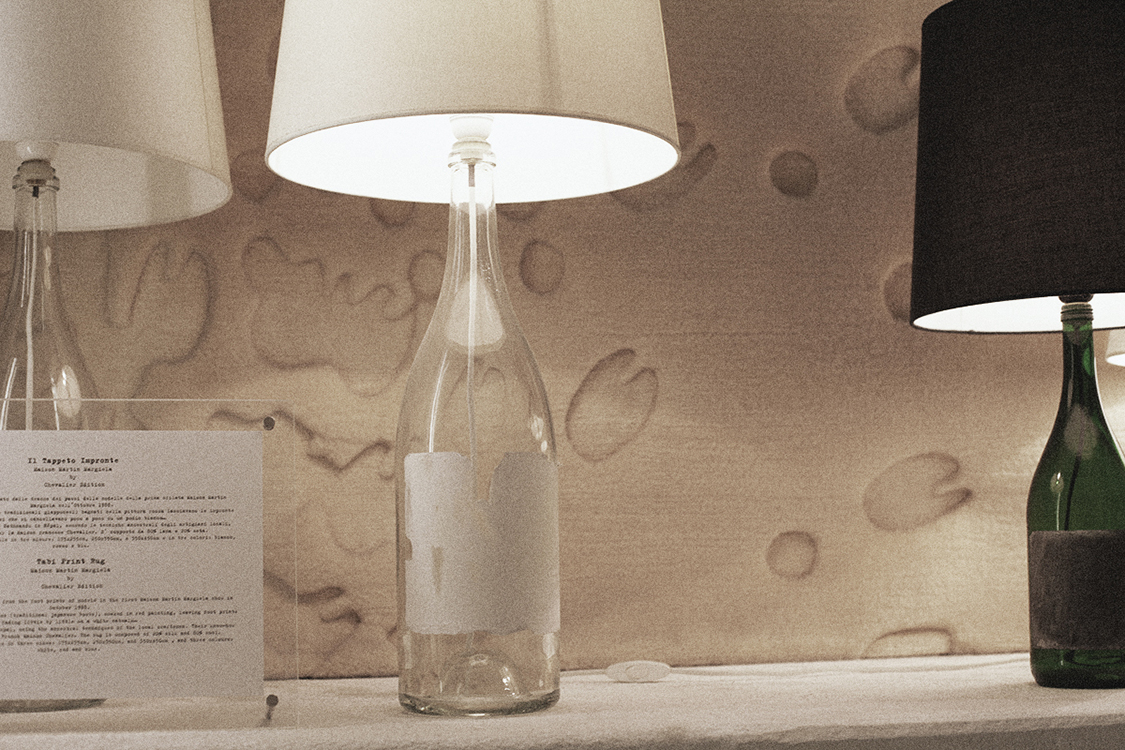 Above: The bottle lamps, created with recycled wine and liquor bottles with their original labels faded in white, belong to the Maison Martin Margiela Objects collection, sold at the boutique in Milan's Via della Spiga.
On the left: The "Buste Stockman" jacket features a silkscreen print on wool, inspired by the tapestry "L'Arlequin" realized by Alain Cornic and edited by Robert Four around 1960.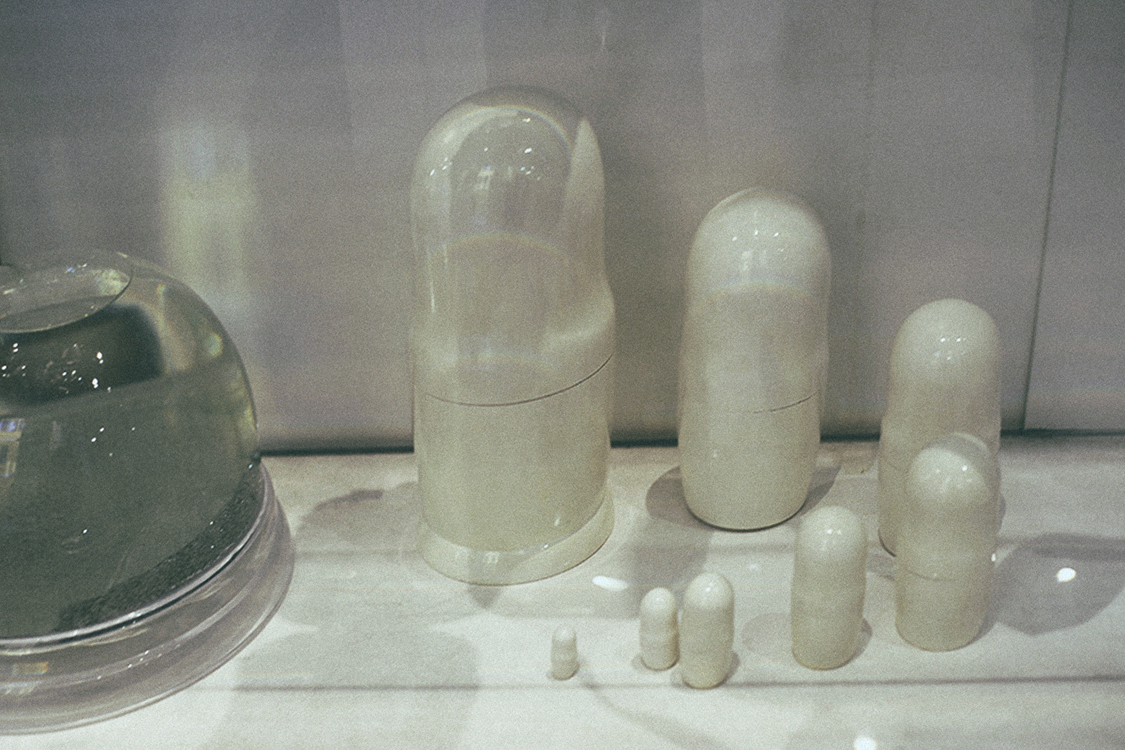 Above: This oversized souvenir snowball and set of white matriochkas—hand made in Russia—are from the Objects collection.