Iosselliani NY 04 Ios - New York
25 March 2013
Iosselliani NY 04 IOS is the latest location for the jewelry brand. Following the opening of their Roman flagship store in 2005, the jewelers opened locations in the Harajuku district of Tokyo and in Osaka. A towering white gorilla guards the shop, which features seasonal collections and the Iosselliani Puro jewelry line, manufactured in gold and precious stones.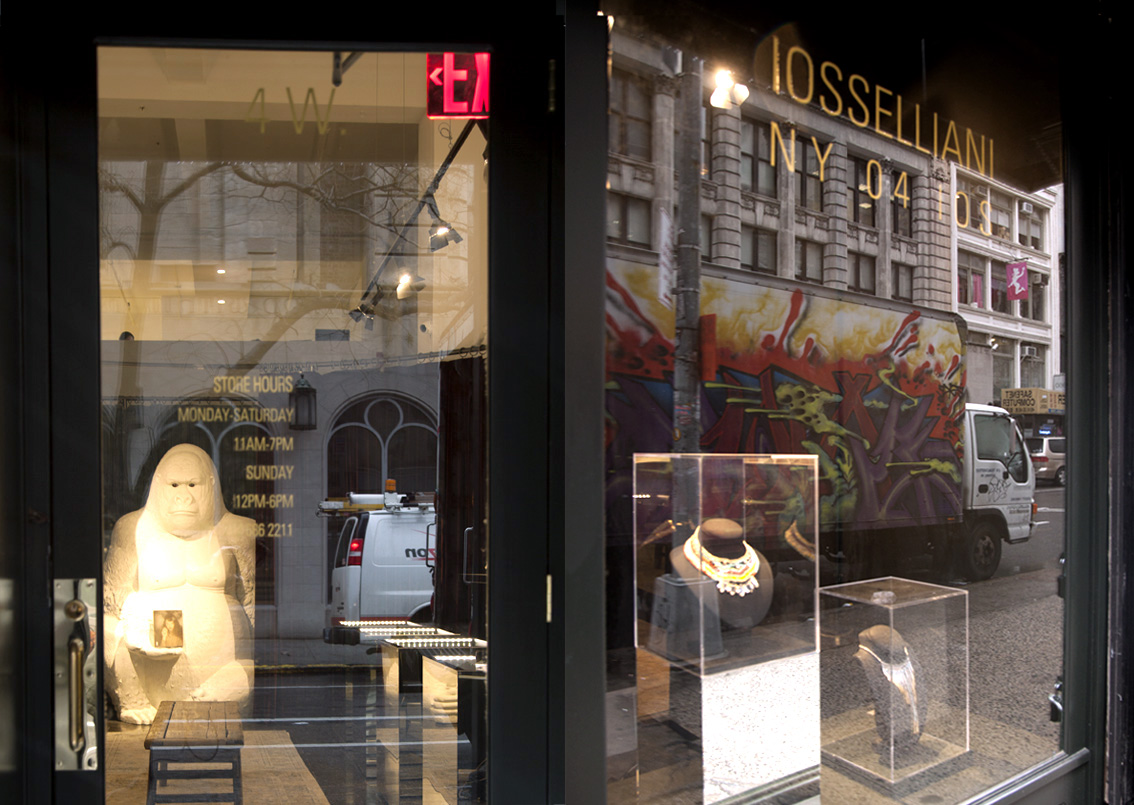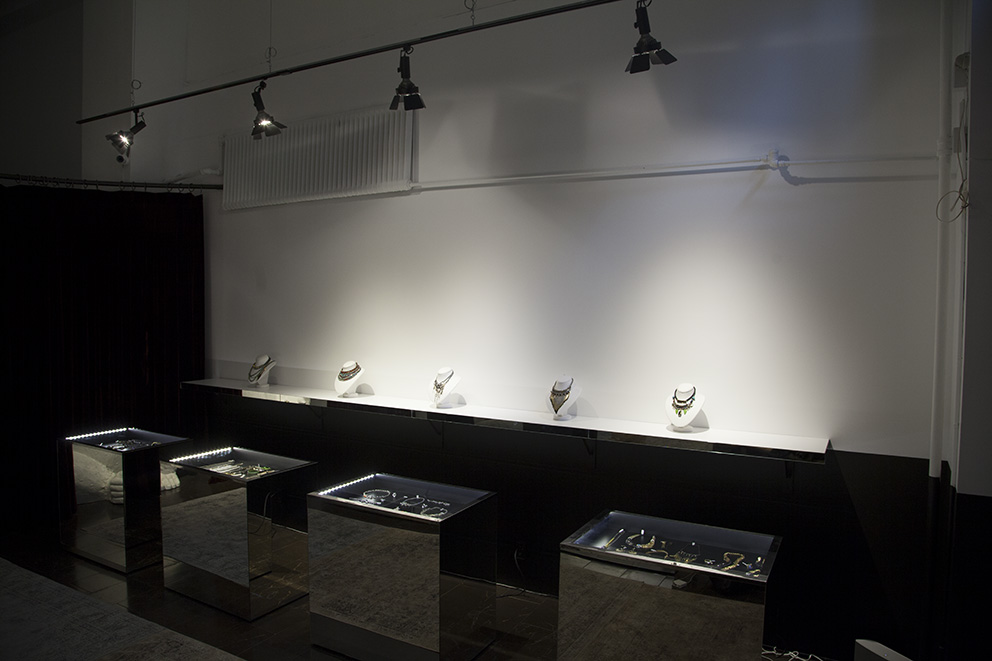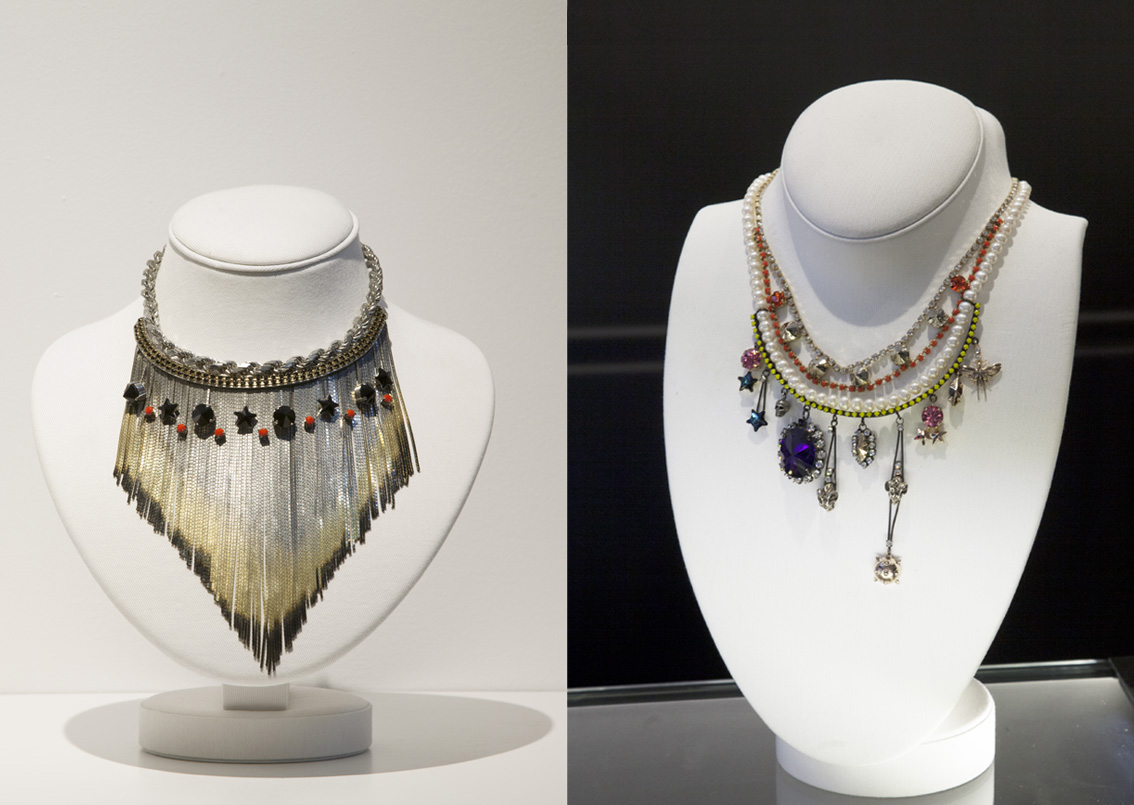 On the left: The oxidized brass chain fringe necklace is weighed down by star-shaped stones. On the right: A pearl chain holds a chandelier charm necklace with an attached crystal chain, from the Circus collection.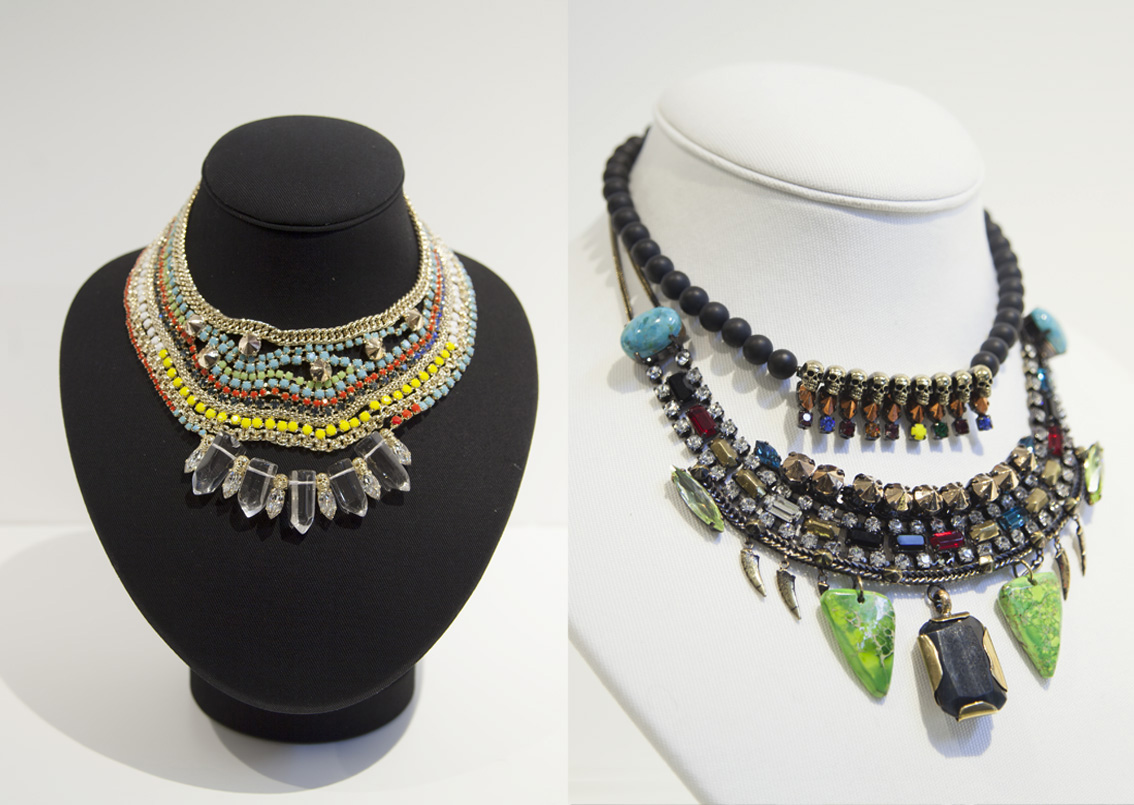 On the left: The intricate collar, with multicolored stones and glass beads, is part of the autumn/winter 2011 collection. On the right: A Swarovski crystal and natural stone bib necklace is layered with brass skulls on a black pearl chocker.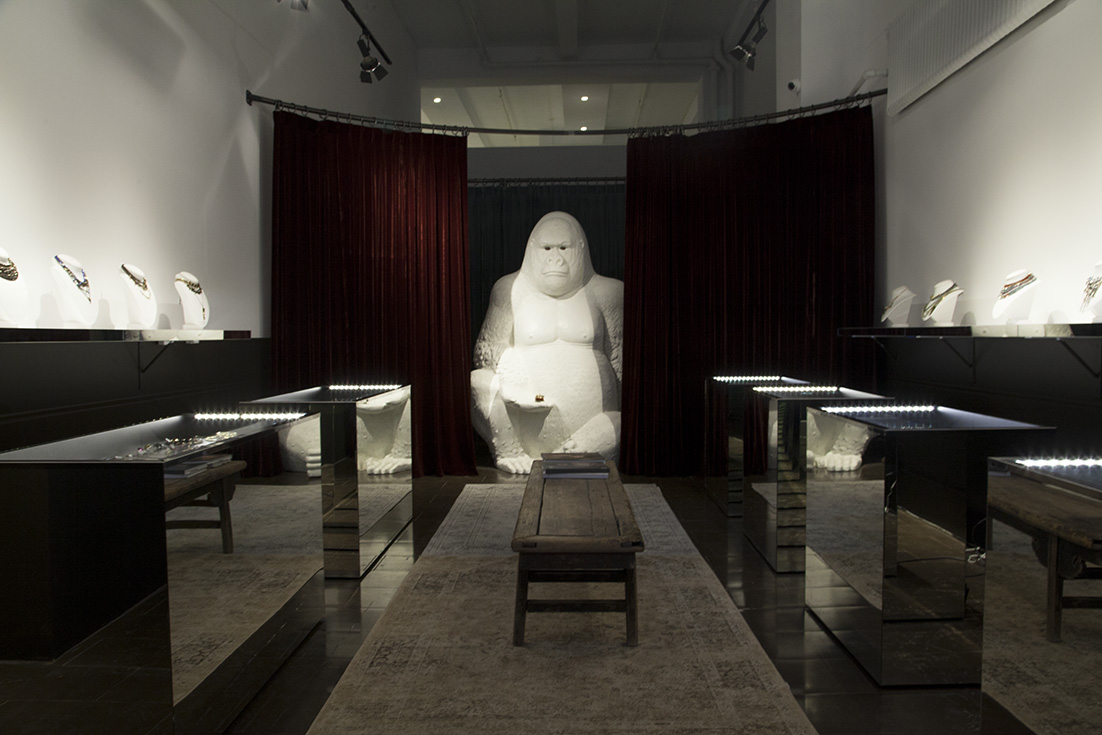 The King Kong store mascot pays homage to the neighboring Empire State Building.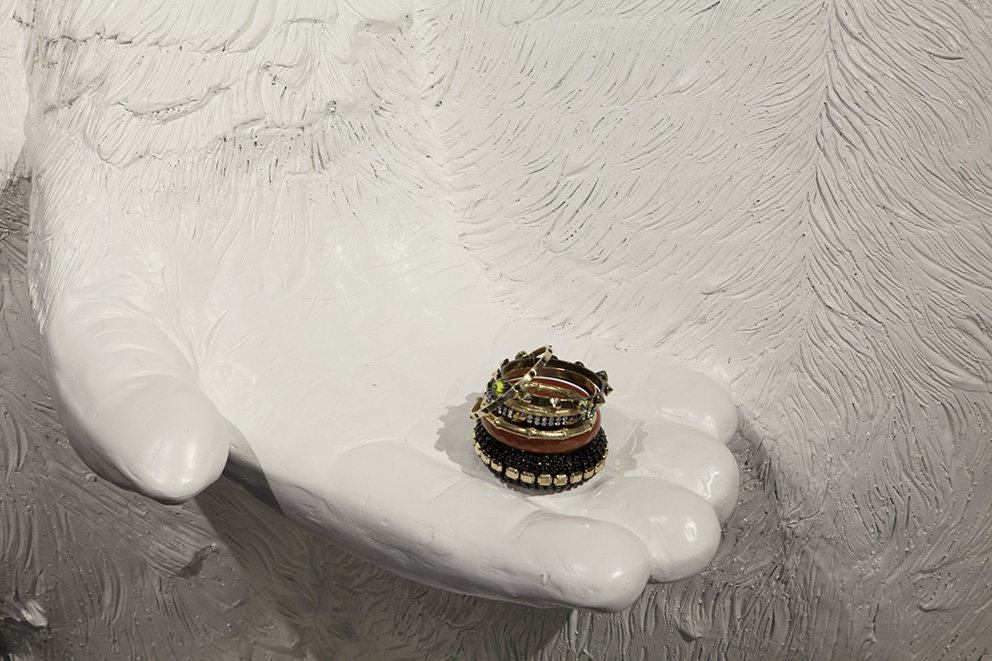 Displayed in King Kong's palm is a bangle set from the Circus collection, and black and gold crystal bangles from the spring/summer 2013 collection.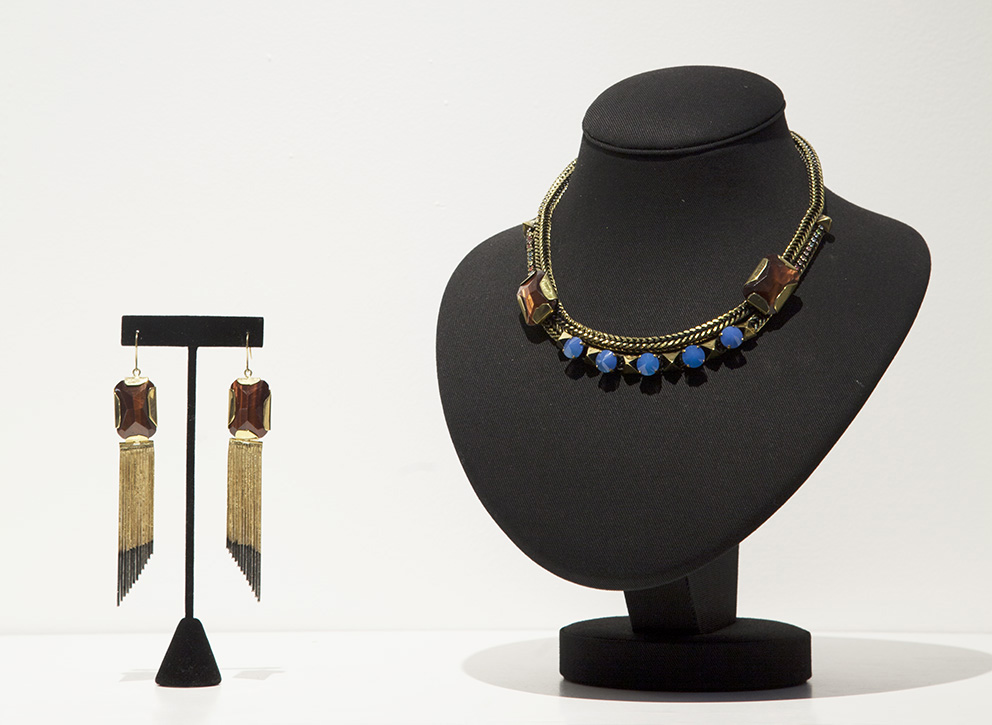 Tiger's eye earrings, with an ombre dyed chain fringe, complete the parure of the brass necklace featuring tiger's eye and agate stones.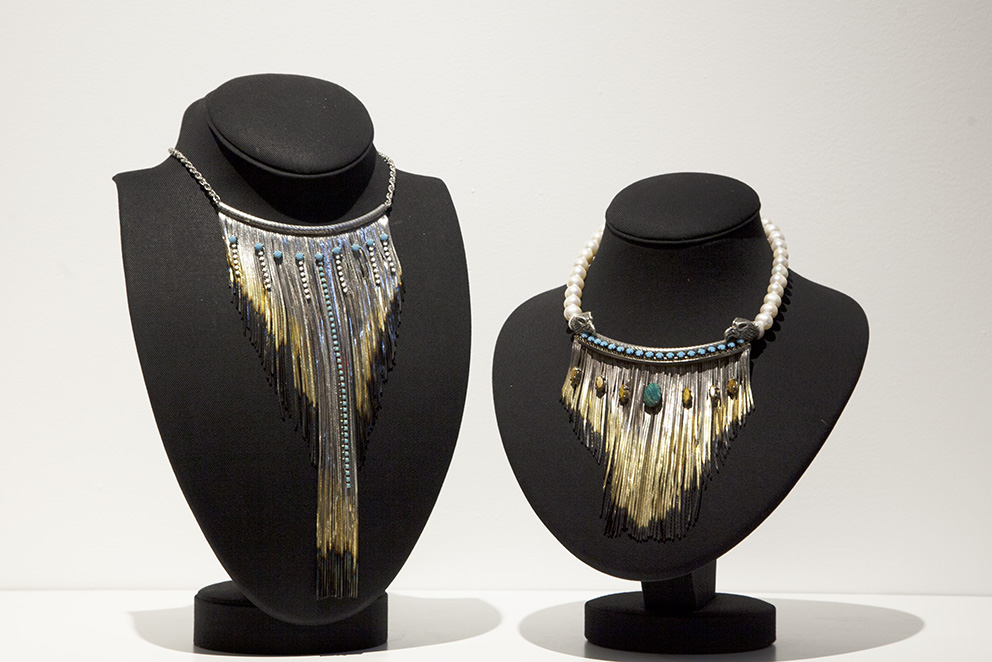 On the left: The brass ombre dyed chain with turquoise rhinestones is part of the Indian Summer collection. On the right: From the same collection, the brass ombre dyed chain fringe is paired with a pearl necklace.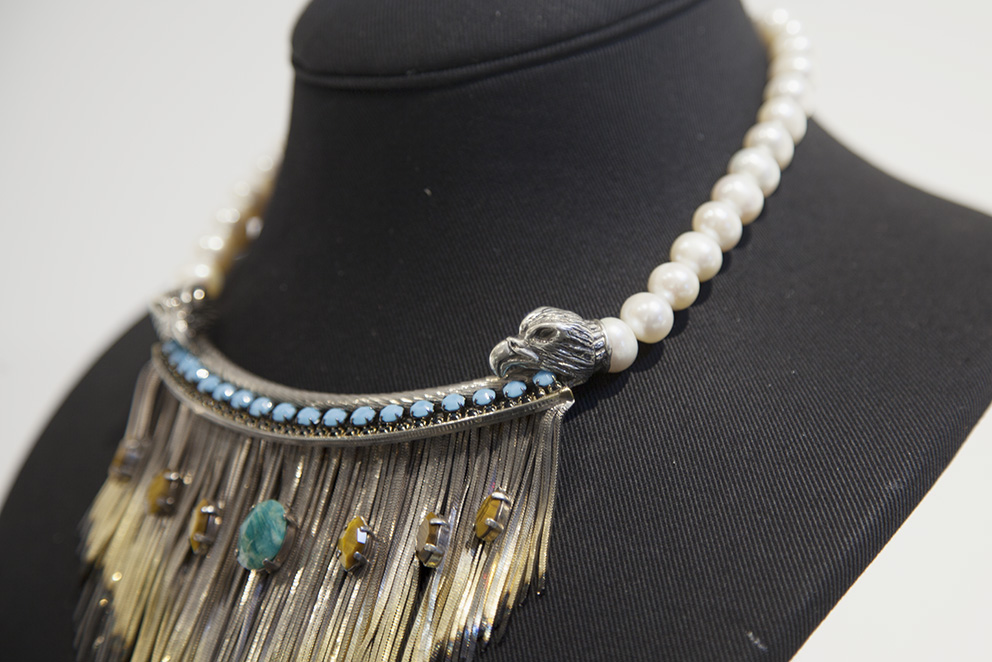 A detail of the necklace from the Indian Summer collection features a brass eagle's head, turquoise and tiger's eye stones.
Iosselliani is located at 4 West 29th Street, New York.