Jean Paul Gaultier at Brooklyn Museum
27 February 2014
The Fashion World of Jean Paul Gaultier: From The Sidewalk to The Catwalk is the first international exhibition on the French couturier. The show, which debuted at the Montreal Museum of Fine Arts, is curated by Thierry-Maxime Loriot. After its first iteration in Montreal, the show has travelled to Dallas, San Francisco, Madrid, Rotterdam, Stockholm, and the Brooklyn Museum and will later be installed in London.
The multimedia exhibition showcases Gaultier's globally inspired garments, and traces the dominant influences of cultures and countercultures throughout his work. Featuring approximately 140 haute couture and prêt-à-porter ensembles, the exhibition includes work spanning all of Gaultier's career. Inspired by the combination of art and technology utilized by French scenographer Denis Marleau in his version of Maeterlinck's Les Aveugles, Gaultier introduced custom mannequins with interactive faces, obtained through audiovisual projections. 
We spoke with Nathalie Bondil, Director and Chief Curator of the Montreal Museum of Fine Arts, who first conceived the exhibition.
Can you tell me about the choice of mannequins in the show?
I remember the Yves Saint Laurent exhibition I worked on—for Pierre Bergé there was only one type of mannequin. It had to be classic, like white sculptures. He wanted his dresses to be shown like masterpieces, like art in museums. For Jean Paul Gaultier instead it was exactly the opposite. He wanted to pay tribute to the human nature, to real people. Thanks to the technology behind the animated faces we were able to create representations of all kinds of people. The one with Thierry-Maxime Loriot's face was the first one we tried, it was so difficult.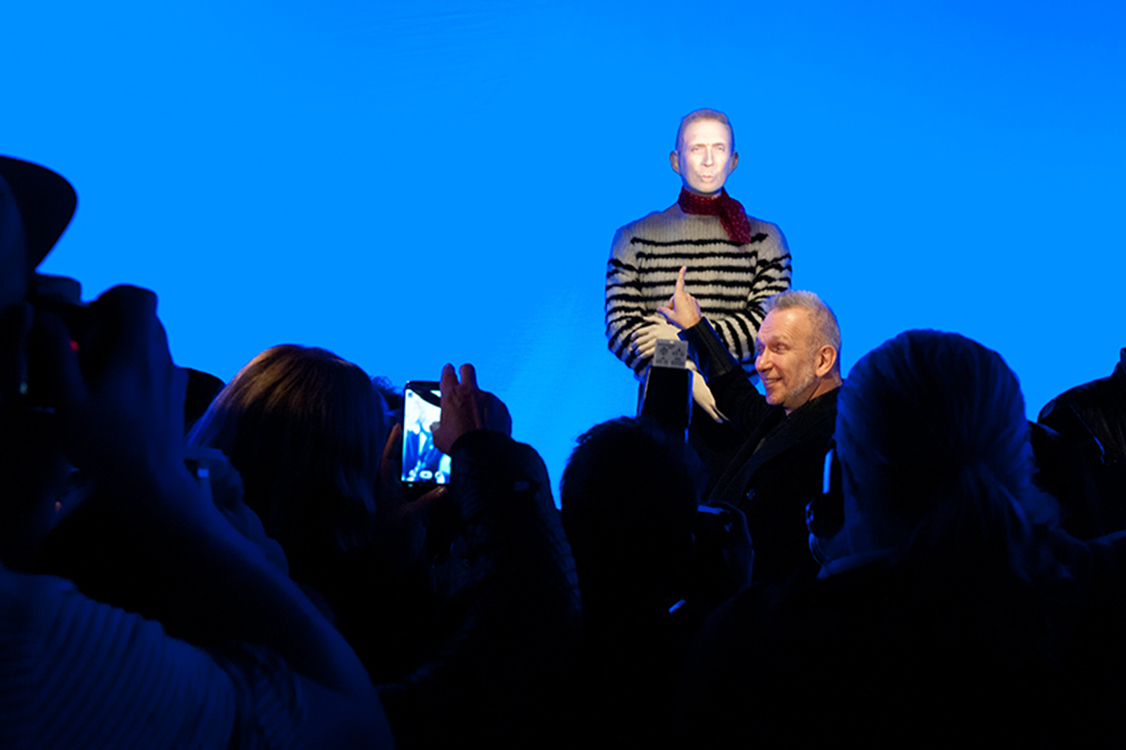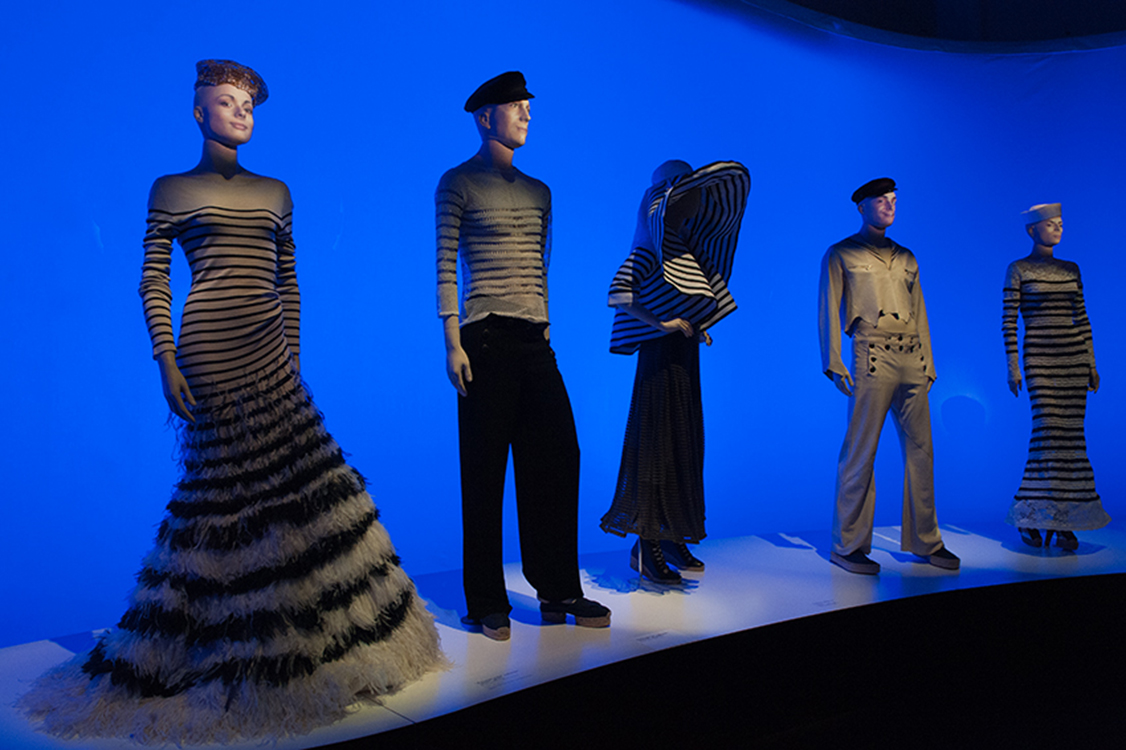 Did the models pose for these animations?
Yes. First you take a molding of the head to create a sculpture, then a film of the model is created, and finally, using this special technology, the filmed image is projected onto the head. It's a very sophisticated process.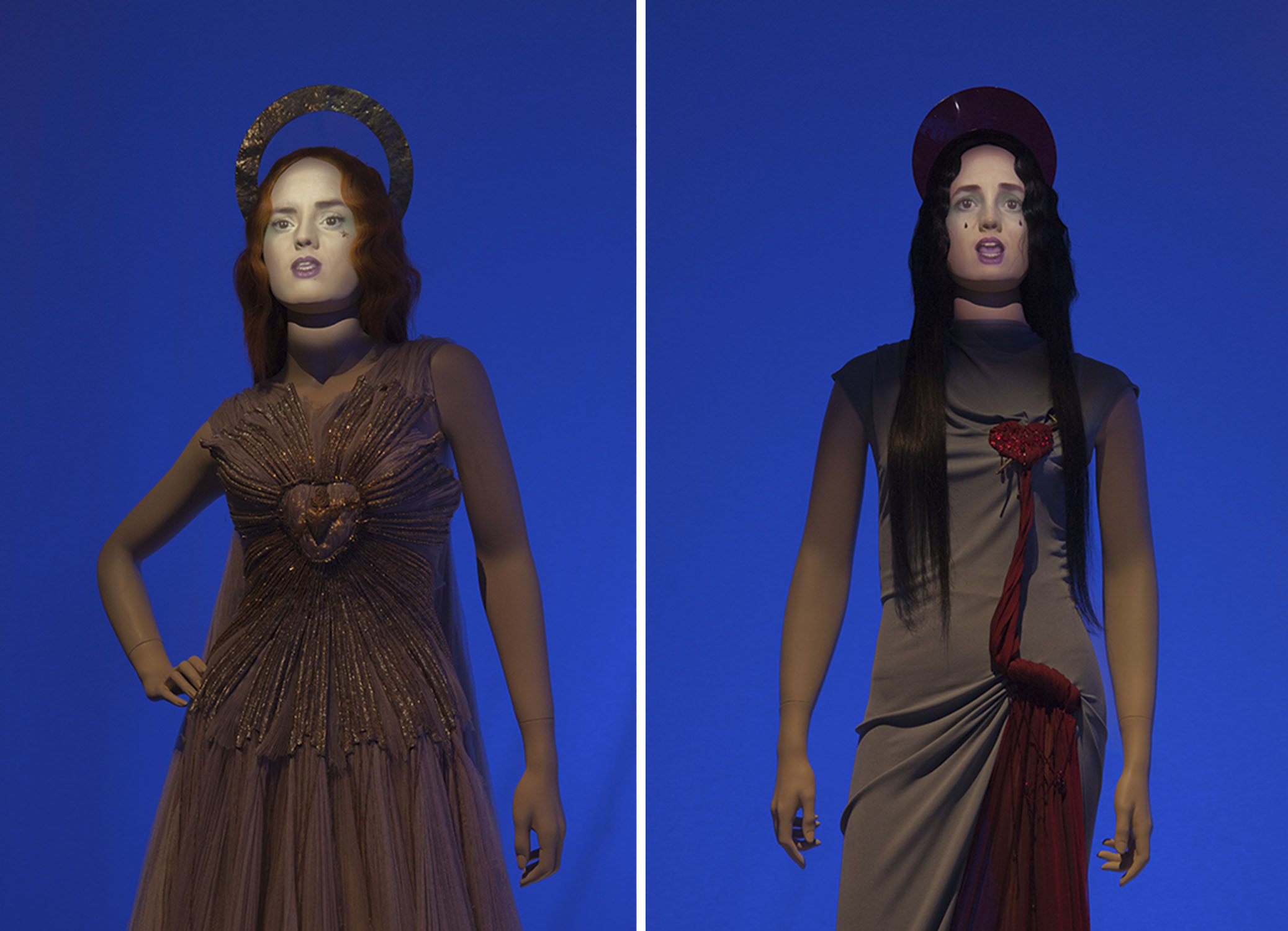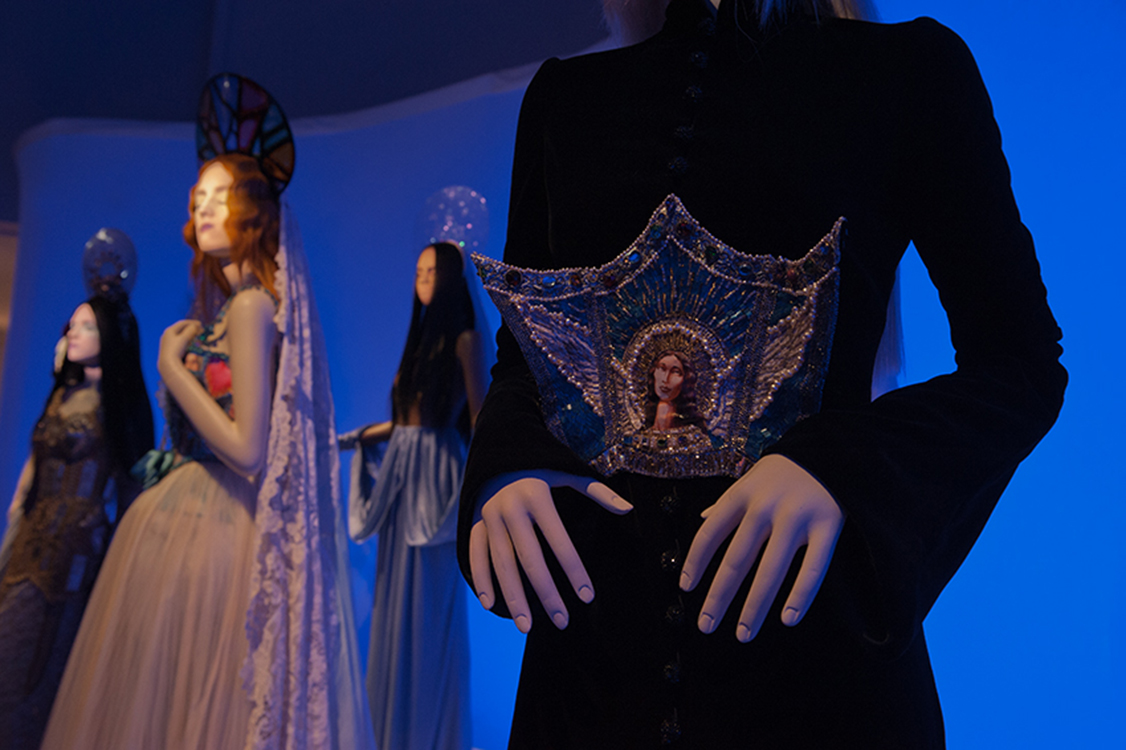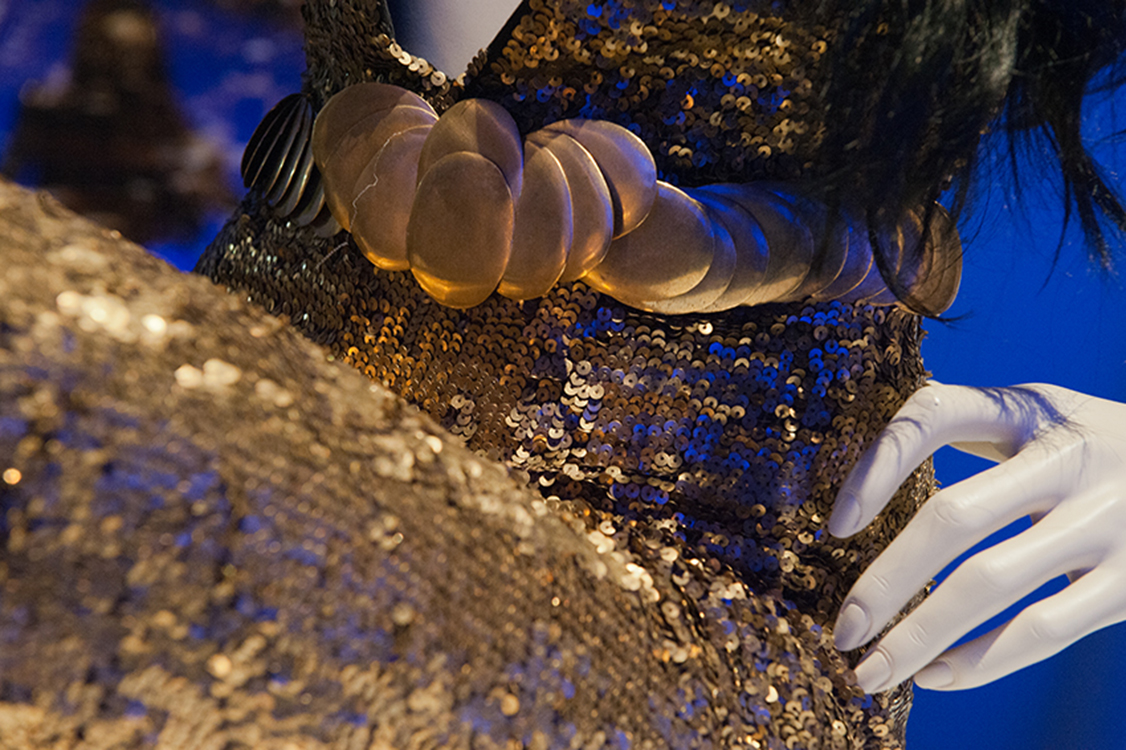 Did you learn something new by looking at his career for this show?
I learned everything, because this was the first retrospective. He never looks towards the past, he's always inventing new words, working for new partnerships. He has this strength and creativity which is rather extraordinary. He has passion for his work—he is not commercial. He is an artist. He is the one who created his own maison de couture, he creates fashion in his own way. He is also very instinctive. After five years since we started working on this show he still want to innovate.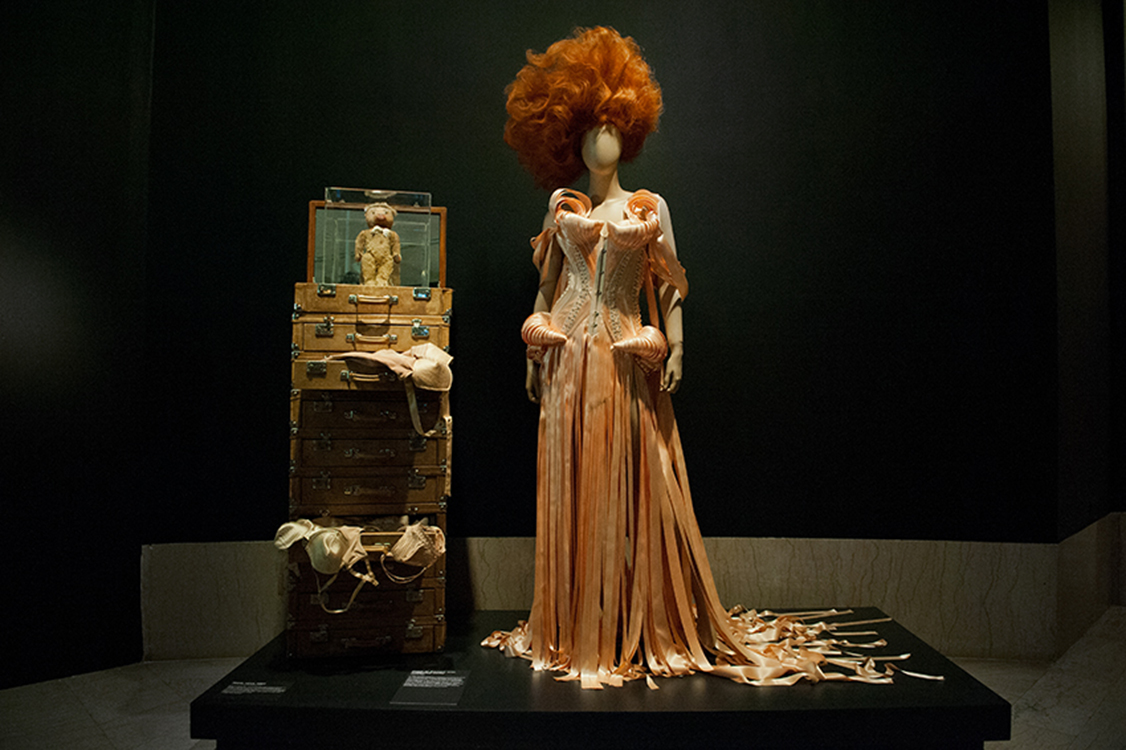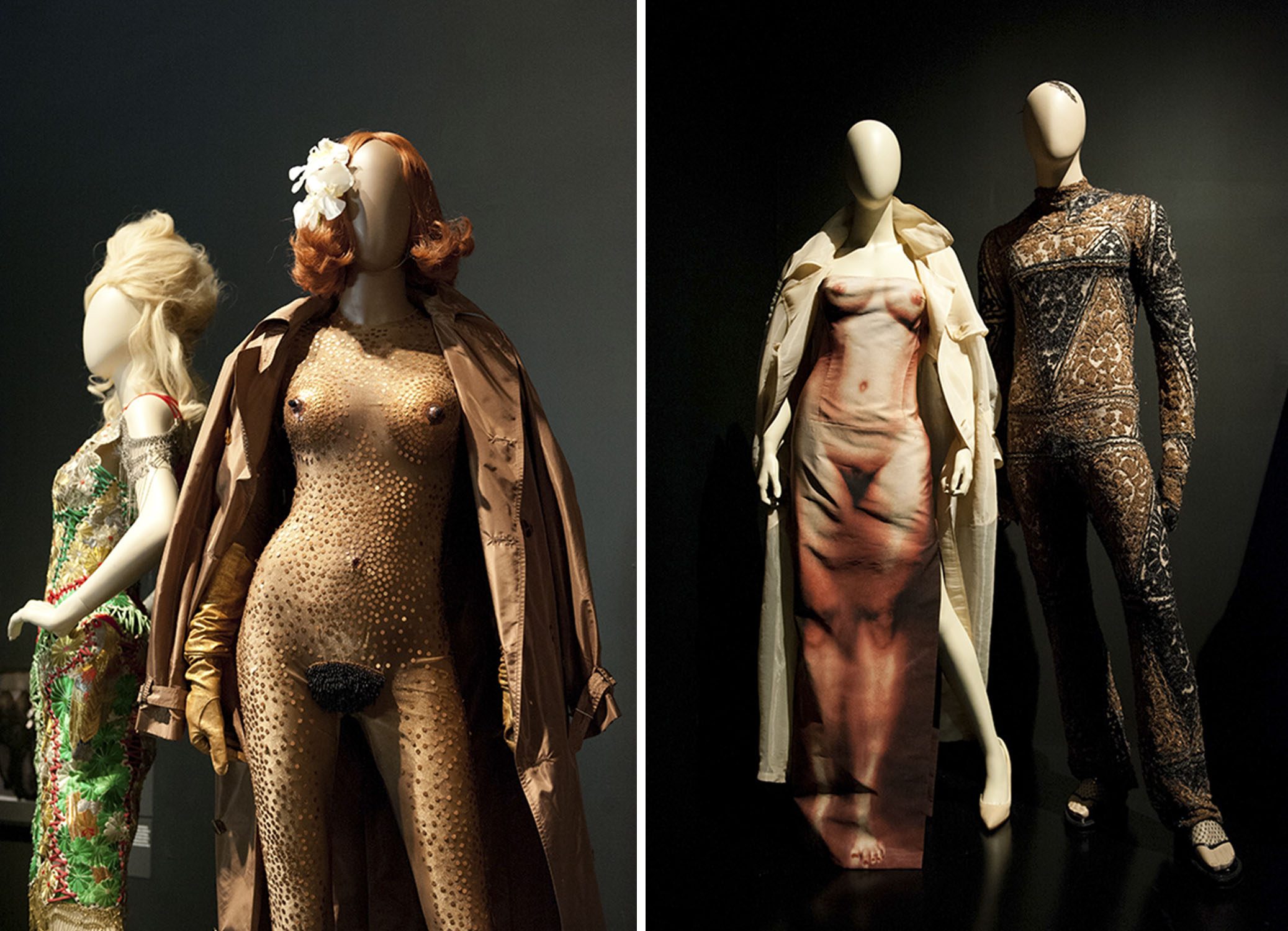 As a museum director, how do you see a fashion exhibition work within an art museum, and how do art and fashion strengthen each other in your programming?
I do not work with a fashion designer, or a sculptor, or a painter. I work with an artist, and when the artist has his own imagination, I don't care if the art is expressed through cinema or photos or other. I think Gaultier is a great artist, and he ultimately chooses how he wants to express his art.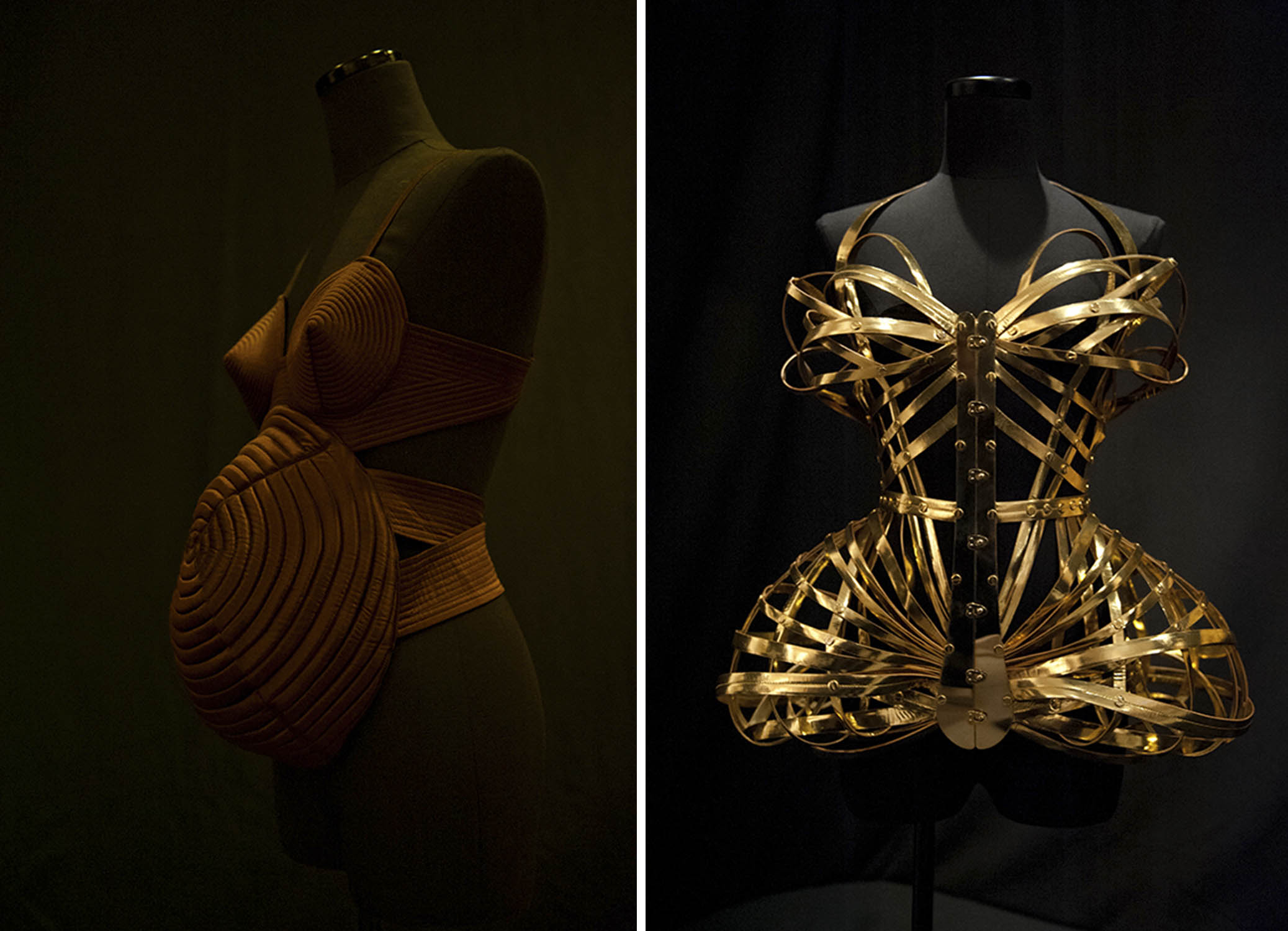 The Fashion World of Jean Paul Gaultier: From The Sidewalk To The Catwalk will be on view next at the Barbican Art Gallery from April 9, 2014 to August 25, 2014.
The Barbican Art Gallery is located at Silk St. London EC2Y 8DS, United Kingdom.