Grey Music: Los Lost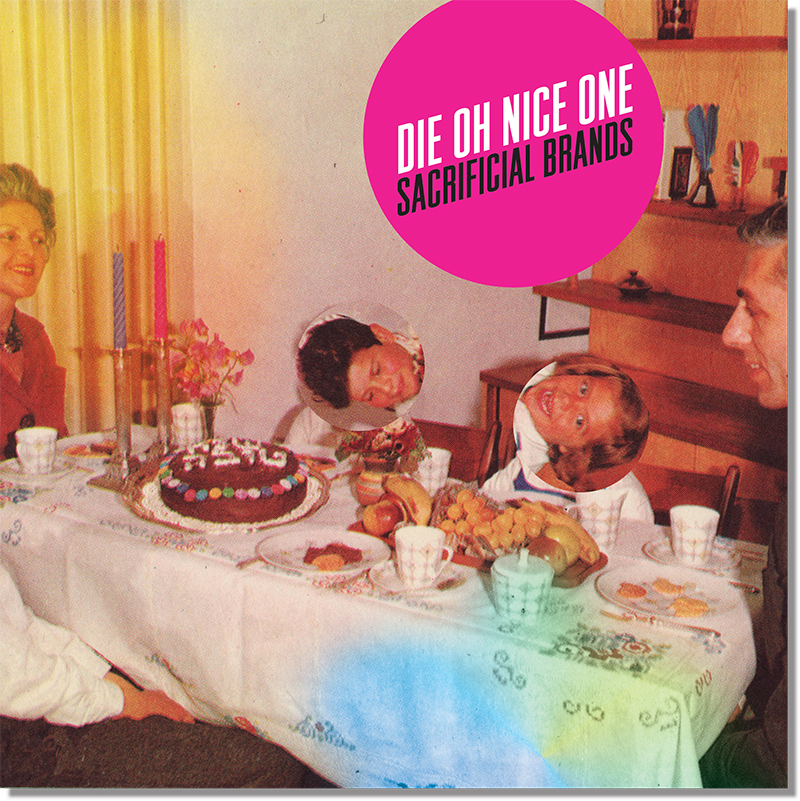 Last we saw the Mexican electronic music duo, Los Lost, they were staging their own kidnapping outside Juarez. In the video they—as captors—state their demands: "Do not attempt to contact Los Lost. Do not offer a ransom for the release of Los Lost. The sooner Los Lost is forgotten, the sooner Los Lost shall be released." Then—as captives—the duo place masks over their faces and, in Spanish, address the camera: "Do as they say. Once we are forgotten, they will release us." That was four years ago. The video had forty million views within a week. Today it is, somehow, nowhere to be found.
    Prior to the video and subsequent disappearance, Los Lost completed what is widely considered the most unique and grueling one year tour of all time. The tour had only seven stops. Each city saw them fill a stadium for fifty consecutive nights. It began in Santiago and finished in San Antonio. This took place without Los Lost ever having released an album. Essays have been written on the hows and whys. MBA courses have been taught. Conspiracy theories abound. Often, Satan has been blamed. 
    The closest thing to a consensus on how they were able to sustain such numbers in the same cities over fifty days is the opposition from the Catholic Church. A stroke of PR luck, perhaps engineered, that spawned its own term—peregrinación inverso—or P.I. The pis (pronounced "peez"), as they were known, relished in their newfound anti-establishment incarnation. More would be slackers than nihilists, the pis had a habit of inviting TV crews, newspapers and bloggers to their daily over/under unveiling of how many deaths by overdose would take place each night. The press ran with it: "THE PIS PREDICT 10,000 DEAD TONIGHT—BEFORE THE ENCORE!" 
    Compared to the enthusiasm and adroitness of the pilgrims, the shows were relatively austere. Los Lost never addressed the crowd, rarely glanced up from their consoles, and left the stage in a rush (perhaps into the arms of their business partners—The Cartel—as one persistent rumor has it). After the fifty day run at Estadio Nacional Julio Martínez Prádanos, Los Lost moved onto Buenos Aires, Rio de Janeiro, Lima, Bogotá, Mexico City and, finally, San Antonio. Then they made the ransom video and vanished.
    Last week billboards were unveiled in each of the seven cities on the Lost tour; as well as New York, Beijing, Chicago, Oakland, London, Berlin and Rome. Each one with the same picture of Los Lost and the text: LOS LOST RELEASED. The next day four Los Lost albums were released—by Los Lost Records. Each album contains one song. Each song is one hour in length. Nothing was made available online. The CDs and Vinyl were sold through Los Lost pop-up shops in each city graced with a billboard. They closed one week later. Sold out. 
The "first" album (they are numbered one through four) is Die Oh Nice One. Its track: "Sacrificial Brands." It is, at heart, an hour long family dinner. One likely taking place in El Paso, or somewhere else close to the Rio Grande on the Texas side. The conversation, switching between English, Spanish and Tex-Mex, is innocuous enough—how was your day? / pass the salt, dear / another Corona, please—until it isn't. Every few minutes one of the children is beheaded. ¿Honey, Se puede decapitar a Joseph, por favor? The rushing water (Rio Grande?) that is sampled throughout the album / track is dropped to a whisper as young Pepe's head is removed. This elicits giggles from his brothers and sisters, a quick drum and bass turn from Los Lost, and then, another—new? adopted? invented? invisible?—sibling taking his place. ¿Honey, Se puede decapitar… This repeats itself over the hour. The effect is not uplifting. Aside from the rushing water samples, there is tornado-like wind and the occasional, I believe, mountain lion roar. That is it. A simple palette. The effect is guttural, extrinsic, and—even more so after a second listen—emotionally disturbing. Are we meant to believe this is what Los Lost has been up to since that 50th straight sellout of the Alamodome? Is their a patriotic plea taking place? A comment on the cultural and capital imperialists north of the border? Or, is their aim pure horror? If so, this is the most successful one hour track in existence.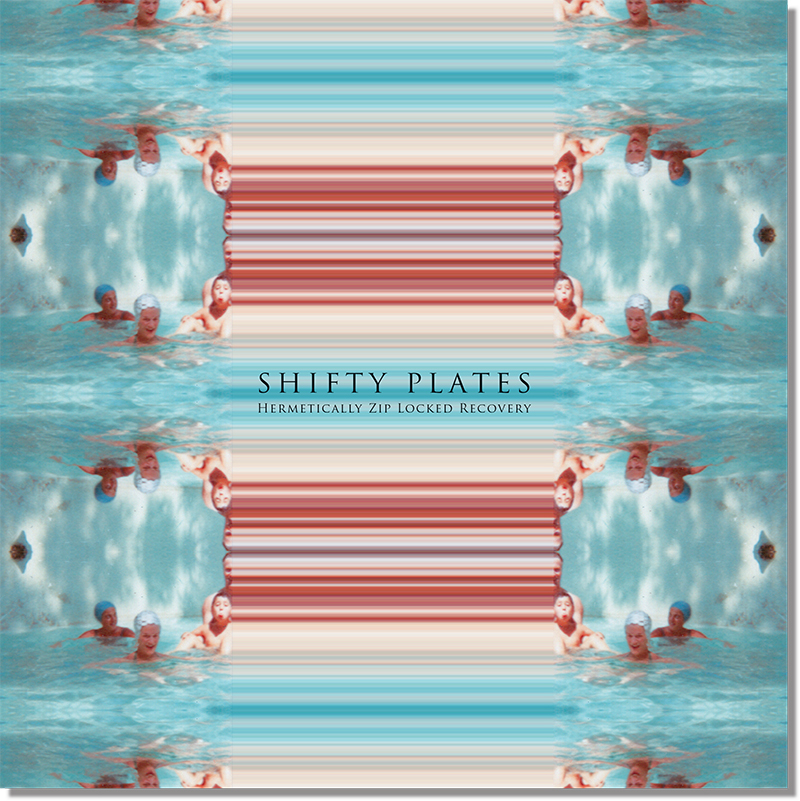 Shifty Plates, the second album of the quartet, gives us the one hour "Hermetically Zip Locked Recovery." The range of "notes" and "instruments" is a bit wider here. They appear to be: the closing of a bank vault, a chorus of introductions at a 12-step meeting, the calling out over a two-way radio of zeta, bits of a speech from Felipe Calderón, various automatic weapon sounds, brothel etchings, an aborted border crossing, the opening of…a beer?, pained donkeys, an unrelenting post-punk/hardcore attack jam—suspiciously similar to At The Drive-In, whose guitarist and animus, Omar Rodríguez-López, is a professed fan of Los Lost, showing up at many of the Mexico City shows… No less unsettling than Die / "Brands," Shifty / "Recovery" is, if less horror, more momentum gaining, downhill totalitarian enthusiasm. But who's the dictator? The ATDI-ish rant is visited often throughout the hour—same for the machine gun samples and the former president. A modern "Yankee Doodle Dandy" imagined as revenge piece via samples, software, and an ever more reclusive cult of hidden personality. If you choose to view this as a political… statement? Why not. How much, at this point, is Rorschach Test en masse?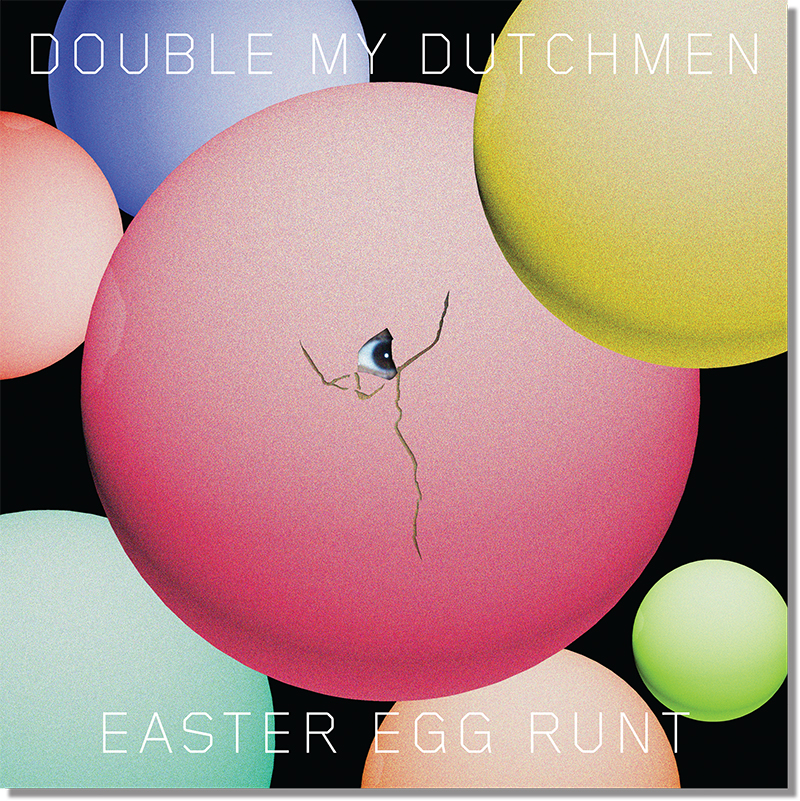 Double My Dutchmen's "Easter Egg Runt" is nothing less than an hour long operatic slave revolt. The slaves being the pis (perhaps coming as a shock to them); the establishment being The Establishment. There is no overt reference to the Occupy Movement, but it's undercurrent is felt. More than felt it is claimed. There is a sense that Los Lost is both annoyed with the cooption of what they here proclaim, albeit tacitly, to be their blueprint, and mindful of an opportunity lost to American apathy. 
    Their apathy turns to vengeance about five minutes into "Runt." Unbeknownst to those attending the 350 shows four years ago, all of their conversations seem to have been recorded. (No, really. Los Lost must have positioned C.I.A. type audio recorders—if not C.I.A. audio recorders—throughout each arena. One can imagine spending four years solely separating the pis dialogue from the live show taking place around them, then reassembling. Maybe they did?) From their clownish press conferences to their amphetamine spurred proclamations to—although very few actually occurred—their last gasps from an OD. They are woven together on Double / "Runt" as a very aggressive and paternalistic spanking. The weave appears to be, mostly, chronological. The Santiago, Buenos Aires and Rio shows work, for the most part, as both crescendoing salvo and descent into the unexplored, yet "familiar and violent" (as one sampled Brazilian exclaims). The Peruvian pis appear to receive the most "air time" on Double / "Runt": a long melodic bridge leading to what is, most obviously, the ultimate targets… The Mexico City and San Antonio pis receive the harshest criticism in this collage. The Mexicans falling victim to a Los Lost mirror lacking self-deprecation. The Texan pis are played as both the climax and, if you will, exposition, of Los Lost's third offering. A not so subtle attack on that forever beaten yet never falling piñata: American Consumerism. Or, perhaps, Los Lost are the latest marionettes for darker, unseen, forces.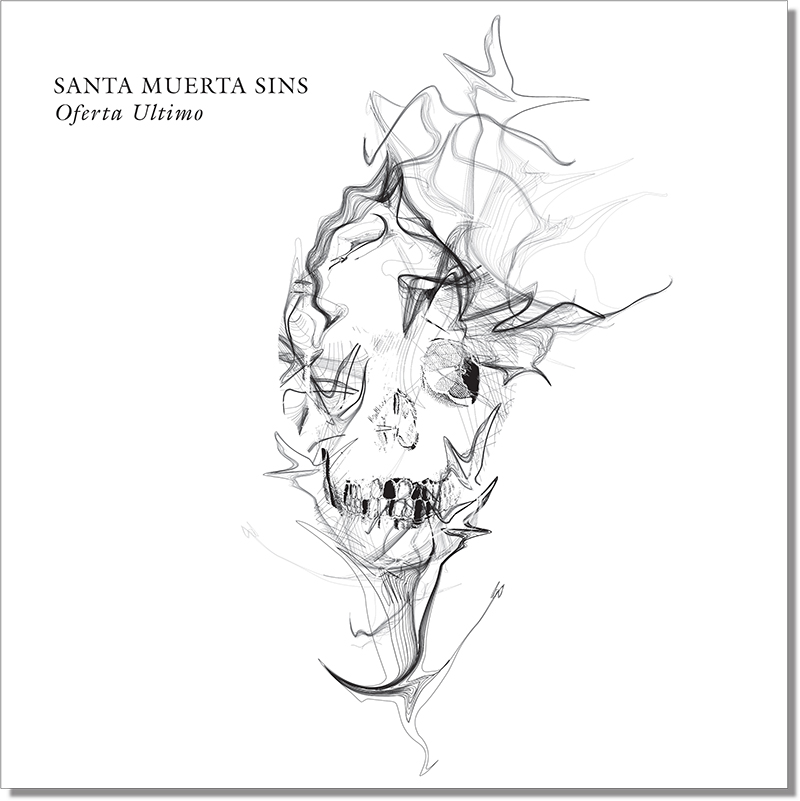 The last offering in the quartet is so named. "Oferta Ultima" is the one hour track assigned to Santa Muerta Sins. This is Los Lost's answer to the (multi) million dollar question: "Where the hell have you guys been the past four years?" Strings, pianos, and an unidentified baritone, staccato leaning, voice lead us through New York, Beijing, Chicago, Oakland, London, Berlin and Rome. The violins, mandolins, sitars and piano present nothing less than an idealized Paradiso. The mysterious, ominous narrator is our counterpoint, Inferno. The cities, one can now assume, are the locales of the next Los Lost one year stadium art project. Beijing should be…interesting. Muerta / "Sins" is, simply, Los Lost's fusion of heaven and hell. A place they claim to have spent the past four years. A place they'd like us to spend some time very soon.
add to the algorithm: follow me on: