Motelsalieri - Rome
28 August 2013
Founded in Rome, in 2006, under the direction of designer Fabio Quaranta, Motelsalieri embodies an innovative way of combining art, design and fashion in a creative space shaped as a concept store, an experimental laboratory, and an art gallery, that links to the "Motel" as an open host space.
Under the pseudonym of Antonio Salieri—a composer know for the alleged rivalry with Mozart—Quaranta founded a collective composed of designers, artists, craftsmen and graphic designers, that deals with creative communication, and works as art-dealer of the Motelsalieri art gallery, hostings artists as Daniel Johnston, David Tibet, Zaelia Bishop and Stato di Famiglia.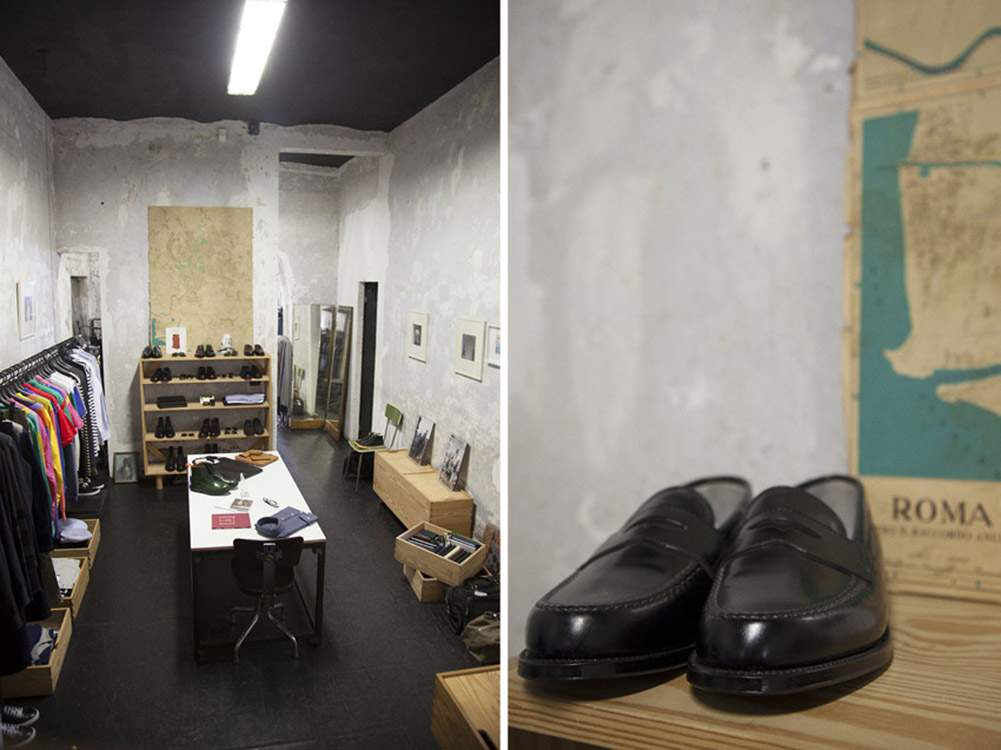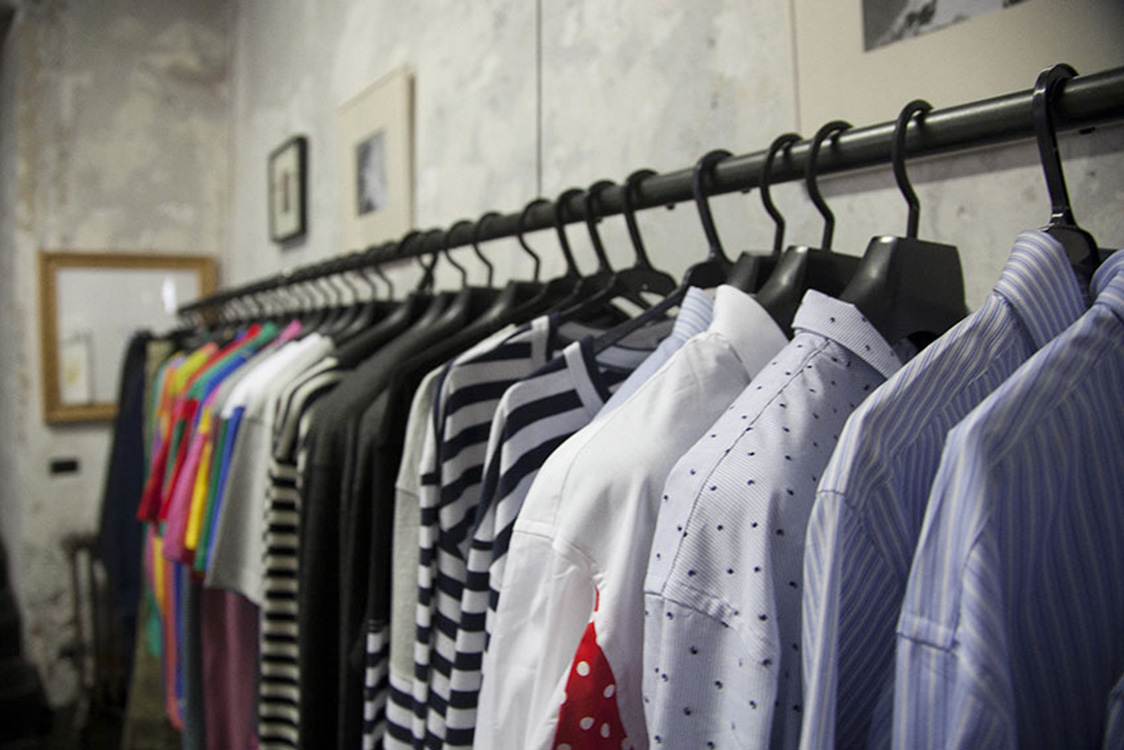 The shop area—inaugurated in 2009 in collaboration with Grace Fisher—offers a sophisticated selection of male clothing and accessories from brands such as Fabio Quaranta, Comme des Garçons, Junya Watanabe, Levis Vintage XX, Faliero Sarti, together with an eclectic mix of music and books, design and art, while displaying art exhibitions and hosting music performances.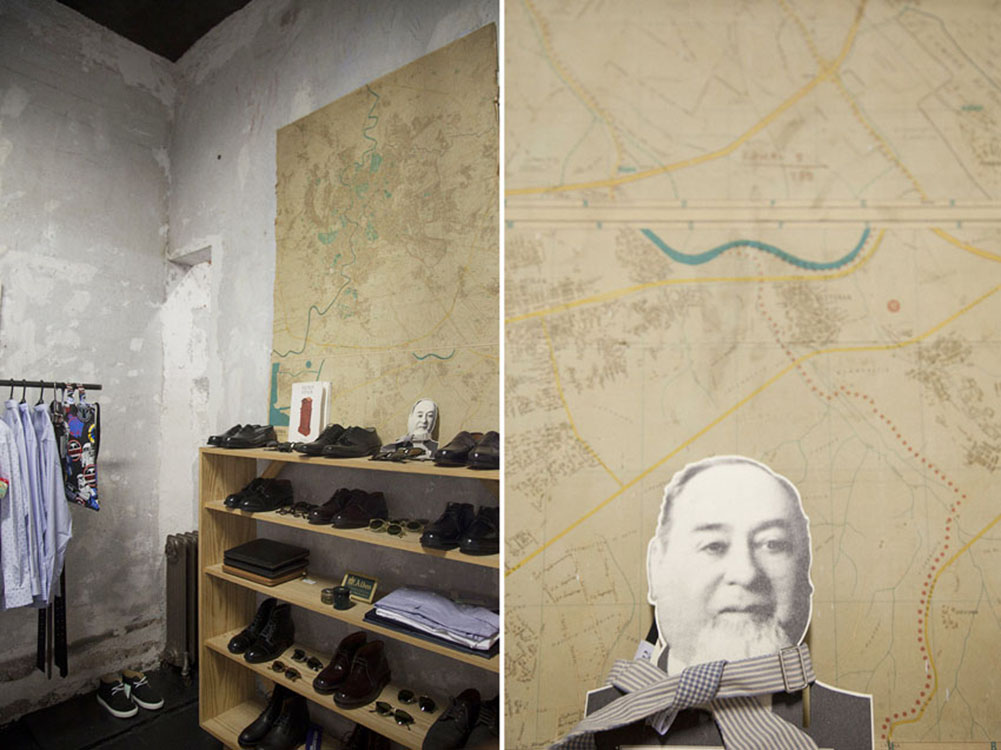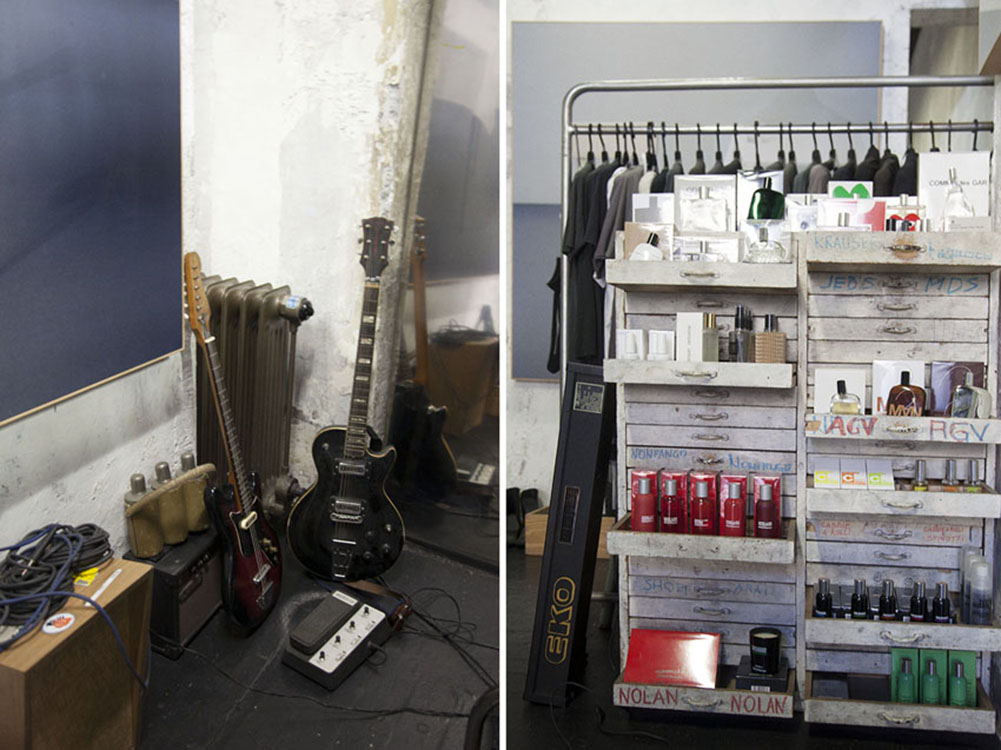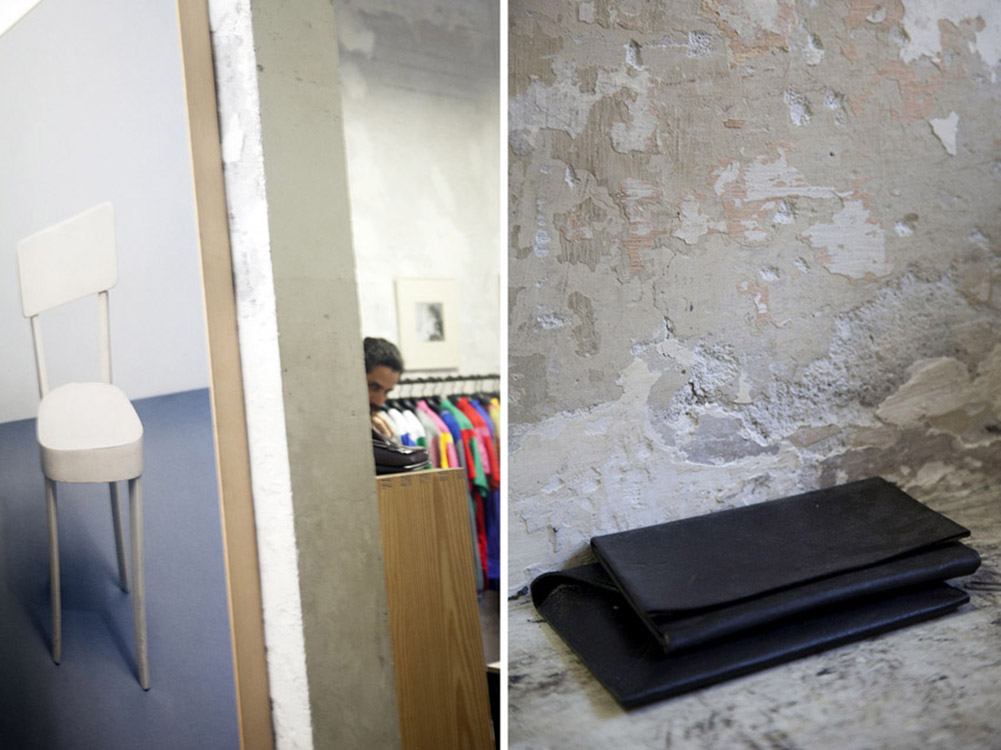 On the left: Untitled by Carlo Benvenuto, 1999.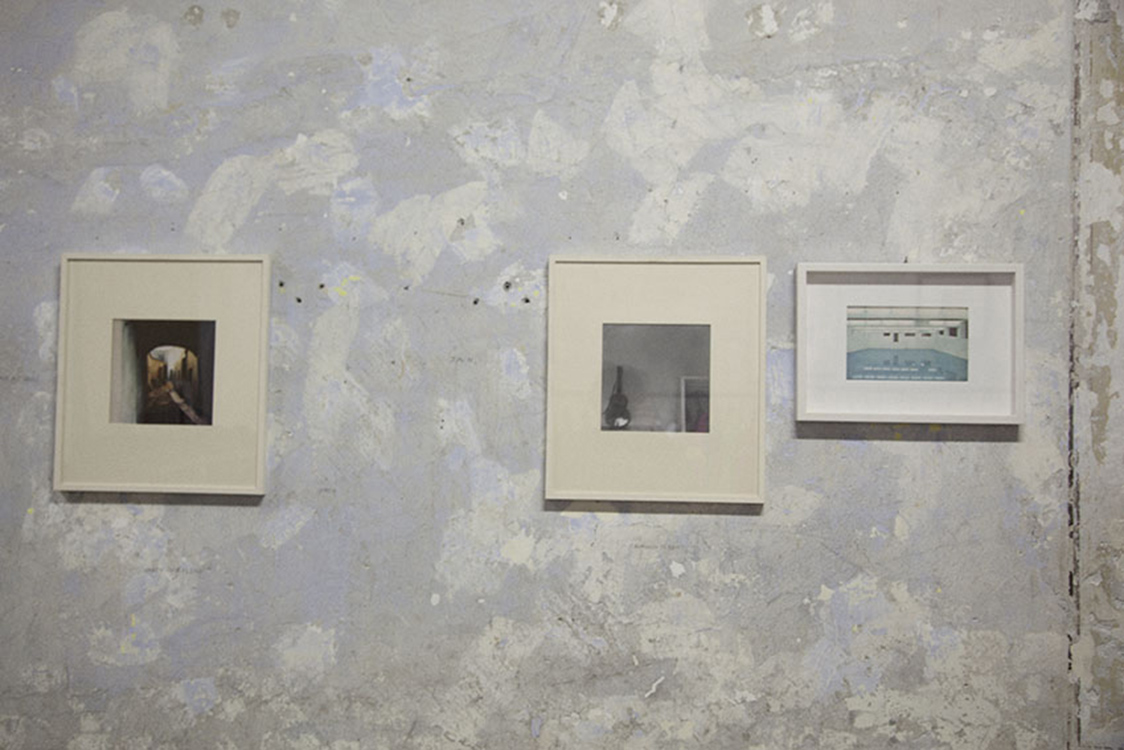 From the left: The humility of pain and Staring at the cellophane both by Jandek, 2012, and, on the right, Allagamento de L'Attico di via Beccaria, 1972, by Fabio Sargentini.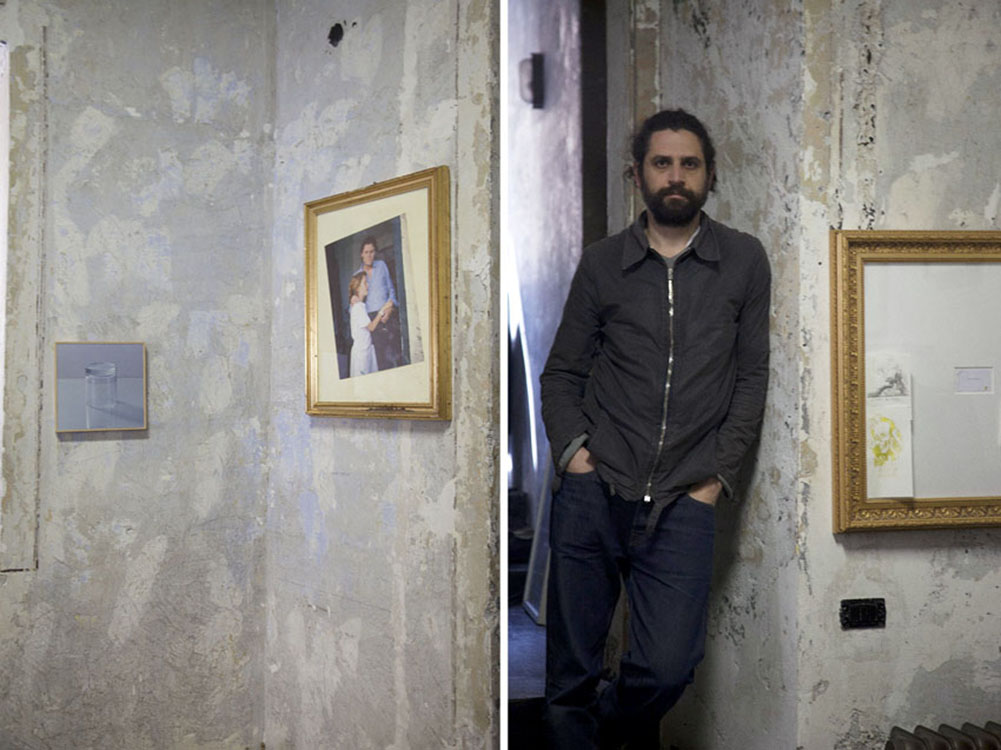 On the left: Untitled by Carlo Benvenuto, 2009; Franco Angeli and his daughter photographed by Ermete Mazzoni. On the right: Fabio Quaranta wears a vintage Carol Christian Poell sportsblouson jacket. Senza titolo, a framed visit card by Gianni Colosimo, 2010; inside the frame: Doodling by Gianni Politi.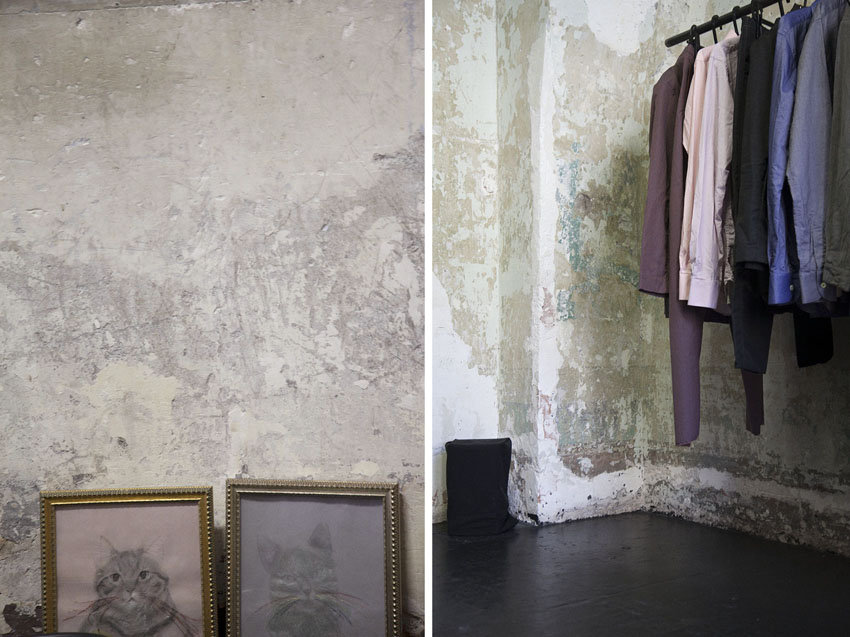 Inspired by art, but mostly everyday life, Fabio Quaranta proposes, in his own collections, a contemporary twist on the classic male wardrobe, renewing its classic dogmas through a peculiar balance between construction and deconstruction, tailoring and casual fitting: the soft shapes, often unfinished, informal and austere, display Quaranta's distinctive formula that gains the essential, combined with the sartorial art of Antonio Caraceni.

On the left: Claretta e Mia by Marco Cassarà, 2010. On the right: Fabio Quaranta Spring Summer '13 Menswear collection.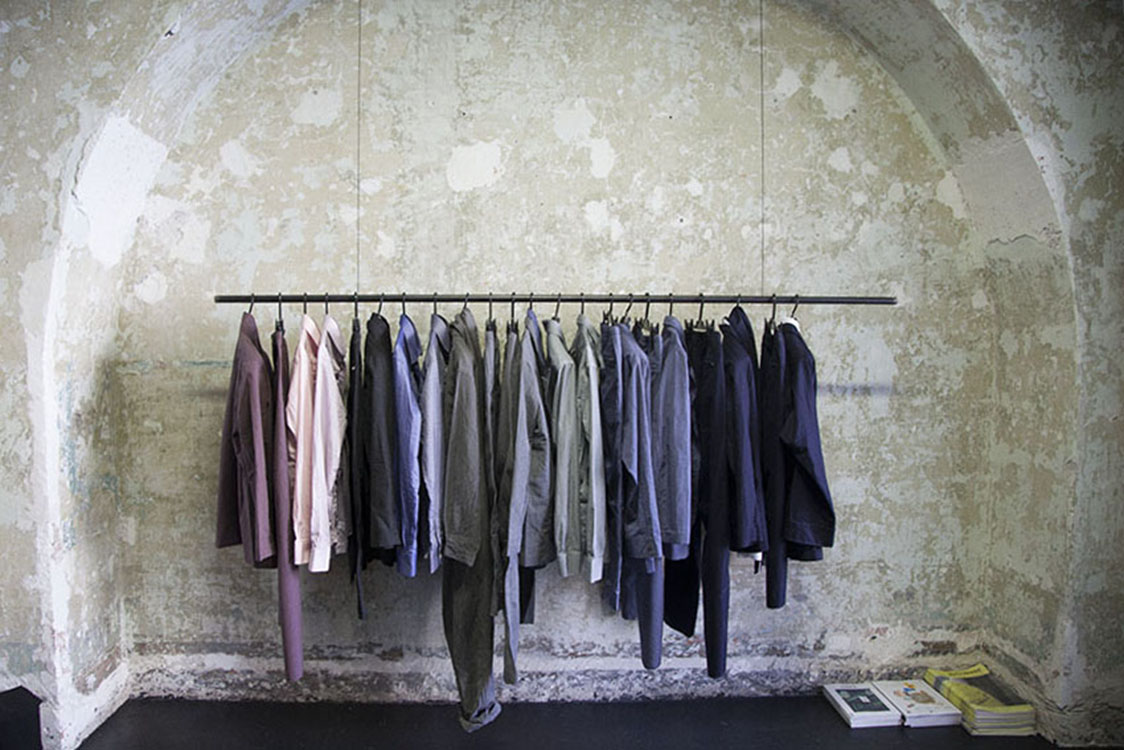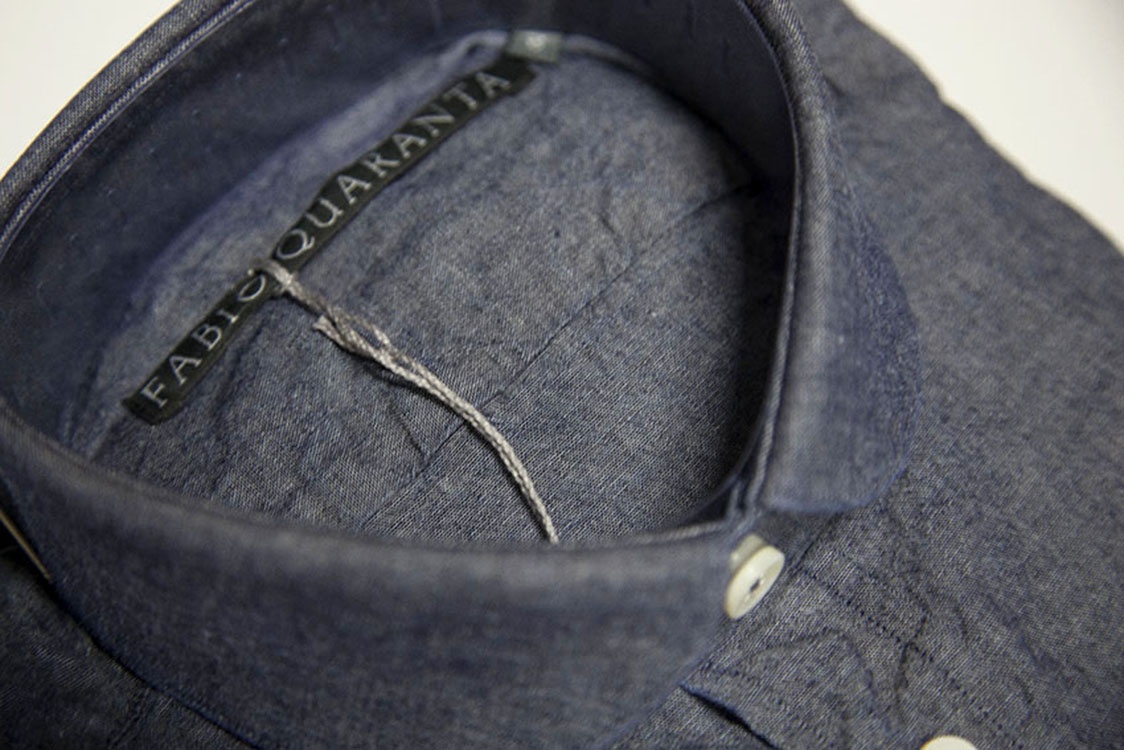 Motelsalieri is located at Via Giovanni Lanza 162, Rome.
Discover Famiglia Quaranta here:
http://grey-magazine.com/famiglia-quaranta