Mother Tongue
23 March 2015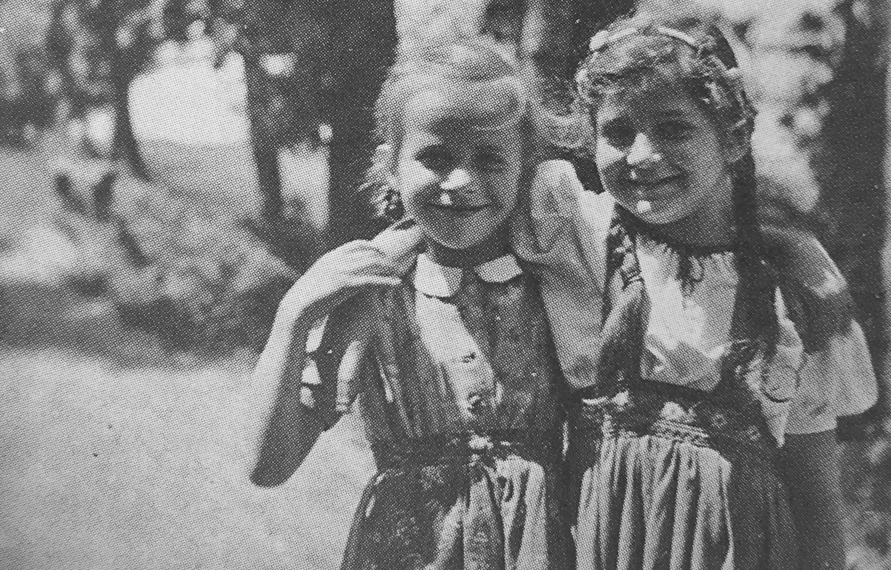 The familiar as wakeup call
I have not heard much yet. The driver's face suggests Turkey. He nods when I tell him.
He drives fast on the autobahn, 180 km/h, as if a fugitive. In his hurry we pass everyone.
The landscape flits by, familiar, like a hat. It is March. The grass coming up from beneath snow and cold is already green. I see gigantic windmills in the distance. They feel brand new to me.
I get on the phone to make my first call to Eva. Her voice is so clear and clean and from the North. I feel right away that I am plugging back in to my motherland. The language does it more than the landscape.
Eva is a trained opera singer. She can play with her voice like a magician. She inhabits the secret. It is a stream of words which echo to me with the precision of a conductor's baton. Already I feel I have arrived.
The landscape changes. We leave the rectangular fields through which a network of autobahns has been plowed in all four directions of the compass.
The first row houses, small gardens, fenced-in villas, small ones, pale facades of office buildings. We enter the outskirts of the city. No people. At the stoplight stands only one person, with a dog. The suburbs are impenetrable. Cars parked in front of garden doors. Very clean, no paper on the street, none littering the carpets of green. It feels as organized as a prison yard.
I fall asleep. For me it is two in the morning.
 Here is hotel, the driver says to himself, waking me up.
Yes, I'm here. The language wraps around me like a scarf in all its nuances of dialect.
Alles klar, says the porter. When I left, no one was saying that. It's in vogue now, like No Problem.
At the fruit stand, the woman. Hmmm, it smells good, I say.
She says nothing. She looks at me as if I were a burglar. I pick up an apple to start an assemblage of fruit. But that rattles something in her Stoic leaves. She steps towards me:
Ja, wo kommen wir denn dahin, wenn sich jeder bedienen würde? Ja, Sie san's gut. Hier bediene ich!
Oh God, good God, no self-service! She looks at me like an enemy. I dare not buy more than that apple. I have been let loose in Bavaria. The dialect is my home. When it is shot directly at you, it can be like a bulldog's bite. It has a plain, direct quality. It is piquant, like Knödel, Wurst and sauerkraut.
I have an invitation to a vernissage. A huge collection of jewels on velvet breasts, masterpieces of inexhaustible beauty. Centuries have left no blemish on them. The quality of eternity lies here in the bleached light.
The room is full, like the waiting room of a train station. Outside are the smokers. The calm air of winter/spring. I know many of the guests, or did when they were younger. Now they are transformed into a reality. That is what life does. It hides nothing.
That warm familiarity of the faces, characters around me, marks me paradoxically as a stranger. Our tone, the octave of language, uniting me with a chorus from long ago.
There are dogs below vitrines, sniffing at each other. The kind you can take to dinner. They don't start a fight. They hang out under the table, curled up in dreams, until you kick one of them by mistake. That very European, or very German, dog culture. Dog people, pleasing themselves. In Prague, in Vienna, in Paris, Rome, Madrid.
I am on the arm of a nephew. He adores me. It is sexy here, a blur of times past. I admire what became of him. An expert in precious stones and those royal goldsmiths. He strips away the years between us with the gesture of a centaur, a god of illumination. Apollo riding by the shop window with joy in his heart. Joy, fantasy and fulfillment. Pin it! That gorgeous guy. I squeeze his hand and give him a kiss. I want to spend this evening with him. We are related through the precious glass of the moment's joy.
Then there are the other friends from long before, their faces marked a bit by the life they missed. That everyday, that well-known, disguised trot. Give me more.
How do you do it? You are still the same after all this time. Hmm, hmm...
I am a beast, I want to reply. I spit out what I don't care to digest. I stick to the elixir. I am working at it, spinning a yarn with whatever is at hand.
The weather never gets my attention. I cannot change it.
We end up in a restaurant. My nephew and I sit close together. Everybody can see we are spending this hour in love. A tassel of time we have torn away. That illusory trick of a circus that employs us. We are acrobats of our senses. Our minds laugh. We have nothing to lose. Sometimes he kisses my forehead.
It is nothing, and it is all of everything. It is the essence of the soup, the ingredients.
For now.