Mulassano - Turin
28 October 2013
Caffè Mulassano is a favorite among the passers by of Piazza Castello, one of the most famous squares in Turin. Mulassano offers thirty types of freshly made tramezzini.
Angela Amoruso, manager of Caffé Mulassano, answers a few questions.
Tell us something about the history of Mulassano and its tramezzini.
In 1907 Amilcare Mulassano opened Caffè Mulassano, an inspiration for actor Erminio Macario, writer Guido Gozzano and director Dario Argento, who shot some scenes from his film "Quattro Mosche di Velluto Grigio." In 1925, Angela Nebiolo, a young lady born in Turin but brought up in Detroit, moved back and bought Mulassano. The tramezzino was introduced by Angela Nebiolo as a novelty to Turin's customers. In 1938 the Chessa family bought the café. They still prepare a variety of tramezzini, following tradition, quality and a hint of fantasy. 
What about the furniture?
The interior decor is distinguished by a constant leitmotiv, the Liberty style: ribbing flowers, colored glasses, inlaid marbles, coffered ceiling and the dark wood cornices and jambs. The counter is enriched by a fountain pouring purified water.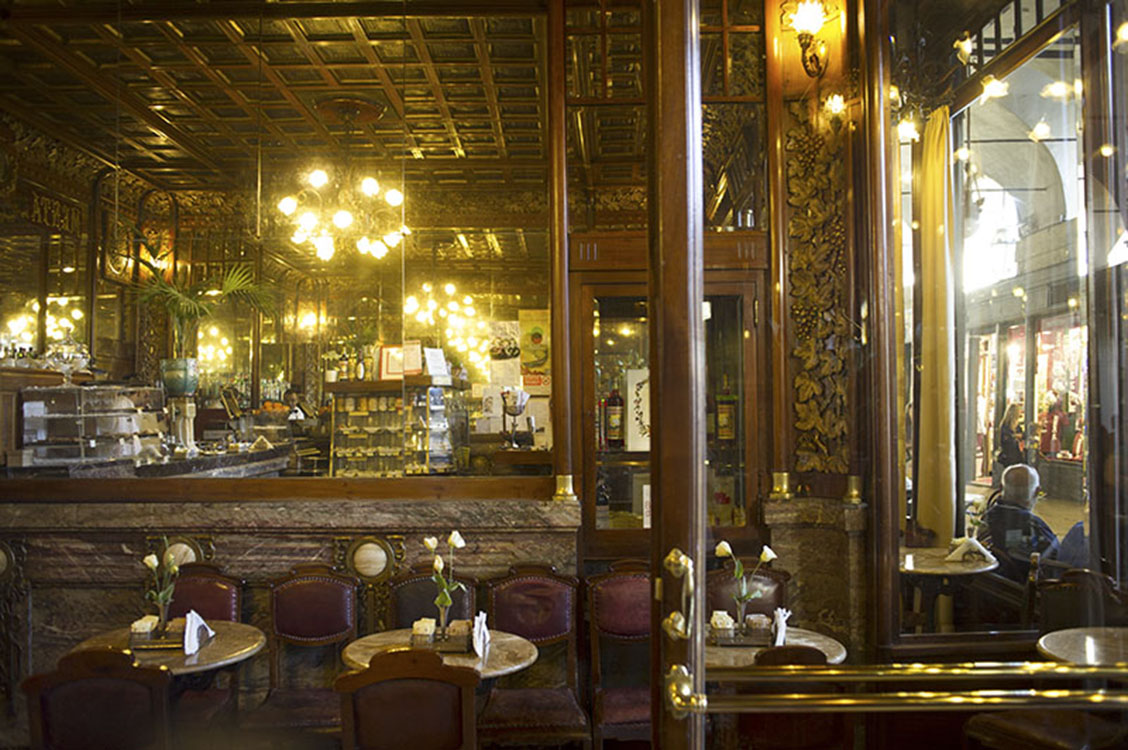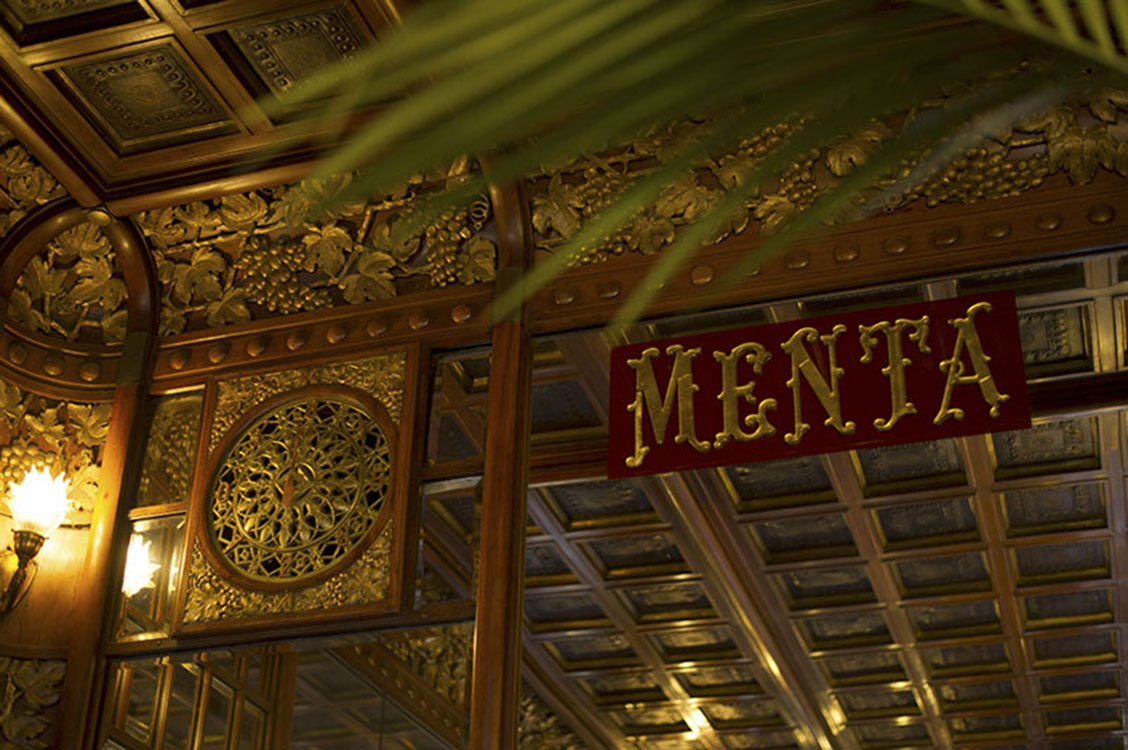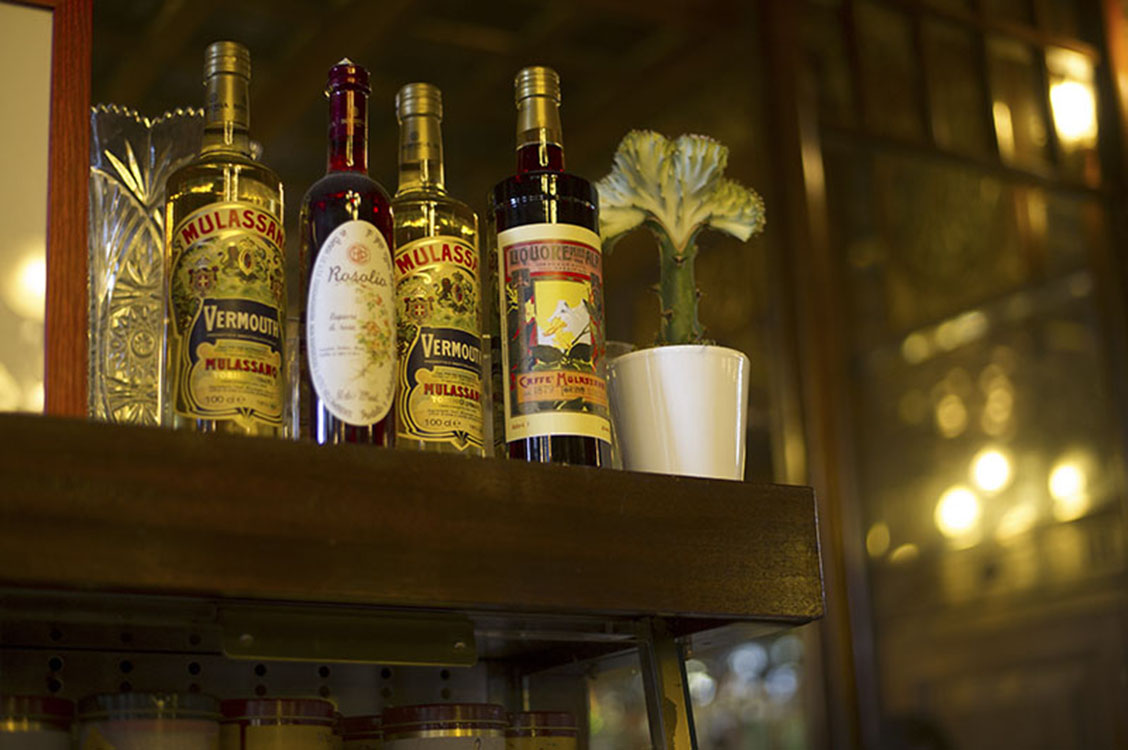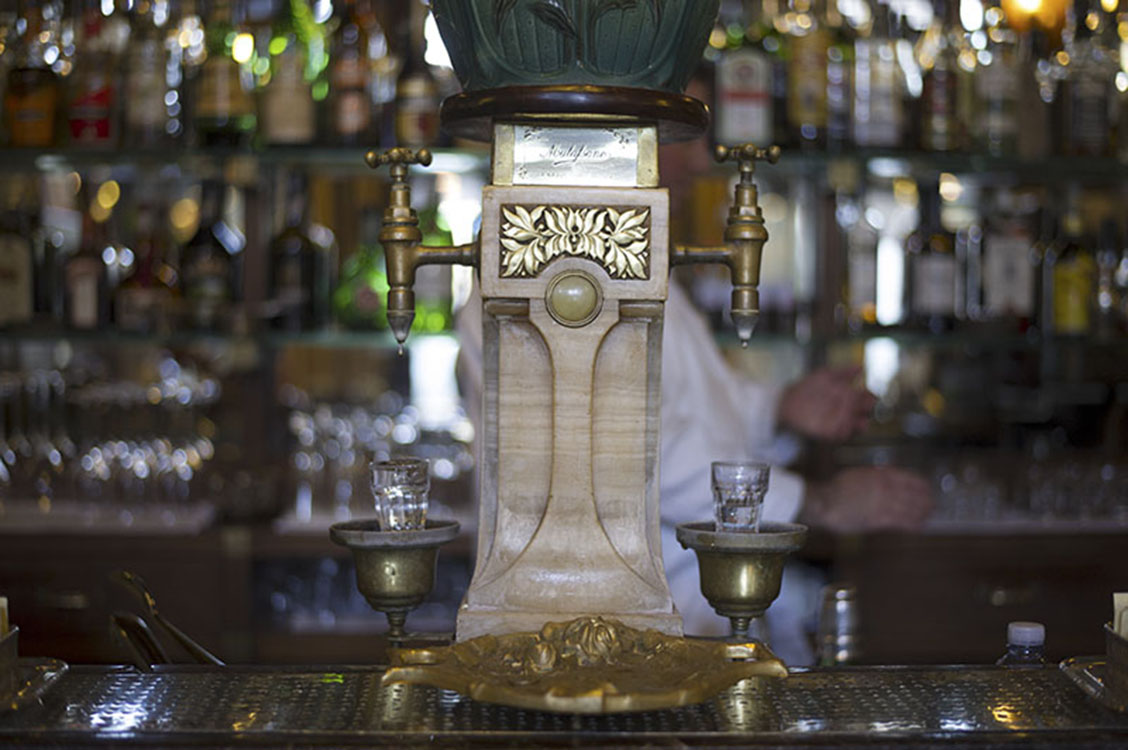 Is there any special feature at Mulassano?
The exterior lantern is a useful indicator for regulars of the nearby Teatro Regio: when leaving the theater at night, they can understand if Caffè Mulassano is open or closed, depending on the light being on or off. On the wall behind the counter there is the famous "crazy clock," a curious object used as a game for its random numbers and its secret machinery: it was used to decree who must pay the bill in a group of friends.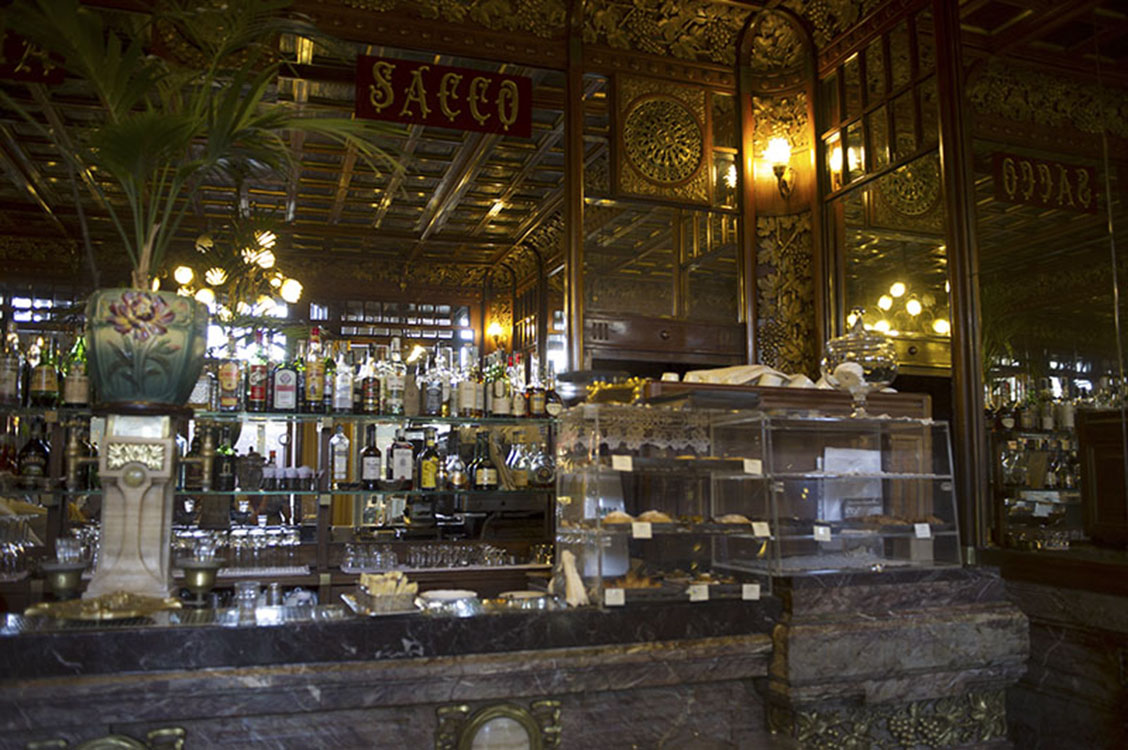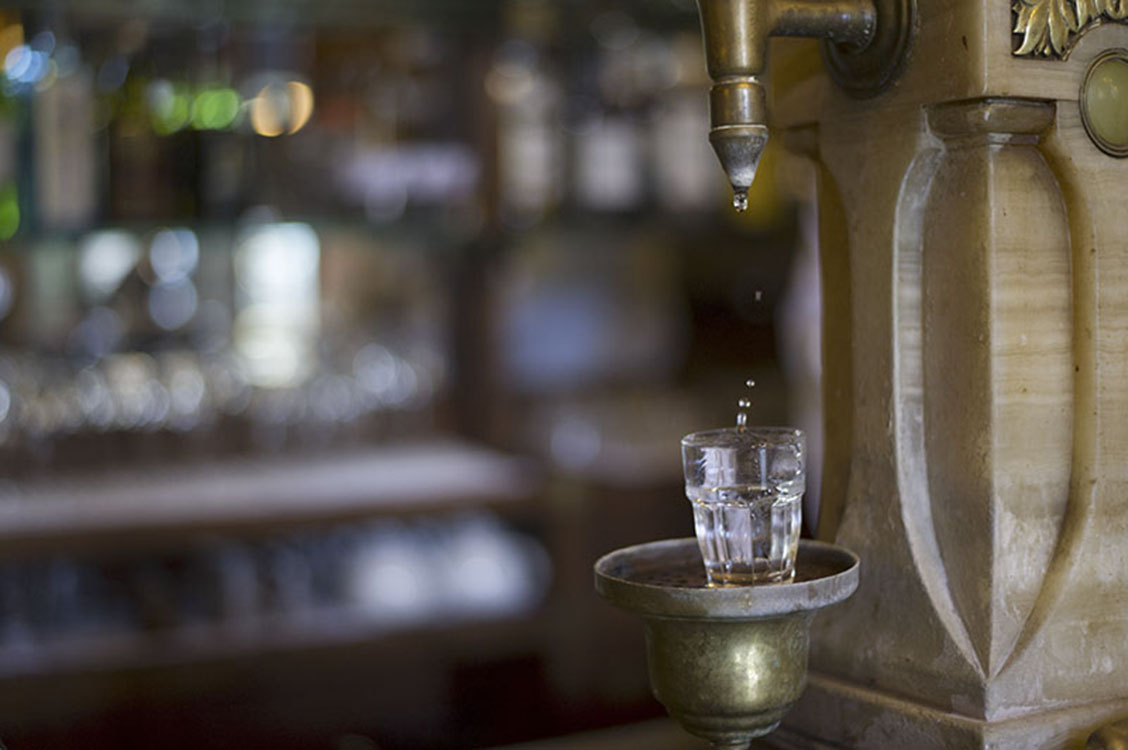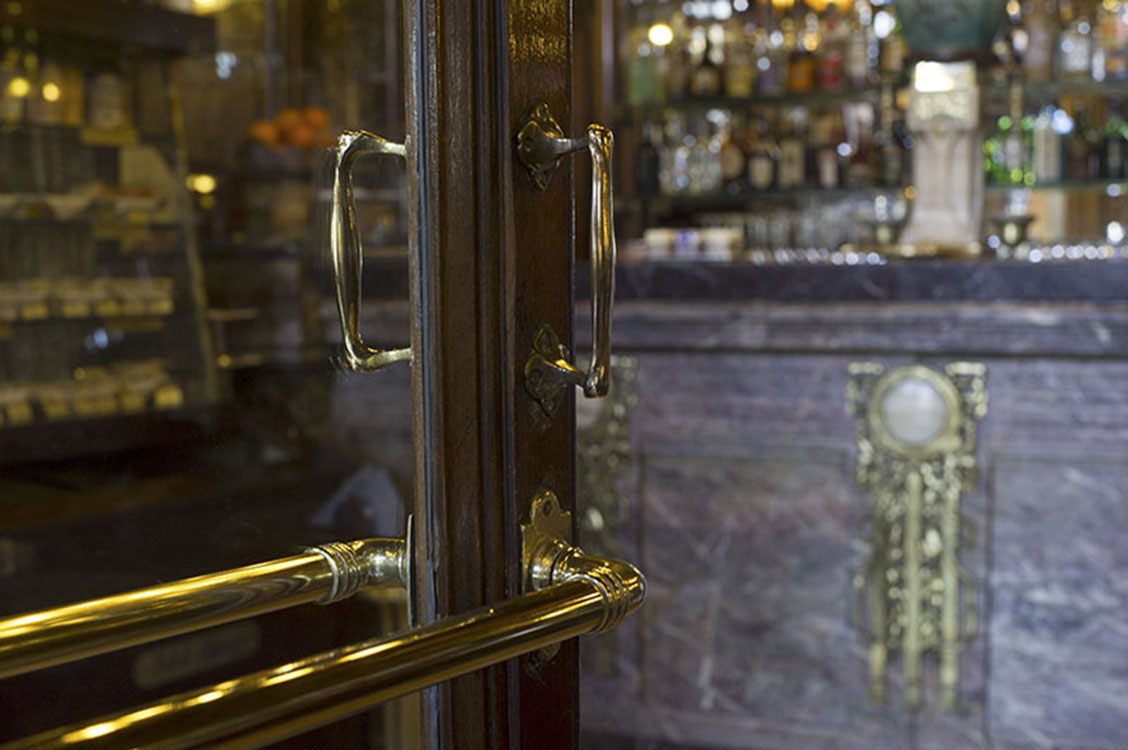 Caffè Mulassano is located at Piazza Castello 15, Turin.