Grey Music: Fashion "Flow Pas"
7 October 2013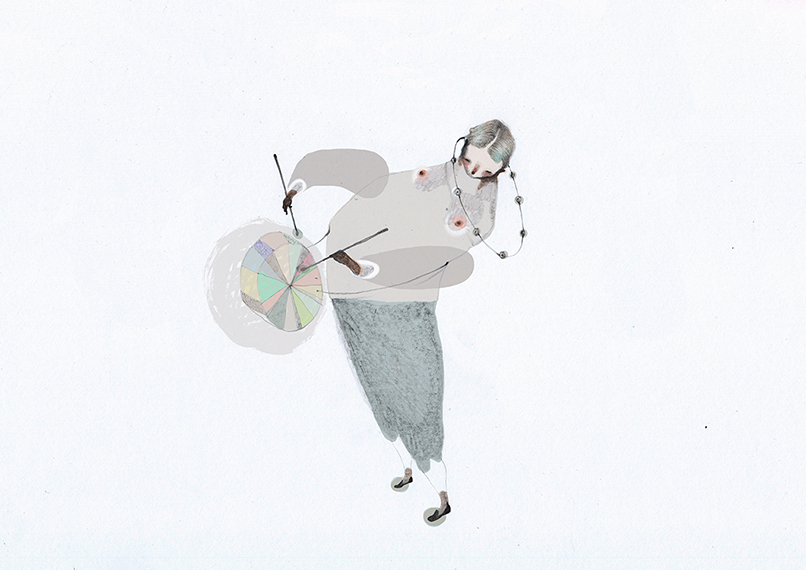 The historical link between fashion and music has been a symbiotic one, with inspiration flowing in both directions. Musical movements have coincided with expressions of style that later came to define an era. Musicians are often ambassadors of fashion and have been instrumental in launching the careers of many designers. Image is valued (perhaps more so than talent) when dissecting the makeup of a successful artist. The icons that we hold in high esteem have defined cool for generations of fans to imitate. This balance of power has made the relationship beneficial for both: with the musicians in the forefront. But what happens when this balance shifts? Do we find ourselves overwhelmed, with the agenda of the fashion world having too much visibility in music? Who is defining culture and what are the implications of this influence? To answer these questions we must examine the current state of hip-hop as a model for uncovering this phenomenon.
****
"When I see Hedi Slimane, and it's all like, 'OK this is my take on the world,' yeah he got some nice $5,000 jeans in there, it's some nice one's here and there, it's some good shit here and there…but we culture…rap the new rock and roll…we culture…rap is the new rock and roll, we the rock stars. It's been like that for a minute Hedi Slimane."  From these words the casual observer might deduce that a diss record had preceded that statement (or a response was being engineered). In the world of hip-hop a public diss is essentially fighting words, and to protect your integrity as an emcee you must assume the battle. This would be the normal protocol in a traditional sense, but what differentiates this statement from other hip-hop beefs is that it involves a designer. The man, Hedi Slimane, to which Kanye West is referring to in this statement during his BBC Radio 1 interview is the creative director at Saint Laurent. I found this a bit odd when I realized that creative directors of luxury fashion houses can now have beef.  The only time in the history of hip-hop where a designer has been publicly dissed is when Tommy Hilfiger allegedly said that his designs were not intended for the black community (something he has vehemently denied and a charge that was both never proven and later debunked on, of course, the Oprah Winfrey Show). That, however, was a different time in fashion and music: the artists were the main influencers of culture. They weren't looking for recognition from designers or even concerned with the dealings of the fashion community. There was nothing to be gained from being associated with designers or labels. There were no corporate sponsorships to be acquired through dating a top model. In fact, the cultural realities of the two worlds were polar opposites. Thick girls, unrefined appearance, and testosterone driven expression were intertwined in the DNA of hip-hop. A stark contrast from the current state of overtly feminine behavior and inflated sense of importance from the association with the fashion world.
****
"Fashion Thuggin" is a term I feel must be coined when I observe the ridiculousness of the modern emcee. When Alexander Wang promoted his new line with a video featuring A$AP Rocky he was "Fashion Thuggin." When Jay-Z decided to name a song off his latest effort "Tom Ford" he was "Fashion Thuggin." The fashion world is constantly in search of ways to rebrand themselves and to present an "edgy" image. The latest trend is to associate with a "Fashion Thug" and cross promote in an attempt for both parties to establish "cool." This is problematic: the core values of each respective expression couldn't be further from each other. There is something terribly wrong about romanticizing the sale of crack and in the next verse paying homage to Rick Owens. All of this taken into consideration has led to the softening of the music and culture. With these agendas being promoted the raw edge of hip-hop has dulled. Fashion will always draw from current trends in art to enhance its marketability. The problem with this is fashion trends are always evolving and changing from one season to the next. That's the nature of the beast. Trends in music tend to have a longer shelf life and can disrupt and influence culture for years, even decades, at a time. In the short term this marriage can be beneficial for both parties financially. In the long run it affects the credibility of the designer as well as the artist involved in such collaborations. Fashion and music will always be intertwined, but it is essential to separate true self expression and pre-meditated branding initiatives. Keep it authentic ladies and gentlemen.
Izzy's essay, "Don't Be A Follower," appears in GREY IX.