Nostalgia
9 June 2015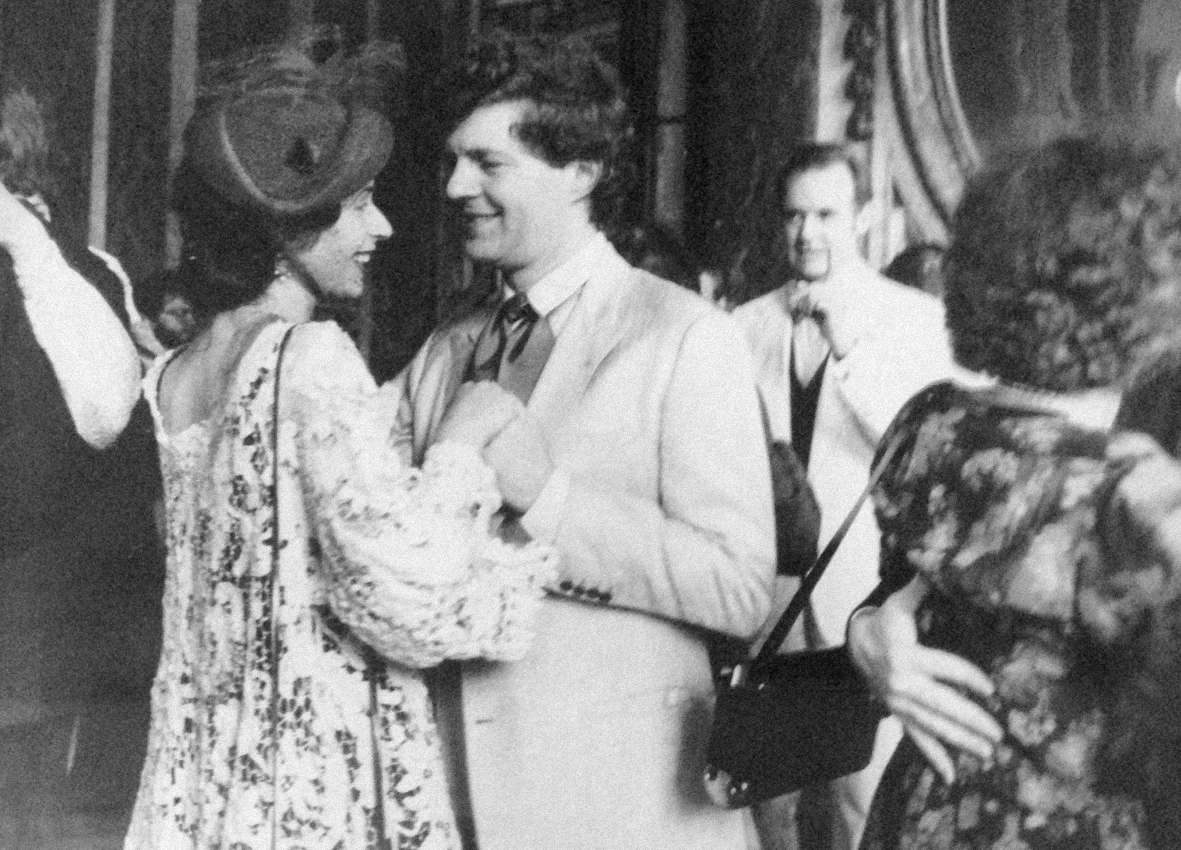 We all carry an omnidirectional looking-glass
The park is driven by Sunday noise and enormous swarms of humans. Runners are running. The rickshaw bikers explain the encyclopedia of New York to their customers in loud, broken English. Sheep Meadow is Coney Island on grass. The sky is laced with clouds. I feel like a leftover species, the only one that should not be in the Park on a Sunday.
And suddenly it hits me: an illuminated memory. This park, thirty years ago. We had fallen in love with New York, my companion and I, and our three sons. We had exchanged comfortable Munich for the City of Cities.
Sheep Meadow seemed a dreamlike Fata Morgana. A bit worn, the grass, from a concert. Us spreading a tablecloth. Between trees appears a white Rolls Royce limousine. A bit stressed. Some rust on the chrome, and that tired white here and there, touch-ups in not quite the right shade.
The chauffeur leans on the fender, smoking. We spread out our picnic, the folding chairs, champagne, fine glasses, prosciutto, napkins.
Thelma packed it. Now she herself comes walking with the baby stroller. She is terrified of the park. She wears her uniform so she will be recognized as belonging. It is the seventies, mind you.
We, our little group, had been slowly driving around in the park, to enjoy the car and the anticipation. The creation of a scene, the invitation to a fantasy.
New York was tough otherwise. In truth we were surrounded by reminders of the untamed drug subculture. But with us there were no dark shapes apprehended. We were joined to the brevity of the moment. My blood dances when I think of our naïveté.
As New York neared bankruptcy and people fled to suburbia to smooth out the creases, we had bought a penthouse on 67th Street between Park and Lex for a mere $175,000. In Germany, in a situation like this, the walls crumble. Everyone freezes. Entire structures might collapse. We admired the American optimism and adjusted quickly. Our new paradise had six bedrooms, four baths, a maid's quarters, all wrapped in terraces.
The place needed work. We met Peter Marino. He was just beginning to be an architect. His baby steps into a grand future. His number one client was Andy Warhol. We were his second.
Peter's office: one bedroom housed a cookie-jar collection. He turned my kitchen into a black-and-white Wiener Werkstatt creation, the living room ceiling in pink lacquer, the wallpaper reminiscent of chinoiserie moderne. On the terraces grew trees, and we planted raspberry bushes, fruit trees leaning on espaliers.
My mother came from a country outing with a "lovely" plant. She had fallen for its beautiful leaves. It grew fast, over everything, clinging its way along the edges of the walls. It turned out to be poison ivy.
We were photographed in this castle in the air, the corridor painted by me with sepia scenery. Anna Wintour made us one of the best-dressed couples in the incorruptible city. We were part of that short dance twirl of the late seventies.
German TV visited us. There was that curiosity to find out why we might have left after all, the fixation with the nonconformists stepping away from the pattern of transparent fragments of the past, of a well-known existence, into something profoundly different.
As I walk I have to laugh. A flock of dogs on leashes, tied together, the dog walker corralling them like wild game. We had a bull terrier then, Leopold. I would let him loose in the park, pretending he was not my dog, to give him a good run. It was so empty in those days.
When I arrive at my destination, the Metropolitan Museum, I am exhausted, not from walking, no, from a dense economy of noise and bodies. I am underwhelmed, drained of beauty, lonely. I stop thinking about it. The splendid water fountain drowns it all. There are chairs to sit in under umbrella trees. The afternoon is glinting in flashes of light.
On Fifth Avenue the cars wrangle in procession. It is Sunday. Everyone wants to get home. I am inside. I walk through the Egyptian wing. I follow the sign: Through the Looking Glass.
I walk into the company of Delfter Blue. It traveled from the China of gods and nobles, terra-cotta warriors, to the dresses influenced by chinoiserie, the robes linear in majestic symmetry, patterns of flowers embroidered into stiffened silks, a wearer's dream. Centuries of tradition and symbols. Exhibited in between all those splendors, dresses created by Yves Saint Laurent, and the Asian Spring by Gaultier, exquisitely cut exoticism, sleeves wide as wings.
And right here the mirage begins to take me into its middle. As I walk through the corridors I am thinking about an exhibit from back then, a historical fashion show featuring Sissi, the Empress of Austria, her clothes and portraits.
Embroidered silken clouds of splendor, kid leather shoes gloved over her feet, and riding boots for her passion, worn to the sidesaddle with those tailored frocks. Domed skirts held by the architecture of crinolines. Her corsets wonder works of fishbone, stitched into a magnificent piece of body art, to make Sissi forever into a goddess of art and artifice, that eccentric beauty from the household of the Bavarian king's brother. Ah, and Sissi's hair, a mare's mane, a Rapunzel braid. Sadly I did not inherit it. My sister more so.
I am photographed by Bill Cunningham, Sissi's profile and mine next to each other. She is my great-aunt, my grandfather's half-sister. For the occasion I am wearing something in crinoline, my waist pulled tight to the barest minimum of breathable air, just like hers.
Sissi didn't like being an empress. She was private, well-read and very chic.
Back then, we all, we being everyone, went to the grand opening nights of these fashion exhibits. Everybody was there decorating the crowd. Joey Arias, corseted and gowned, greeting you with a song. There was Klaus Nomi, who had sung for us while we dined. Diana Vreeland, her coiffe a Japanese geisha's exaltation. Halston and Liza Minelli mingling with the downtowners.
They had pulled together Cirque de Soleil creations, death in artifice for an audience, for the only night, that moment of exalted beauty. It was the feast to end all feasts, the party to think about throughout the year.
Ludwig took me to the dinner soirees here at the Metropolitan, where we dined with Andy Warhol and his circle. Oh, gee, you are a princess, he blew onto my shoulder.
In The New York Times the next day, the caption below the photos of Ludwig Kuttner and Beatrix Ost and Jackie Onassis read: Look who came to dinner. We came from so very different a world that we had no idea, but we loved it, and yes, we were thrilled with the attention.
Those early splendid years in New York prepared us for a malady we were not excluded from: when your life splits into Before and After. The grand teacher.