Peter Scott, No Place Like You
11 July 2013
"Transmitting a fantasy of the metropolis through seductions, appeals, and commands, the contemporary 'consumer city' shapes and reshapes itself according to conflicting agendas, while producing images which belie the contradictions inherent in urban life. Promoting the needs of individuals disconnected from the material specificity of the built environment, the experience of the city is gradually shifting from one of cultural interaction and negotiation between the individual and the group, to the production of undifferentiated spaces which provide consumers the means to commune over shared lifestyle choices.
While the idea of a 'neighborhood' is grounded in a definable geography, the images produced to advertise their place within a hierarchy of style celebrate aspiration as an end in itself, equalizing all locations as potential places for luxury living. Eschewing privacy in favor of publicizing a domesticity that inspires envy, the transparent glass facades employed by many new residential structures provide the passerby with life on display, a living billboard populated by a growing demographic that could someday include 'you.'
The exhibition No Place Like You emphasizes the underlying perceptual phenomenon of the ever-shifting urban condition, where the physical experience of the city is gradually transformed via the psychological 'space' of identity culture. Combining paintings done on the reverse of canvas which gradually reveal faces one might 'look up to' and find on billboards, with photographs of 'high-end' residential building sites that collapse distinctions between image and structure, the work in No Place Like You conveys the disorienting nature of a mediated urban space, where connections between individuals and their immediate environment seem increasingly tenuous."
-Peter Scott, No Place Like You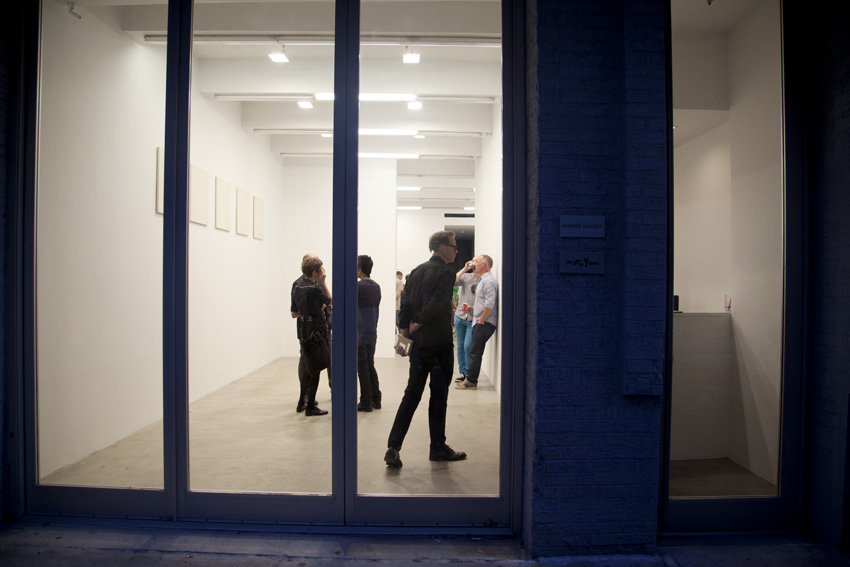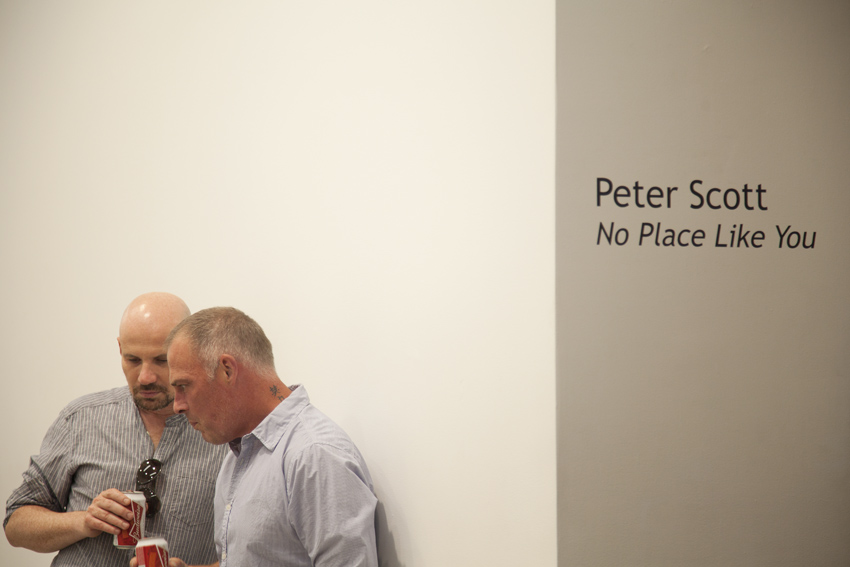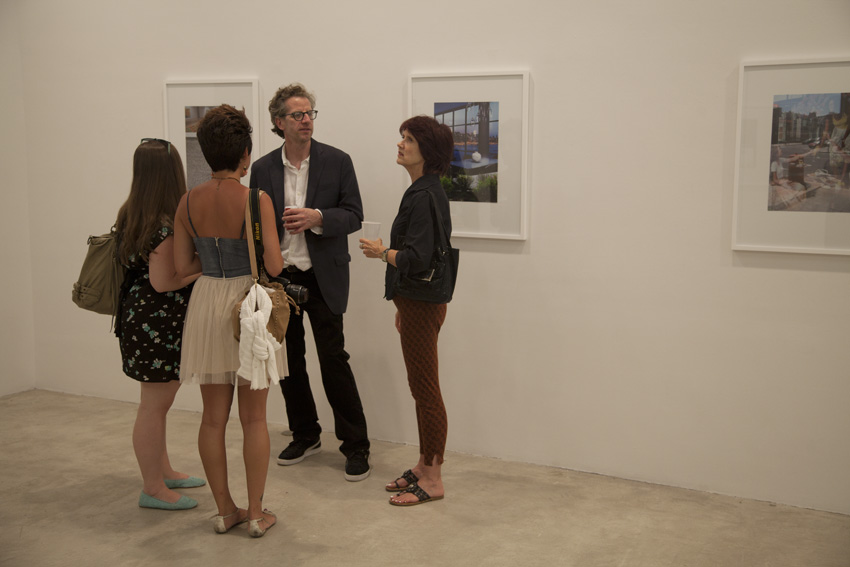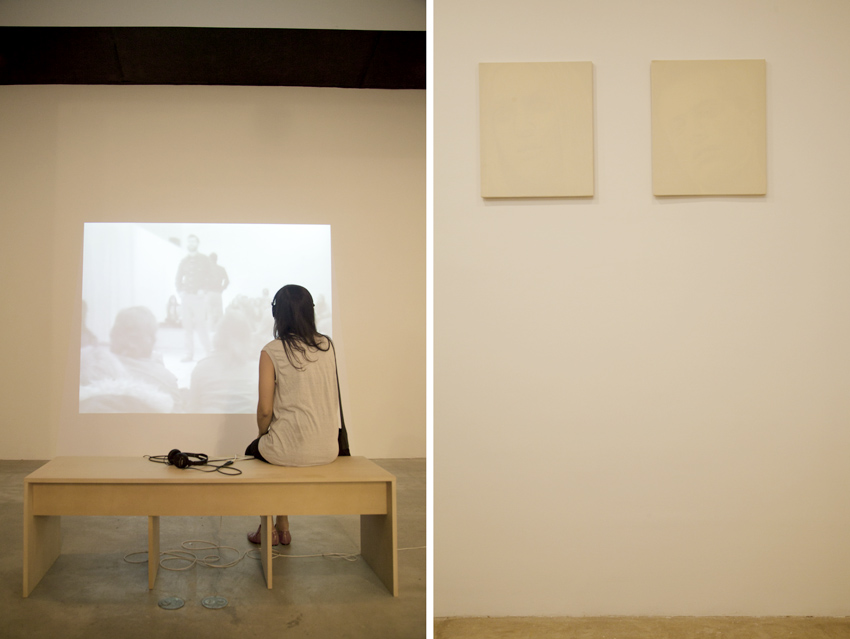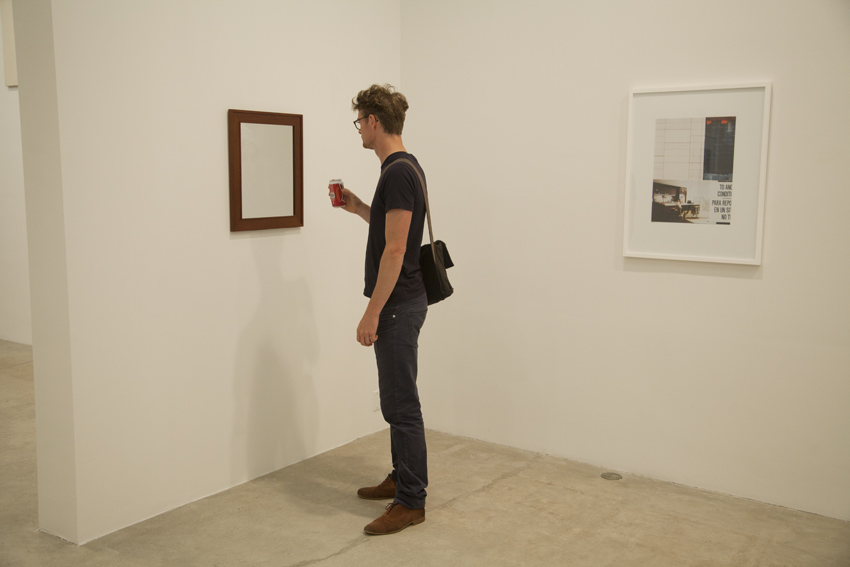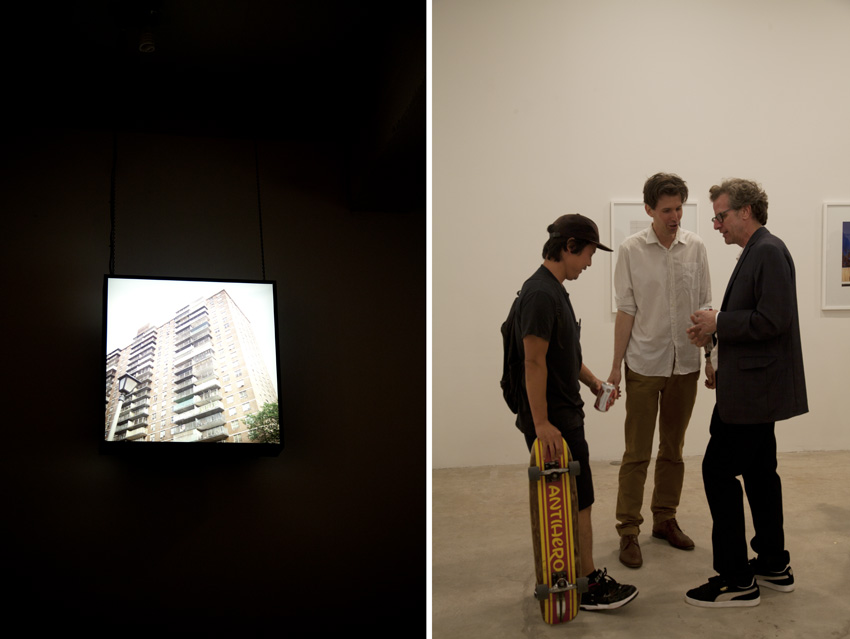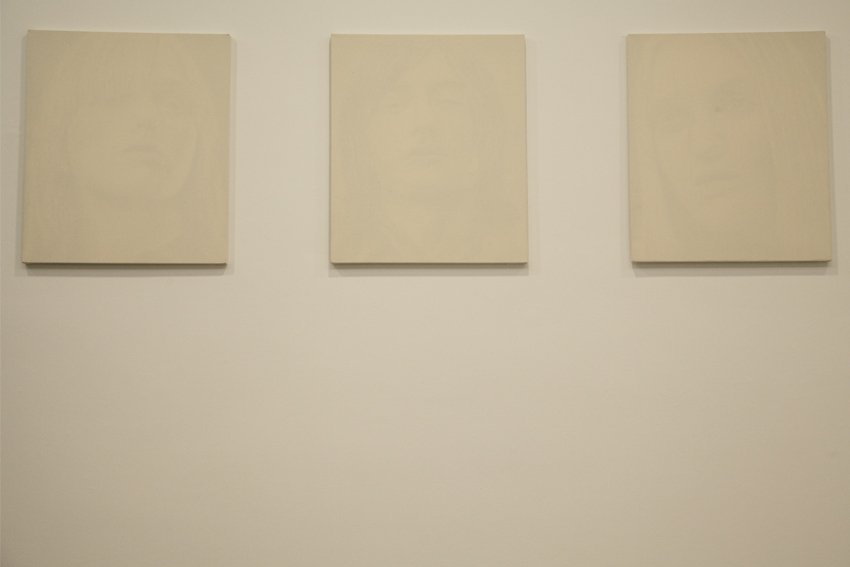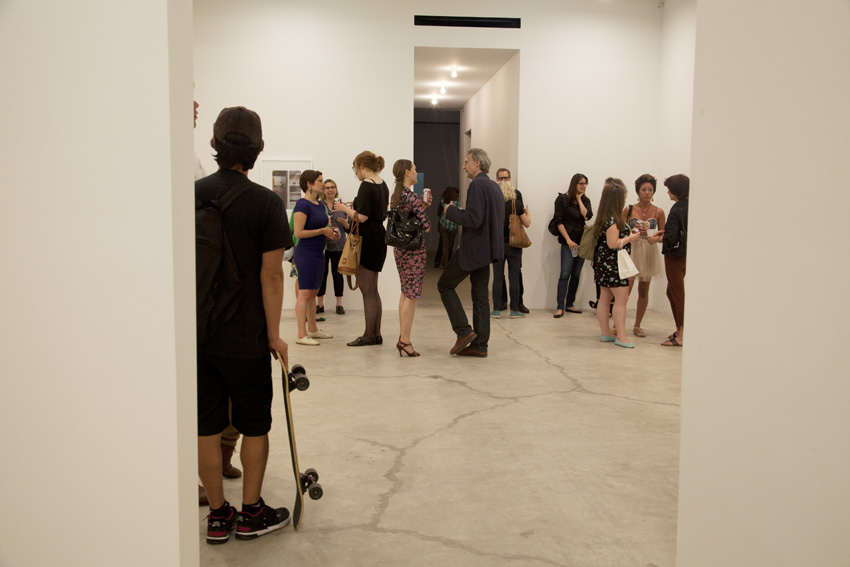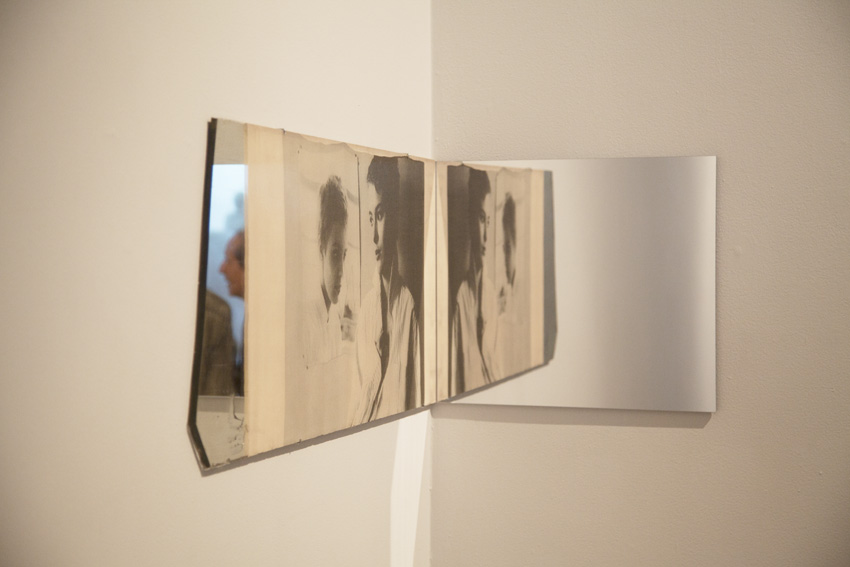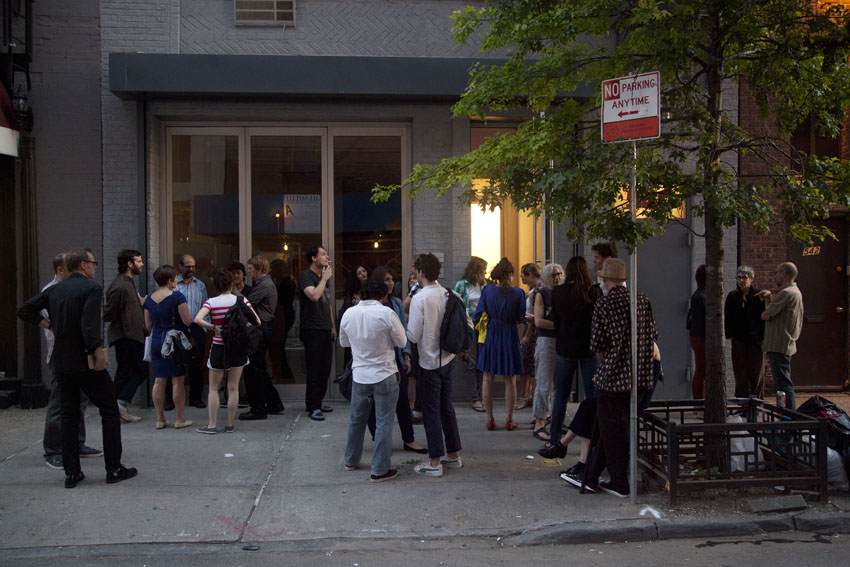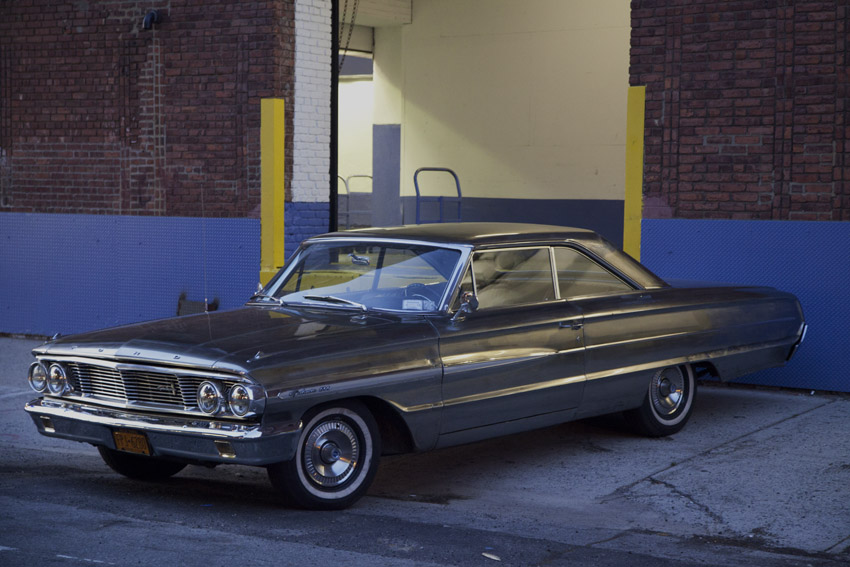 The exhibition is accompanied by a related group show, No Place Like You (Continued), at Shoot the Lobster, with works by Dan Graham, Servane Mary, Heidi Schlatter and Jaques Tati. The opening reception for the two exhibitions featured Olivier Mosset, Servane Mary and Jacob Kassay's Ford Galaxie.
No Place Like You and No Place Like You (Continued) will be on view until August 2nd, 2013. 
Martos Gallery and Shoot The Lobster are located at 540 West 29th Street.