Small Gestures
13 April 2015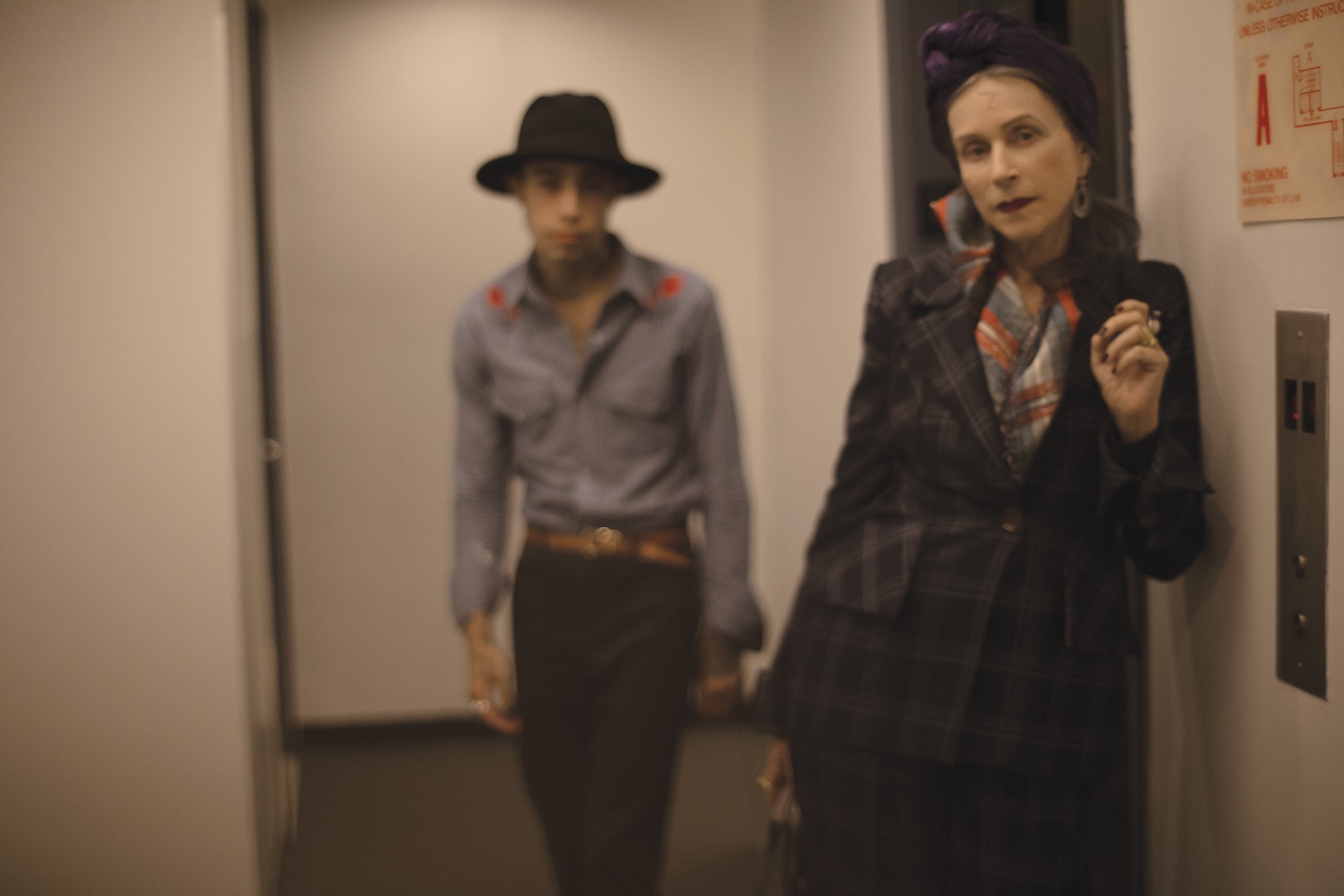 The magnitude of small
"At the Halline salt mines, one of the miners gave her a present of a twig ... When they returned to the surface of the earth once again, the rays of the sun set off in it a manifold glittering...which had transformed the dead twig into a truly miraculous object, appeared ... as an allegory for the growth of love in the salt mines of the soul ..."
     -W.G. Sebald
And then Nature has endless gestures for us. We take them as givens but really they are gifts.
Toya from Thailand prepared a meal for us. She is loud in the kitchen, and demanding of herself. In her tiny body reigns a general. For truth and attention.
The kitchen is the center of everything during the day. The slate tabletop can become crowded with opinions. If you need to make a phone call you had best leave the room.
It is night now. The meal the general cooked, with its fiery Thai flavors, has been arranged on a long serving board for the guests to take and sit down around the table in the great hall. This is where we dine in celebration. The light is given by candles.
We eat in slow motion. Paintings look down upon us. There is a monkey with spectacles on. A dog, a mastiff, just devoured a woman's shoe. Freud symbolized into a landscape. Birds with their eggs flying through a sulking nature of trees. Tall figures sculpted and bound with straw, standing by, watching. The stuffed head of a bear.
On both sides of the great hall, doors are wide open, and further on, fires are burning. Beloved house.
When you look up to the silent ceiling above our plates, your eyes catch a gigantic arrangement of twigs and nests and painted eggs, forming a halo of communion. It is Easter. There are a few people missing now, out smoking, filling their glass.
Through the door into the quiet twin room, I see one guest sitting by himself. In utmost comfort, I can tell, one with his thoughts. Part of him is obscured by yet another floral wonderment of Kasia's genius.
It is Brantly. I know it is him. The moment I have swallowed my last forkful of fish, I want to join him in his silence. He fits into my house like a son.
He rolls a cigarette philosophically and starts talking about Texas, taking a critical look at his origins. He is a Finnegan, can mix Texan and Irish accents like a ballad. I laugh a lot. I can understand the brilliance he extracts from the humdrum round of home. Brantly is a wordsmith.
As he speaks he bends a bit closer to me, as if discovering a true design. He feels older than he is. In fact, my granddaughter just asked me if he is Valentina's father. I do understand what she means. It's not his looks. It is a subtle weight that he carries, the weight of words, of a scribe.
I have this coat I adore, he says. It's a gift from my father-in-law.
Vieni qui, he said, winking with his hand, downwards, as only Italians do. He was as tall as I am. He laid his elegant black coat over my shoulder. It is yours. Il cappotto ora é tuo, he said.
That gesture, so small, so big. I was the son he did not have. He was a father to me.
We drove through Rome. He would stop. You know, he was a priest until he met Valentina's mother, Giuseppina.
Priests should marry. They should be allowed to. So we drove in Rome. He would stop for a beggar. He bent down to her and tied her shoe. Then he kissed her forehead. It had magnitude in its ordinariness. I wear his clothes.
You can read in Brantly's face. It exists in fragments of what he feels. The fragments of what we feel.
A photoshoot. A young man arrives at my place in New York. A bit hesitant toward the new, reserved, unsure what to expect. Later he reveals that he feels sick from the Cuban food of the night before.
Somehow he feels like a relative.
Everybody has arrived. I am dressed and undressed, photographed and filmed. It is about the jewelry I am wearing. Casa Reale. There is a mute watchman attached to the precious boxes of jewels. No one would mug him. He looks too ordinary. You cannot even make out his profession.
The cinematic photographer—Trent is his name—is so very polite. Please, again, he says to me.
At the end is a flurry of Q & A, questions in quick succession. Before we all part, I make Trent one more camomile tea. Then the counting of the jewels. Then everybody leaves. The door is shut. Click.
The afternoon promises to pass quickly. I am moving chairs back in place. I empty coffee cups. The sky descends slowly into evening. The night is in preparation. I am hungry.
Outside the lights are illuminating shop windows. The cafe, Mac, and Kiehl's—"since 1851." No turning back the night with its promises. No variation. It is too ancient.
While I am strolling towards the small restaurant, to eat a solitary meal, a young girl asks me whether I could give her the money for a subway ride. My hand feels for my portmonnaie.
Oh, I forgot it at home. I ask her to wait for me. It will only take me five minutes. I am glad her small begging gesture, so close to my home, saved me from some embarrassment later at the restaurant.
On the way home, after I have eaten, I think about yesterday, the Sunday of Easter, at my farm. The yearly return of a celebration, a tradition we started thirty years ago. There are teenagers now we knew as newborns. Within the frame of events there are gestures of surprises. Details get altered. A wonderment of unexpectedness. A forgotten face, with a bouquet of tulips, enters the kitchen. Anna makes a dress for the occasion. She trails off into the maze like a peacock. Some parts alter the past to enter the future. Badinage. Please, more playful banter.
The significance of an event, like that day. It rings in spring. There is the true Easter tradition. And I will always receive the stroke of the unexpected. Tradition is a custodian with its own allurement of surprises.
I fall into bed. By five in the morning I have conquered exhaustion. I reach for my iPhone, check on what I missed. And there is a thank-you: after your interview I thought it might delight you.
A small film, Trent's life as a boy. The significant role his father played: you should be afraid, you will need it later, he said to the kid, ending way up high on a ladder.
My iPhone is too ridiculously small to fathom the depth of the story. His words come and go, a stream of sound, melancholy and precise ... inconceivable magnitude ... 8/6/1944 ... eighteen billion years ago, time was born ... we are born out of this world ... mythology of birth, man in space ... you move in infinite directions, and where you are now, there are no edges, only curves ... blood, the island of a femur ... I saw your mannerisms in your grandson. Just now I heard your voice. It came from me.
His face, like a Dürer drawing. I am bewildered and mesmerized. I want to see it on a large screen. This small gesture.