Sweet Chick - Brooklyn
8 October 2013
We sat down for a quick Q and A with John Seymour, the owner of our favorite Chicken and Waffles restaurant, Sweet Chick.
Why "Sweet Chick"?
My partner Sam and I wanted to come up with a name that really represented what we do. We thought about it for months as we tested chicken recipes. When we decided on our sweet tea brine for the chicken it just clicked and we thought, "This is it! Sweet Chick!" Since then the Sweet Chick name has really dictated who we are; sweet and friendly service and of course the sweet and salty combo that is chicken & waffles.
Being born and raised in Manhattan – and now living in BK – what made you want to go the "Down South" route with the menu?
We love southern food!  Who doesn't?  When I realized that Chicken & Waffles actually originated in New York, Harlem to be exact, I thought, we NEED to bring this back to New York and make it the best it has ever been.
Who's your ideal eater?
Anyone who has a love for food and wants to enjoy themselves.  We like to have fun at SC and want our guests to have fun too; you won't find any pretentiousness at SC.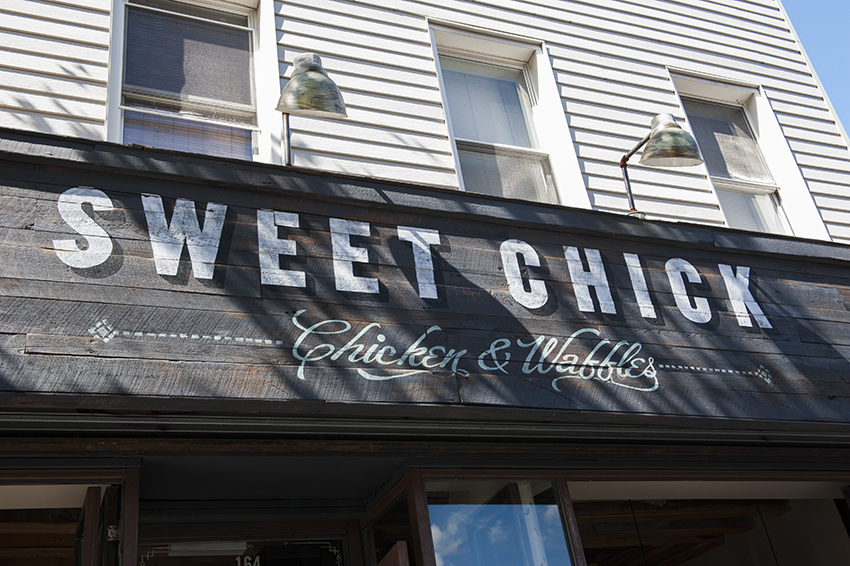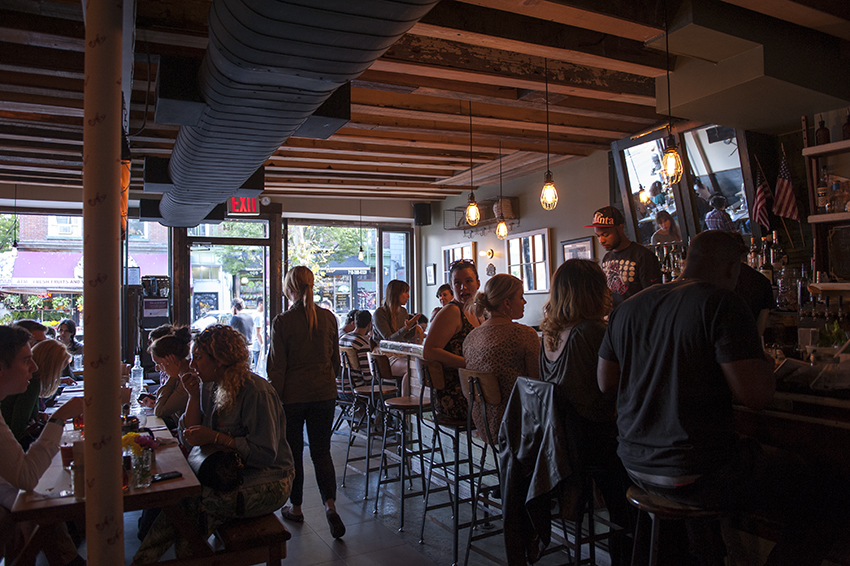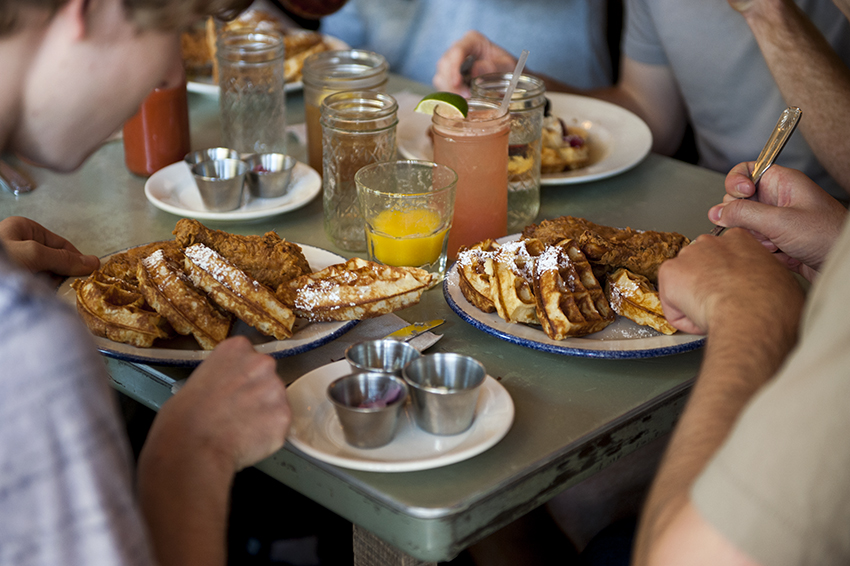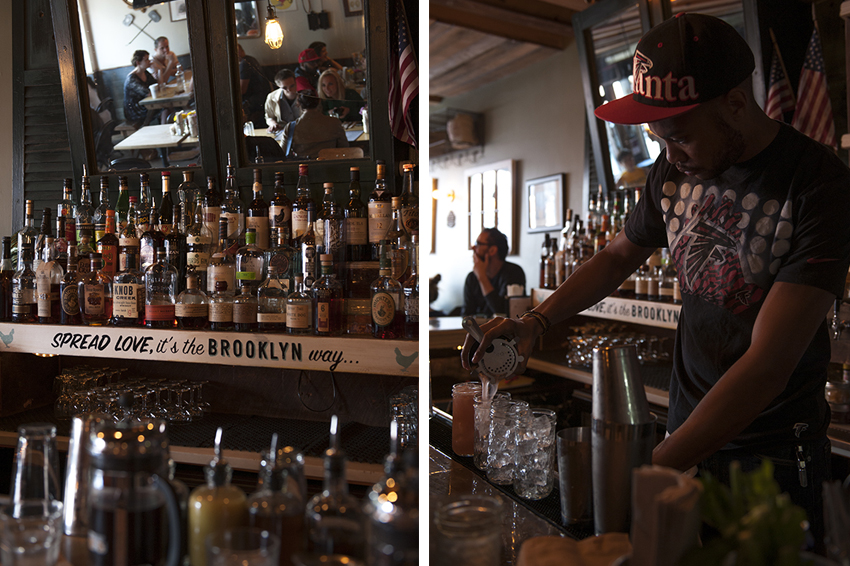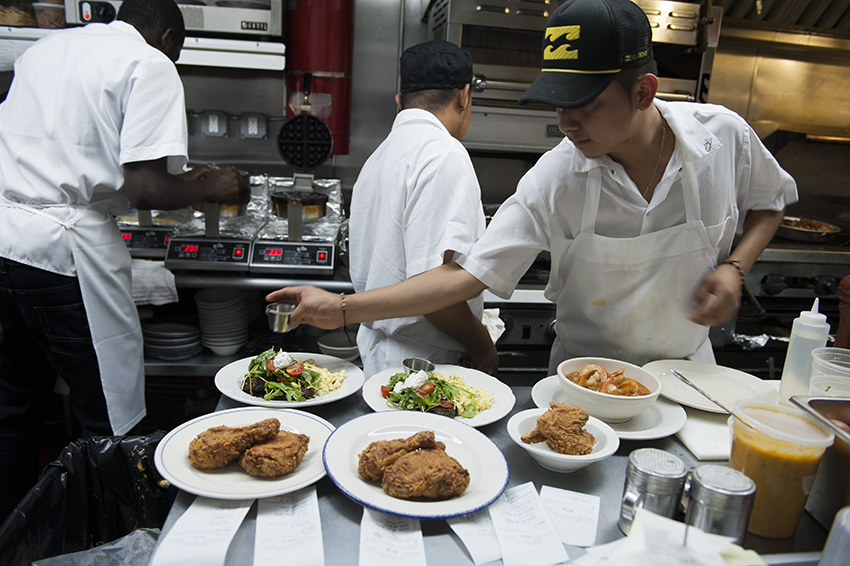 Having seen the changes the city has gone through the past 3 plus decades, did you ever think you'd end up opening a restaurant on, perhaps, the street that most represents the latest wave of gentrification?
Wow, Bedford Ave has definitely changed of the past decade. I originally moved to Williamsburg 12 years ago for cheaper rent, sharing a loft with friends. Overtime I became part of the neighborhood and ultimately opened my first business there in 2006. Its my community, my home, and I'm glad to be a part of it.
You grew up around bars? What was that like? How does it compare to today?
Growing up, my father was a bartender on the Upper East Side.  We used to do our homework on the bar, carry a few cases for him and make some tips to buy pizza.  New York has changed a lot since then, everybody knew each other in the neighborhood. Nowadays, people pass you by on the street – there seems to be a lack of community.  I like to think I bring that old-school feeling to my restaurants.  You can catch me with my kids hanging outside, interacting with everyone on Bedford – we want Sweet Chick to be a steadfast part of the community.
What's next? New locations?
We definitely want to grow the Sweet Chick brand and have a few ideas in mind. Stay tuned for 2014.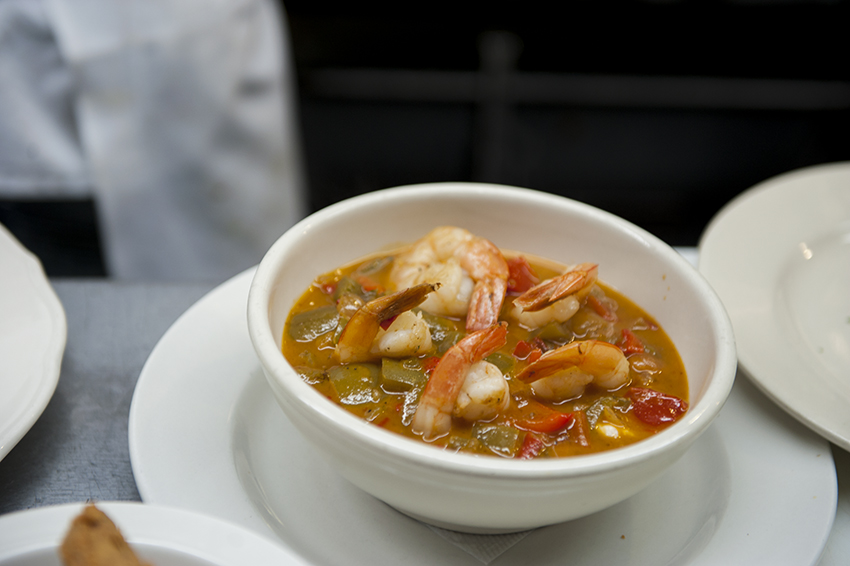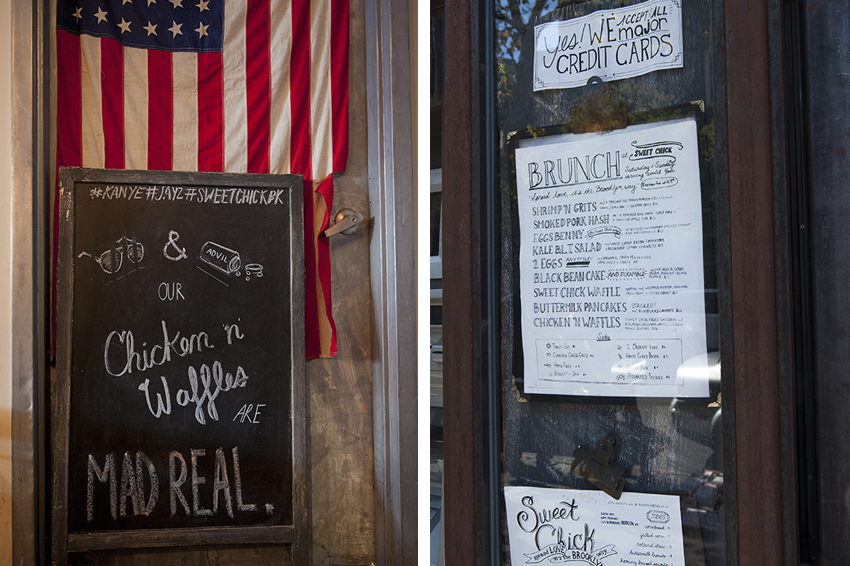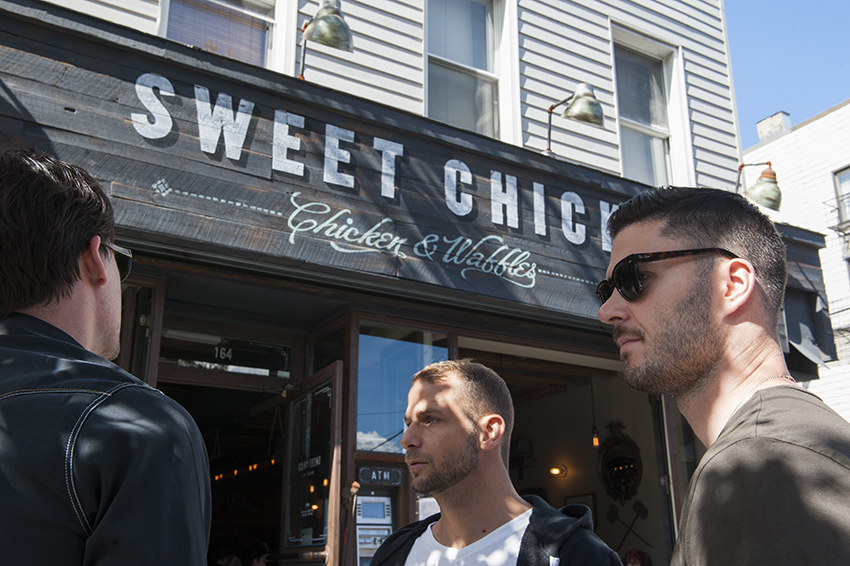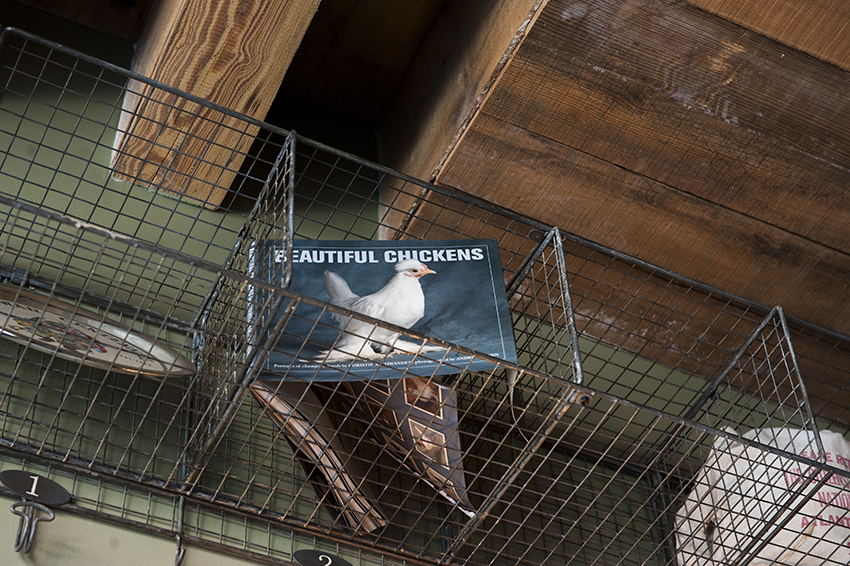 Sweet Chick is located at 164 Bedford Avenue, Brooklyn.