The End of History - New York
19 September 2013
The West Village gem, The End of History, is a meticulous collection of vintage, rare and unique glass and ceramic ware, from the early 1900s through the mid 20th century. This menagerie of glassware houses hundreds of specially hand-selected glass vases, bowls and decanters, as well as ceramic dishes and sculptures.
From warm amber hues to vibrant cobalt blue, sheer emerald green and opaque grey, every color and shape of glassware is represented in a variety of silhouettes. Having curated the shop since its inception in 1997, owner Stephen Saunders calls the use of glassware in décor, "the jewelry of the home."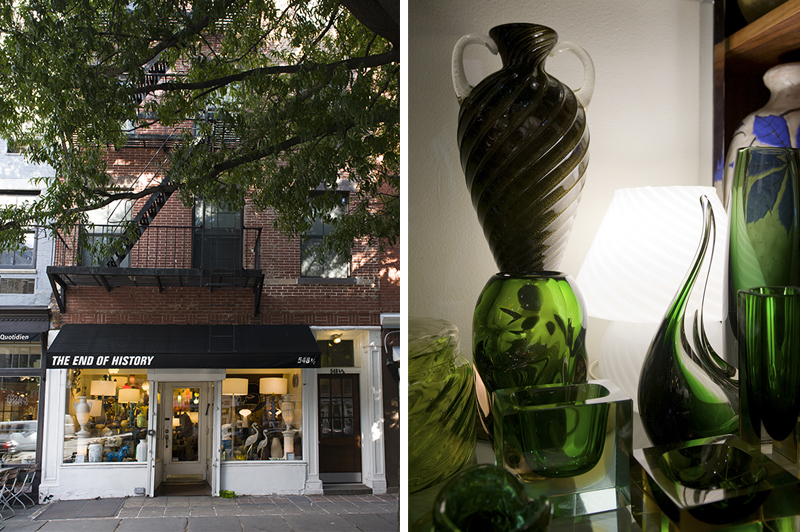 On the right: a mixed selection of Italian and Scandinavian glasses in green.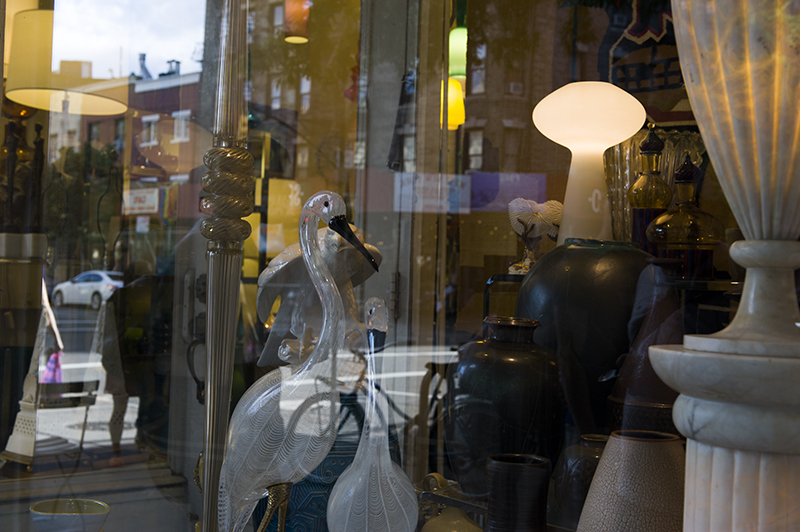 Murano cranes by Licio Zanetti, circa 1980, peering through the shop's window.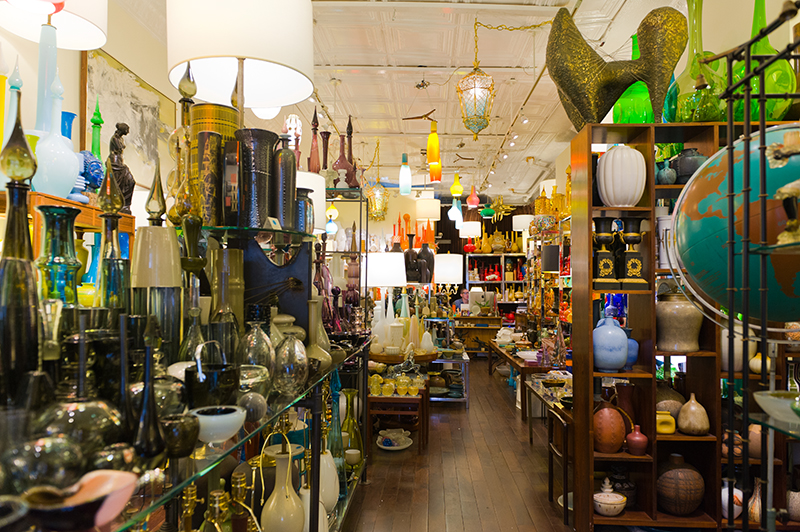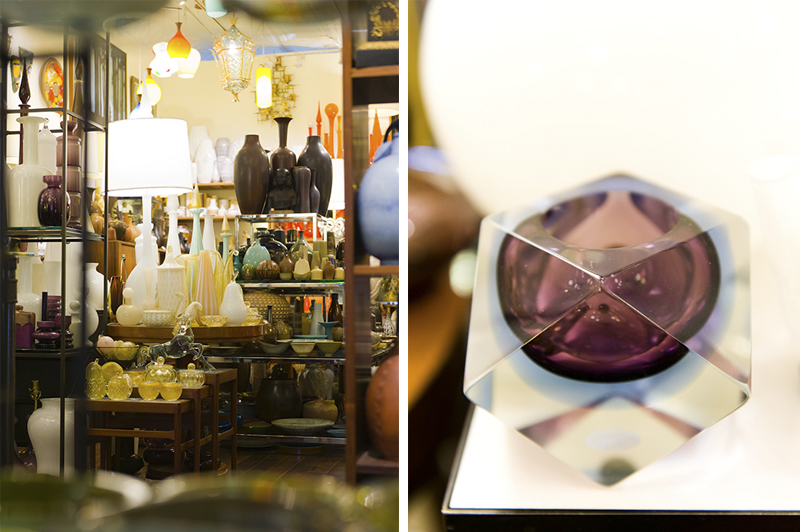 On the right: a close-up of a murano faceted Somerso bowl, circa 1960s.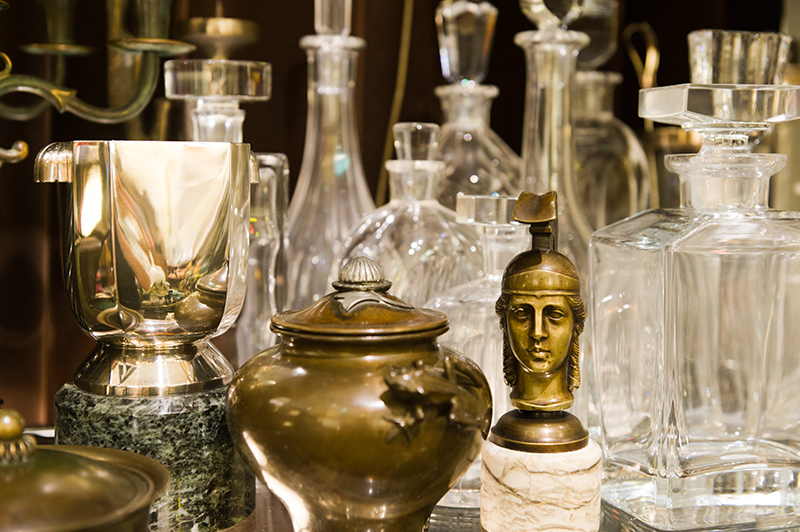 Left to right: a French deco silver trophy, a Scandinavian deco bronze censor, and an Italian warrior bust.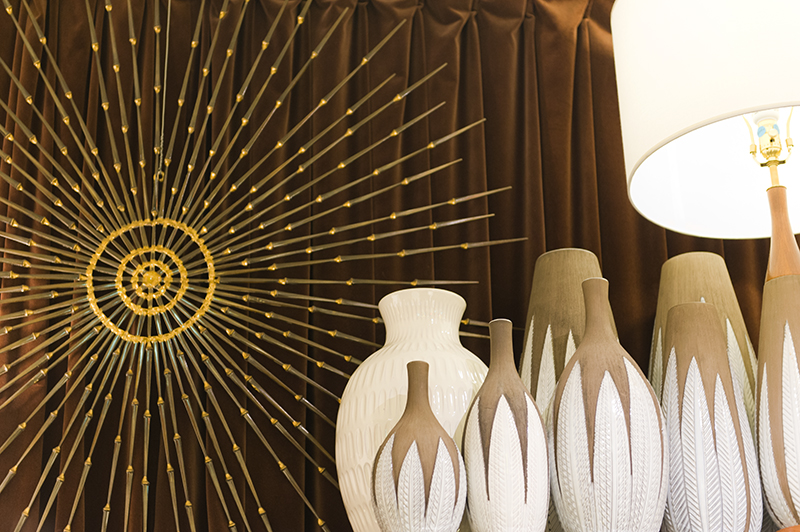 A 1950s "nail sculpture" serves as a backdrop for a group of Paprika vases designed by Ekeby, Sweden, in the 50s.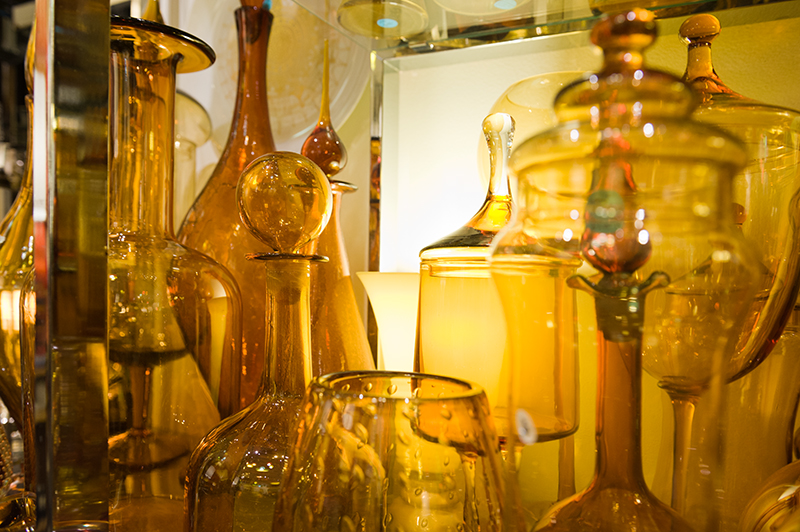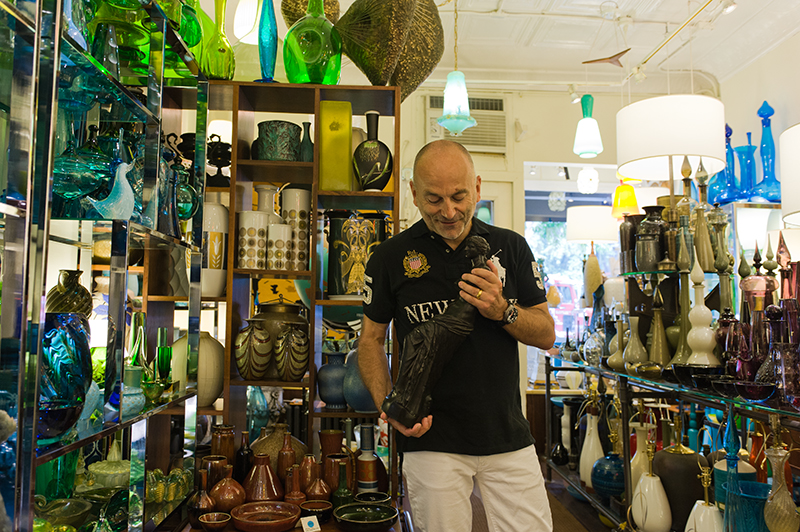 Shop owner and founder Stephen Saunders holds a Parisian Grand Tour souvenir of Venus de Milo, circa 1900.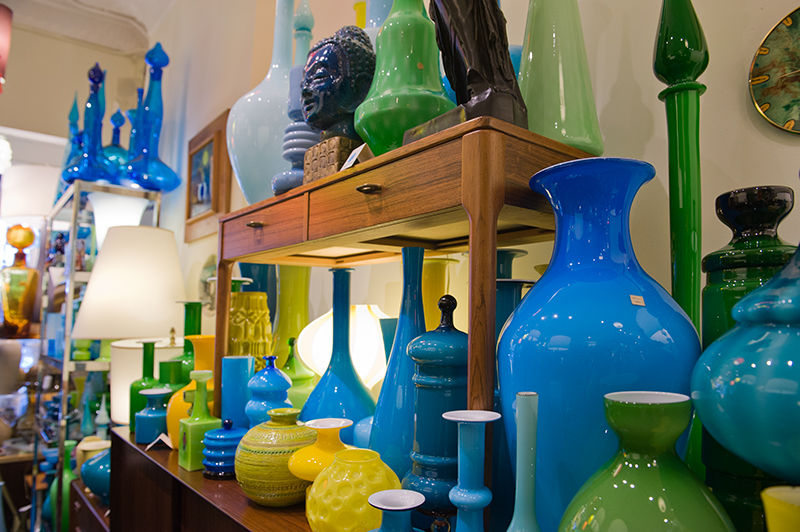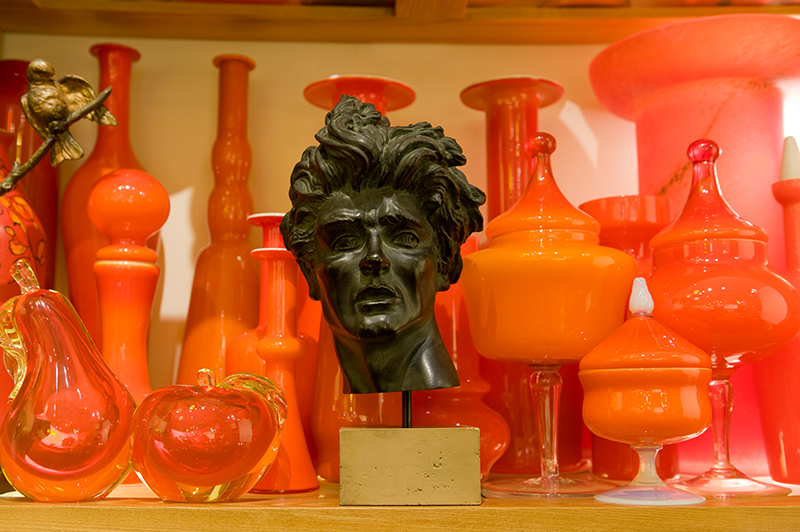 A resin bust by Edward Melcarth from 1968 stands in front of an array of clear and cased orange glasses.
Hanging from the ceiling are a number of colored Vistosi lamps.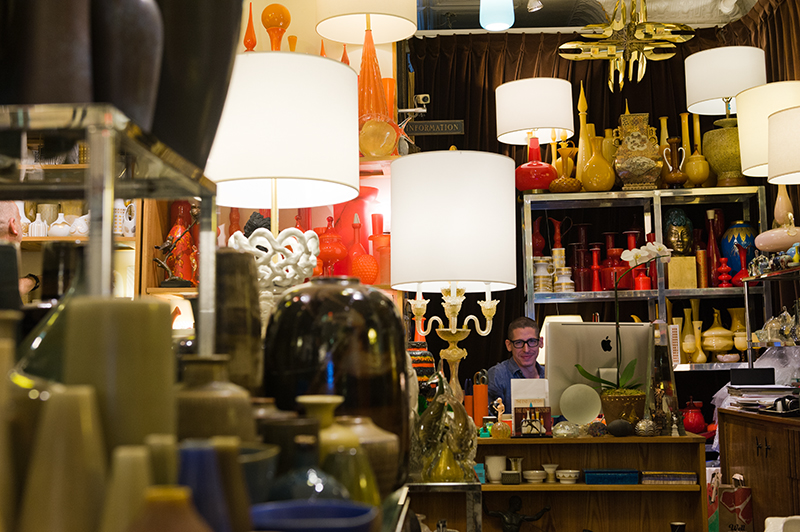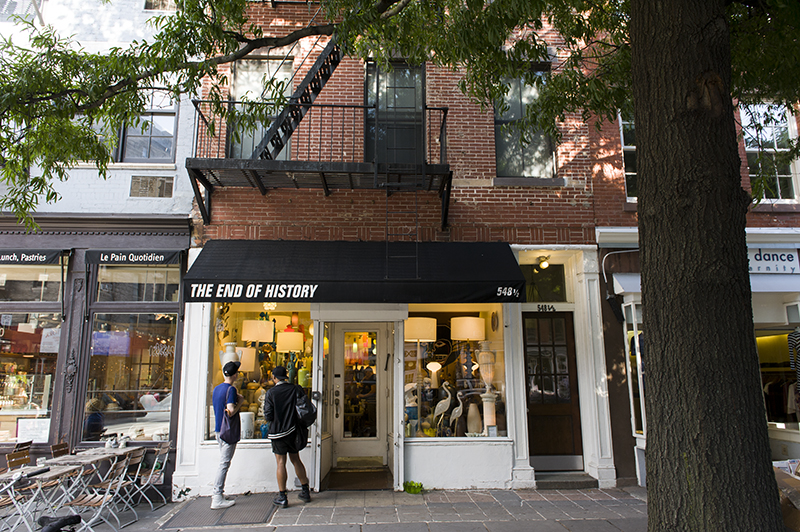 The End of History is located at 548 1/2 Hudson Street, New York.