The Hatter
2 March 2015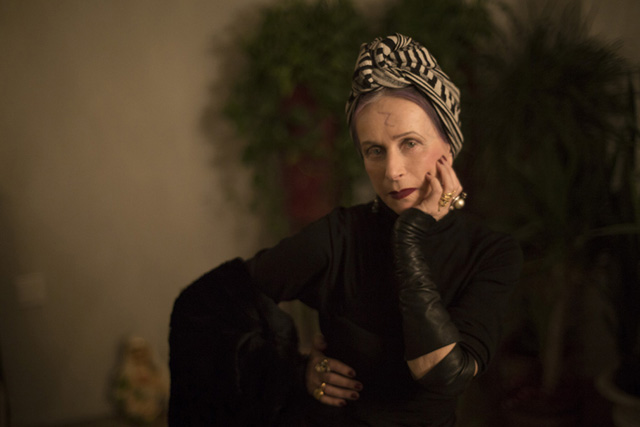 At Every Moment I Discover a Universe
The California mornings are chilly, unexpectedly so. New York has a snowy winter this year. I left between snowstorms, but I'm never cold there. The heat is on.

We are driving north, to Santa Ynez Valley. The hills are borrowed from China.

I enter a hat shop. The gentleman behind the counter is a real hatter, as it turns out. He measures my head size with a cold, round instrument made of steel. Before pressing it onto my forehead he warms it with his hand.

I am bewildered by the craftsmanship of the hat I hold in my hand. There are miniature black pearls nestled along the rim, as if holding hands.

"It's made up on the mountain, by a woman. They are the only ones who can still do that sort of work."

In that pale light, in the company of cowboy hats, in this ancient tradition, boots are shaking wooden boards. The sound of a horse whinnying.

I put on the hat. I look at myself in the mirror. To my mind, this hat commands an Arab stallion. I will wear it in New York. My narrow back becomes smaller. The hat's brim is the width of my shoulders.

In the city streets, hands gloved in black, woolen coat black, I pass shop windows, not to see the wares, no, to look at myself. The ancient delight of being a woman. The hat walks me. The city is my instrument. I play the city.

At street corners I become transparent. I cross over, followed by a regiment of eyes. I am okay with everything. You know what I mean.