The Scar
15 March 2015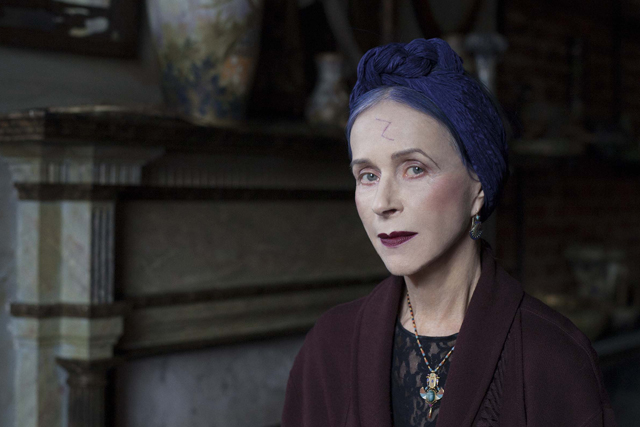 The cosmetic vanguard - wear them with pride
A new way of seeing the body, the self, embracing it. A new cosmetic consciousness. It's an attitude. It comes across as a positive statement, a piece of fashion.
All cultural events come down to chemical changes in our cells, our neurons. All events leave mind-altering traces, and those are the changes in our consciousness.
The long result of years tells other tales too.
I return to a bright afternoon in the city I left for another. The streets offer me a polite bow. From a window I hear music, thin and high-pitched. The statue of Max Josef, his green frock, reminds me of summer. At his feet, a flowerbed without flowers. Little dachshund lifts his leg.
I see a figure of a man coming closer. Its familiarity feels ancient, something from distant youth. But now his body has expanded, engulfed his self.
It takes an act of courage to visit the one I once knew. I remember him as a superior youth. Where are his scars? The one I knew is hiding within that mass of flesh. Life has bullied him. I feel denuded.
All culture is really an art of scarring. Bodybuilding is the same. You break down the muscle fibers and they reconstitute themselves on a new plane. You become a gladiator, it happens in fragments of time.
Physical and mental culture can be linked in a scar. The dramatic events change us. All is scar, really, everything that leads a cultural environment: friendships, death, marriage leave a trace within us, scars of the times. We wear them and show a way to survive everyday life, show we can still carry on, in fact, can transform it and master it.
I have a scar. Yes, in the middle of my forehead. A bit to the left, as if I had designed it. What led to it?
I am burned by the sun, now kissed by the sun.
In the doctor's office I am beside myself. He has to figure it out: an unconventional way to close the wound.
And then it happens. While the stitches heal, my whole attitude changes. I see my face as part of the whole, like the combination of a safe hermetically locked in convention. Now I hold the key to my new attitude.
You are magic, a man I once called Panther said to me. A fragmentary token of a moment in his convictions for me. It left a grand gesture to believe in, an invisible inner scar, a beautiful one.
Scars happen as long as you live.
Valentina wears a scar in her face, on one of her brows. I don't need to know where it came from, how it got into her skin, what innocence had to be left behind.
Our facial expression becomes a "brand," our posture, our walk, our gestures, the development of our personality, all of it penetrates insignias into the skin of life.
A wound left by the end of a love, left on our tissue of sensation, so deep you feel you cannot recover, as if you exist too deeply. Your life feels like nothing, like worthless clothes, like shredded leaves. Your breath is short, your steps without arrival, circling the labyrinth of a thinking animal. The scabs of the wound are thick.
You walk outside without sky. Compromises litter the sidewalk, regrets you step over. The world has changed into a blunt, ill-timed question. There are visions of despair lowering as streetlights.
But then Time, that merciful god, holds your hand. Hmm...yes, all scars heal. My dogs shuffle around me for attention. I begin to exist. In fragments, like a puzzle on paper, my steps become firm. Notes are written everywhere. I will never go there again, that abandoned loneliness.
Yes, yes, but it awaits you, your future, like an untouched dish.
The survival. The anthropology of practice, pertaining to an ancient rhythm in the scar tissue of my existence.
Then: miracles are the most natural thing.
My scar reminds me to turn all negatives into positives.