Tom Dixon for Adidas
29 April 2013
British designer Tom Dixon and sportswear powerhouse adidas came together during Milan's Salone del Mobile to present their collaboration, launching the first capsule collection, with four more to come. Dixon's involvement with the apparel industry comes in the form of garments and accessories driven by practicality and inspired by workwear materials. 
Notable is the set of luggage, composed of detachable and specialized compartments to hold all the necessities for a week-long getaway. The industrial location of MOST, Milan's Museo della Scienza e della Tecnica, served as a background for the presentation. A reproduction of a nineties train station visually held the garments together, staged to show different layers of their multifunctional design.
Below are questions to the designer Tom Dixon and adidas creative director, Dirk Schoenberger.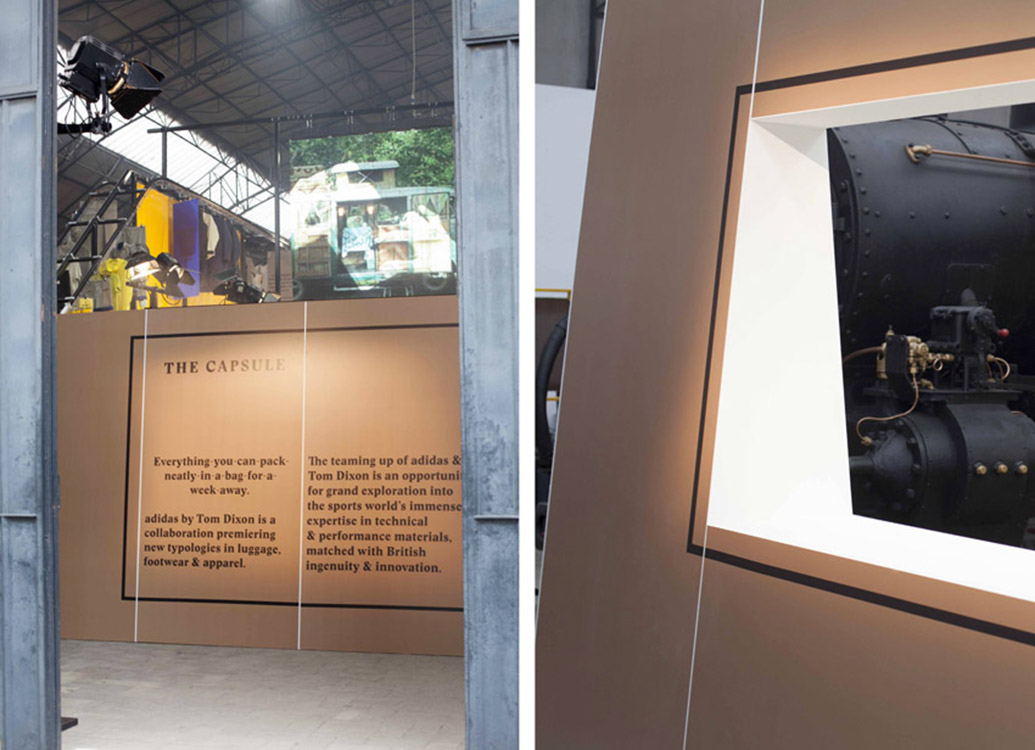 GREY: "Everything-you-can-pack-neatly-in-a-bag-for-a-week-away" is the motto behind the creative process for this collection. Beyond the practical necessities of a traveler, do you also see a desire for a return to the essential?
Schoenberger: Today most things change so fast, have such a short lifecycle and therefore become very exchangeable. The desire to concentrate on the essential is a normal reaction to that, both in fashion and life.
Dixon: You are right! I think that we may be confronted with too much choice, too much complexity, and excess functionality in products generally. There is for sure a desire to return to a more basic simplicity and this collection is an attempt to strip things down to some essential needs in an easy to understand mini collection.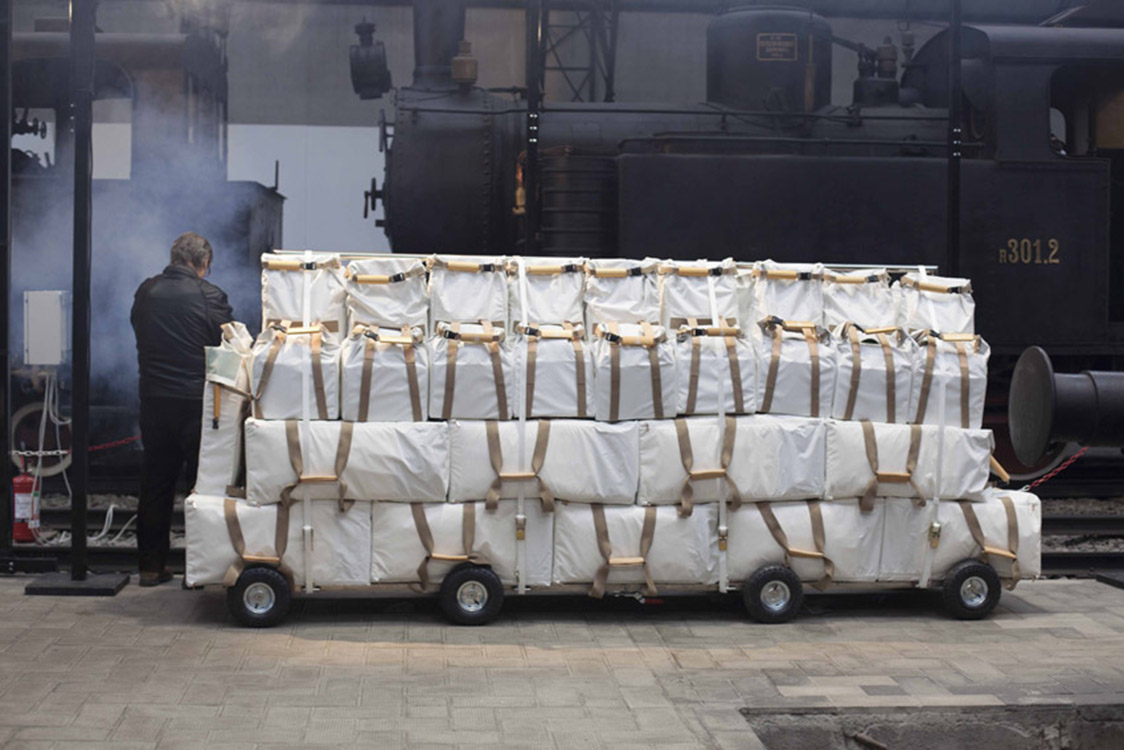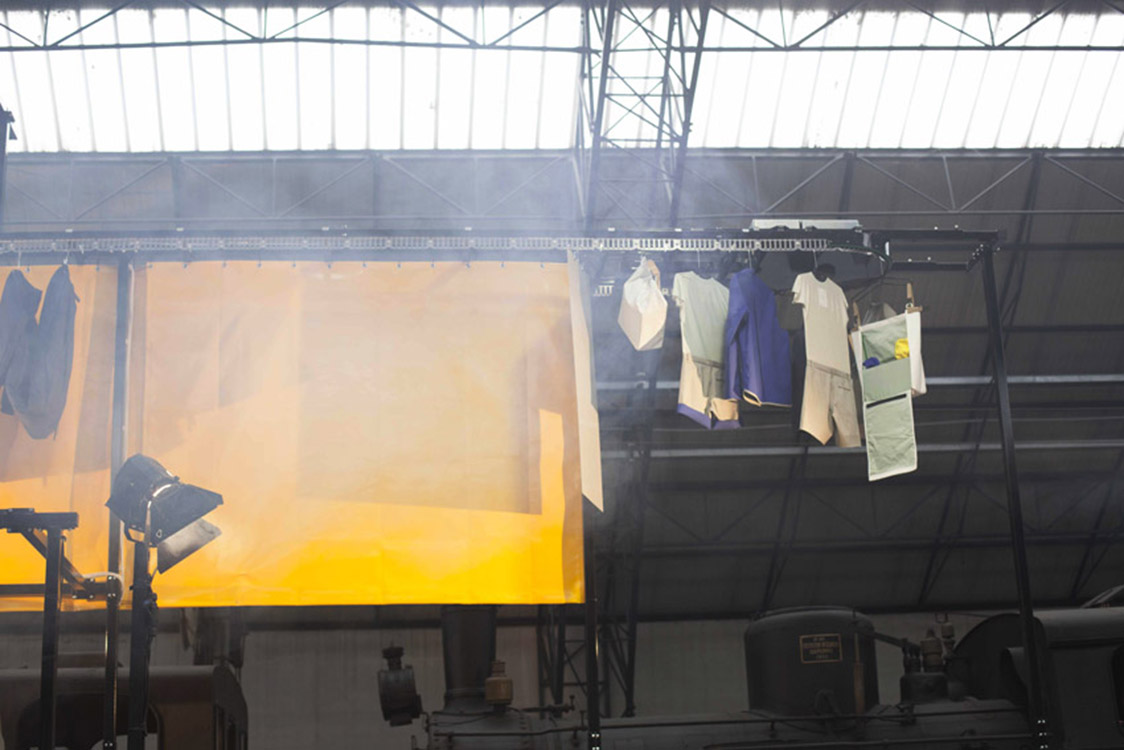 GREY: Materials are an essential part in lending functionality to the design. Which ones have you chosen for garments and accessories?
Schoenberger: We wanted to use materials with a natural character yet they had to fit into a modern now. We looked into bonded cottons and different leathers. All of them have the advantage that you can just cut them and don't have to finish them in a traditional way. We felt that this fits perfectly to the rawness of the concept.
Dixon: Of course, the fabulous materials knowledge that a sportswear leader like adidas has is a big asset for us when we were designing—the trick was to not go too wild with all the possibilities! The materials were picked to coincide with our interest in both rough and smooth materiality—heavily textured canvas, raw leather, combined with ultra slick synthetics, heavily textured industrial rubber and super-lightweight breathable synthetics that can pack extra flat.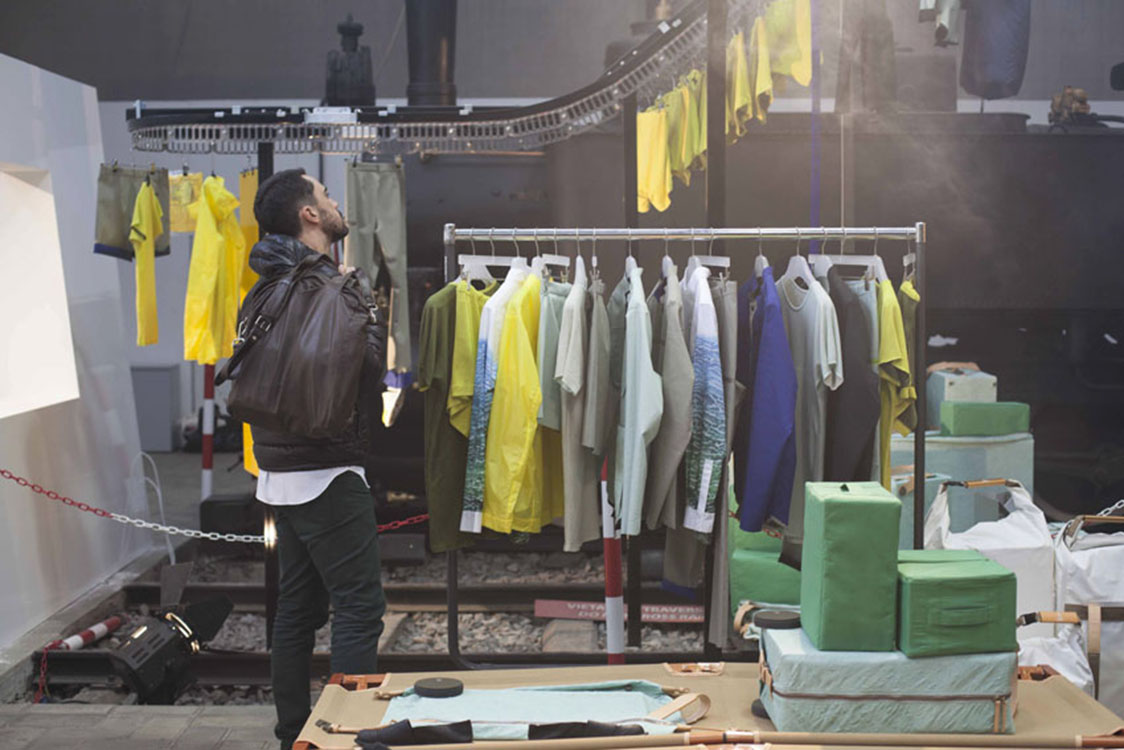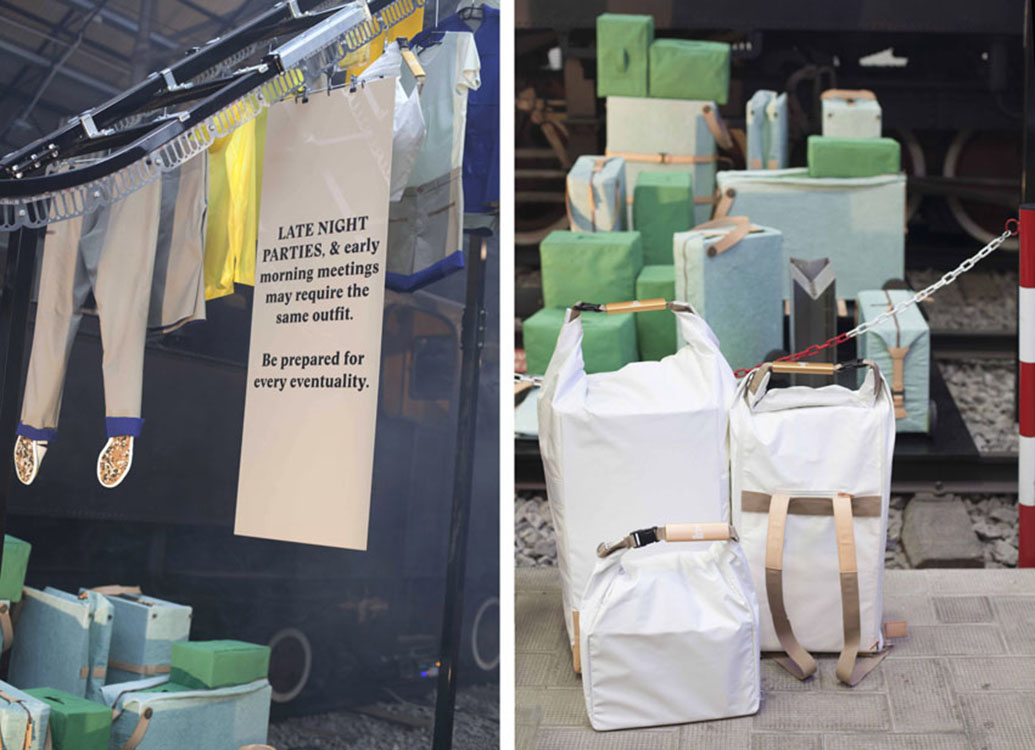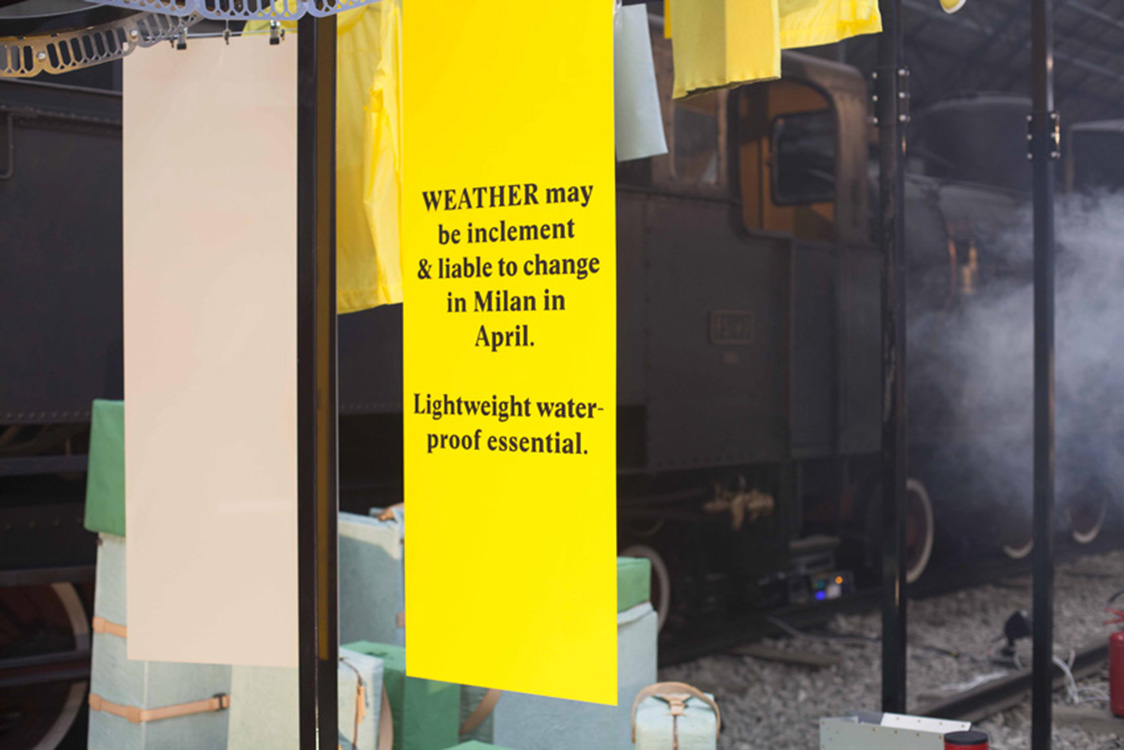 GREY: Is there a piece or a design component in the collection that functions as a key to all the other items?
Schoenberger: The story is "Everything-you-can-pack-neatly-in-a-bag-for-a-week-away"… so we looked into constructions that enable packing in the most effective way. Therefore adaptability and flatness was key when we created all products. Most of the apparel and luggage pieces are based on squares, as they should easily range between 3D and 2D. Footwear is based on one pattern piece and also can be flatten to the max. In addition we want to prepare the traveler for all contingencies during that week… thus a down coat can turn into a sleeping bag, an overall ranges between a parka, a blouson and a skirt and luggage unfolds and discloses additional space.
Dixon: We worked a lot on reversibility on some of the items—a kind of magic trick where items can function in two different contexts at different times of the day, depending on the situation that you find yourself in. These used the latest two sided fabrics—as demonstrated in the "Reversible Shirt-Jacket." Although the collection is masculine in temperament, we wanted to bring back the idea of a unisex aesthetic that could work just as well on a Tomboy.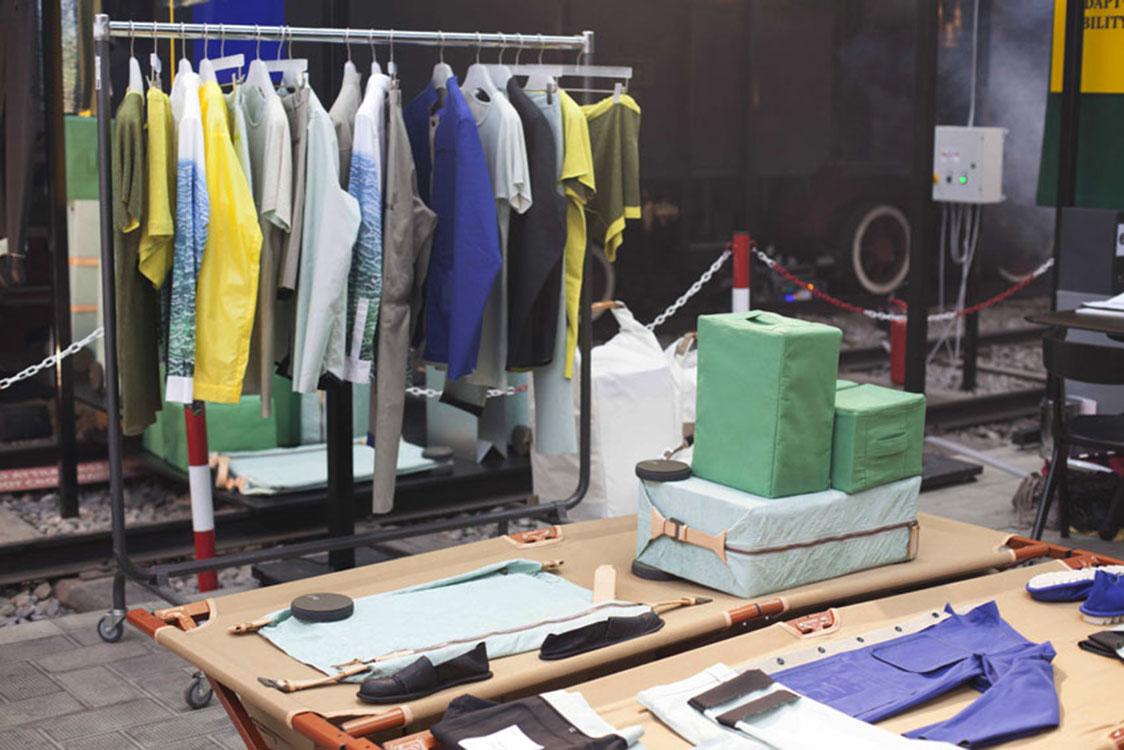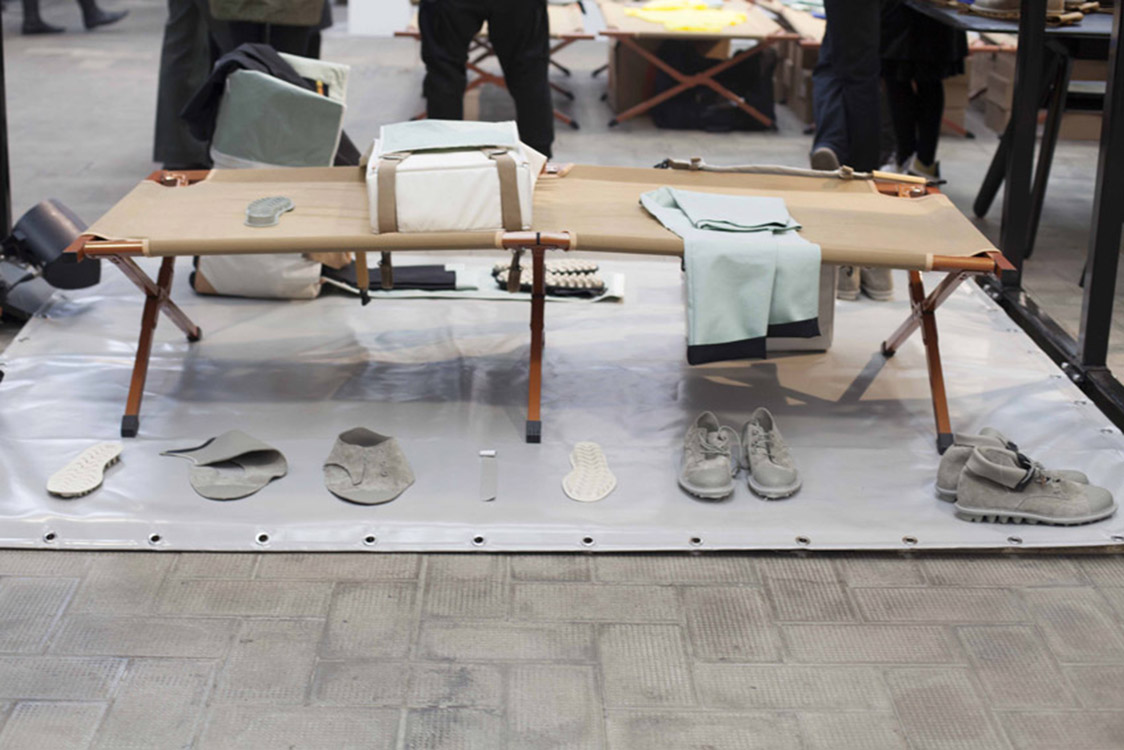 GREY: What are the detectable iconic codes of both Tom Dixon and adidas' identity in the collection?
Schoenberger: The collection is a great mix of functionality, simplicity and style that stands for both Tom Dixon and adidas. Like with all our collaborations the interesting thing is the different points of view on the same topics that come together and form a very fresh take on clothing and accessories.
Dixon: We can see from the Tom Dixon side an obsession with expressive simplicity, a concern with clothing as a hardworking product rather than a stylistic update, an interest in contrasting materials and our trademark polished copper detailing, and a strong narrative that weaves through the collection, packaging and display. adidas has brought its immense knowledge in performance materials, a German world class engineering and futuristic functionality to the collection.