Volo a Planare - Circolo Marras
15 April 2014
In occasion of Milan's Salone del Mobile 2014, designer Antonio Marras unveiled the installation Volo a Planare, celebrating Italian craftsmanship. The project was produced in collaboration with Segno Italiano, a Milan-based firm which represents and distributes Italian products of high manufacturing quality, and presented at Circolo Marras.
Sitting on and around a long dining table, the objects became a cast of characters heralding fine craftmenship—from Chiavari chairs to Este's ceramics, to Trento's copper cookware.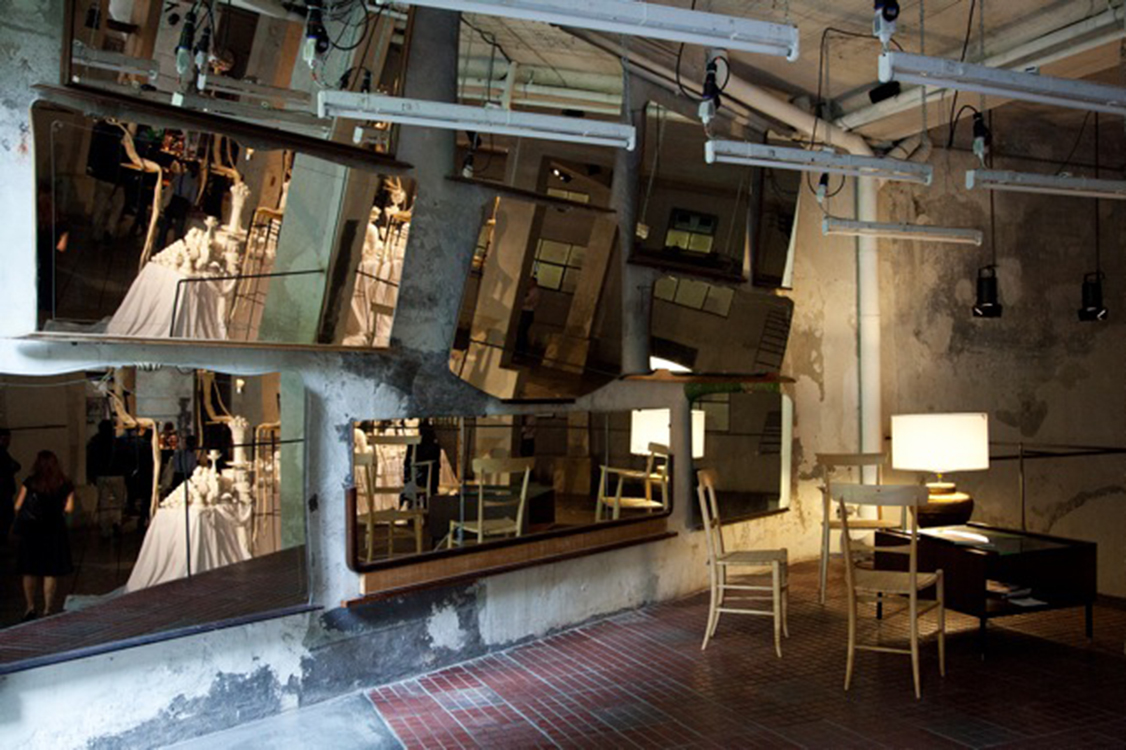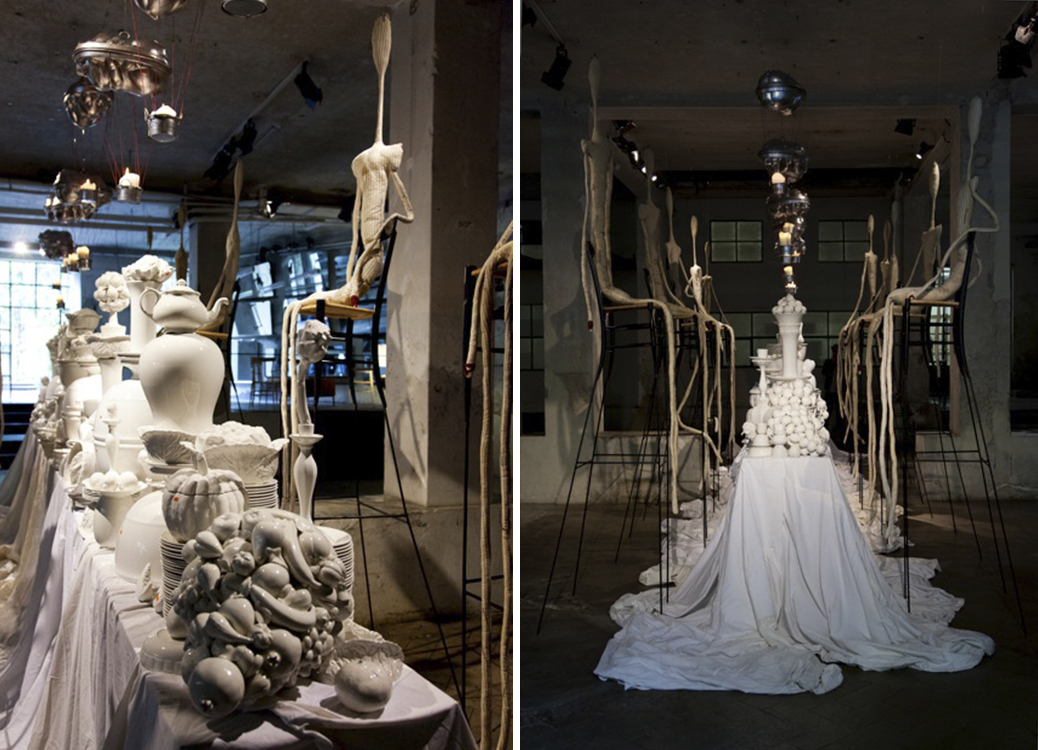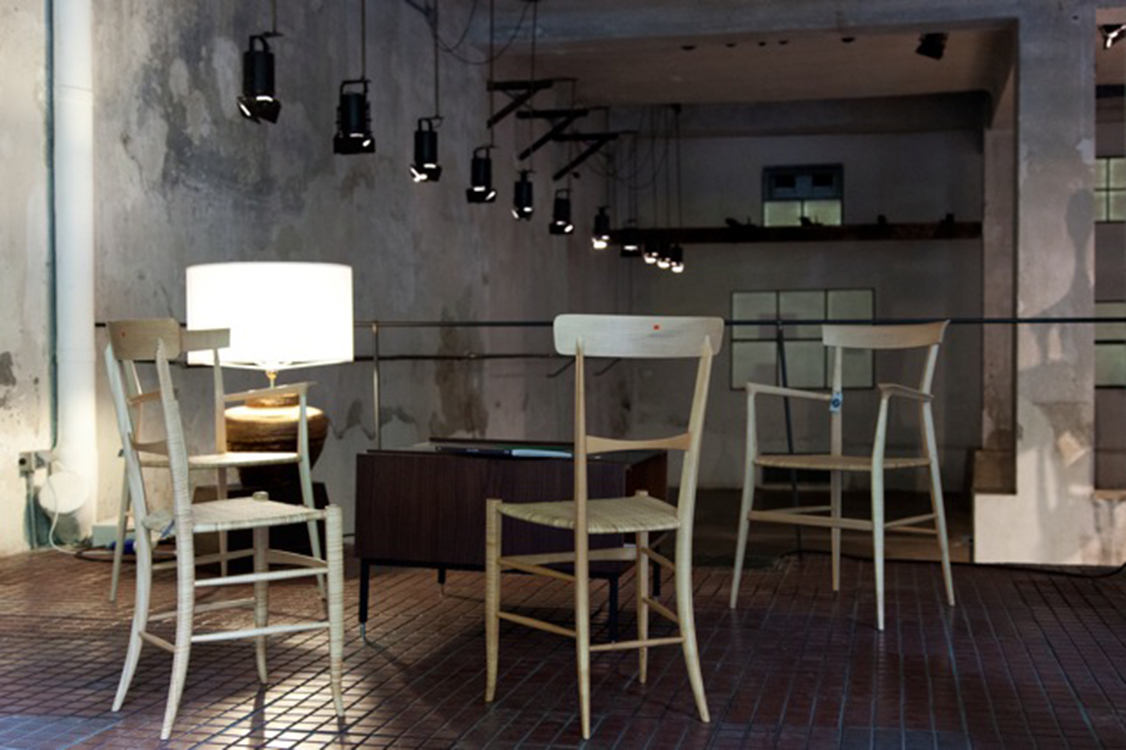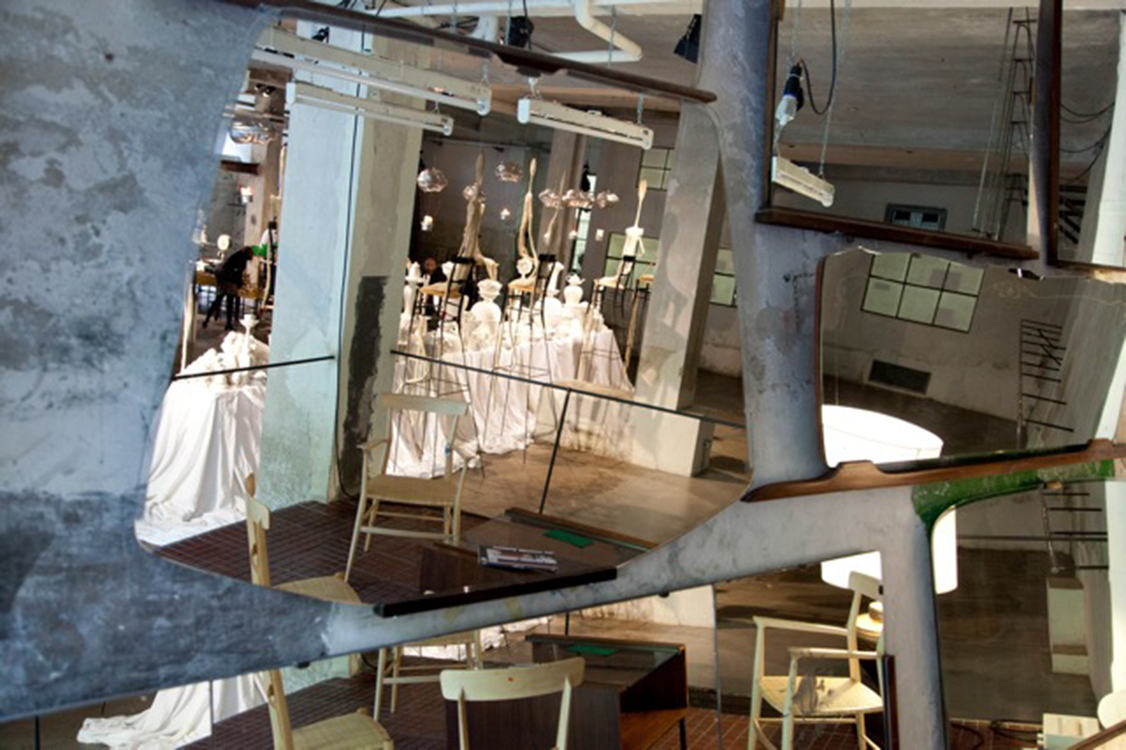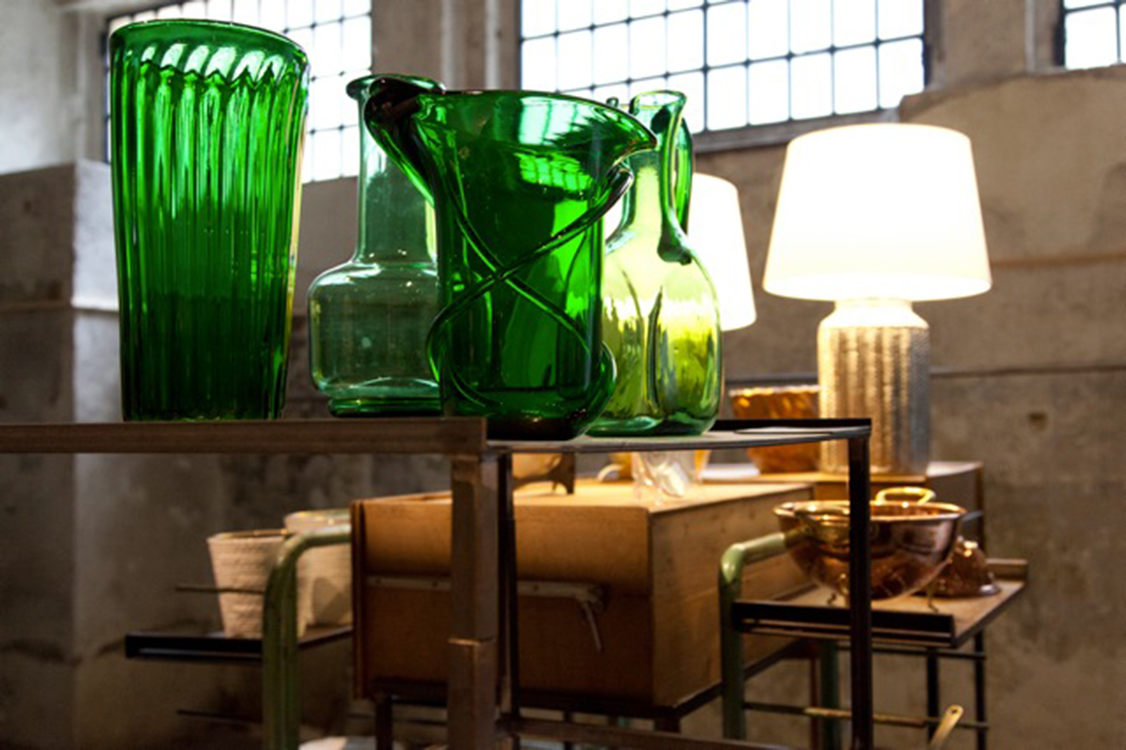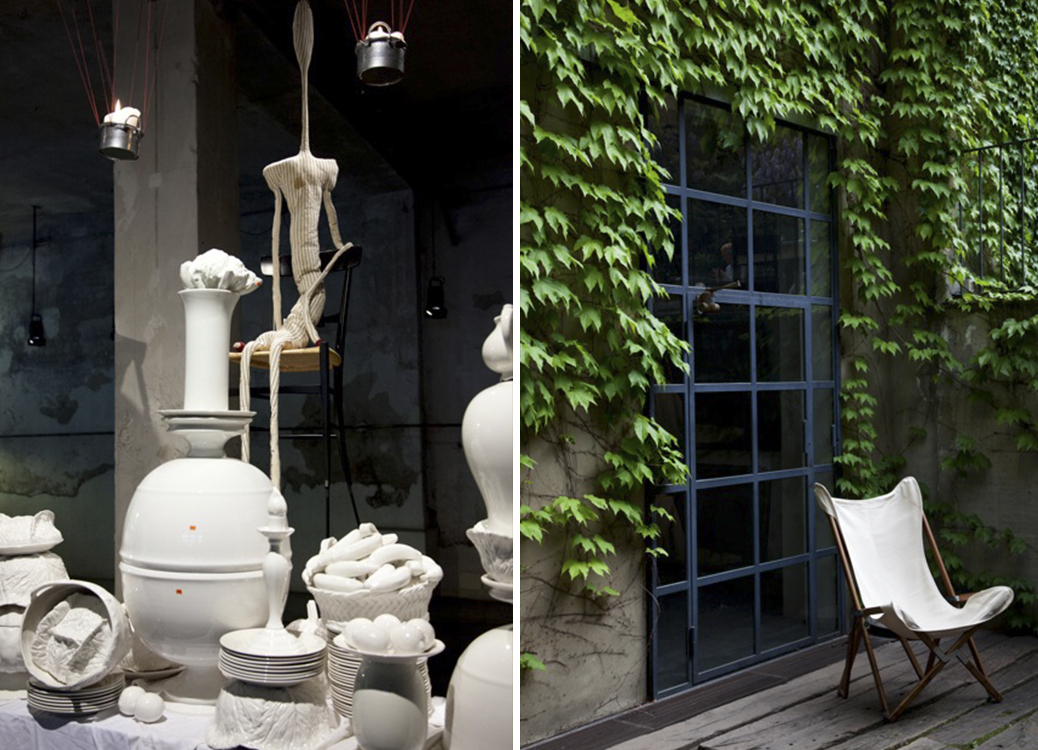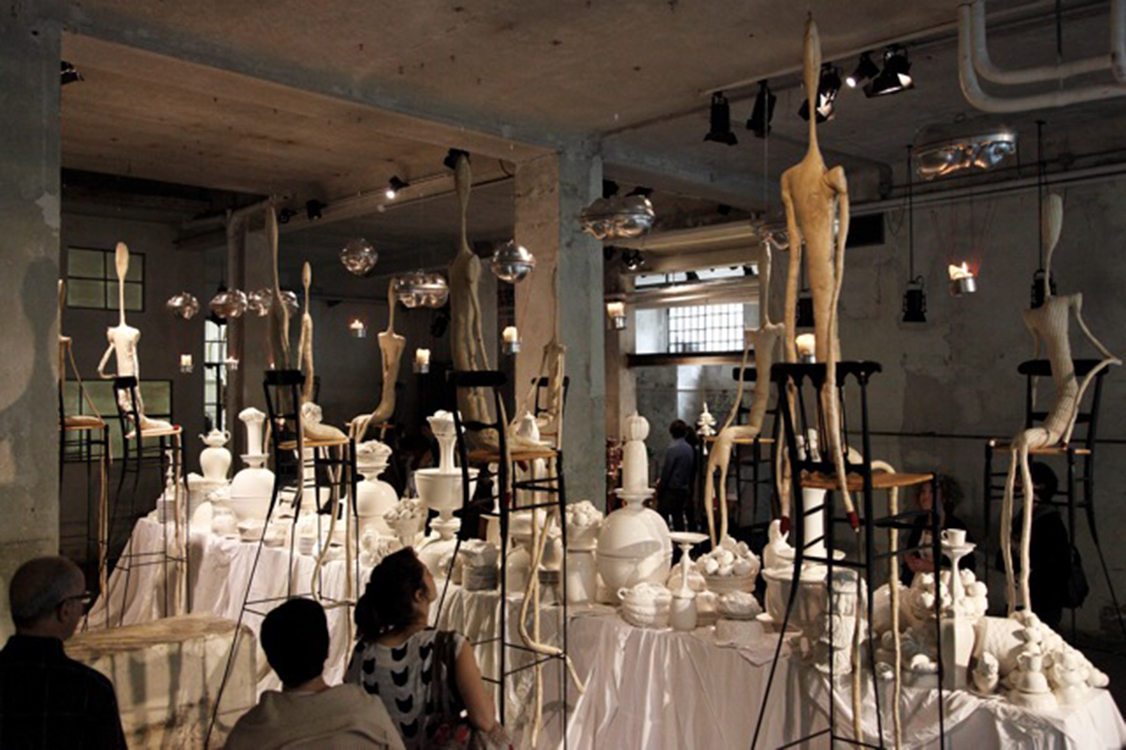 The courtyard of Circolo Marras featured beds sourced in the Sardinian countryside. Adorned with traditional handmade sheets and blankets, they were given a convivial and recreational purpose.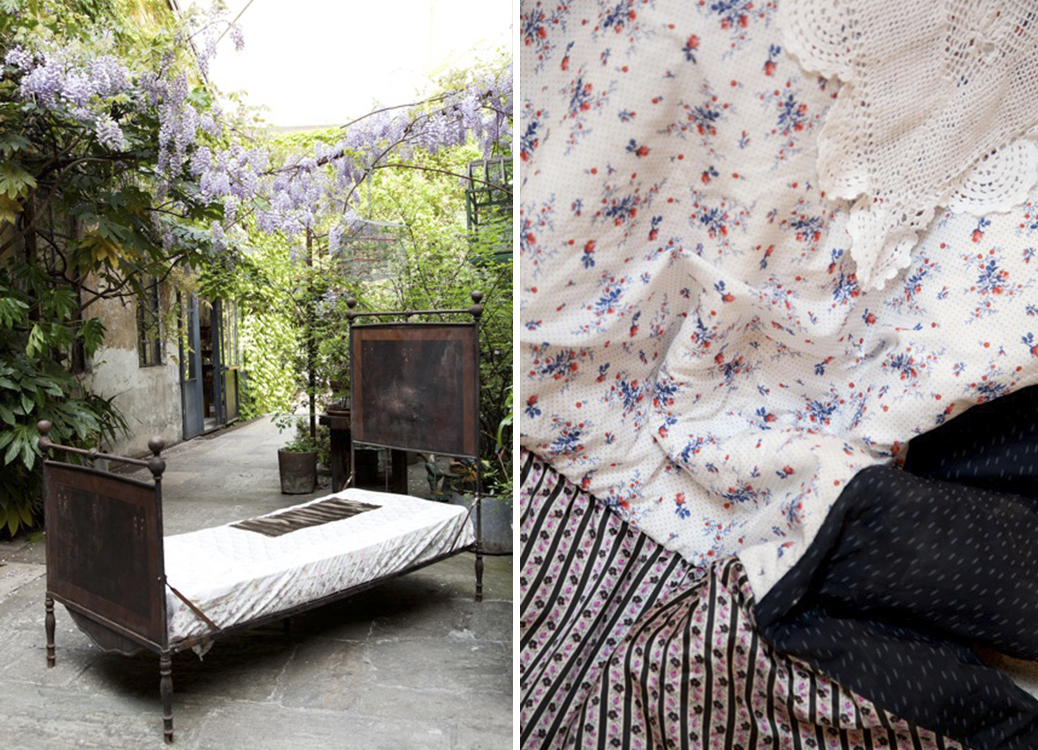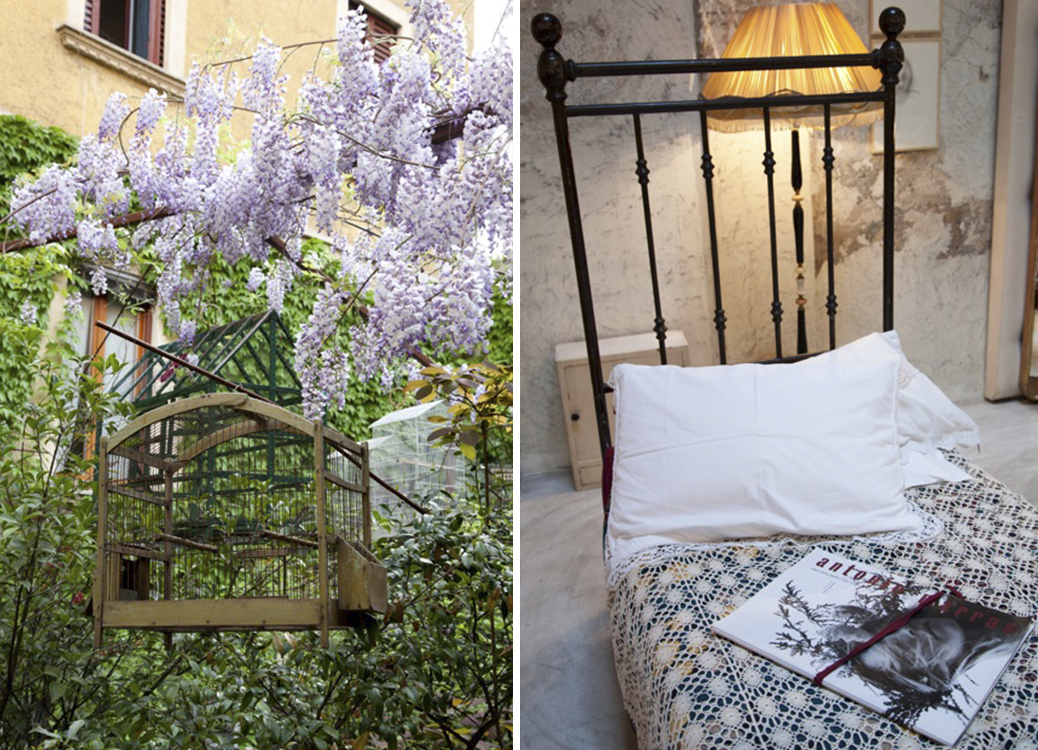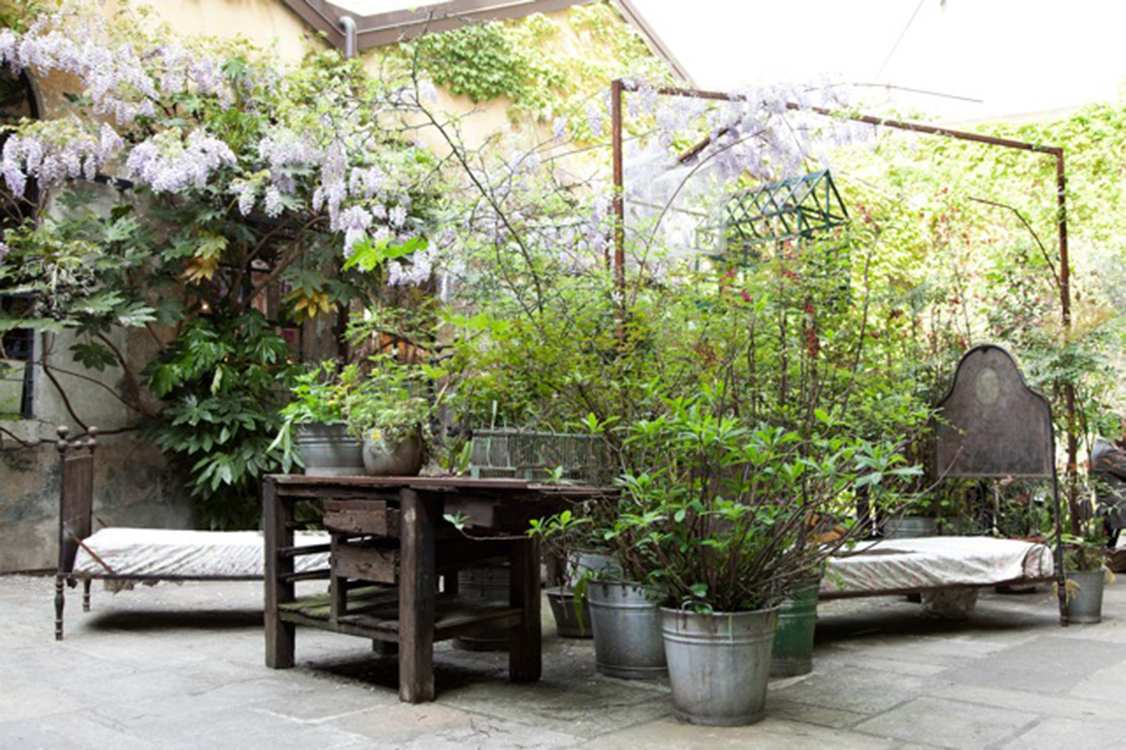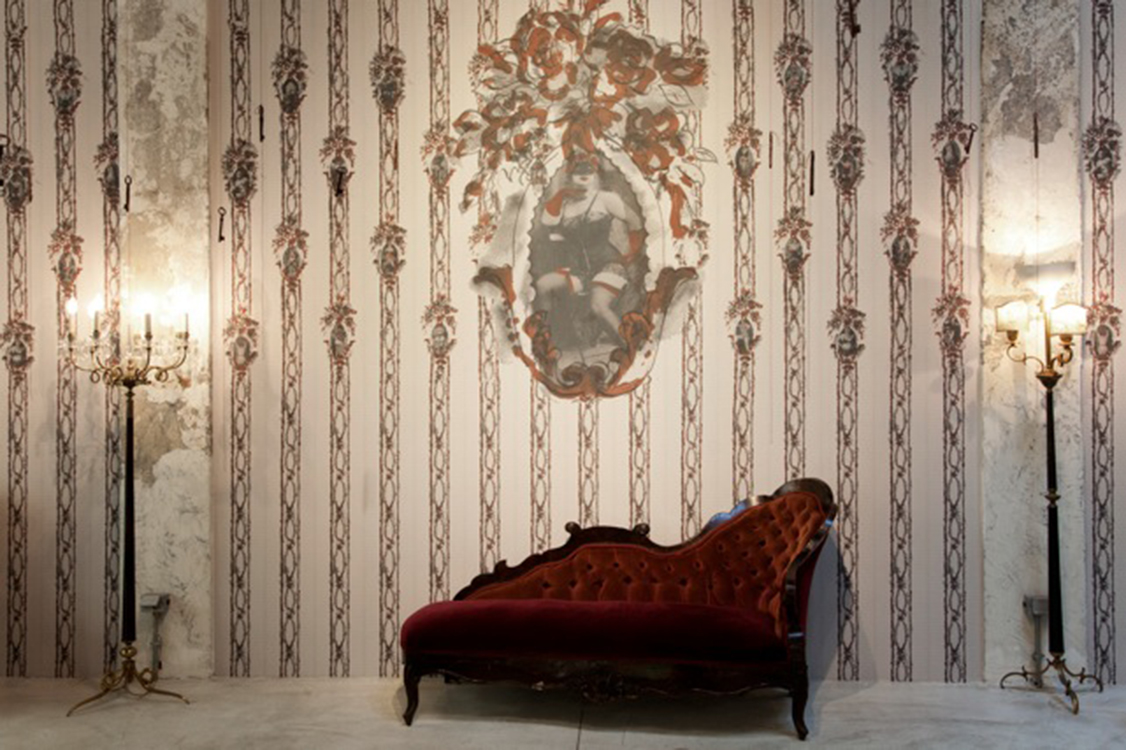 Above: Unveiled during the presentation, the wallpaper is inspired by the historical house of architect Carlo Mollino in Turin, and evokes nostalgic scenes of pleasure.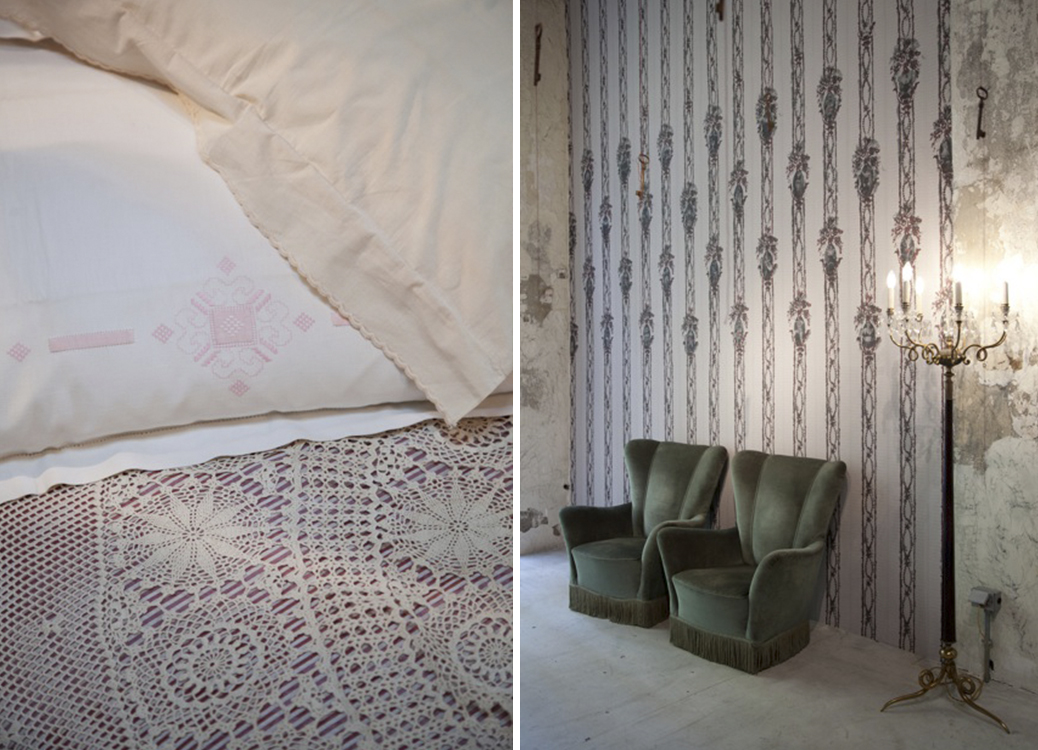 Circolo Marras is located at Via Cola di Rienzo 8, Milan.