William Eggleston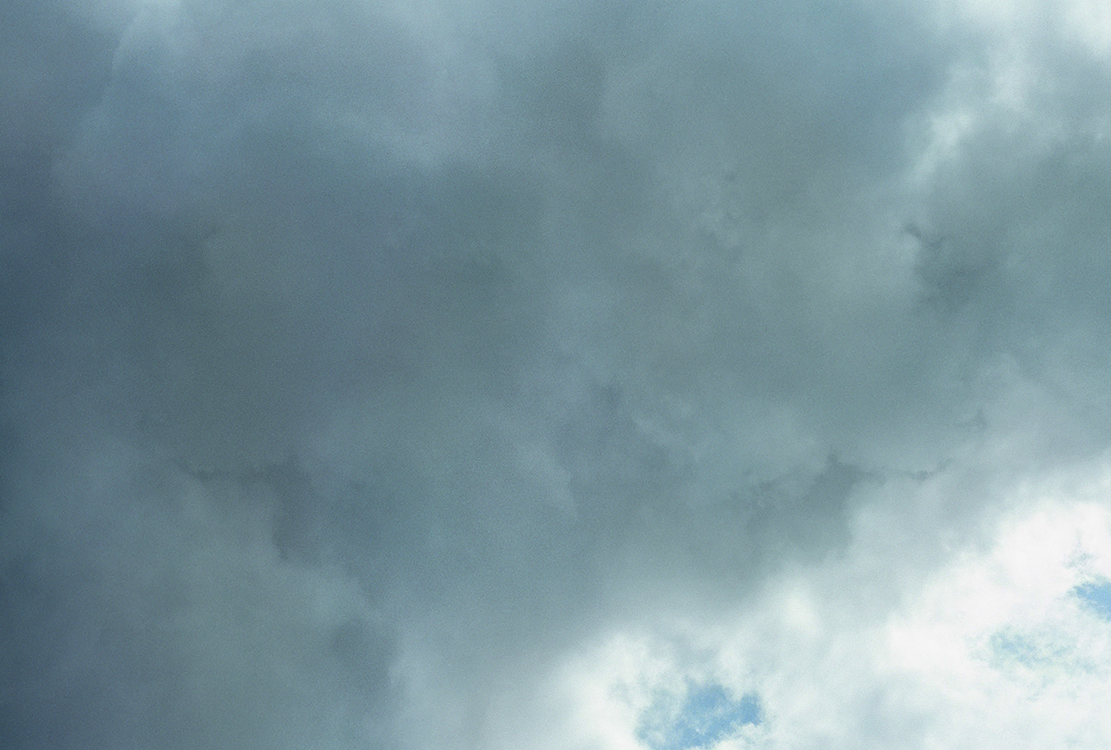 The first few times I looked at William Eggleston's photographs some years ago I thought them rather ordinary. But this, I would find, was itself an ordinary first reaction. The photographer was first brought to attention in 1976 by William Eggleston's Guide, a one-person show at MoMA, put together by John Szarkowski, MoMA's Curator of Photography, and the images were as variegated as they were understated. A woman in a yellow dress stands outside one house. A tricycle is parked outside another. A balding man sits on a bed in a featureless motel room. A roof is topped with signs for Peaches! and Coca-Cola. A tan dog laps from a puddle. A bulb hangs from a red ceiling.
     The critics swooped. "The most hated show of the year" a New York Times critic wrote. Such were the fusillade of negatives that it embedded the event in the chronicles of Getting It Wrong, alongside the gale-force anti-Impressionist hoo-ha captured in Zola's The Masterpiece and the way the committee of the Society of Independent Artists attempted to bin R. Mutt's Fountain—okay, the Duchamp urinal—in 1917. Because the About Face has been as uniform and as striking.
     "Avedon, when he was my mentor, gave me Eggleston's book to learn from. That was the first book of photographs I ever received," says Andrea Blanch, the fashion photographer. "There's a narrative in his pictures. But it's up to the viewer to decide what the narrative is." "I didn't know what to make of it at first," says Sante D'Orazio. "I love the way Helmut Newton and Guy Bourdin used color. But they were more surreal. Eggleston was banal but there was a sensual quality to the work. He was the first to do that. He was the first to see it differently. There's a mystery there." "Most photographers were always looking for traditional beauty," says Sebastian Piras. "Eggleston went the other way. He was looking at the ordinary. And in the process turning it into something beautiful. But when you look at his work it is not just representational. His images trigger a lot more than that." The Punk iconographer, Marcia Resnick, says simply "He makes the ordinary extraordinary."
     What made me shrug off my own blahs? Here's a parallel. Three years ago I went to an exhibition at Metro Pictures of an older artist of whom I hadn't heard. The work looked throwaway, silly. Plastic supermarket bags draped over skimpy wires, stuff like that. I walked out irritated. So irritated, in fact, that I turned around and walked back in for another look. And returned a few days later because, alongside this work, much of the material in surrounding galleries—it included the admirable Richard Tuttle—was suddenly looking like "art." (The artist, B. Wurtz, still little known, now shows with Mary Boone). My conversion to Eggleston was almost as swift, and very equivalent.
     Quite simply, William Eggleston upturned photography. Alongside his anti-theatrical, if sometimes slightly menacing composure, famous images by his peers can seem posey, inauthentic, propagandist. Eggleston makes one aware that the manipulation that probably went into the shooting of Robert Capa's Fallen Soldier and certainly into Robert Doisneau's The Kiss have been part and parcel of photography since the beginning, since Muybridge would shift a nice effect from one negative to another and Matthew Brady would stage-manage corpses on battlefields. But I would be truly astonished to learn that such well-meant tampering plays any part in the practice of William Eggleston.
     One of his observations comes to mind. "Often, very often, I have these 'photographic dreams,'" he said. "They are just one beautiful picture after another—which don't exist, short time later, I don't remember them."
     Yes, Eggleston's pictures are ordinary. But it's the eerie ordinariness of a dream.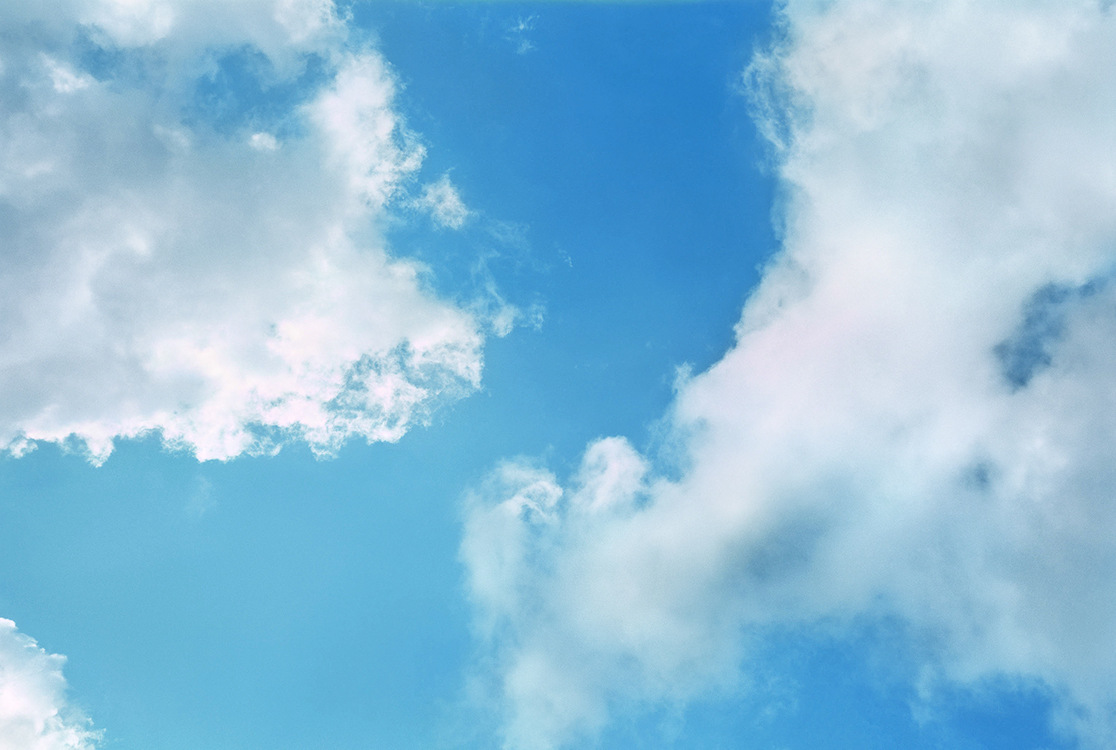 "A shilling life will give you all the facts," W.H. Auden wrote of some fictive Great Man. We nowadays tend to by-pass printed research, going straight to Herr Doktor Google, but herewith some data anyway. William Eggleston was born in 1939 in Memphis. His family were cotton planters, and well-to-do. He bought a Kodak in his teens but only discovered Photography with a Big P through alighting upon books by Walker Evans, Robert Frank and, crucially, Henry Cartier-Bresson's The Decisive Moment. He acquired a Leica and switched to color. And—as radical to him as was Johns' reading about wax encaustic in a book—discovered the dye transfer process. It was also crucial that the family moolah meant that, as photographer on a learning curve, he didn't have to rely on assignments.
     Such fuck-you money can, of course, affect artists in very different ways. Cezanne used his access to a banking fortune to soldier away in complete freedom. Dieter Meier, closer to our time, a young heir to millions, gave a promising career as a conceptual artist the heave-ho to co-found the duo, Yello, whose sold-out gigs and record sales were unimpeachable proof of success.
     And Eggleston? He was able to shoot barely saleable pictures from the get-go. And he went after them. But after just what?
     Eggleston is still routinely presented as "the godfather of color photography," as in a profile in the UK paper The Independent last April. "Photography didn't use colour seriously until Eggleston came along," the writer claims. "Colour was the prerogative of the slick advertising man, that dealer in cliché and banality." 
     Well, hold on. In the early 60s, I was writing for a London magazine, which had begun as Man About Town, downsizing to Town. In April 1963 the art director, Tom Wolsey, featured the work of Saul Leiter, an Abstract Expressionist painter turned photographer, the thrust being that in Leiter's work the color was not a pretty additive, but basic. That same year John Szarkowski presented Three Photographers in Color at MoMA. In 1970 Andy Warhol bought a Polaroid Big Shot camera and set the focal length at three feet. Lucas Samaras was just one of the artists making and shooting color polaroids. And in 1972 MoMA gave Ernst Haas their first single artist exhibition of color photographs. And so on.
     That said, Eggleston's were wholly new, sui generis, in both intent and execution. If the nature of that difference remains as hard to define as nailing jelly to a wall it isn't because Eggleston says nothing about his work. In fact he has made several observations about his practice and these have been at once revealing and inconsistent, indeed contradictory. In 1970, for instance, Walter Hopps, the great curator, asked why he made his work? "I think of them as parts of a novel I'm doing," Eggleston said. But he has also said "I had this notion of what I called a democratic way of looking around, that nothing was more or less important." And he has further claimed that he chose subjects just as an "excuse" for using color. "I was interested in the abstraction of the images more than anything else," he has said.
     And nobody should be remotely surprised about this. Artists, being self-protective, are unreliable narrators of their own work and this is especially the case when they are dealing with such matters as the relationship of form to content. "There is no such thing as a great painting about nothing," Mark Rothko said. And Lucian Freud, of all people, observed of one of his nudes: "All painting is to do with abstract form, but you wouldn't know from this picture."
    Common sense would suggest that the relationship of content to abstraction in Eggleston is fluid, shifting from picture to picture. Eggleston's daughter, Andrea, has said, "I've seen him stare for hours at a china set, and not a particularly valuable china set. It is sort of maddening, but extraordinary." Winston, his son, remembers him looking at the sky and saying, "Goddamn, that's a good-looking blue."
     Indeed when he is photographing a blue sky flecked with cirrus, what you see is gloriously what you get. Or Greenwood, Mississippi, 1973, now always known as The Red Ceiling, a picture he took soon after beginning to work with dye transfer and which he quickly mailed to John Szarkowski—it was in the MoMA show and remains in the collection—and I cannot resist repeating the photographer's well-known observation that "The Red Ceiling is so powerful that, in fact, I've never seen it reproduced on the page to my satisfaction. When you look at a dye-transfer print it's like it's red blood that is wet on the wall. It shocks you every time."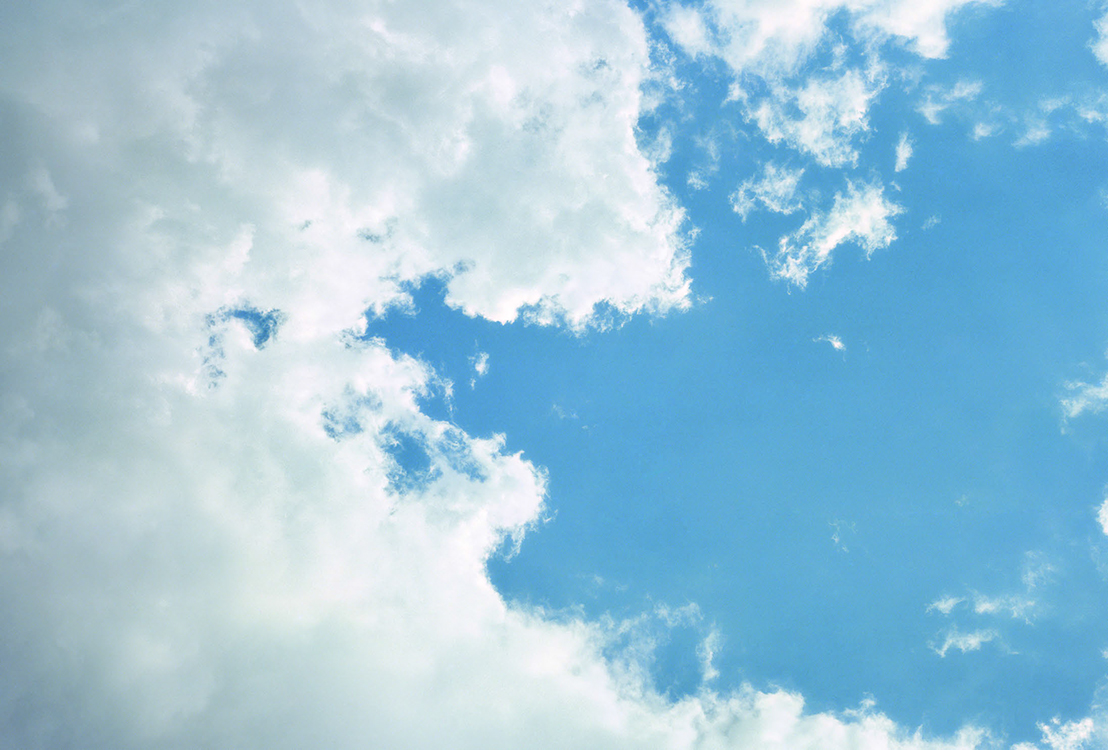 One does not normally speculate about the character of a photographer any more than one does of a working reporter. They are on assignment, doing their job—Don McCullin was a ballsy combat photographer, Irving Penn a maestro of observation and composition—that was all anybody needed to know. It's different when a photographer is more a self-starter, like Henri Cartier-Bresson, but Bresson channeled the outside world, not conveying much personal information, though he did once reveal a glint of himself to Eggleston, telling him at a dinner in Lyon: "You know, William, color, it's bullshit." But Eggleston revealed more. This remark of the man who had in part motivated him to become a photographer so nettled him that he took off right away and spent the rest of the evening chatting up a woman he fancied.
     Eggleston was once asked how long it had taken him as a fledgling photographer to figure just what he wanted to do. "Almost instantly," he said. Since he is both a lifelong self-starter and an odd bird, it is hard to resist being plunged into Mondo Eggleston, and his images are so opaque as to positively demand close reading. Eggleston would spend most of his working life in his Southern homeland, and much of it in and around Memphis, so one has to assume that the characters that populate the "novel I'm doing" are familiar, neighbors and family members, and the bits and pieces of information one picks up confirm this, but these characters are not given the particularity of the faces in Walker Evans, let alone those who people Van Gogh's Arles. They are part of a more inwards, partly abstracted world. But what a world that is.
     At once old world and avant-garde, given to Savile Row tailoring—is this a Southern trait? I give you Tom Wolfe—it seemed inevitable that sooner or later Eggleston would show up in Warhol circles in Manhattan, and so he did. He had a long relationship with the Superstar, Viva, and Warhol has been referenced in the way he democratizes his subject matter. Certainly it was soon after his immersion in this milieu that he started shooting video—videos which can combine the tender with the hard-boiled. Indeed Eggleston's combination of occasionally outré behavior—hard drinking once reputedly included—and an inwardness, his rejection of the comfortable rituals of big city social life can bring to mind another huge, eccentric talent who came from money, William Burroughs.
     Eggleston would take assignments—Rolling Stone sent him to Plains, Georgia, Jimmy Carter's hometown, in 1976, the election year, and eight years later Elvis Presley Enterprises commissioned him to do a shoot at Graceland—but the MO he swiftly evolved is as distinctive as his persona. I have worked with many first-rate photographers over time in the magazine business and to one extent or another they have all blasted away, shooting multiple images, like David Hemmings, channeling David Bailey in Antonioni's Blow-Up. Bert Stern's contact sheet of a session with Marilyn Monroe, upon which several frames were X'd in red by Monroe herself, is a famous document of that process.
     So when I learned that Eggleston only took one shot of any subject, it sounded as eccentric as when I learned that Woody Allen never watches his own movies. But I have found that Eggleston is not fastidious. He has himself said that he works not as a sharpshooter but a shotgunner, and the British photographer, Martin Parr, observes that Eggleston shoots loads of pictures. So much in fact that much of his work remains unseen. "I do have a personal discipline of only taking one picture of one thing. Not two," Eggleston has explained. "I would take more than one and get so confused later. I was trying to figure out which was the best frame. I said, this is ridiculous—I'm just going to take one." So, Eggleston is Outsiderish in that he lacks the need to be self-critical and it has been suggested that but for John Szarkowski's eye William Eggleston might still be a dude shooting pictures around Memphis. Certainly there's a lot more luck to art careers than determinists believe.
     Last year's Eggleston profile in The Independent was followed by a section in which he took questions from a gallery of photographers, curators and admirers. His answers were mostly laconic, sometimes dismissive. Such as:
Alice Jones, deputy arts editor of The Independent: What do you think of Instagram?
Eggleston: I don't know what they are.

Martin Parr, photographer, Bristol: What is the difference between your current shooting and that of the 1970s?
Eggleston: The subject matter is different.

Nina Berman, photographer, New York: Is there a place you've never been that you would like to photograph?
Eggleston: I can't think offhand of any particular place.
     There was a marked change of tone though when he addressed one question in particular:
Alec Soth, photographer, Minneapolis: A few years ago Robert Frank said, "There are too many images, too many cameras now. We're all being watched. It gets sillier and sillier. As if all action is meaningful. Nothing is really all that special. It's just life. If all moments are recorded, then nothing is beautiful and maybe photography isn't an art any more. Maybe it never was." What do you think about this?
Eggleston: I don't disagree with any part of that statement.
     As Andy Warhol might have put it: Wow!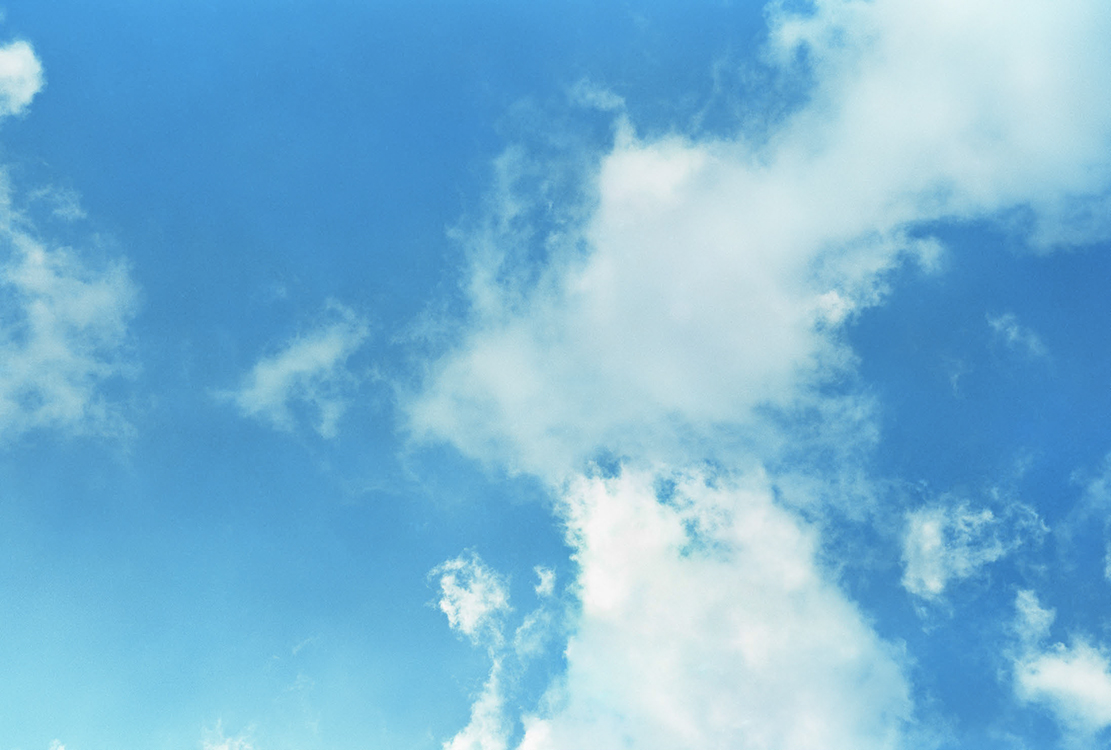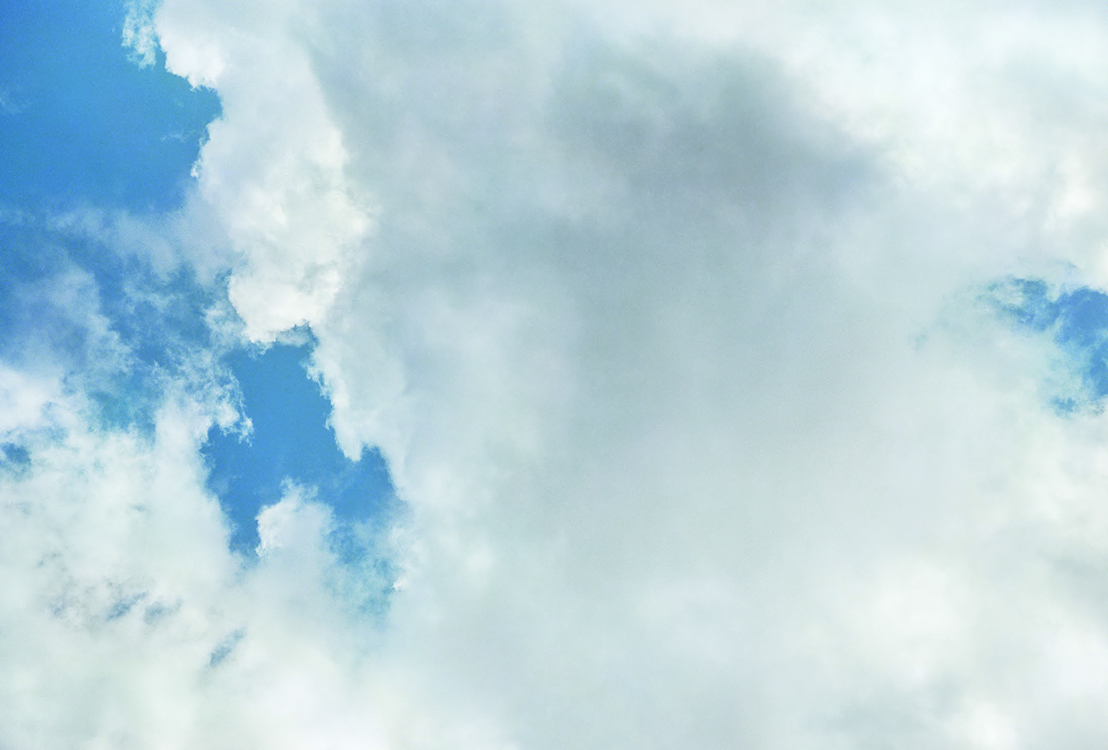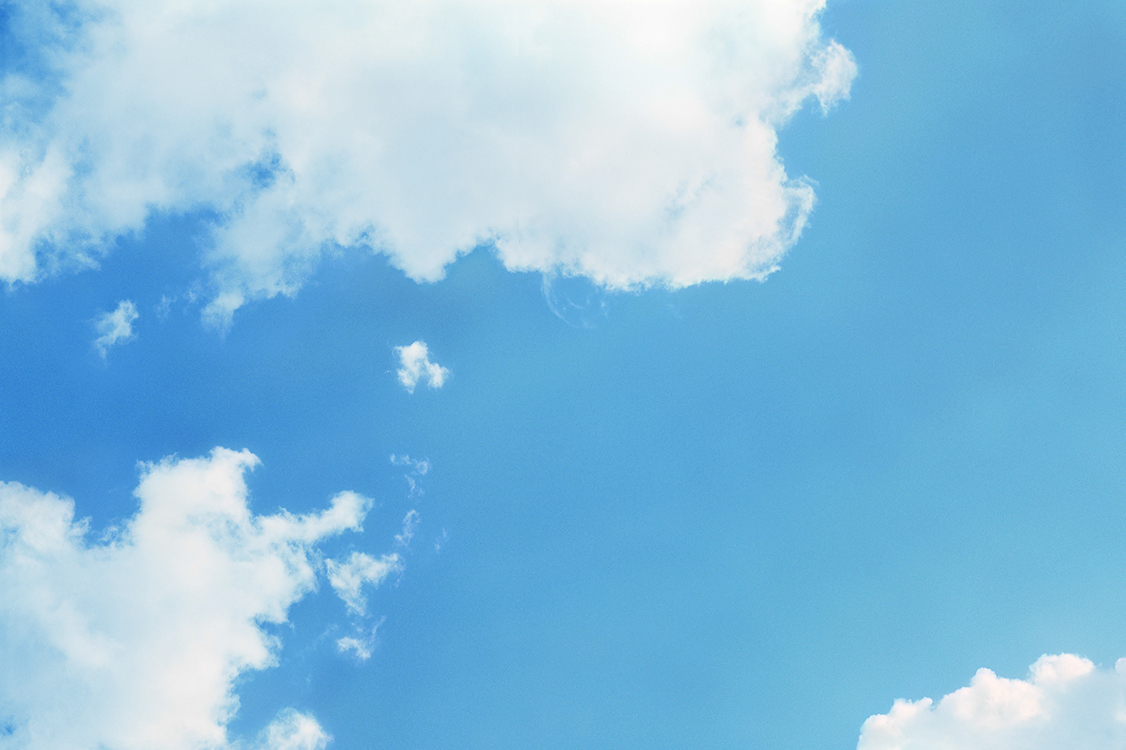 At Zenith VIII; At Zenith II; At Zenith X; At Zenith IV; At Zenith VI; At Zenith III
All works pigment print: 1979 - 2013. Courtesy of Gagosian Gallery.