Three Poems by Meghan O'Rourke
by Megan O'Rourke
illustrator Daniel Egnéus
Issue X
Surveillance
You look up from a mind of men chasing a whale
through an ocean of type: summer, an ambulance stopped
by a VW station wagon, a couple slumped beside it.
It is silent here, with stars, and all the old pure things that watched over us.
It would take so much money to furnish my house,
to be free and clear and somehow small, yet modern.
Some weeks I barely leave, despite all there is to see.
On the couch I eat a scone: too sweet and cheap.
Large animals swish in the grasses.
The planes disappear into the dark velvet ocean.
Once, I went to the top of a mountain to find myself.
It was cold and beautiful, the firs fringed. Later I came down.
As a child I studied the Bermuda Triangle, where planes disappeared.
The commenters were arguing about authenticity.
It was probably a hoax, all that talk of secret magnets.
Are you watching me? The savannah is dark and large and pure of,
I mean never beyond itself, the way we are in cities.
On the radio, a woman enunciating carefully, says,
air power not air force. I watch
myself watching; I clean the dirt from my fingernails.
When you are young you think regalia, you think glowworm,
firefly, mountaintop, you watch and for once you see.
An incidental resemblance, a person you might have been.
Time for the sun-screen, time to go out.
What disturbs me, honestly, is how much my own mind
(the person who once climbed the mountain with another person)
I don't speak to anymore and almost cannot imagine.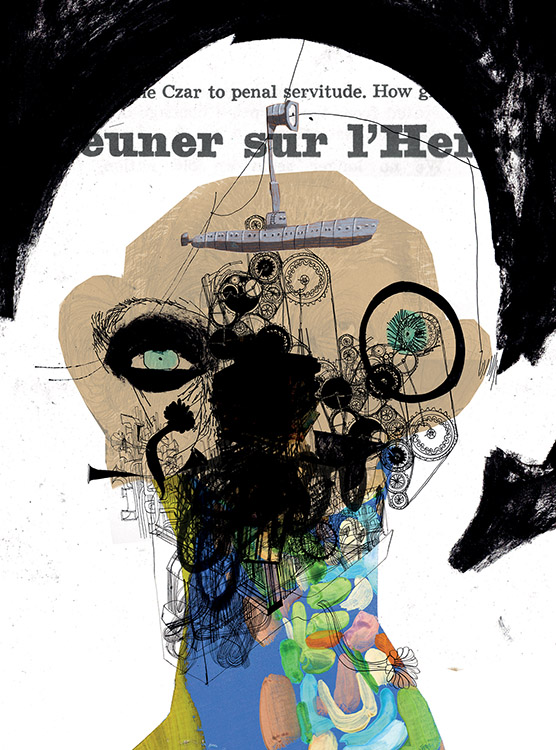 Persophone In The Golden State
The difference between fear and terror is hard to understand.
The winter was coming. I knew this, and hoped it might not affect me.
In many ways, it didn't. Snow came down
in the California mountains. I went to my exercise classes,
avoided the cameras at stop-lights.
In the park my dog slipped her collar and hid among the banana palms.
She was afraid of something I couldn't see.
The difference between fear and terror: something to do with the irrational.
In those months of winter sun, a sun much stronger than I was used to,
I was alone, more peaceful than I had ever been.
I walked among the hills, letting the sun
settle on my skin like detergent. The houses were still underwater.
The ex-police officer, who had gone mad after being fired, slipped the dragnet.
All week the helicopters roam above us, machine skies, sniper sights.
Around me people stay inside, never hang the laundry on the line,
will not send their children out to play in the yards.
On the street, a man with a gun is approaching a woman's home –
I hear it on the radio as it is happening.
Persophone In The Desert
Our fears are often irrational.
One hot afternoon, I toured the old prison for POWs.
(In this desert there are no people, only facilities for holding them.)
One doesn't think of the Underworld as being bright.
But it's possible to live in the desert, under that big sky, that sun, as if you were
belowground, surrounded by barracks, under watch.
I watched a film of a Becket play. I love order, Clov says at one point. It's my dream.
A world where all would be silent and still and each thing in its last place, under the dust.
In the desert there is order. All the prisoners were silent and still and in their places.
And then you know what.  The blisterfire bombs, shudder-thuds, floodlights, dazed
    cracks, canines.
Of course, this chaos is their minds.
They lie on cots the long, hot afternoons, and paint murals
of what they see out their windows. It's this detail I find so—
Imagine drawing what lies just outside your window: humps of nothing, dun-yellow
    needles, flat vulture sky.
We must accept who we are.
Proust said, The real voyage of discovery consists not in seeking new landscapes, but in
    having new eyes.
When I dream, I dream that my mother was never frightened for me.
In the painting at the house I stay in there is a film being shown, a celluloid film.
A child asks for more. Then she's leaving the orphanage,
a suitcase in her tiny hand, a box of food, a waiting train.
She is rubbing her eyes, trying to see, and my mother
is rubbing her back, warm hand on bone.
No one is thinking of the land they left behind.
We're all painting the desert before us. Look:
the dry scrub     the yellows and blues     the walls
crawling with spiders     ranch-bit roadkill      and ocotillos
the dead eyes of cactus needles