Dar Cherifa - Marrakech
22 April 2014
As one North Africa's most culturally rich cities, Marrakech has inspired generations of international artists, from Yves Saint Laurent to Jacques Majorell, to Serge Lutens. Local artists continue to be appreciated for their masterful affinity towards combining artistic craft and Moroccan culture.
Getting lost in the ancient Médina is a chance to discover unexpected places like Dar Cherifa—which translates to Holy House. Located by the souk, Dar Cherifa is a literary cafe, restaurant and cultural center. 
Diar Khanssaâ, who runs Dar Cherifa, answers a few questions about this staple of the Moroccan cultural scene.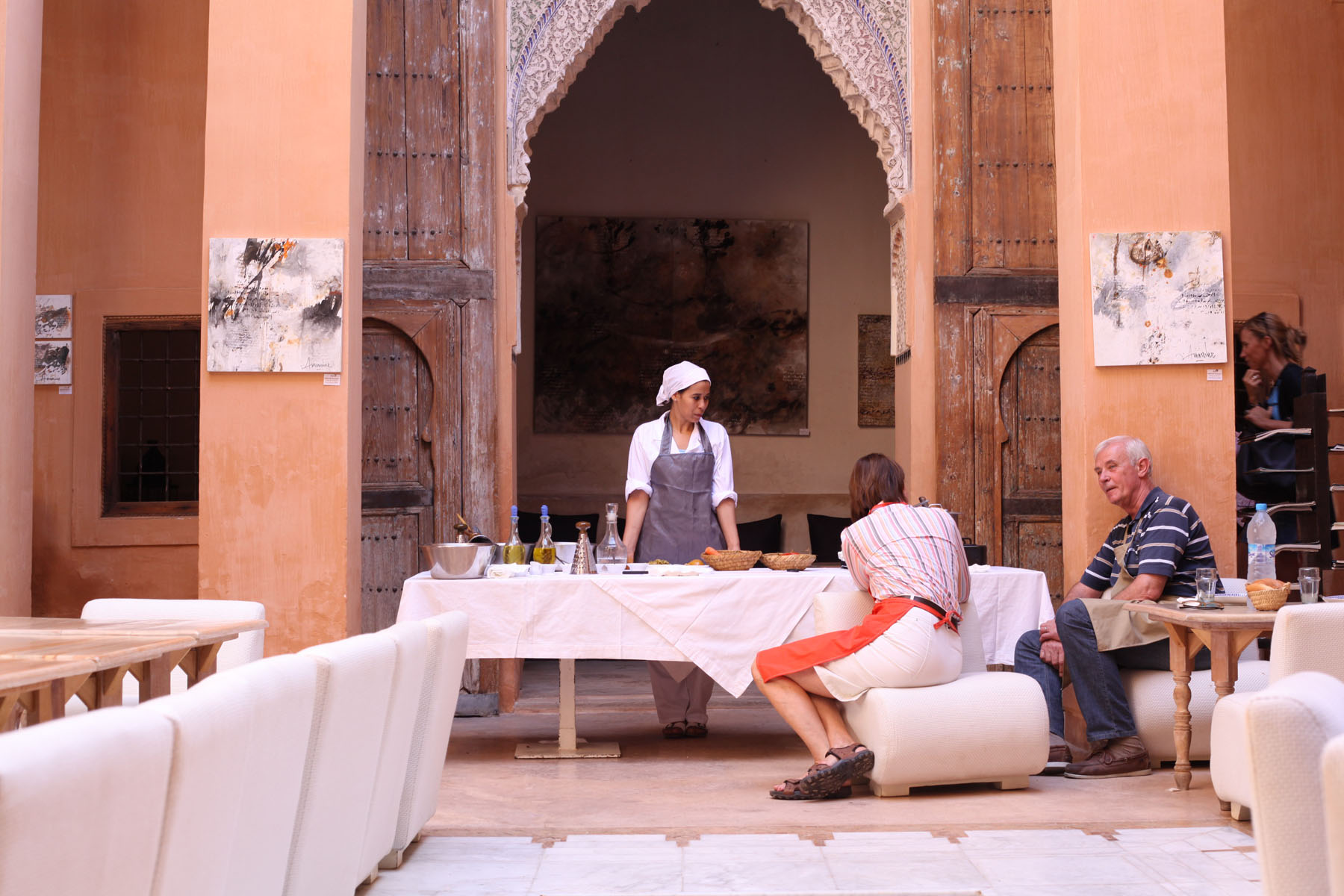 We are accustomed to see literary cafés in the streets of cities like Paris. How did you develop the idea to create one of them in the heart of the Médina?
When Abdelatif Aït Ben Abdallah discovered this building he had no hesitation. This home residence dates back to the Saadian dynasty, which existed from 1554 to 1660, when there was a strong architectural clarity and emphasis of proportions.
Since its opening in 2001, Dar Cherifa has housed travelers from all over the world, allowing them to truly experience our culture by attending exhibitions, concerts, and our food.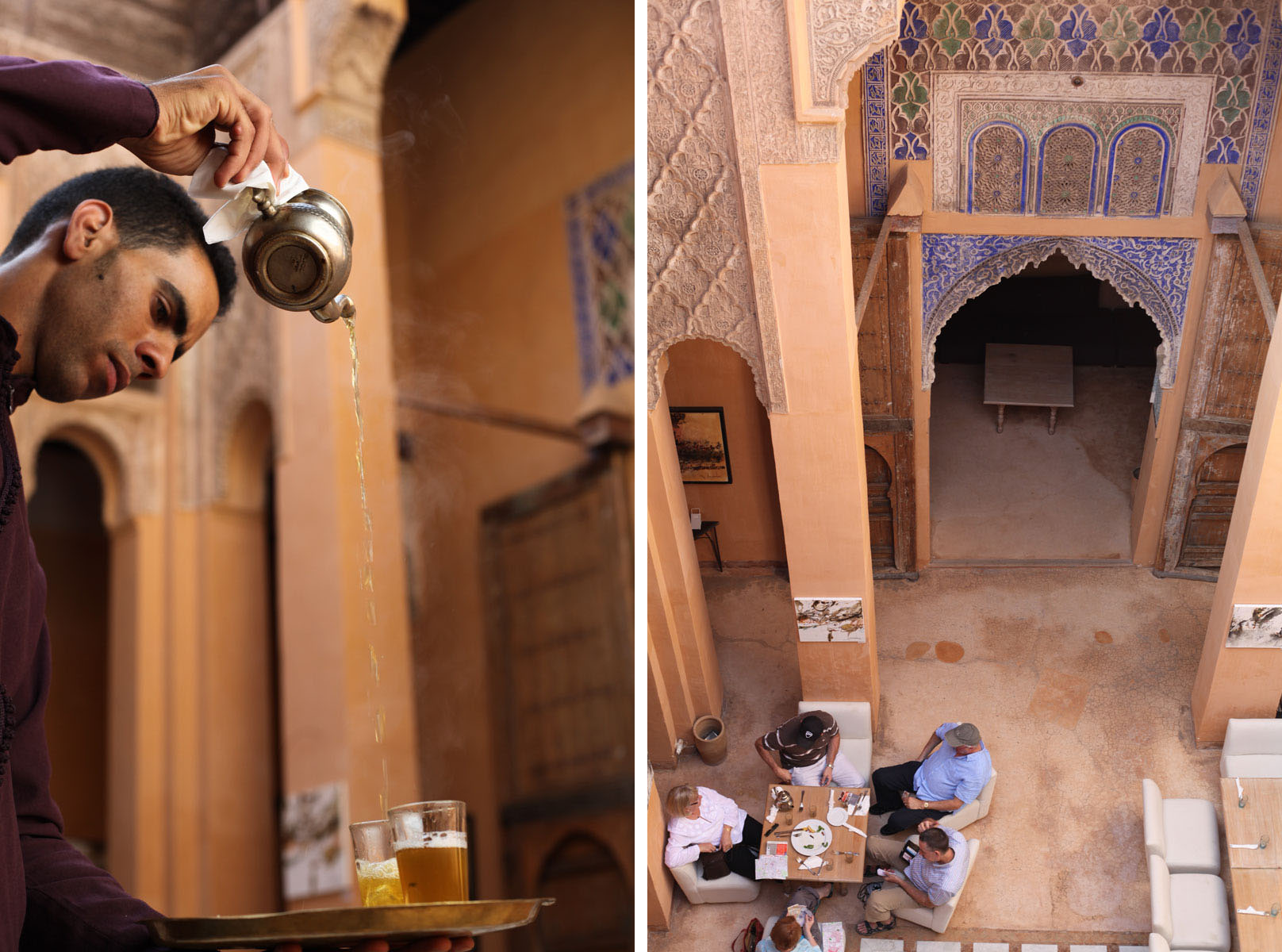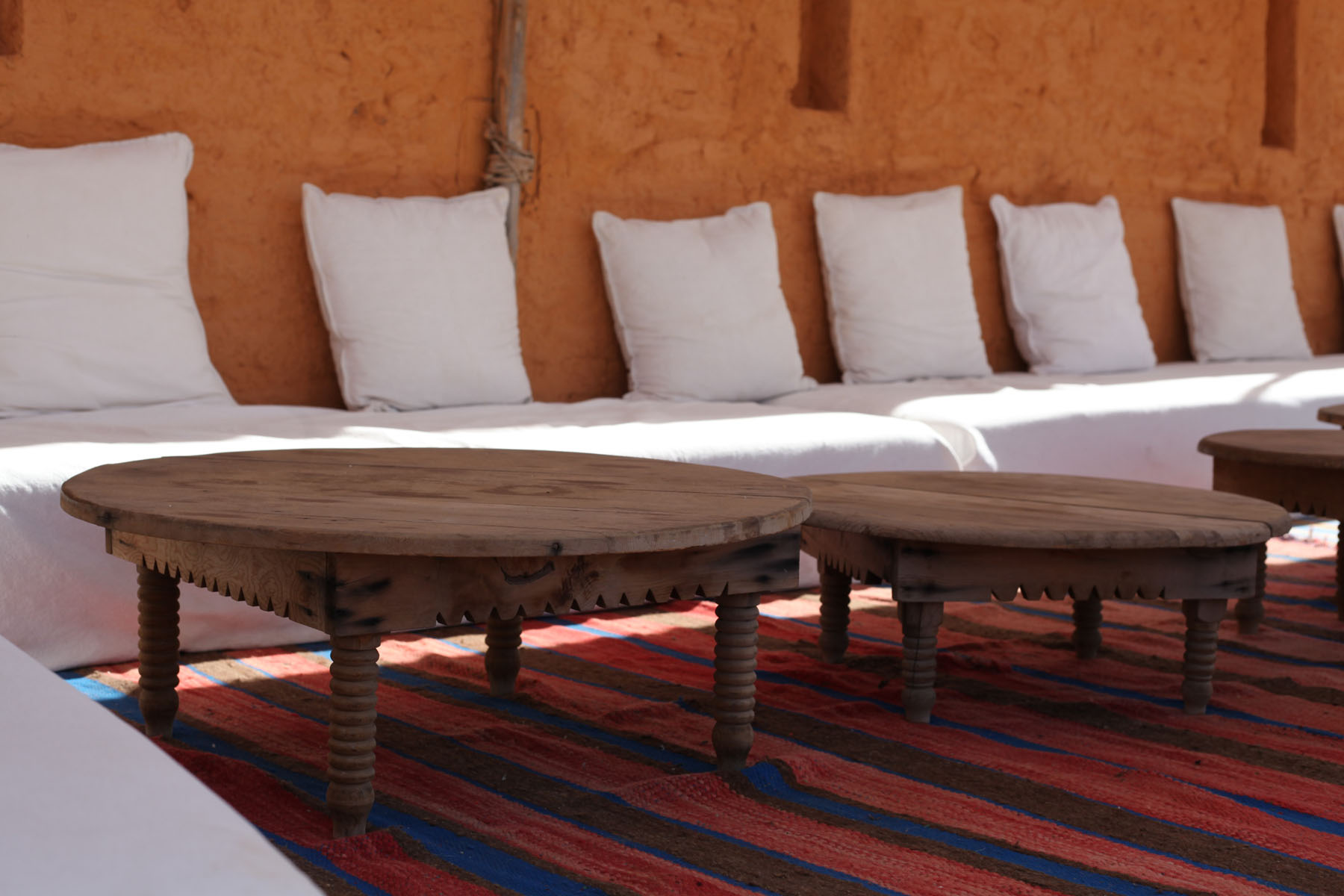 What kind of guests do you attract?
Dar Cherifa is a home for any traveler—any kind of person of any origin. Our guests are our main inspiration.
We receive tourists as well as locals. Moroccans appreciate Dar Cherifa because it is sort of an open book of our traditions. For instance, Dar Cherifa recently opened an exhibition featuring young Moroccan photographers, and those who attended the opening were mainly Moroccans.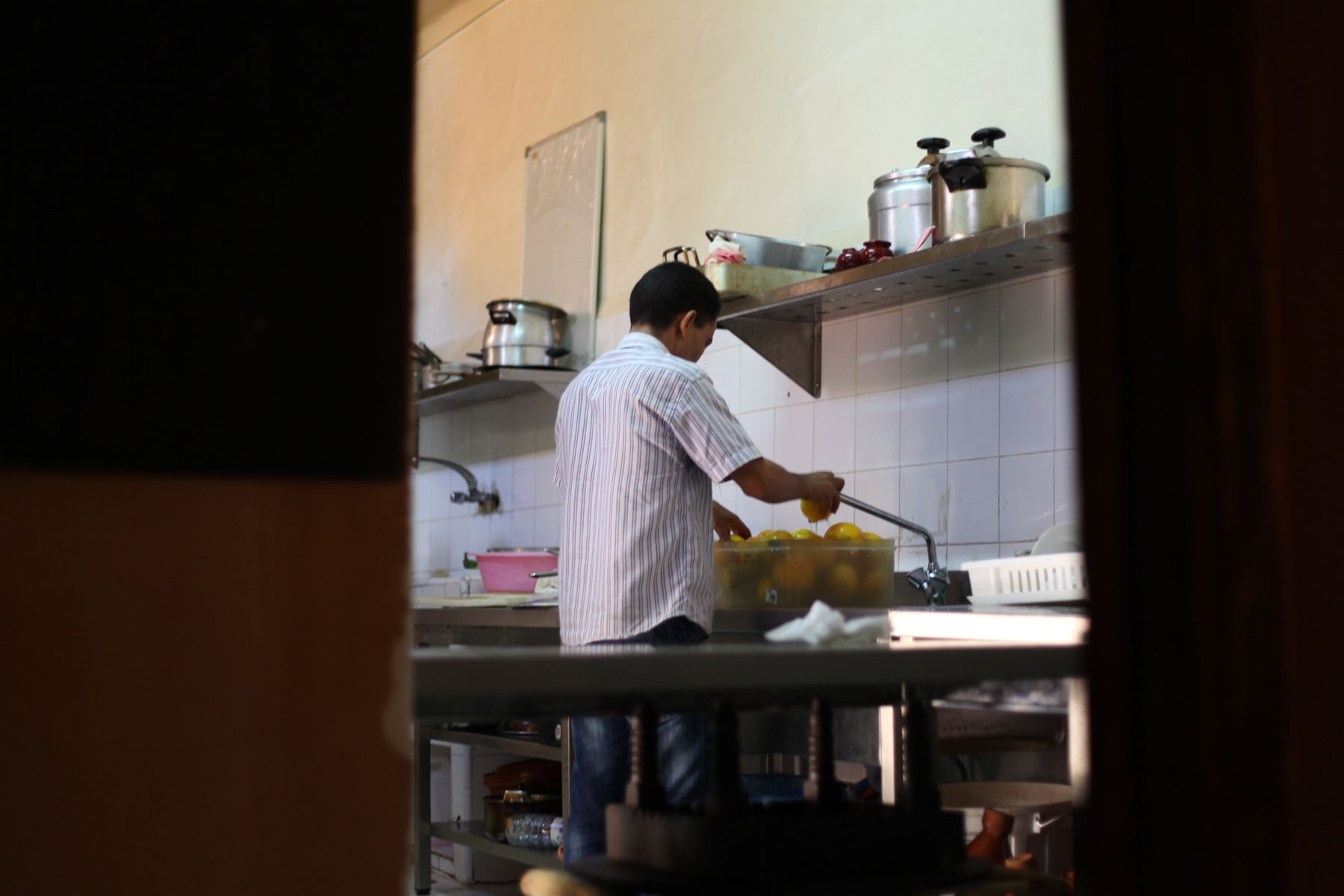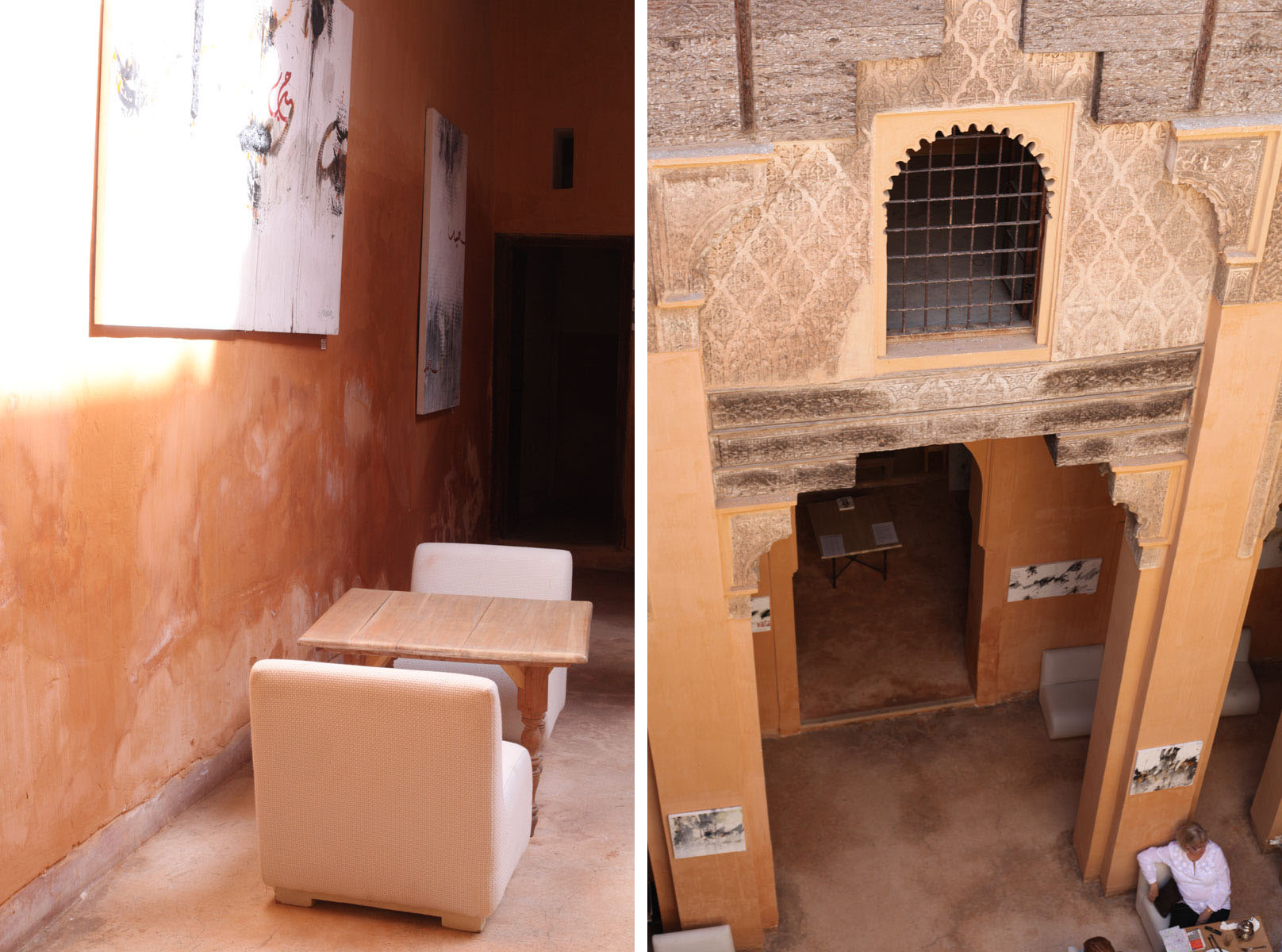 What types of programs do you offer?
At Dar Cherifa we want to stimulate the imagination and creativity of our visitors. Among others, we offer pottery courses with an expert ceramist, who explains to our customers the ceramic tradition in Morocco. After getting familiar with the materials, they can then create a vase on their own.
Dar Cherifa is a 16th Century house, as you can see our walls are covered in ink, words, and symbols. Calligraphy is the art of words. According to the Arab culture it was originally prohibited to portray sacred figures, which is why the Moroccans have expanded the art of calligraphy. It was through calligraphy that they could express themselves freely. They then developed different styles, such as Diwani, Koufi, and Thuluth.
An expert in Arab literature curates our calligraphy workshops. They take place in our riad, where our guests sip a cup of Moroccan tea while learning about this craft.
The main activities organized at Dar Cherifa are our cooking classes. Our courses are perfect if you want to discover the secrets of Moroccan cuisine. A professional chef teaches the class and, at the end of the midday course, our guests can taste their own creations.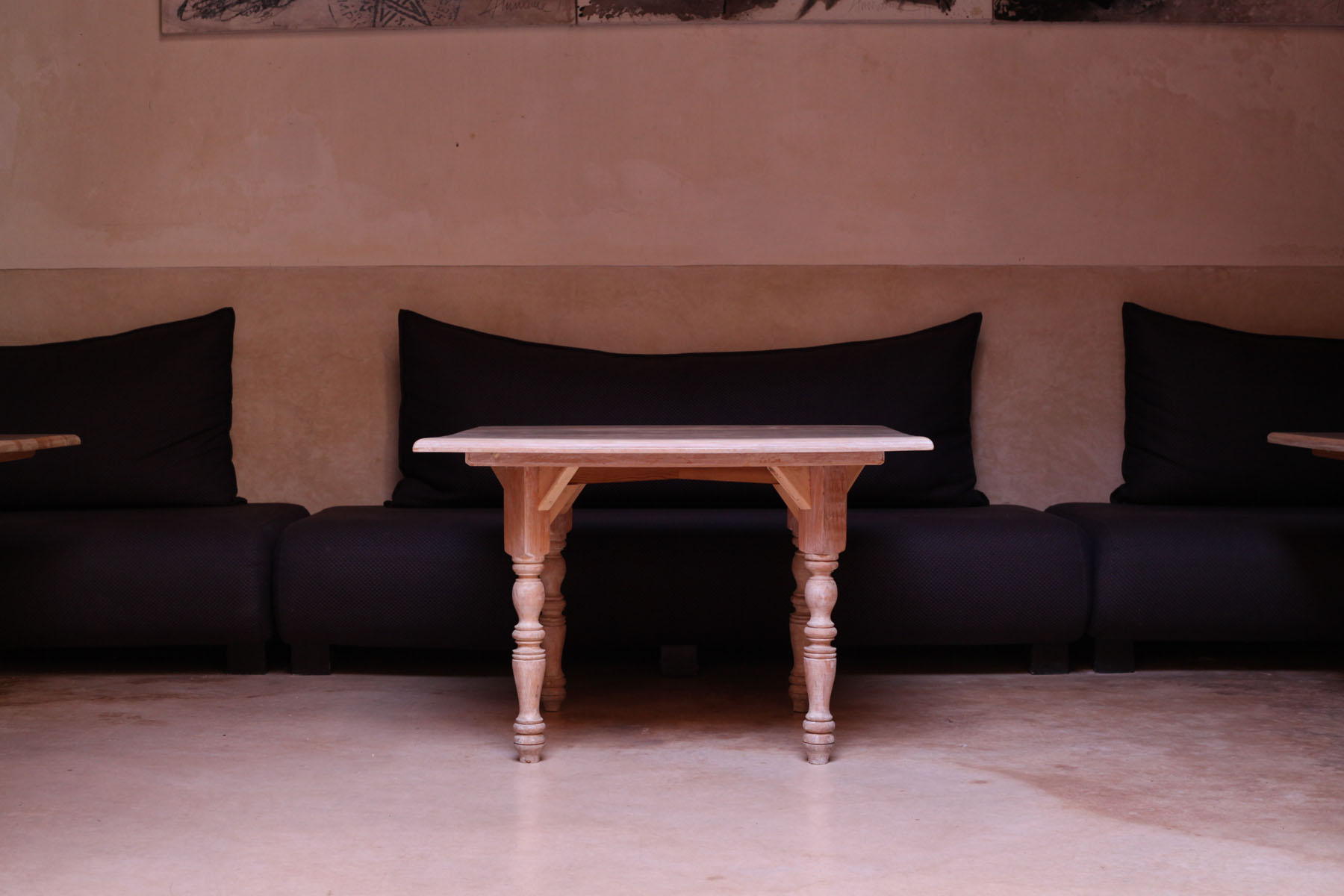 Speaking of the kitchen, what are the main courses of your restaurant?
Our specialties are obviously couscous and tagine de Kefta, with eggs and tomato sauce. Then we suggest a tasty ginger chicken, our special salads, and briouats—Moroccan crispy pastries—filled with fruits.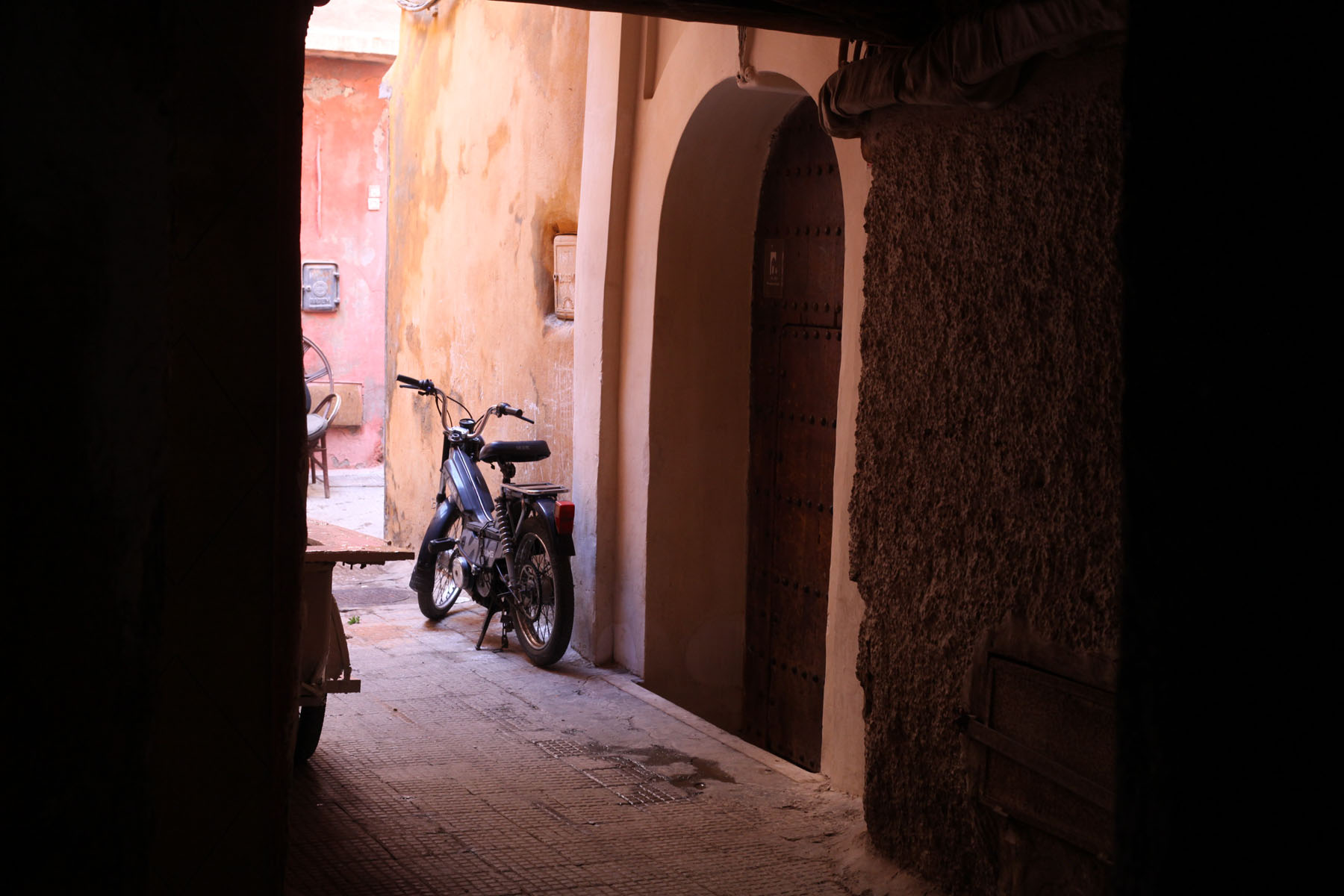 Dar Cherifa is located at 8, Derb Chorfa Lakbir, Rue Sidi el Yamani, Marrakech.