GREY Magazine I.I Fall 2014: Covers
1 October 2014
FALL 2014
Fall has always been my favorite season. I hope it lasts.
The most incredible of summers (in a Grey way) brought winds of change. We were under the spell of time and compelled to speed ahead. Now counting four times per moon, five years of pages, and above all—images—Grey is moving forward . . . to Grey Magazine. And while the philosophy remains the same, the intentions have expanded along with the family.
"La Matta di Grey"—also known as The Grey Woman—is the reason our publication exists. A quarterly with a realistic and contemporary eye, with pages one can relate to and be drawn into.
The Grey Woman is an exquisite mortal. She loves, works, cooks, writes, reads, dances, jokes, runs, falls, flies, passes by, and keeps secrets. She is compassionate, strong, clever, fragile, sophisticated, active, lazy, warm, cold, crazy, magic, and dramatic. The Grey Woman makes mistakes, forgets things, gives everything, suffers deeply, hugs strongly, feels loudly. She is human.
She inhabits the urban landscape with grace and strength. Despite the ordinary duties of life she manages to be an inspiration and carry a discreet, inevitable mystery. Contradictory—as any honorable woman ought to be—she evolved through the ages and philosophies, following her own rules and style, like any artist would, dictated by her feelings and experiences. One can feel the presence of this woman about town, dealing with life and its unexpected events.
"The Grey Woman is that girl who happened to be just fine with her large brimmed hat under the rain."
Valentina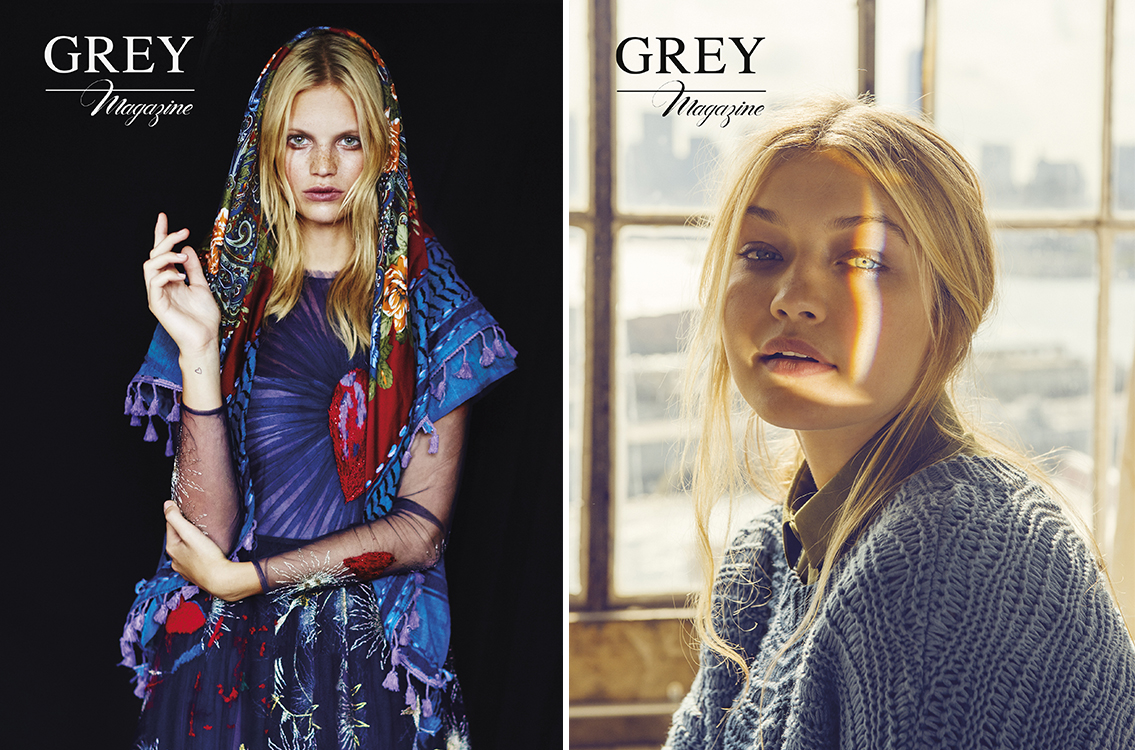 On the left: model NADINE LEOPOLD, photographed by BILLY KIDD and styled by Valentina Ilardi Martin for the fashion editorial "The New Something." On the right: GIGI HADID photographed by CHRISTOPHER ANDERSON and styled by Valentina Ilardi Martin for the fashion editorial "Skypping School."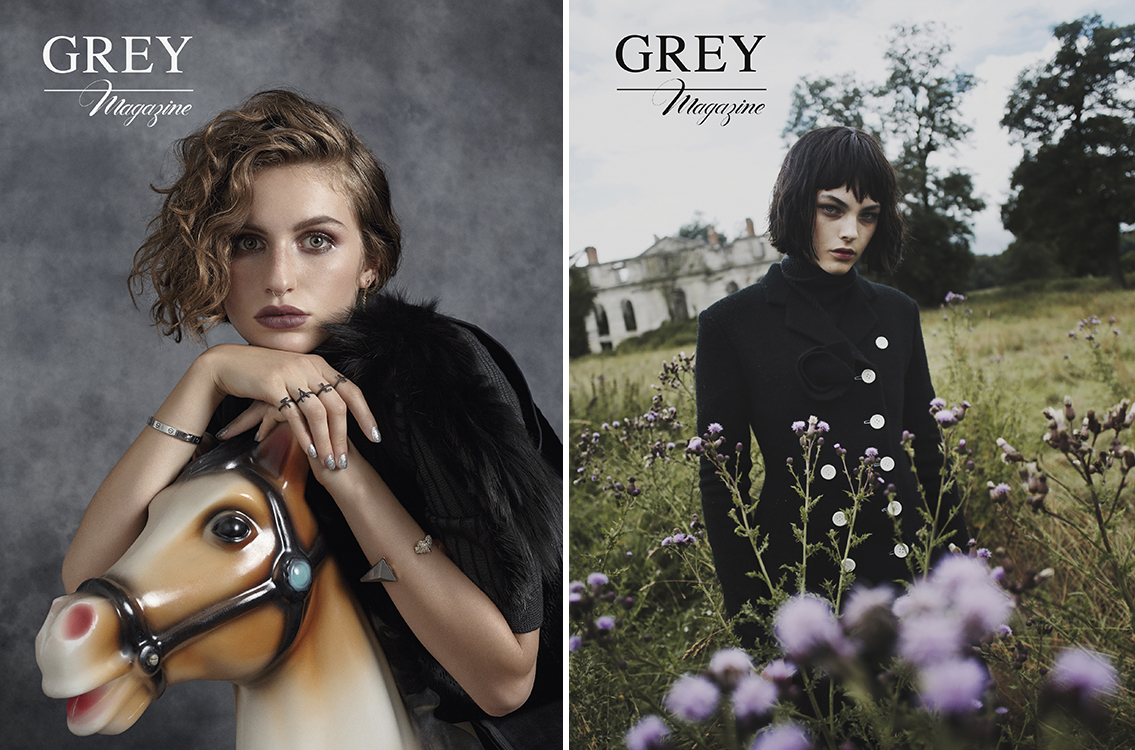 On the left: TALI LENNOX photographed by SPENCER OSTRANDER and styled by Concetta D'Angelo for the fashion editorial "Acting Class." On the right: model VITTORIA CERETTI photographed by FANNY LATOUR-LAMBERT and styled by Mariaelena Morelli for the fashion editorial "Post Rave."