Making Dreams - Fendi And The Cinema
4 October 2013
"The motion picture has always represented an important aspect of our family's life, as it has been for the brand. I remember, as a child, that the projections were true events: occasions when the movie theater would enter our house with white background and religious silence... Fendi, in fact, has always kept a close relationship with Cinecittà. Part of the creative and artistic Rome, the Fendi sisters have been involved with collaborations that to this day can be considered pioneering. Approached by costume designers such as Piero Tosi, they created furs and costumes for memorable productions. We worked with the greatest movie directors of yesterday and today, from Luchino Visconti to Wes Anderson, from Martin Scorsese to Giuseppe Tornatore, and we still do. This exhibition is a manner of celebrating a dialogue made of affinity, nourished by the desire to experiment telling stories and materializing dreams."
    —Silvia Venturini Fendi
The Cinema Manzoni, in Milan, hosts the exhibition Making Dreams - Fendi and the Cinema, through which the Roman Maison celebrates its long lived dialogue with cinema. Fendi's enduring relationship with Cinecittà, the mythical cinema factory of Rome, and with international directors is explored through the key stages and characters of a unique report.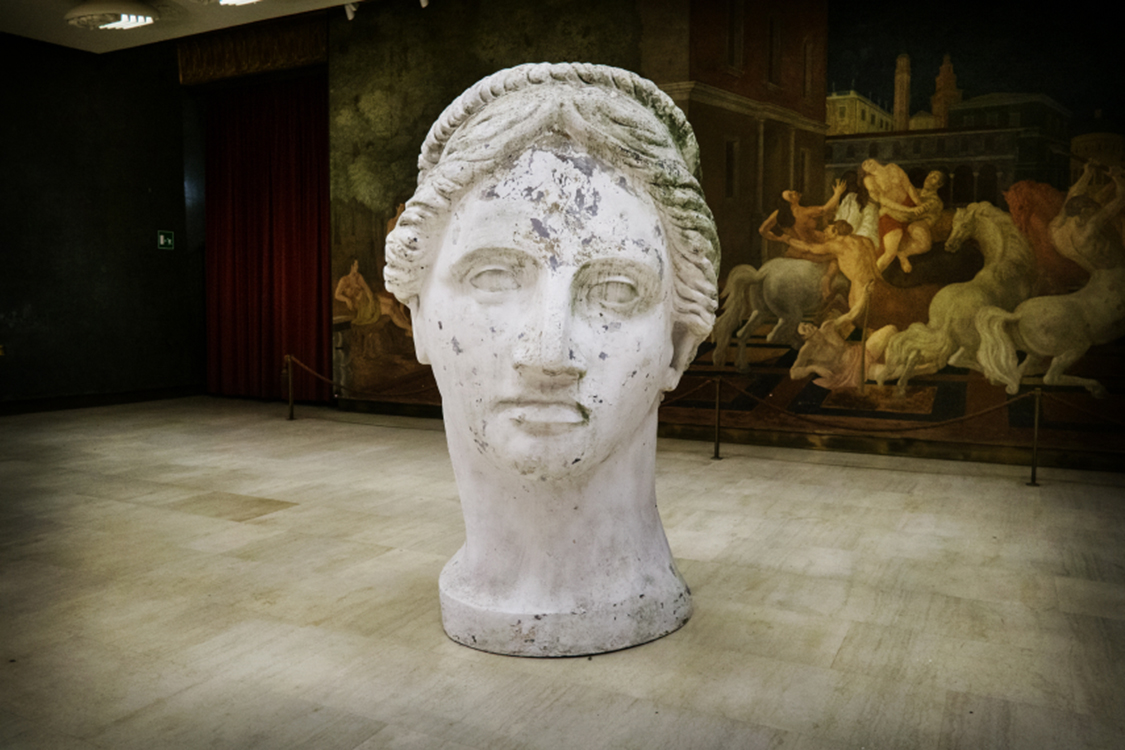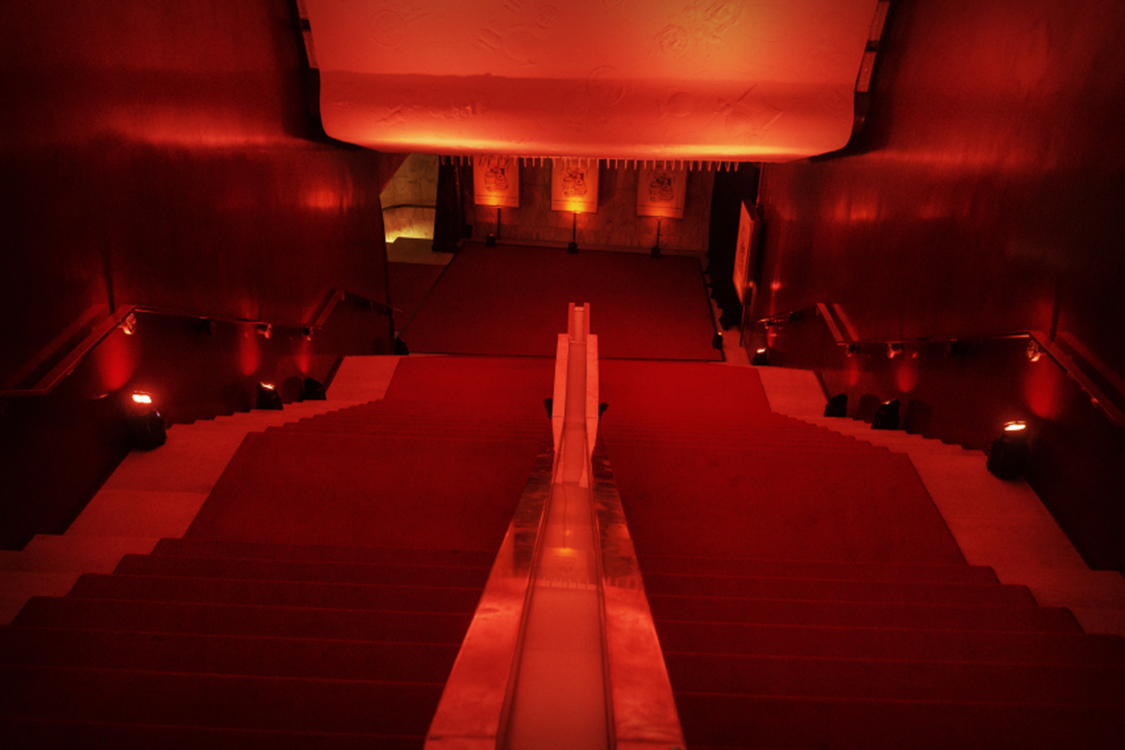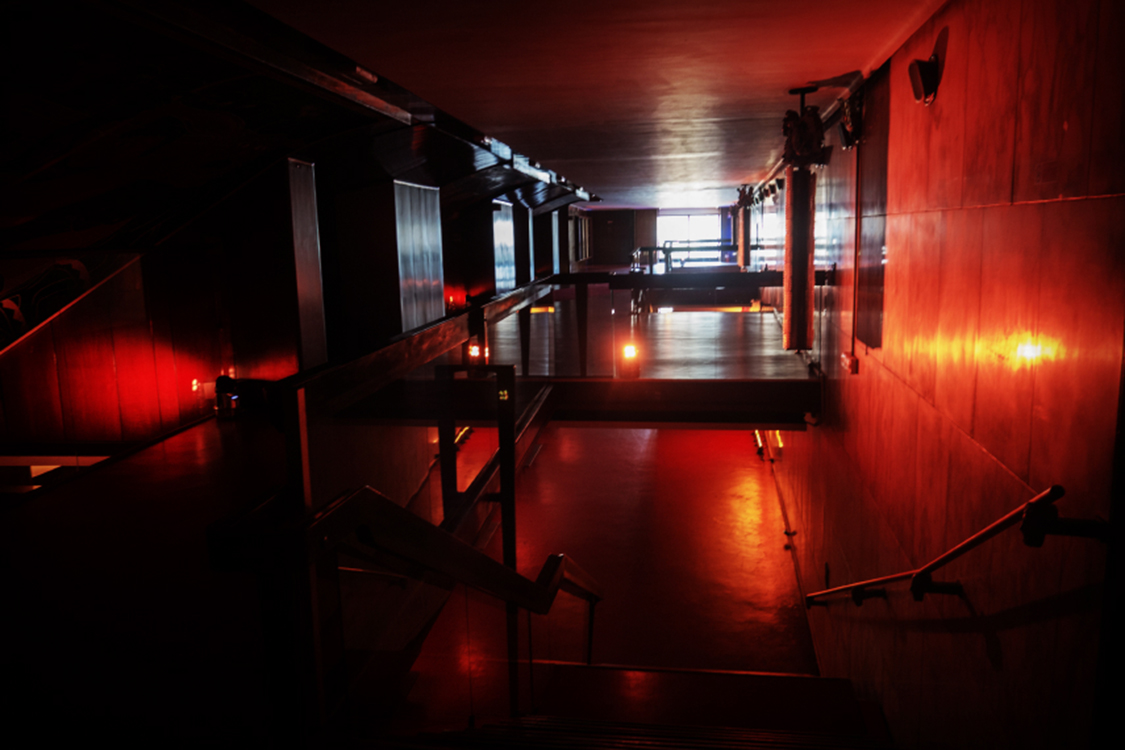 Cinema Manzoni, designed in 1947 by Mario Cavallè, has been reopened to host the exhibition. Its architecture, sinuous lines and stylized furniture are accompanied by frescoes by Ghino Baragatti and Vanni Rossi, and the sculptures of Francesco Messina, Pericle Fazzini, Ferruccio Gasparetti and Leone Lodi.
The space, re-interpretated by curators Patrick Kinmonth and Antonio Monfreda, becomes a mirror maze which plays with the Cinema as both a physical and a metaphoric venue: visitors are projected in a fantastical journey inside and behind the making of iconic movies, within the space of a real cinema.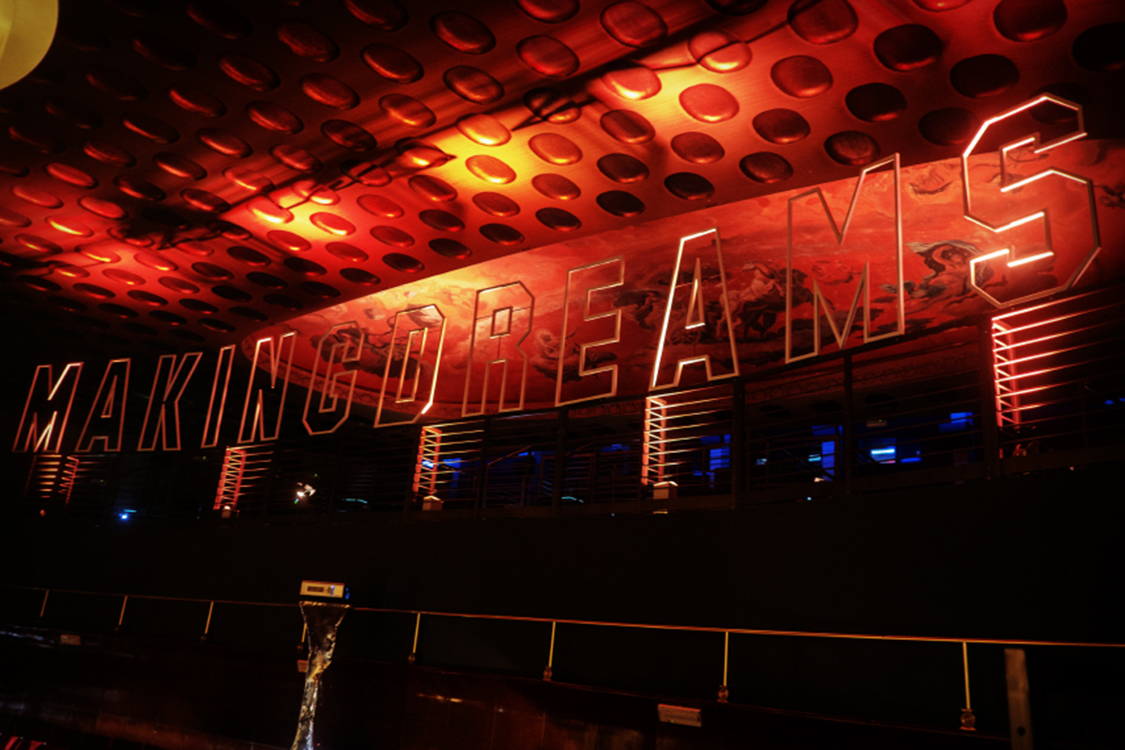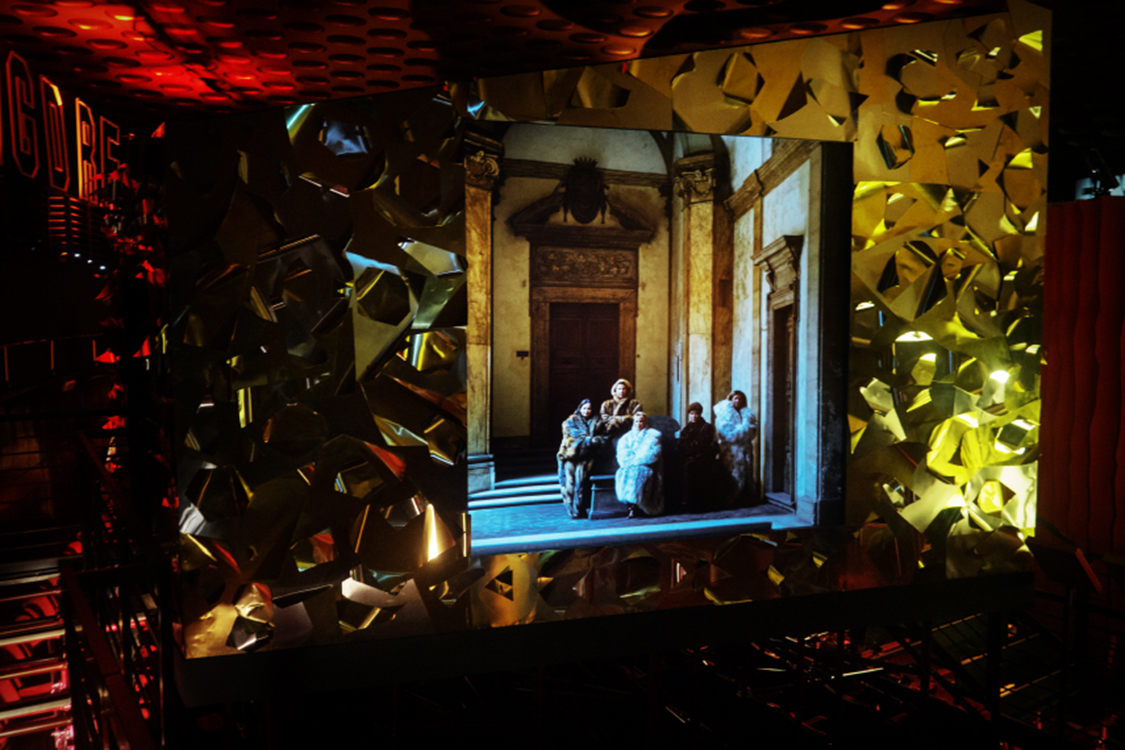 An animated video gives life to a photo sitting of the five Fendi sisters, shot in 1980's by the British master Lord Snowdon.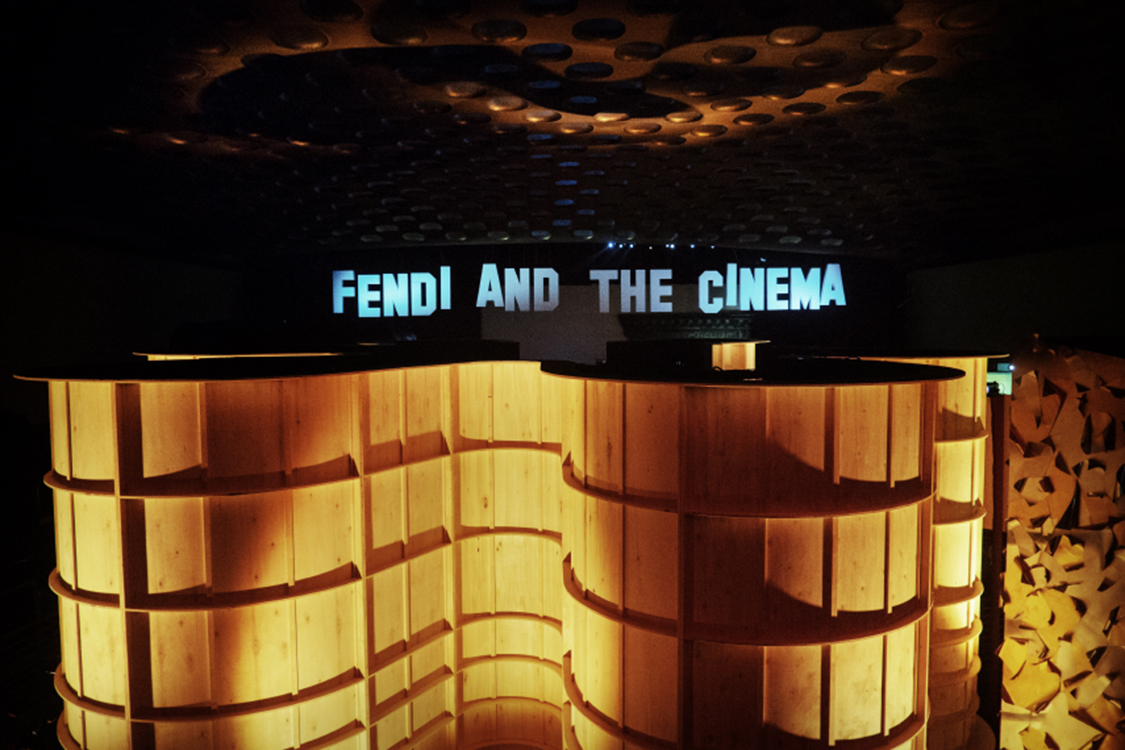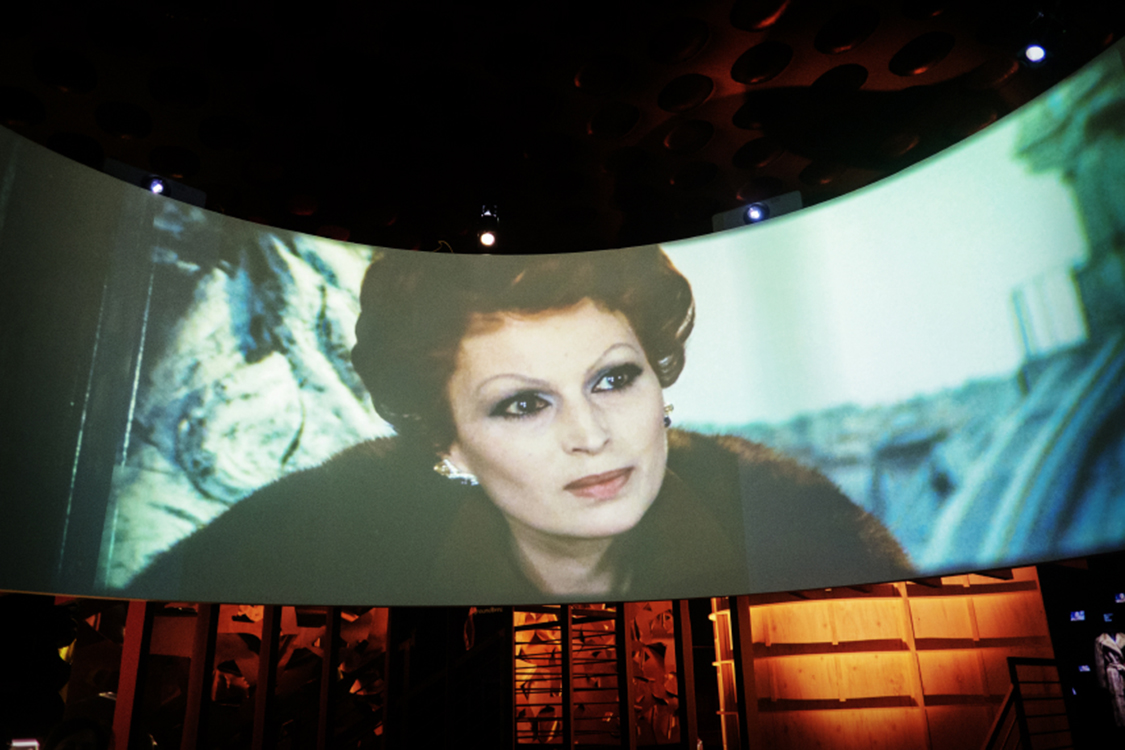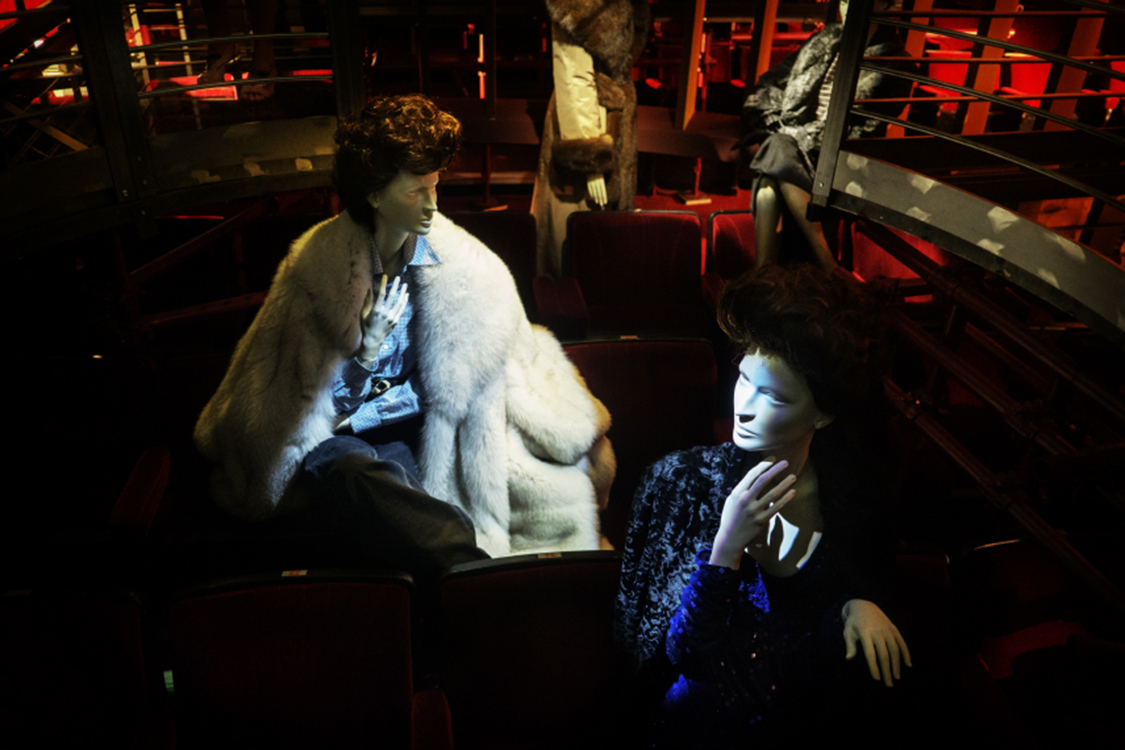 These two fur coats, one made of candid fox and the other one of grey astrakan, have both been worn by Silvana Mangano, as Marchesa Bianca Brumonti, in Luchino Visconti's 1974 movie Gruppo di famiglia in un interno. Four mannequins, with the actress' profile sit in the gallery, set in a metaphorical conversation, while observers watch the movie projected on the circular screen over them, in a surreal game of mutual mirrors.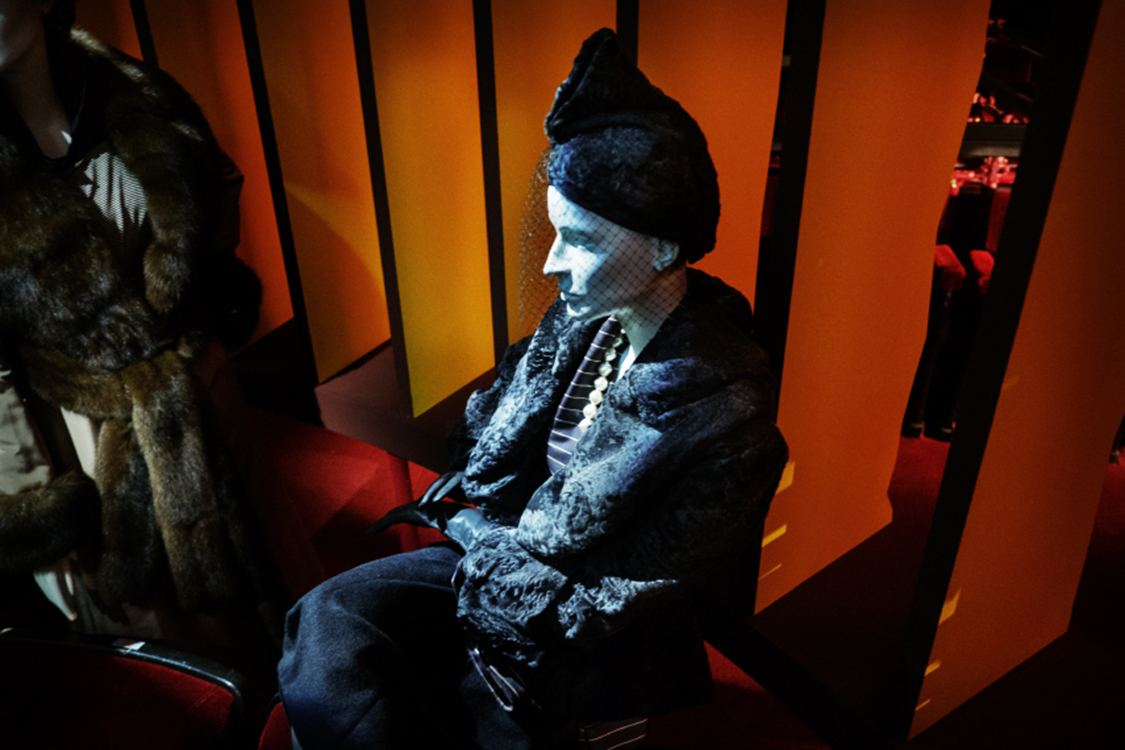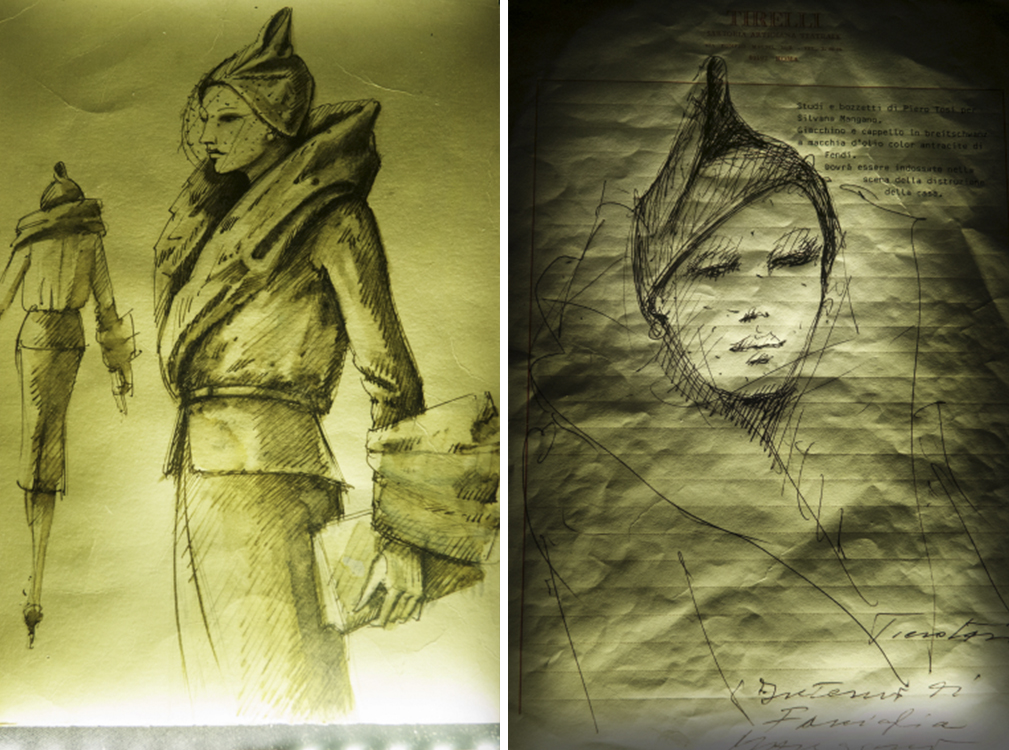 This unforgettable tailleur is comprised of a grey breitschwanz jacket with matching veiled fur head-piece, combined with a flannel pencil-skirt.
The two sketches displayed in the exhibition are the originals designed for Silvana Mangano by legendary costume designer Piero Tosi.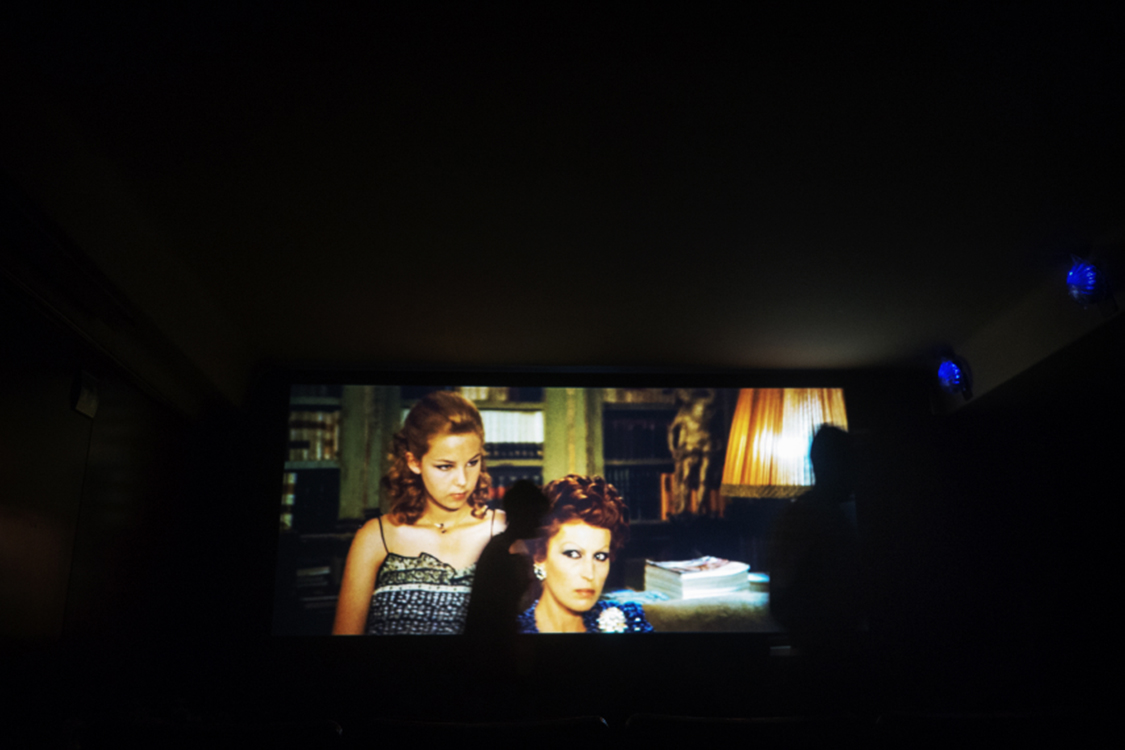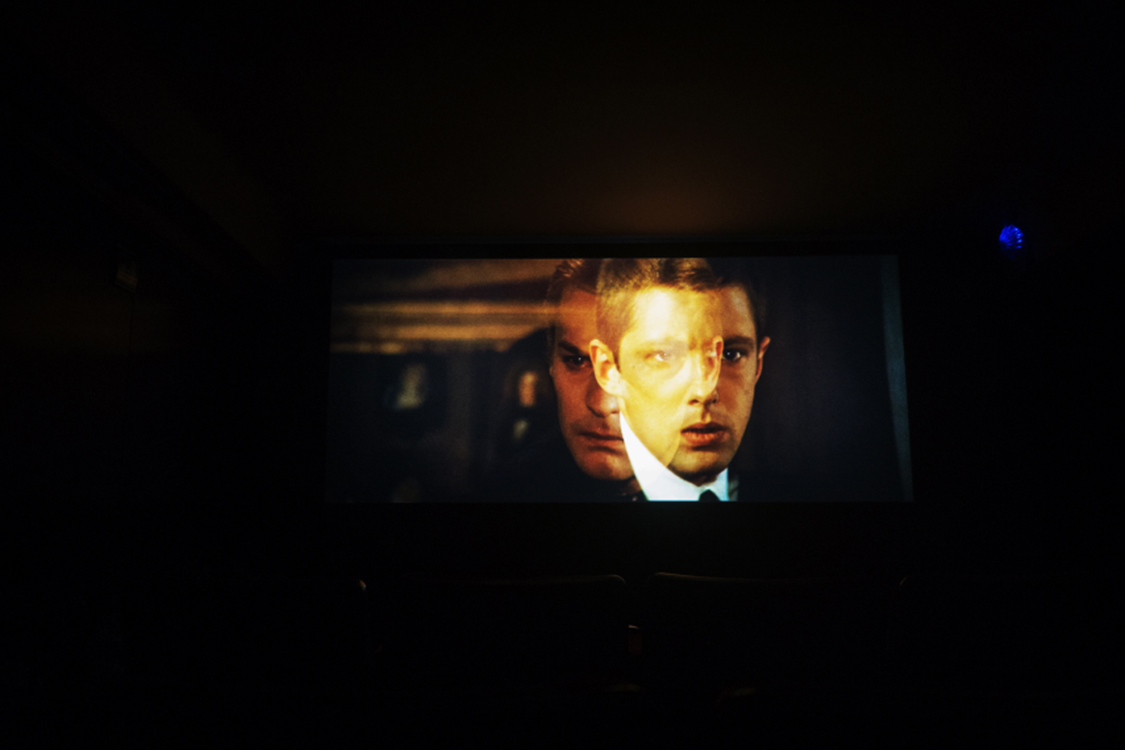 Gruppo di famiglia in un interno full movie. Director Luchino Visconti, 1974.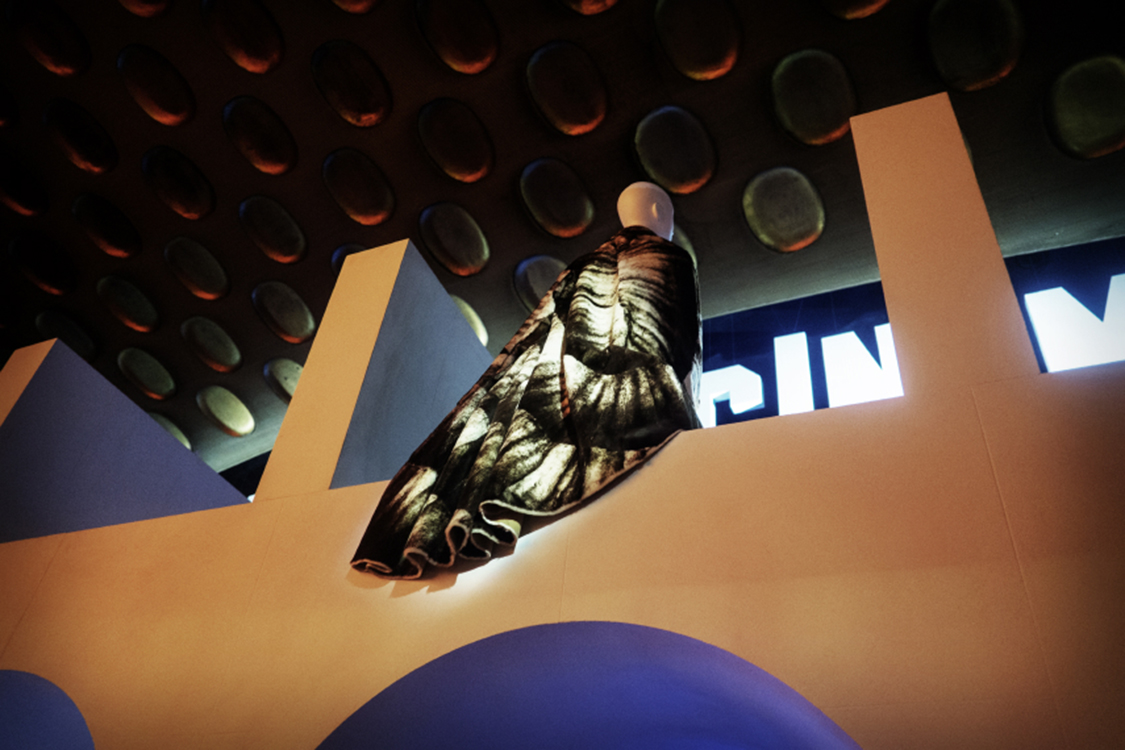 This shaved weasel wide cape was worn by Sharon Stone in Pitof Comar's 2003 movie Catwoman.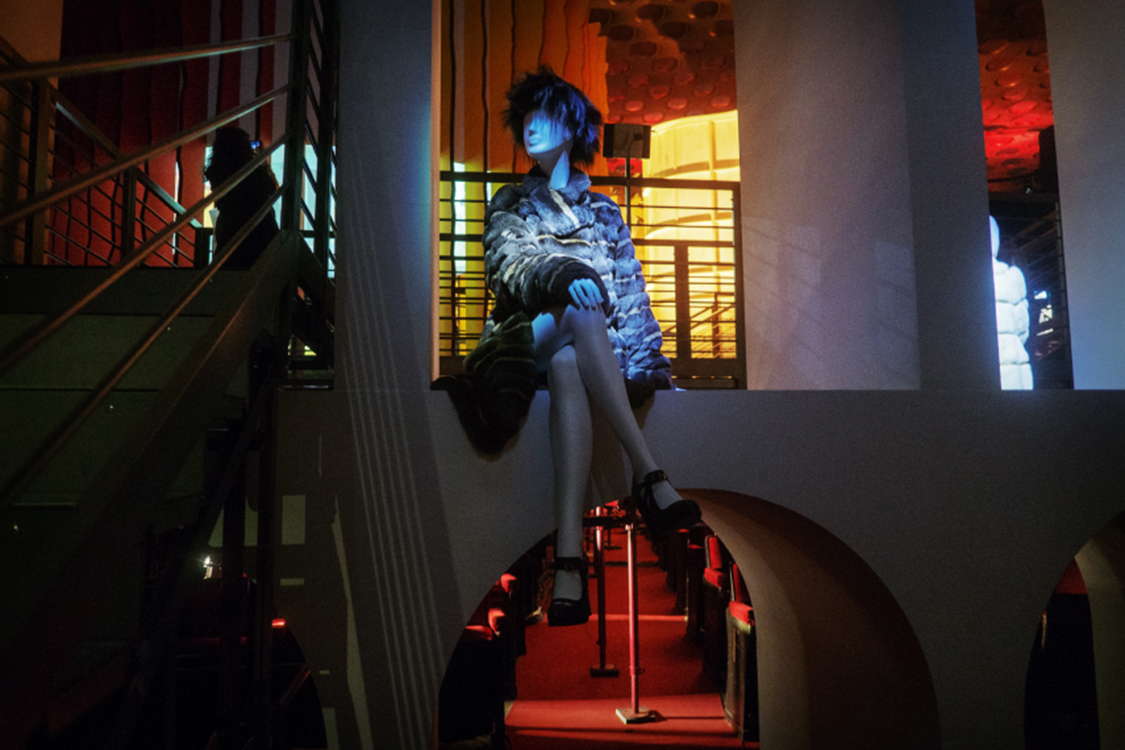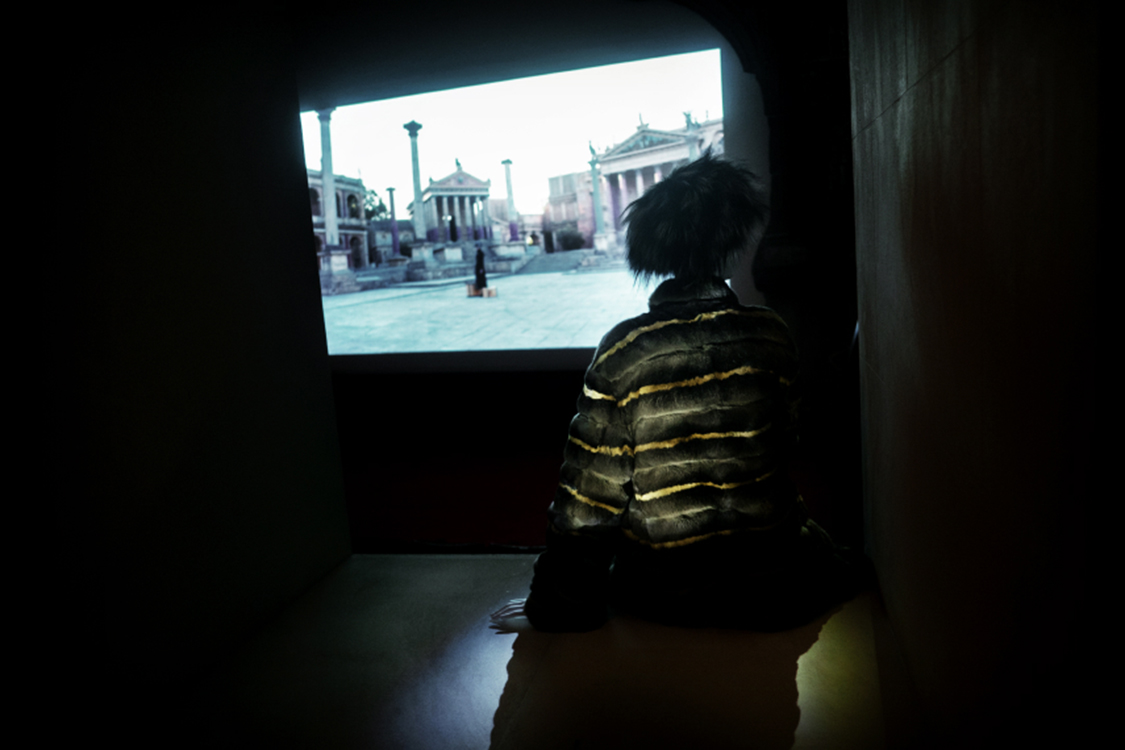 This magnificent chinchilla tabacco coat was worn by Catherine Deneuve in Benoît Jacquot's 2003 movie Princess Marie.
The larger screen displays a surreal Cinecittà sets tour—a video exclusively produced in collaboration with Cinecittà Studios for the exhibition.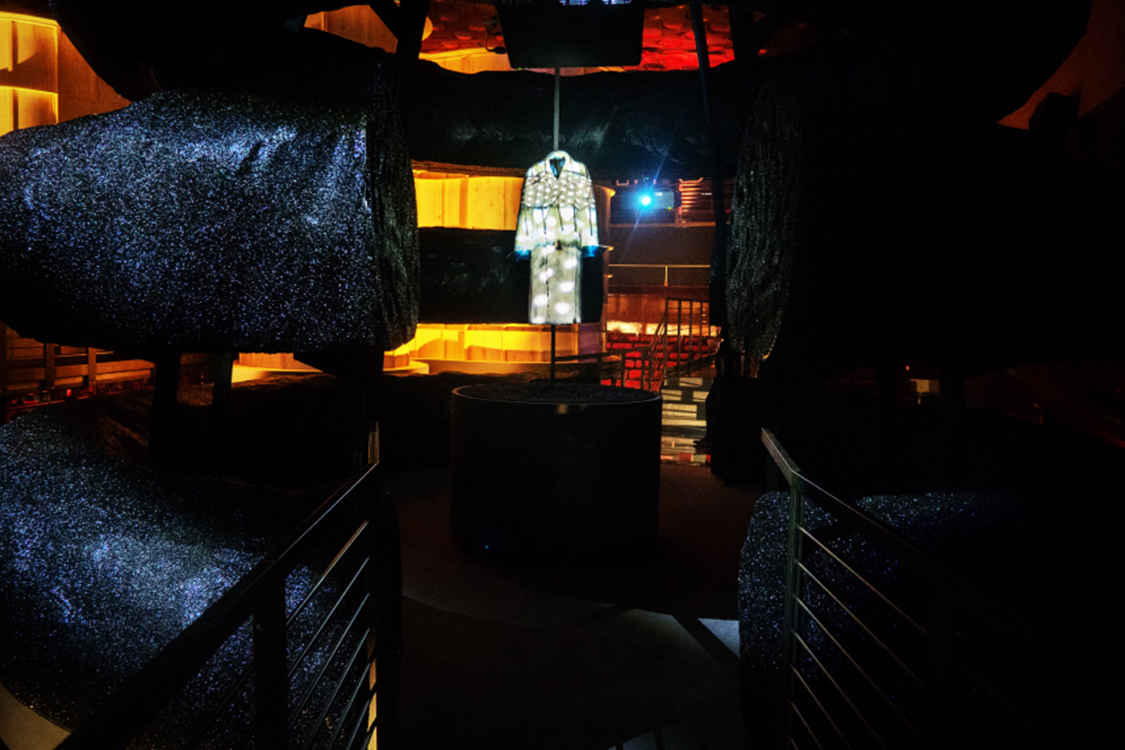 A candid shaved mink fur is transformed in a surprising projection screen: a spectacular installation that links to cinema's special effects.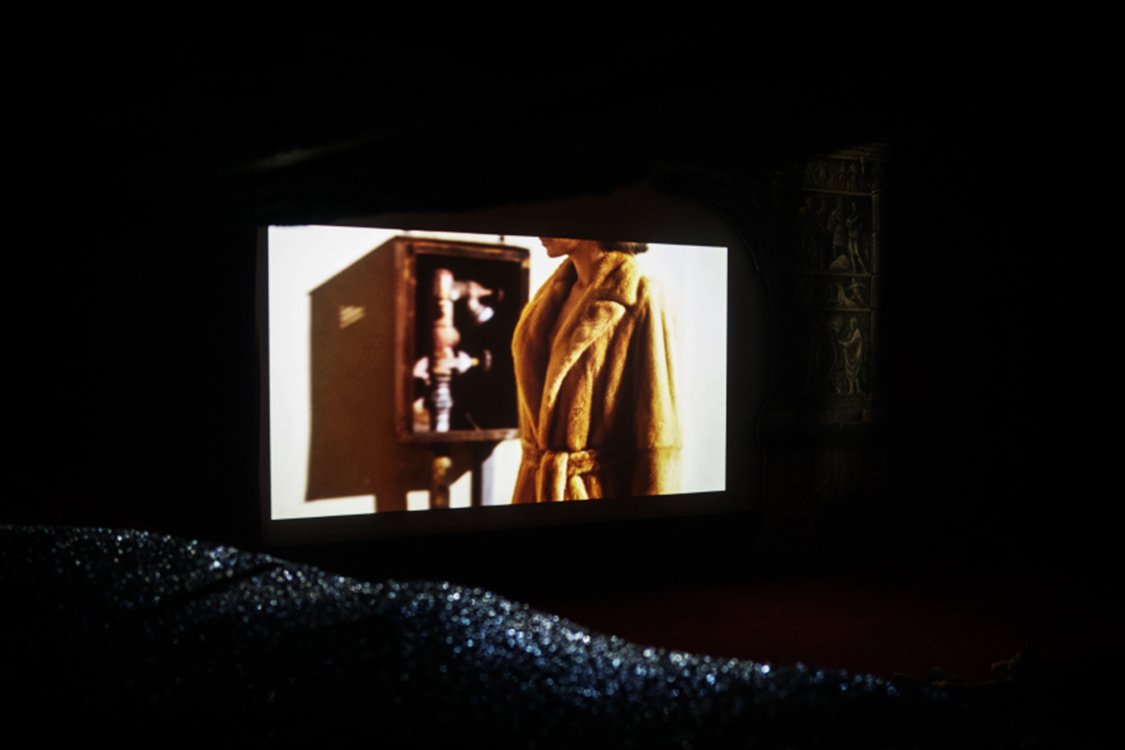 The iconic plain mink fur coat worn by Gwyneth Paltrow, as Margot Tenenbaum, in Wes Anderson's 2001 movie The Royal Tenenbaums.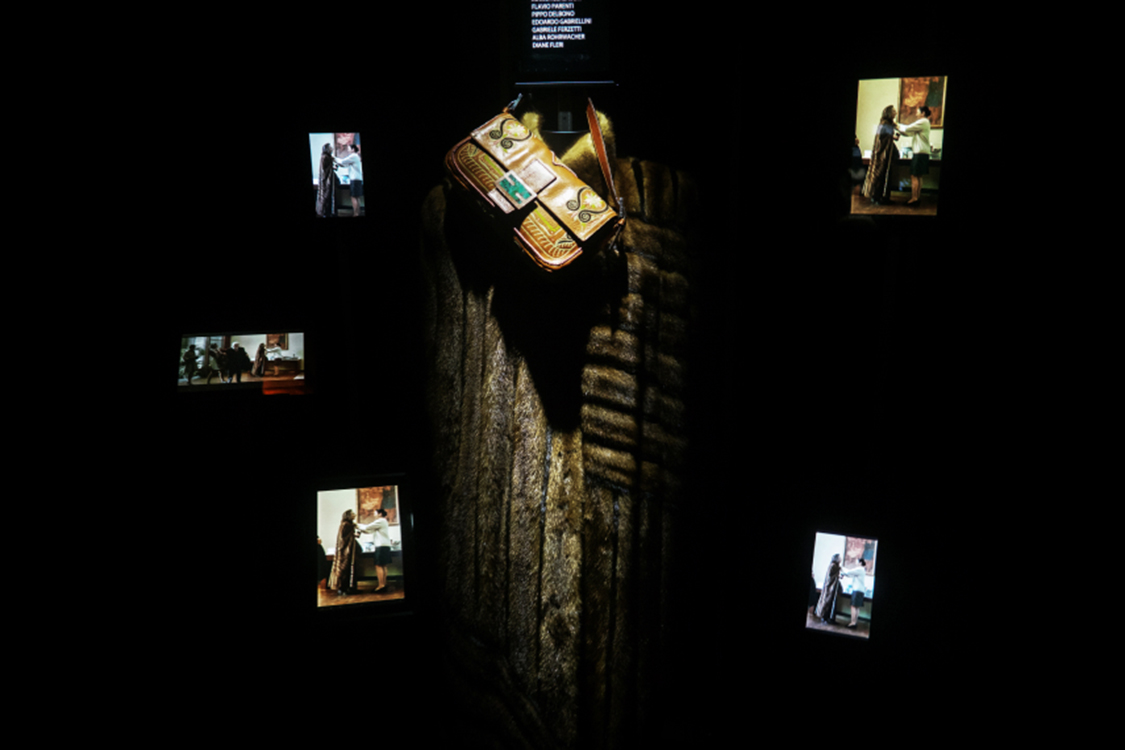 This long mink coat, combined with the iconic Baguette bag, were both worn by Tilda Swinton in Luca Guadagnino's 2009 movie Io sono l'amore.
Making Dreams - Fendi and the Cinema is on view through October 6, 2013. 
Cinema Manzoni is located at Via Manzoni 40, Milan.
A monographic on FENDI—"Fendi Relapse"—is featured in GREY IX, now available for purchase.