Nonostante Marras - Milan
2 May 2014
Hidden from the hustle and bustle of Milan's city center, Nonostante Marras is a quiet oasis. Both a store and a meeting place, it hosts a variety of cultural events. Antonio Marras answers questions about the space.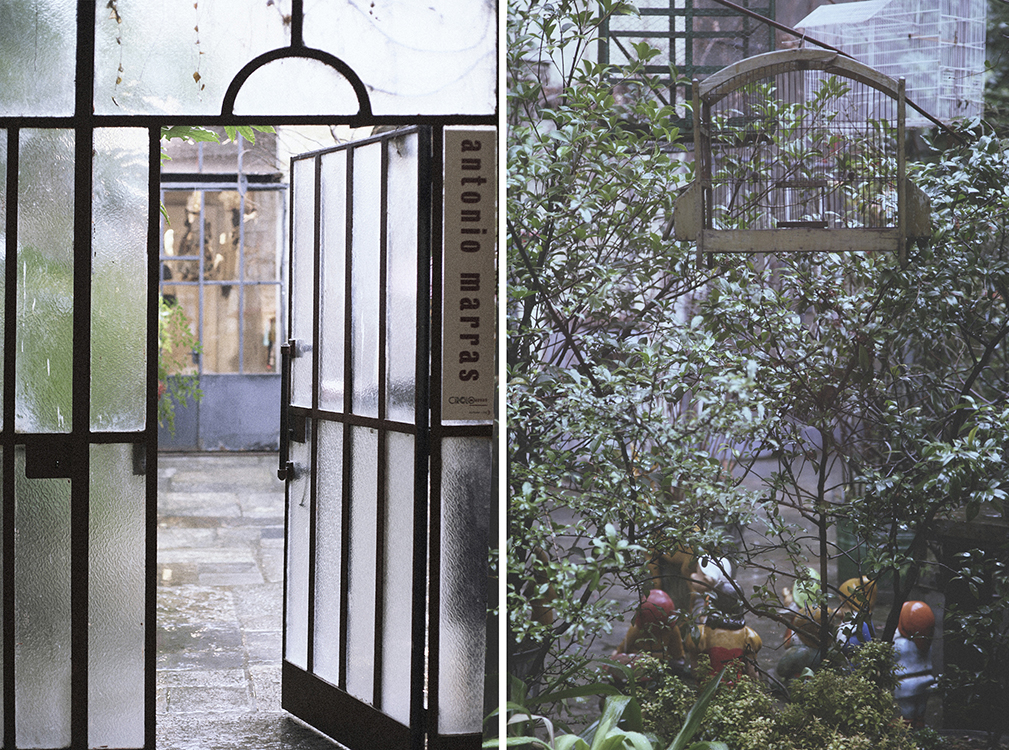 Let's start with the name, which translates to "Despite Marras." 


It wasn't an idea of mine, but an intuition of my wife, Patrizia, who was determined to drive this project forward "despite me" and my strong initial opposition to it. Today, I'm really glad I was wrong, and I have to acknowledge she deserves all the credit for it. I now realize that there was a need for a place where we could just be, and where we could find the famous three C's—carezze, caldo, comodo (cuddles, warmth, comfort) of Alberto Lattuada's "Come have coffee with us." And Milan needed that too. 
Almost a small island in the careless city noise, a precious shelter where I can come back to my world: books, clothes, objets retrouvés, pictures, old chairs, fragments of a poem, in a relaxed, soft, embracing atmosphere of thoughtful lightness. 
All those objects had already been here for a long time, in this old garage I'd fallen in love with and which, over the years, I'd stacked with a number of objects, chairs, pieces of furniture and "good things of bad taste" which I'd been collecting, often buying them in markets on the spur of the moment.

Here, put together, paired and recombined, they gain a new life, a new appeal and beauty. It's an open space where everything is mixed and lives once again, an island, open to the world. Just like my home, with my typical and slightly old-style Sardinian hospitality.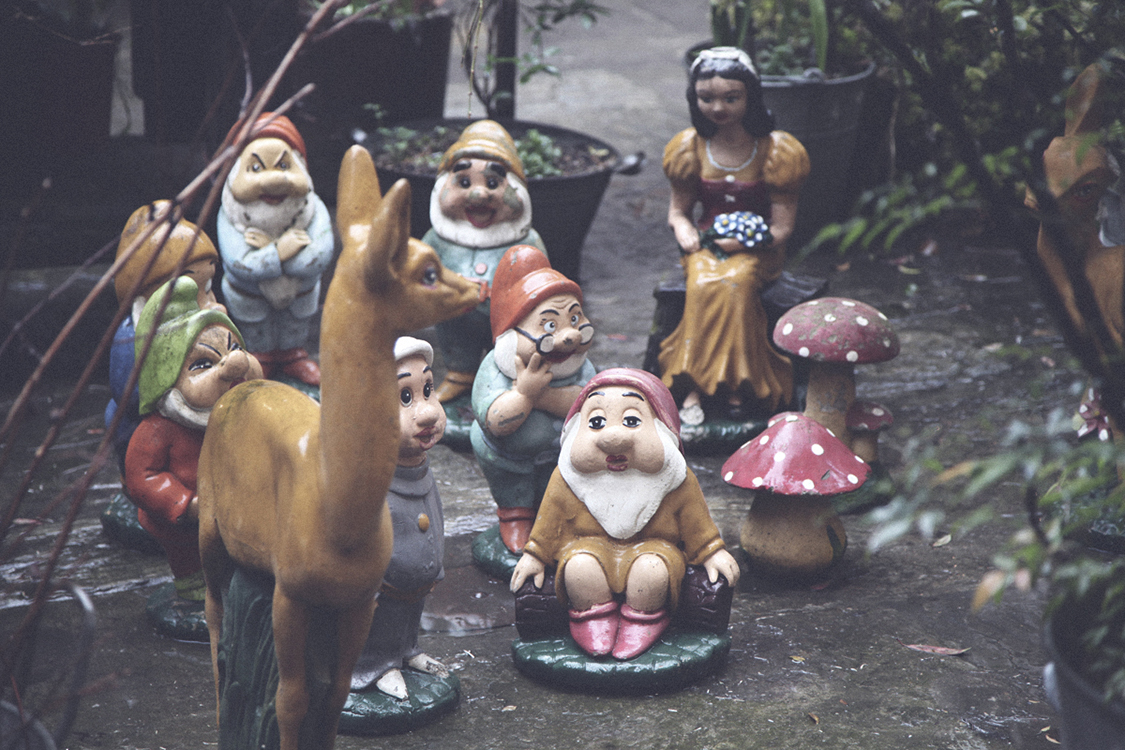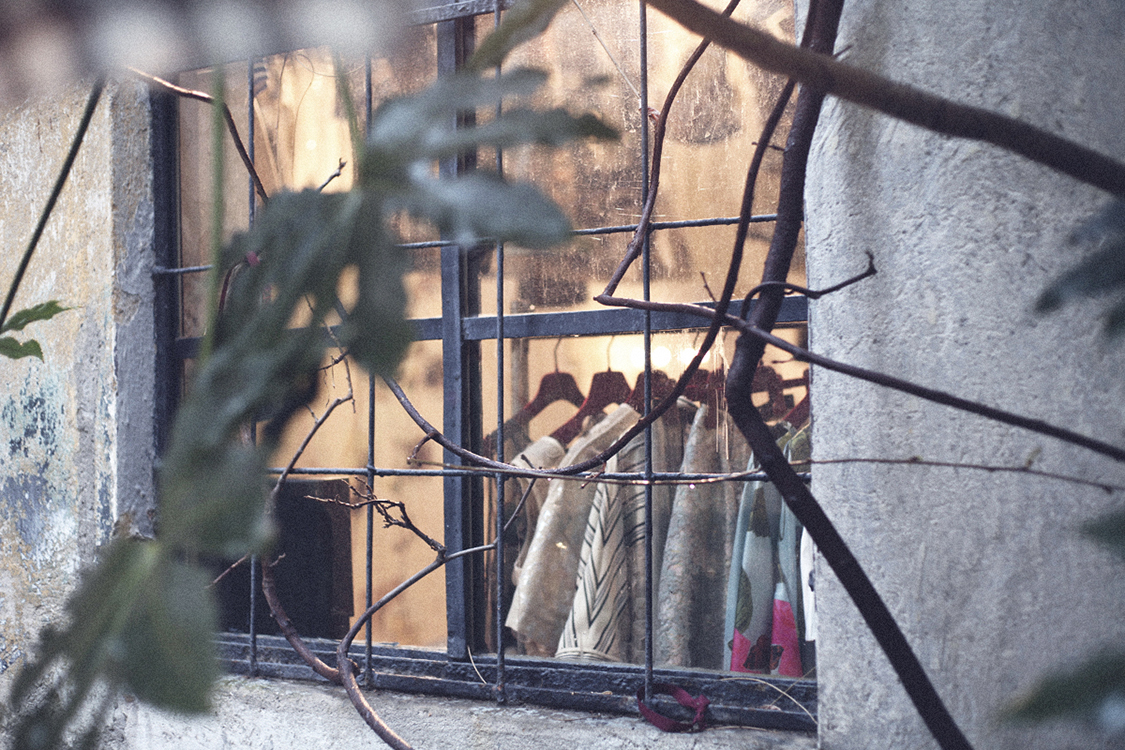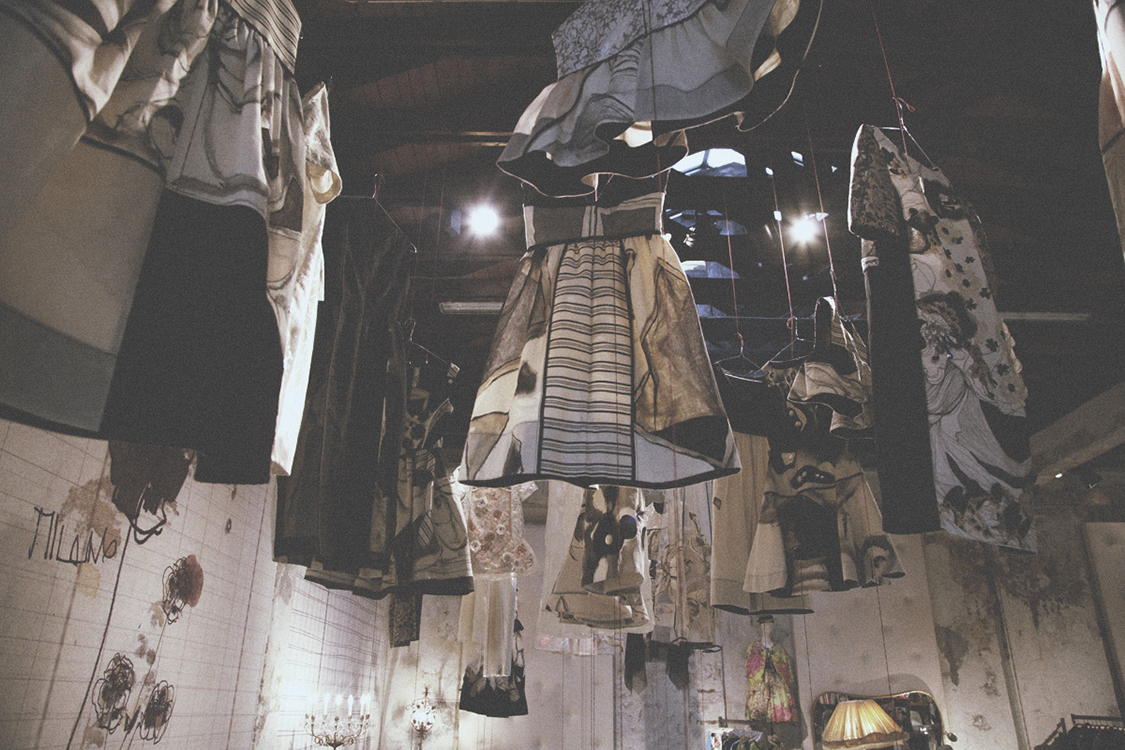 You mentioned the space is an old garage, located outside of Milan's city center. Why is that?
Nonostante Marras opens unexpectedly on the outskirts of Milan, behind anonymous buildings that all look the same. Inside the store, you walk among good things that have been left behind: fabrics, bags, paint brushes, buttons, shreds, Sardinian rugs, English couches, small and big tables, artist photos, pictures, mirrors, lamps, wardrobes, an old pub's chairs, dresses that dance, mannequins that try to steal your attention, glass bottles than become vases, pieces of a poetic verse. 
Here in an orderly disorder, in an harmonic chaos, scents, colors and flowers talk 
to each other and mingle, creating a new surprising and enclosing unity. It's a simple space, born in an old garage yet warm and refined like a house. 
Large windows look into a courtyard where there's a big olive tree, light-colored walls, vintage furniture. But there's no confusion: each single thing—cupboards, cabinets, pieces of furniture, stools, chairs—seem naturally born to gain this new function. Milan is 
far away, the noises are filtered, shielded. Everything here is seducing and fascinating, with calm and a slow pace that invites one to think and dream, a mystery of simple things, music and enchantment, like a verse of an inspiring poem.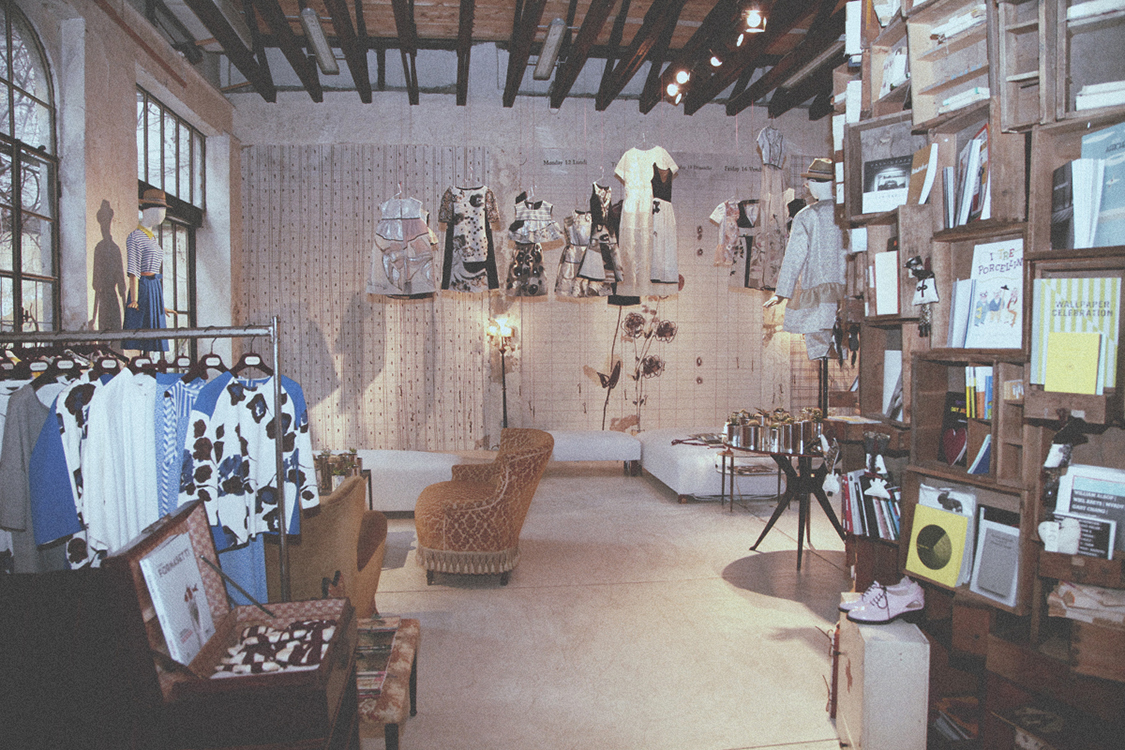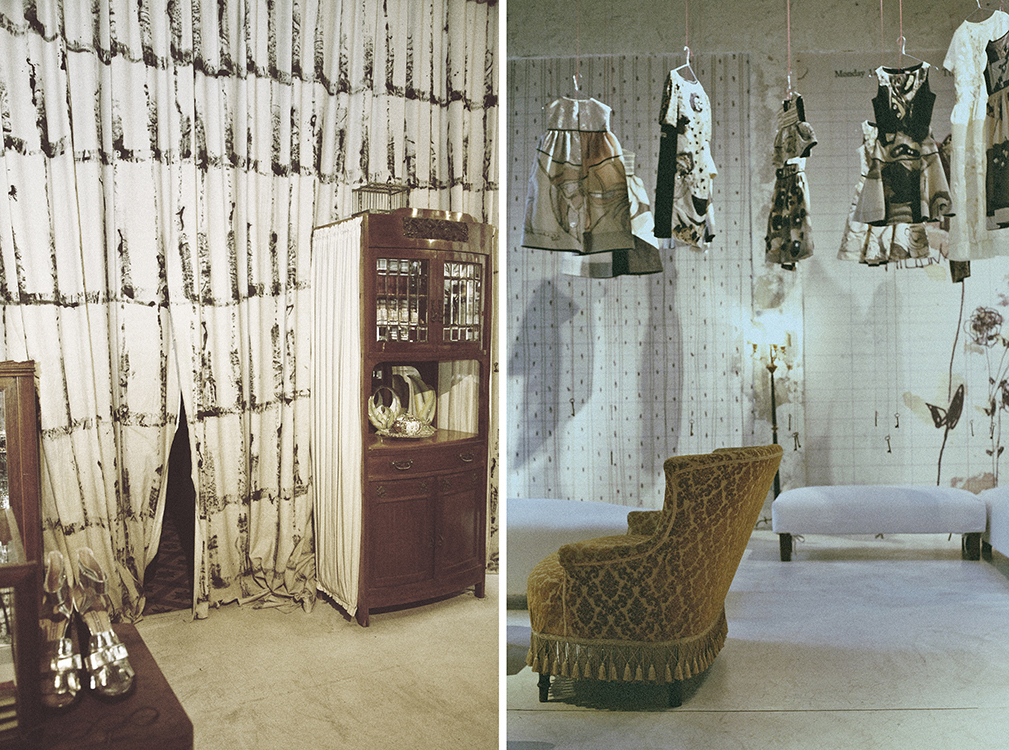 What is the selection for the objects in the store and their arrangement into "orderly disorder"?


I must admit that my fantasy has always been that of a crowded and chaotic place. Since I was a child, in front of the silver screen or with a pencil in my hand, I've been sitting at a table that disappears behind a stack of magazines, books, papers and sketches. 
I collect things, and often dogs too. They carry with them pieces of what they've been—they ask to live again. I like to listen and wait for their memories to resurface. Things and dogs surround me and now they live with me in a place that's all mine. Nonostante Marras is a shelter, coming from a need, a desire, an urge. It is a physical place to leave behind and to come back to. A place where I can go to, even when I'm not present, where I can do and undo things, chase my thoughts and transform them. 
A crystal clear confusion, that goes beyond the tables' borders and spills over onto the floor, climbs up and spreads all over the drawers full of books. A big workroom, with large windows, lit up by the sun. Couches, chairs, tables, etageres, stools, etc. 
It is a crowd of memories and worn out objects, collected on the streets around the world.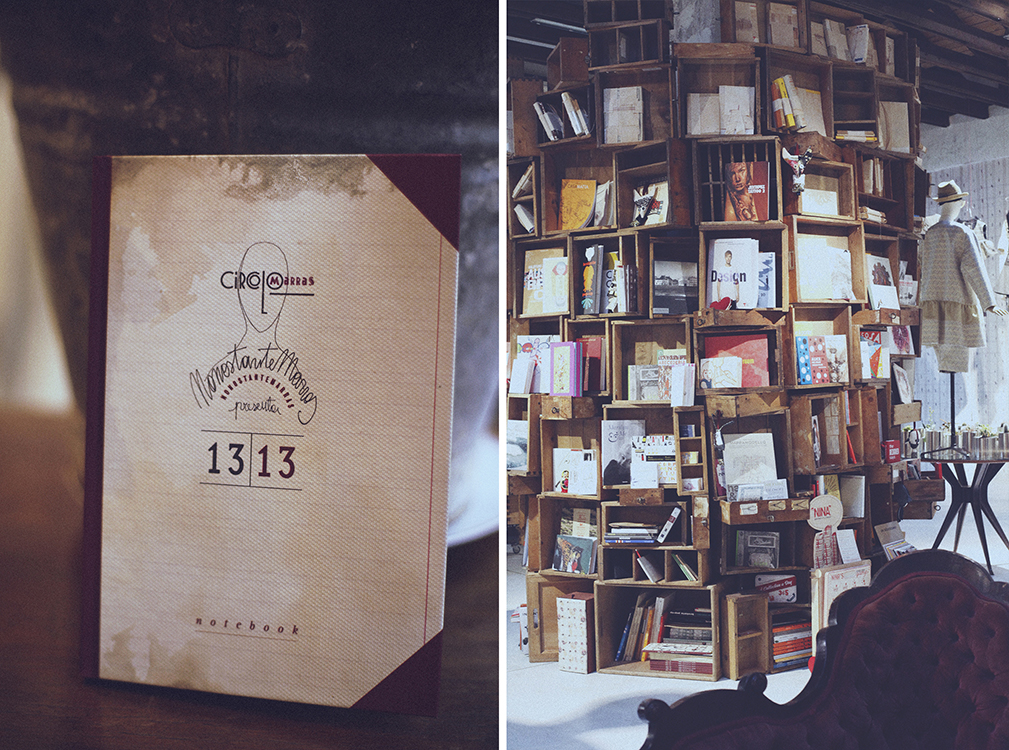 Every object then carries a story, many of which have to do with craftsmanship. Care to expand?


I see myself as an artisan, and I work like one. I believe in the fact that craftsmanship is a tool for development. The core of the artisanal work is the relationship between tradition and innovation, between past and present, to be reinterpreted in a contemporary way. My codes and the personal traits of my work are deeply rooted into this background.
Despite knowing that everything on display is for sale—from the wallpaper to the books on the large bookshelf—the feeling of being at home lingers.


I think that space is the most precious luxury there is, and as such it must be looked after and cherished. Beauty can save and preserve us. 
I have to surround myself with beautiful things everywhere: at home, at work and where I like to receive friends and clients.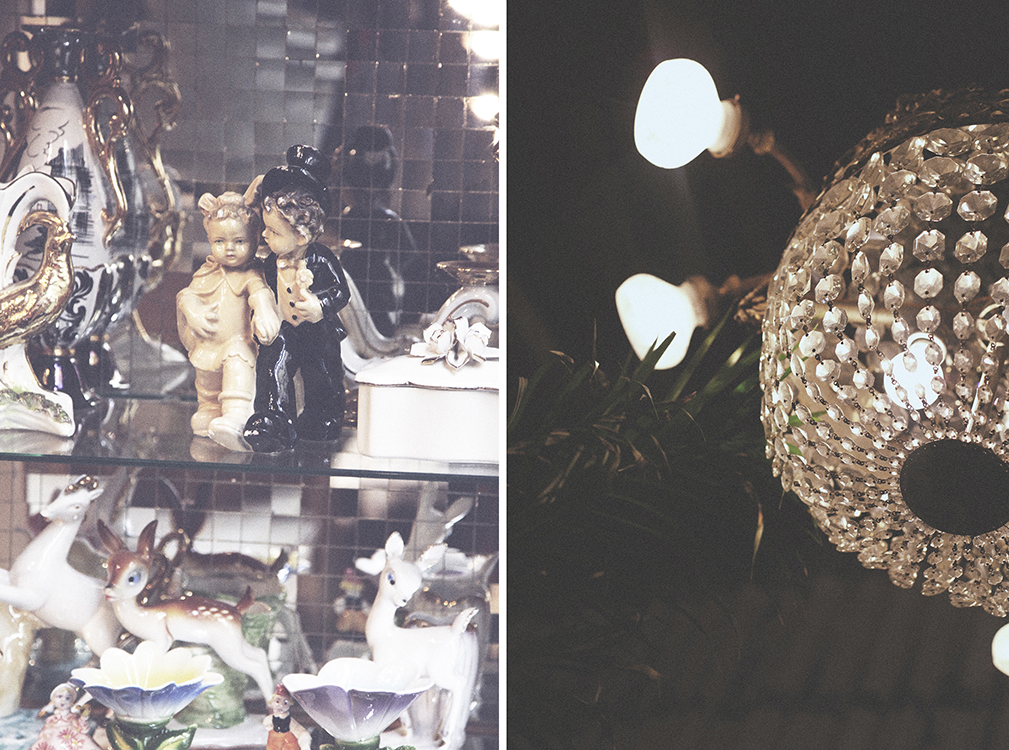 Nonostante Marras has so far hosted a series of events—from the exhibition of Italian artist Franko B's embroidered canvases, to a reading for Sardinian writer Marcello Fois' latest book. What is the common thread behind the events?
It's a series of exhibitions curated by Francesca Alfano Miglietti at Nonostante Marras, which was born out of an idea of my wife Patrizia and Paolo Bazzani. Together we've decided that Francesca Alfano Miglietti would be the ideal person to conduct a project about poetry. It is a project based on the need for meeting, a project with the intention of
creating a constant correspondence, between the inside and outside world, a meeting of people, works, books, objects, voices and movements, through a series of visions and feelings. This poetic prospect is a project that Francesca Alfano Miglietti and I share together, and that includes literature, art, dance, knowledge and the absence thereof: the poetic prospect as a secret friend.
Hence it is a dialogue, a conversation, a presentation, an exhibition—a series of appointments like a series of questions, built with elements collected from the most different places, addressing the future or the past. 
A kind of evolution that happens in silence, like a guideline, a direction, a way out. An horizon of multiple possibilities. And in this thought there's an epiphany, an emotional leap, an ethic and aesthetic disposition, where things are found in a deep, invisible layer.
What are some of the upcoming events at Nonostante Marras?

 We are never short of projects! After the 1313 exhibition event, and the recent "ABICIDIEFFEGI Filippo Timi–The Standards of Love," we are hosting the photographic exhibition of Letizia Battaglia, then one of Daniela Zedda, and many other events.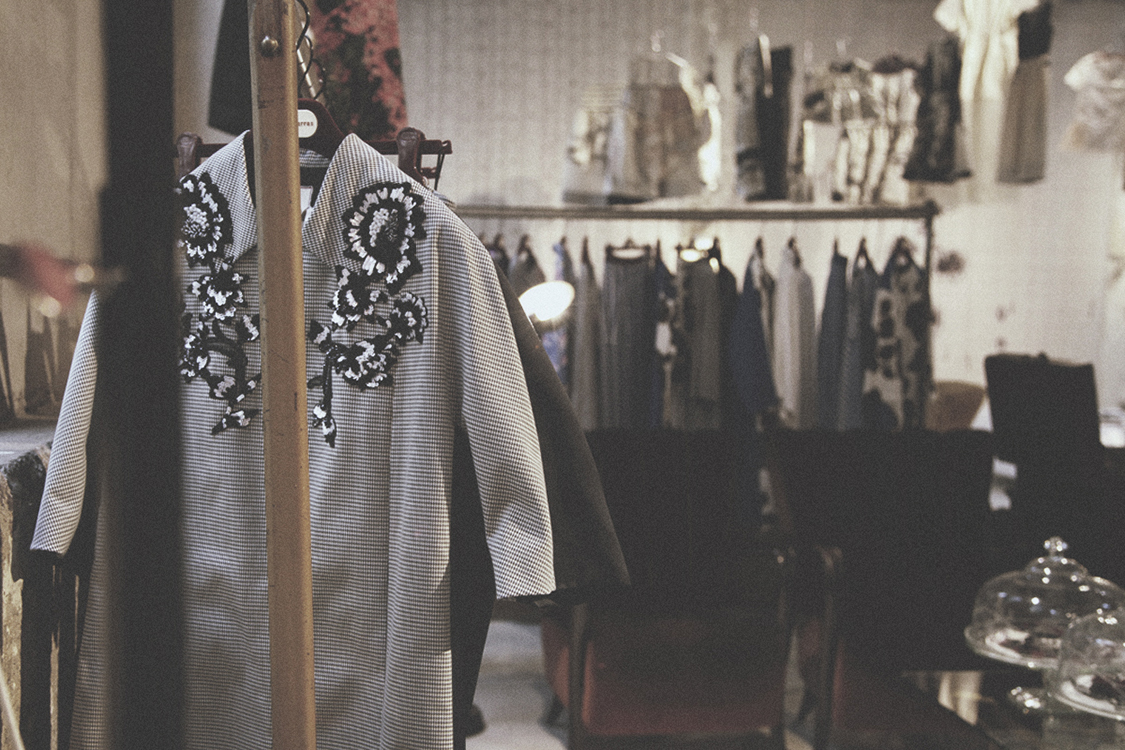 Nonostante Marras is located at Via Cola di Rienzo 8, Milan.